The Annapolis Valley in Nova Scotia is one of the most beautiful areas of the province – rolling hills that stretch for days, orchards in full bloom, and lush greenery at every corner. This apple blossom styled wedding inspiration shoot showcases all elements in their glory.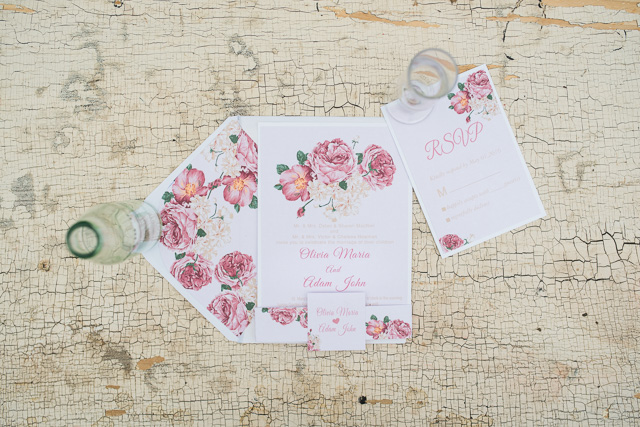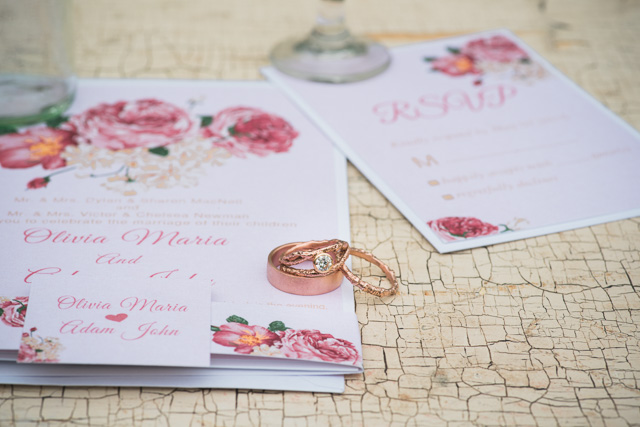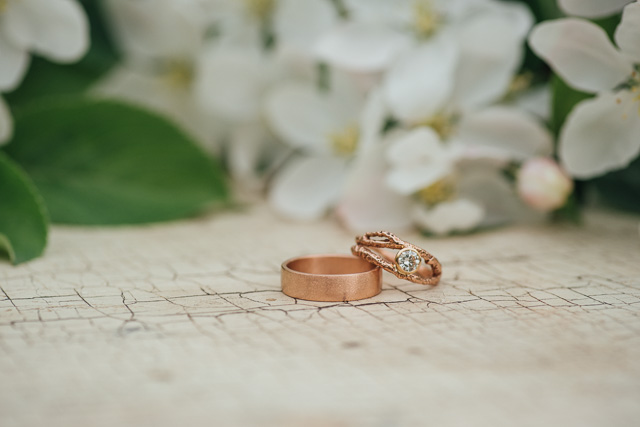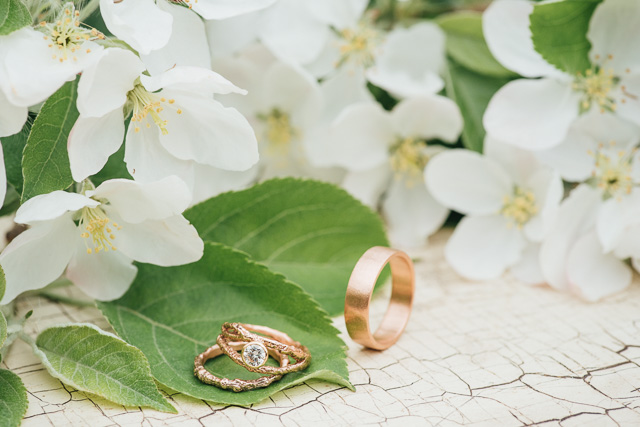 Styled Shoot Inspiration
Photographer: Tanya Canam Photography
The inspiration for this styled shoot was the delicate but explosive lushness that is a Nova Scotian orchard in bloom. A metaphor for a wedding itself; this beautiful showy celebration sets the stage for what comes later, something rich and substantial which will grow and nourish you into your future.
Elderkin's Farm graciously permitted us to shoot on their property and we were thrilled with the setting.
All of the elements in the shoot worked to reinforce this theme of rustic yet elegant delicacy. Heather from Committed To You Events styled the dining and cake tables. Their century-old furniture pieces, bunched up lace runners to add volume, and vintage dishware were a perfect fit. Custom wedding stationary was designed for this shoot by DIM Designs.
The florals were locally grown or wild-harvested along Hants Shore and designed by Barefoot Blooms. White lilacs, yet-to-open apple blooms surrounding lush pink and white peonies and ranunculus entwined with rose twisted stalk filled the table centerpiece, bouquet and boutonniere to bursting.
The rings are works of art designed by Locusart Jewellery. The groom is wearing their Etched Band in 10K Rose gold, an incredibly durable choice in gold alloys. The bride's rings are a Split Solitaire engagement ring and Single Twig ring as wedding band. Both were also created using 10K rose gold as a part of their Forest & Field collection. The engagement ring features a 5.0mm Moissanite gem which is a beautiful and ethical alternative to mined diamonds.
We were so lucky to be able to dress our bride in one of Katrina Tuttle Bridal's perfect gowns. It lent a romantic elegance to the entire shoot. The dress is her satin crepe and tulle Lily ball gown featuring a sweetheart illusion bodice with a lace long sleeve hand pleated overlay. This gown comes to life with the scattering of crystals skimming the bodice and sleeves.
Our groom was attired in a grey suit with pink bow tie to blend with our environment and complement our details, graciously supplied by Vogue Men's Wear.
Accessories to complement our bridal look were styled by September's Shine. The delicate earrings and headpiece beautifully accented our look.
Meaghan at Just Iced Custom Cakes handmade ALL OF THE FLOWERS on her beautiful cake design and her attention to detail made each piece a work of art.
Our bride's hair was styled by the always amazing Julia Everhair and her beautiful make up look was created by Chantelle Brown Make Up Artist to whom I owe a debt of gratitude for her amazing help putting this shoot together.