Under the setting sun at a historic bed and breakfast, Ali and Zan celebrated their one year anniversary with a special photo shoot curated by talented vendors who helped the couple showcase their excitement and love they have for each other.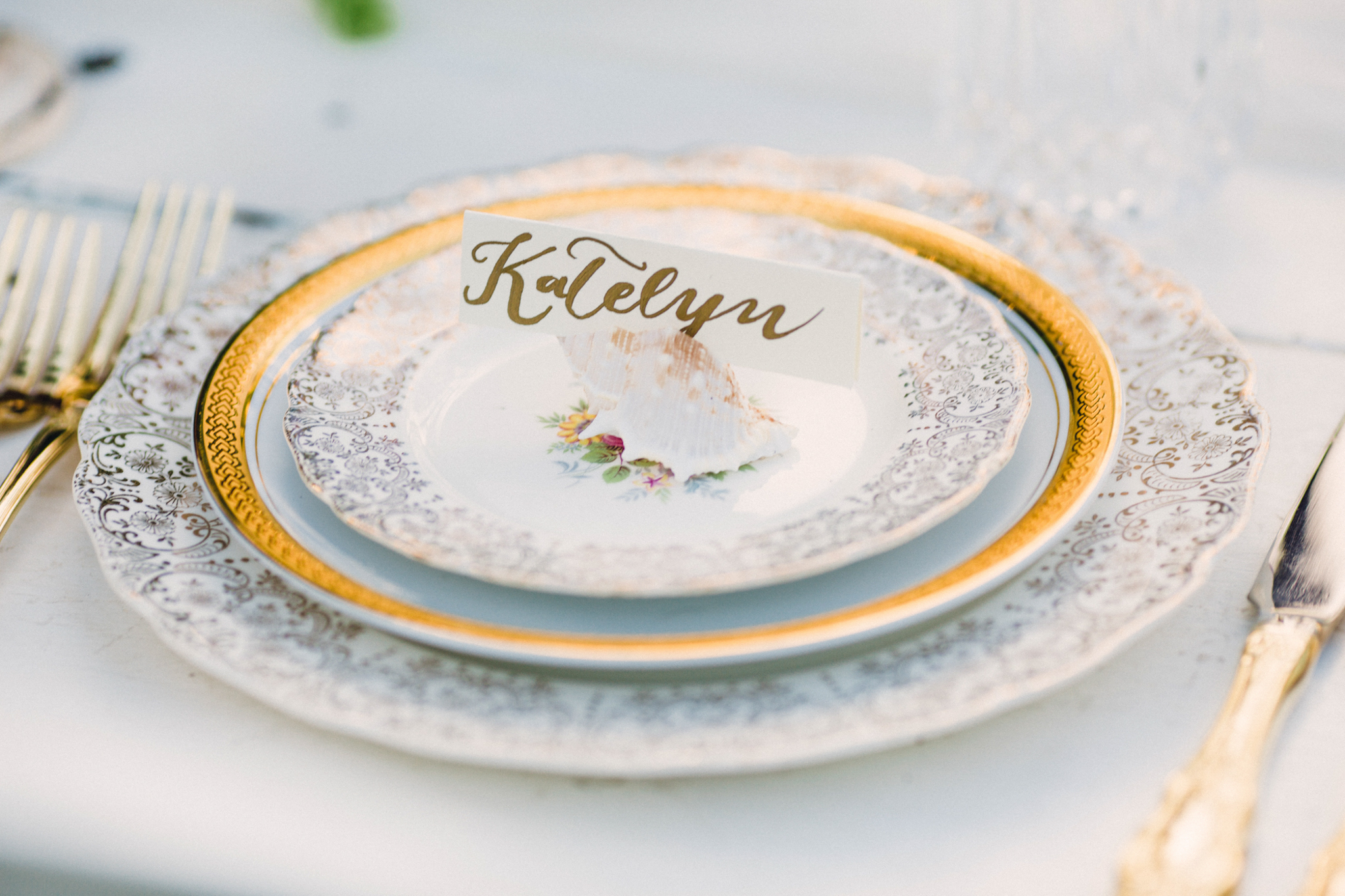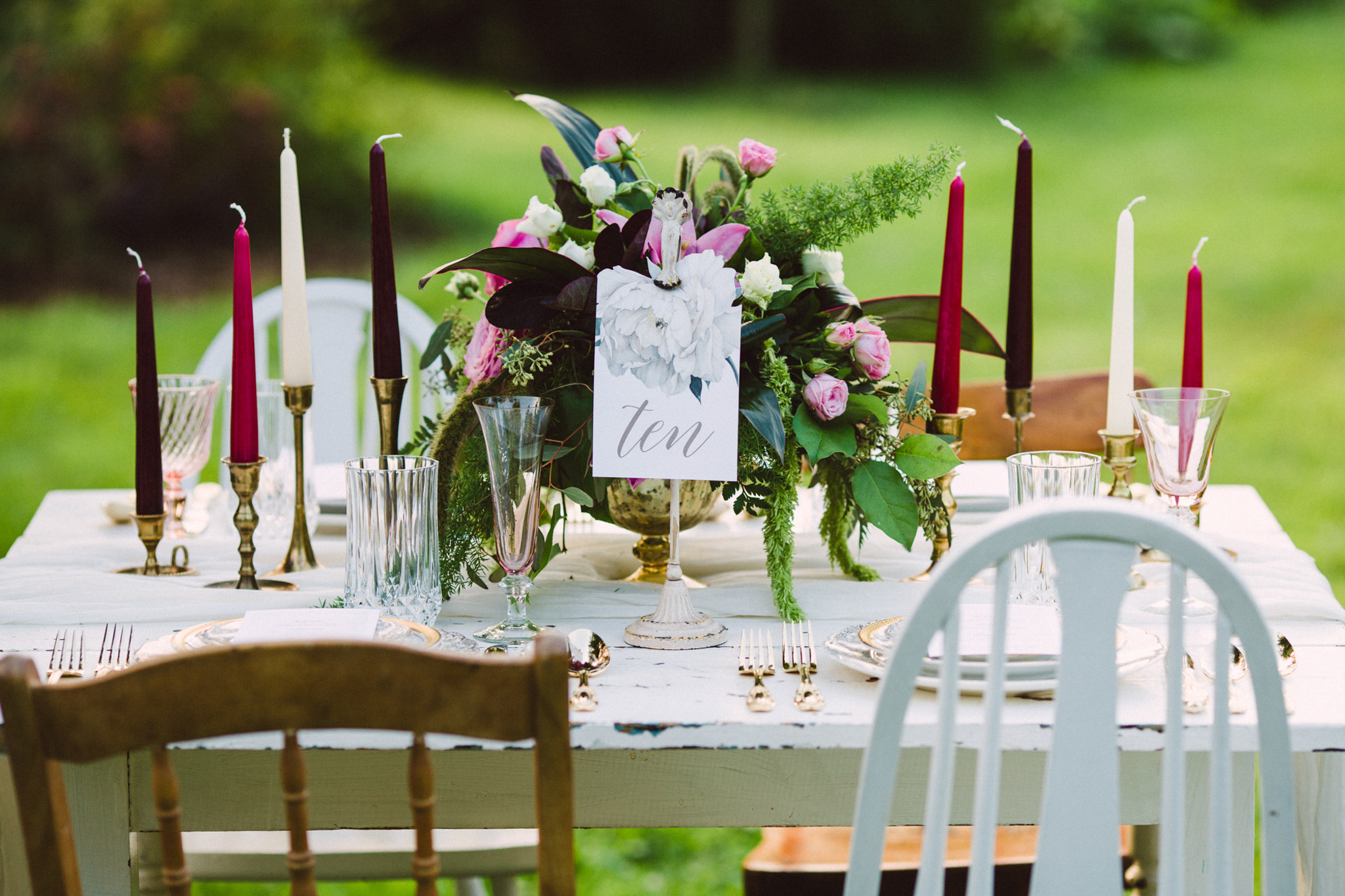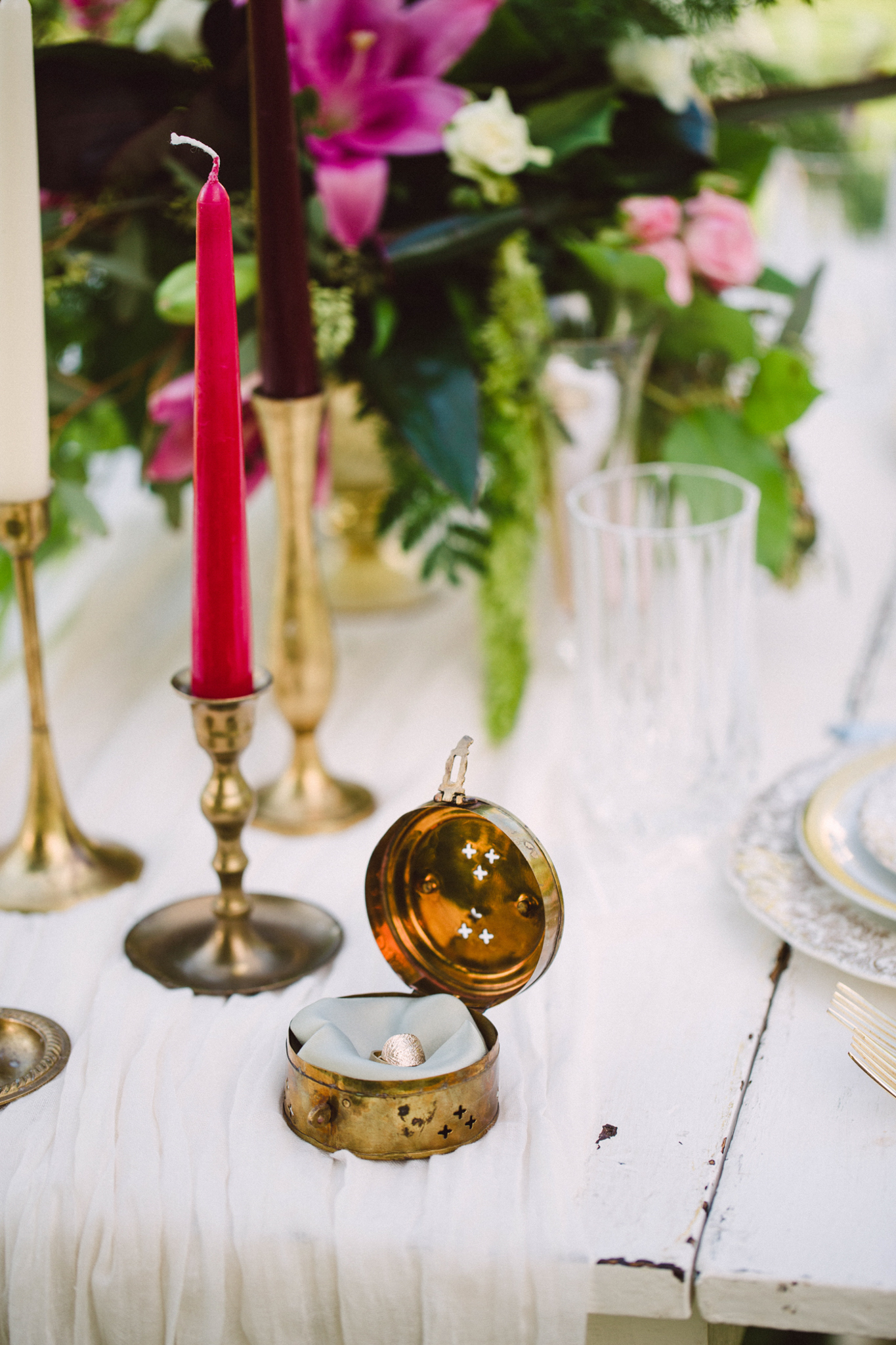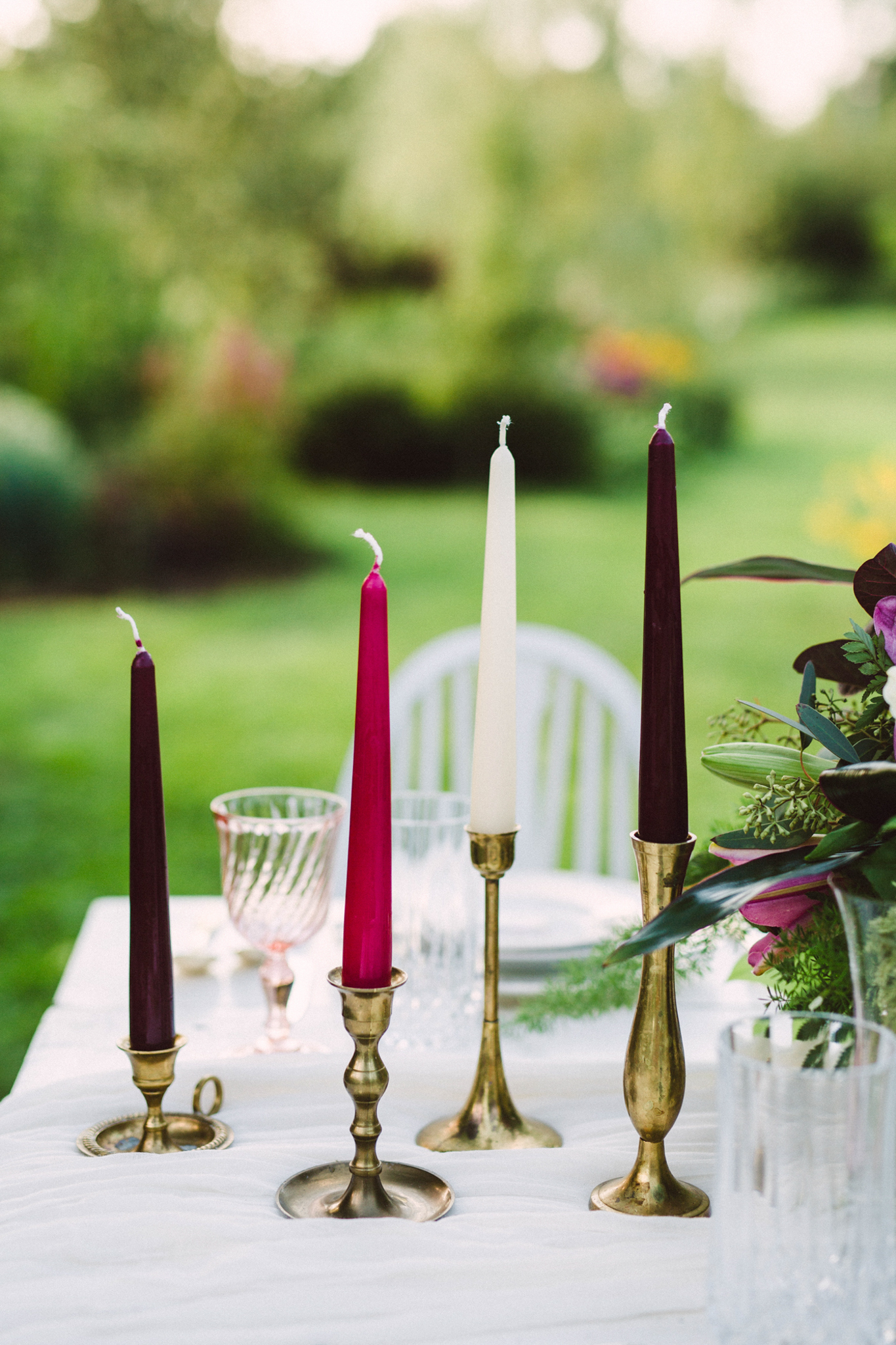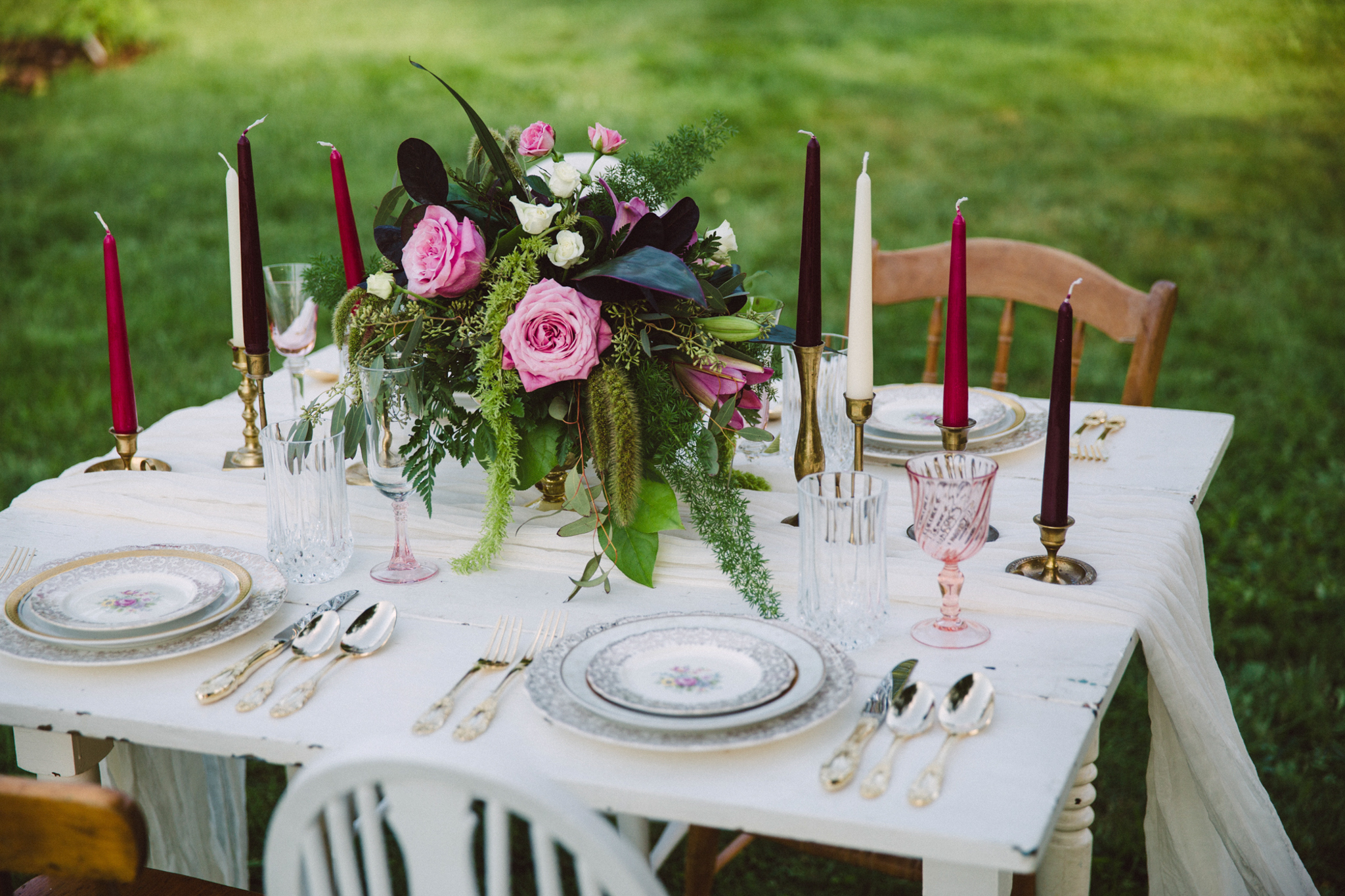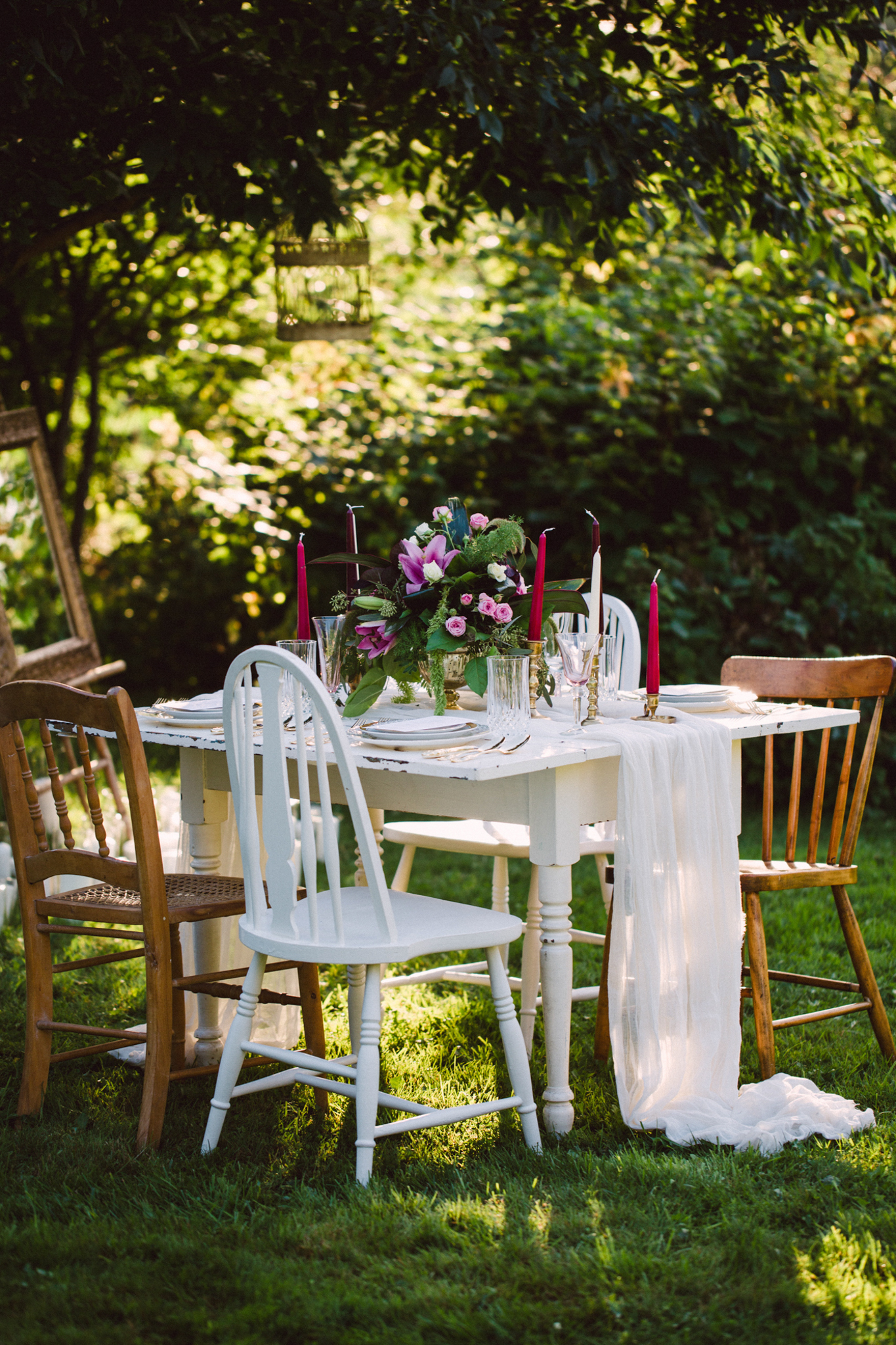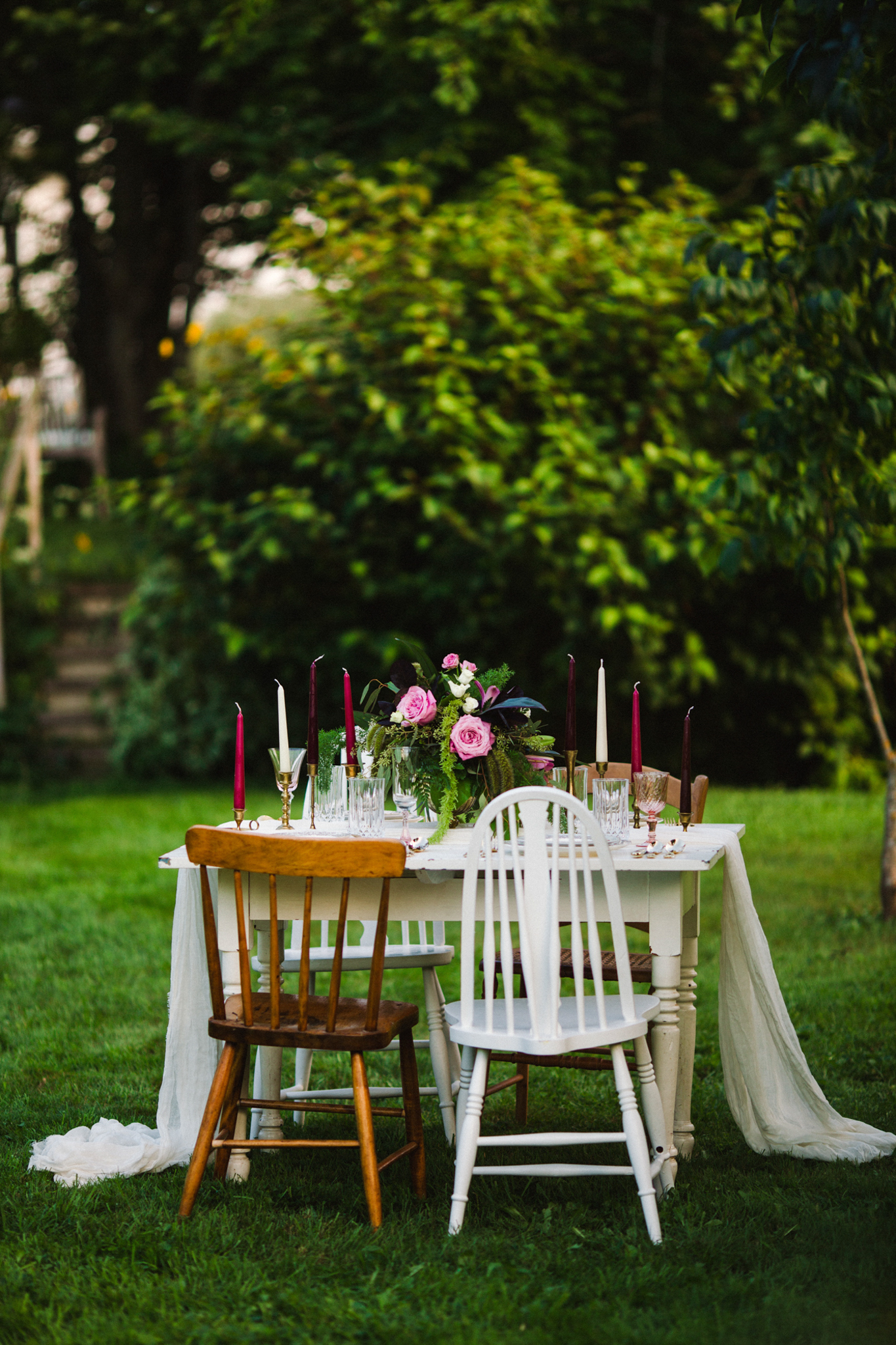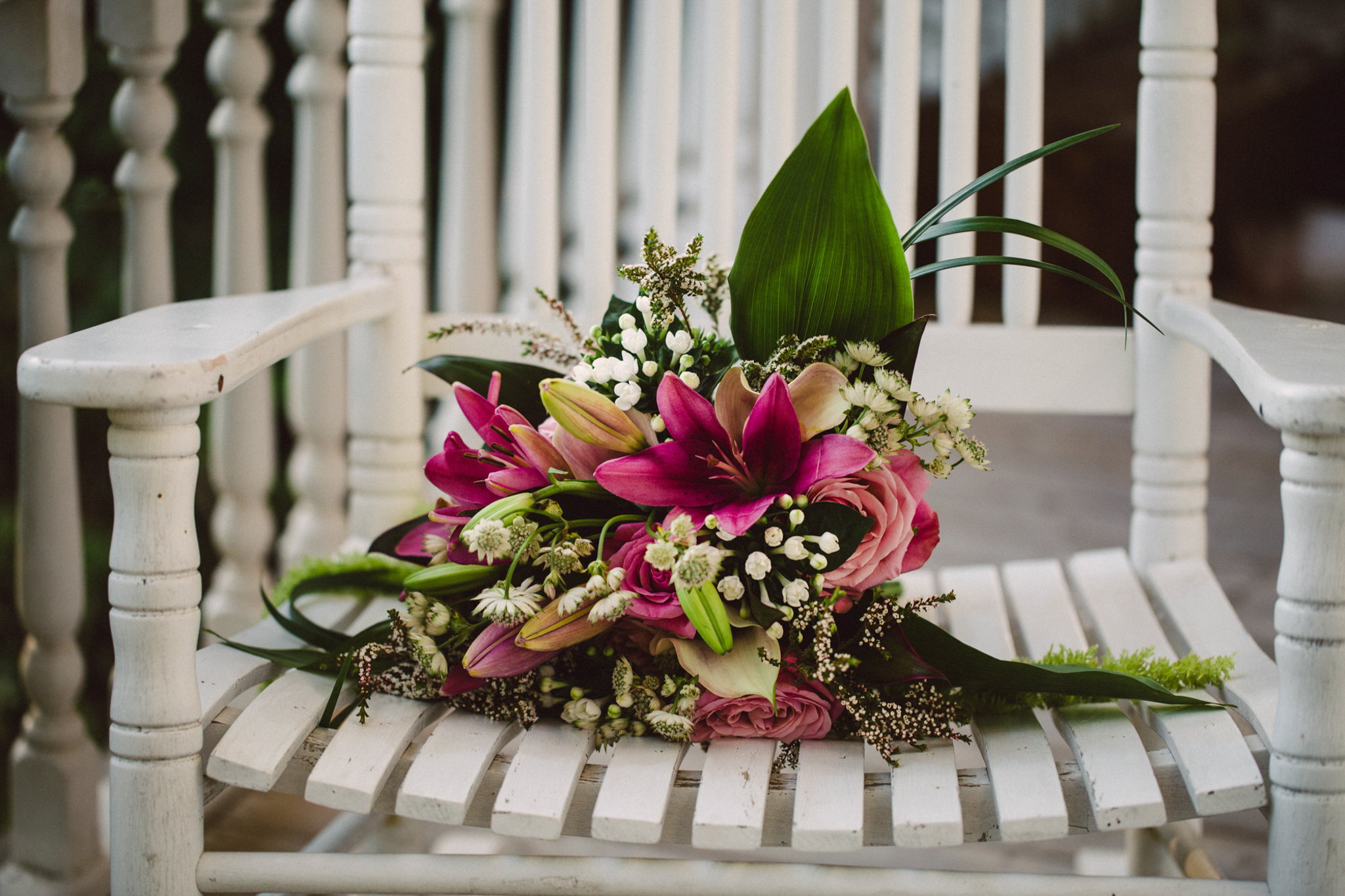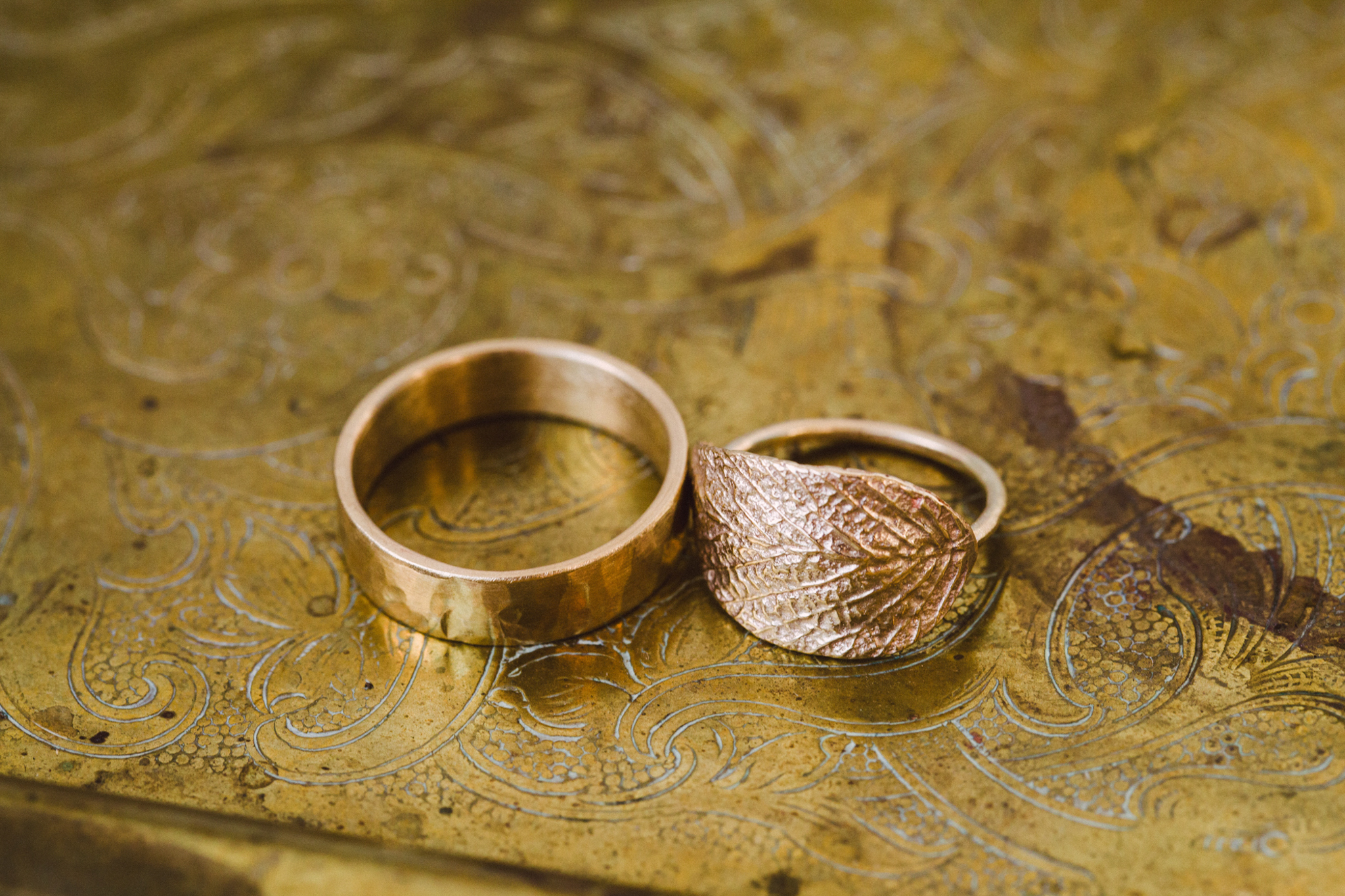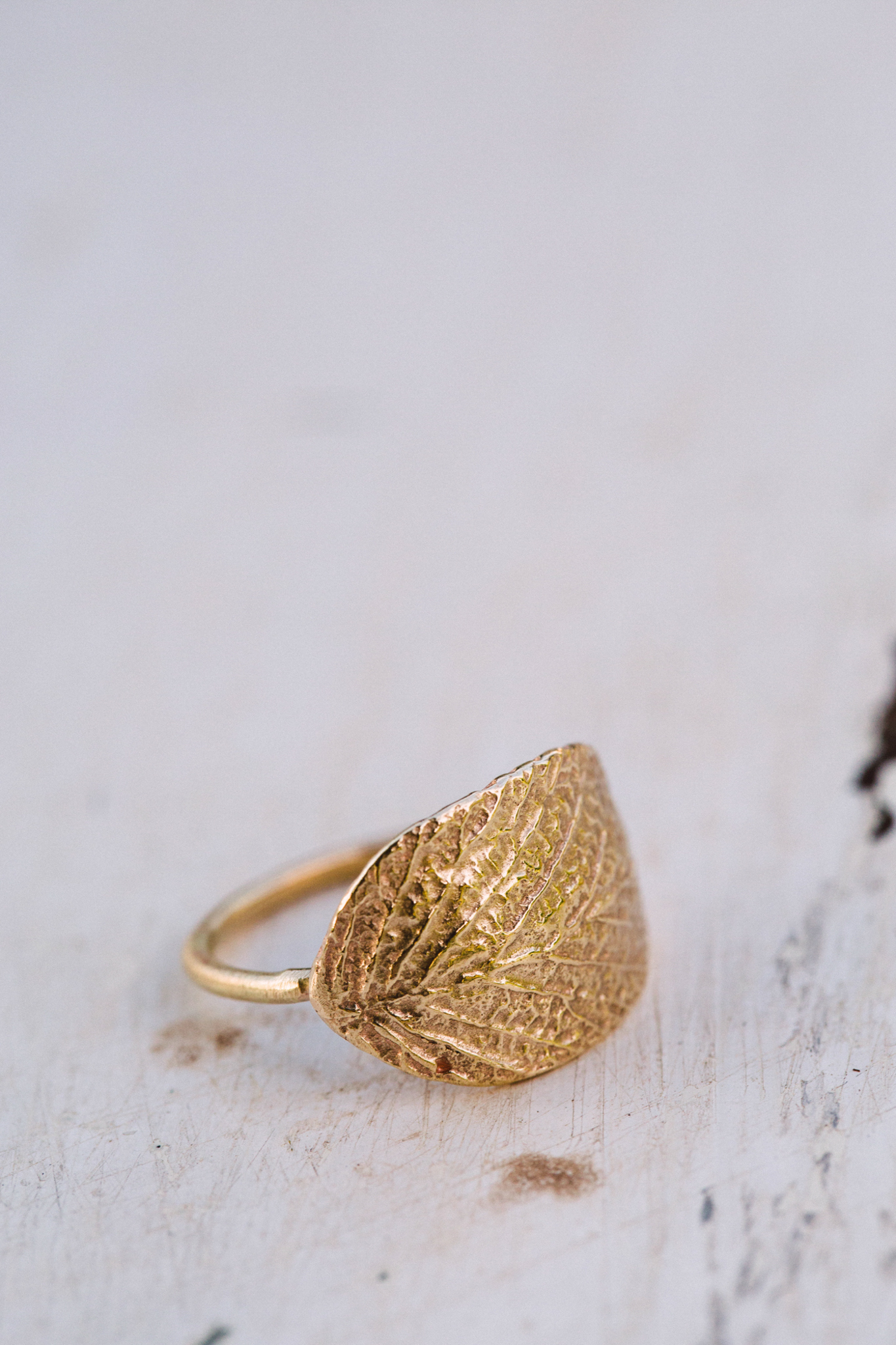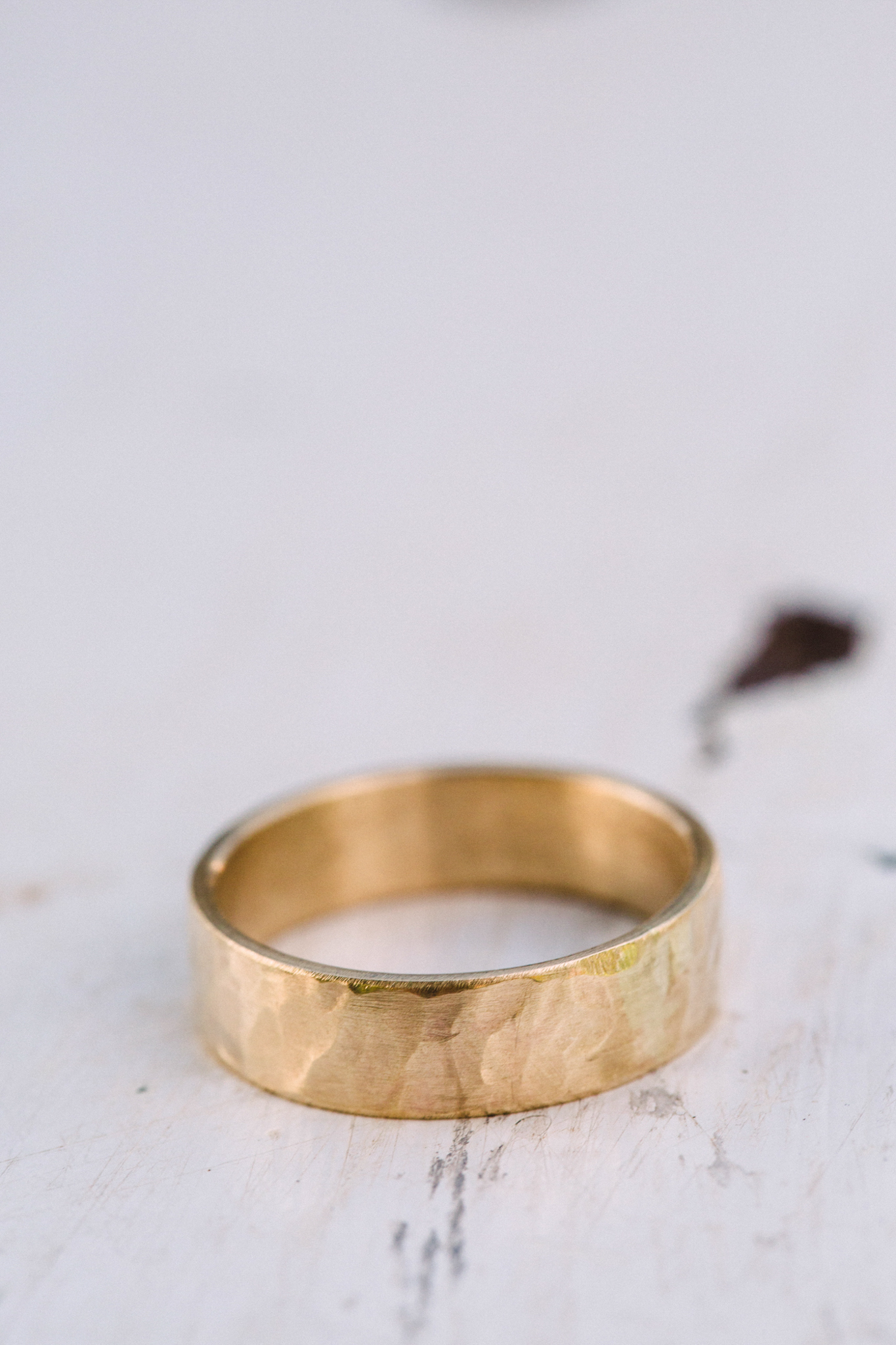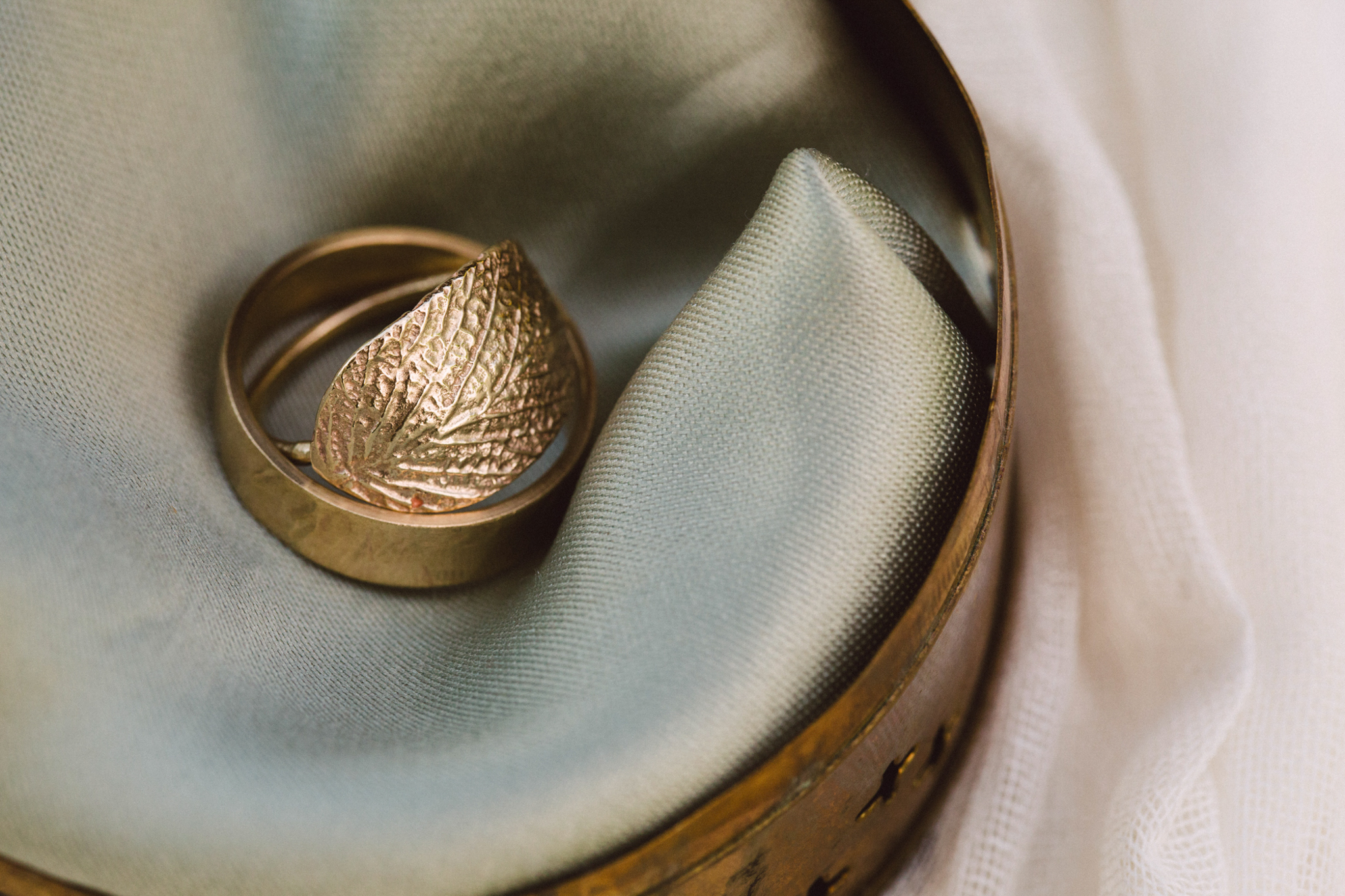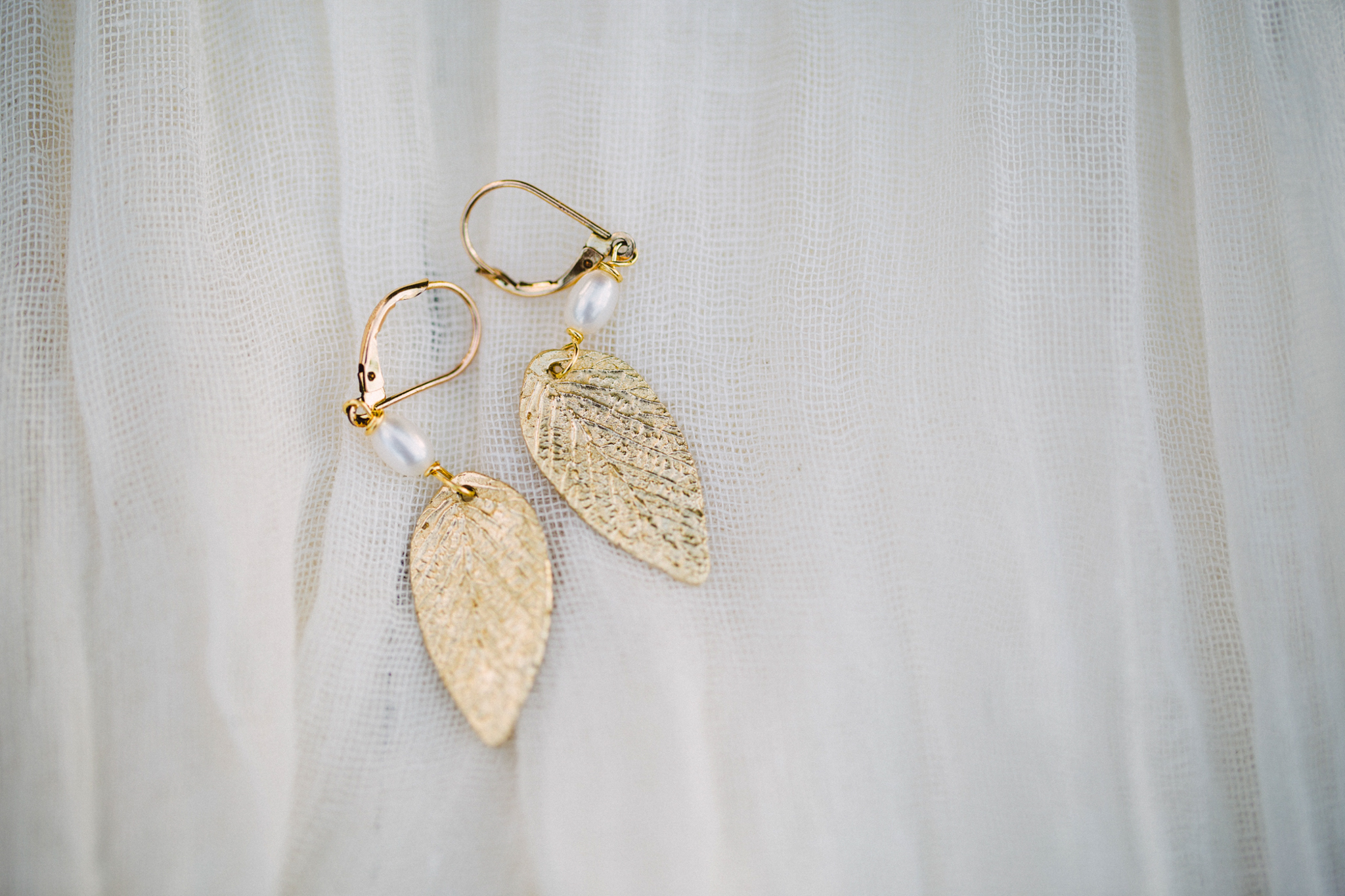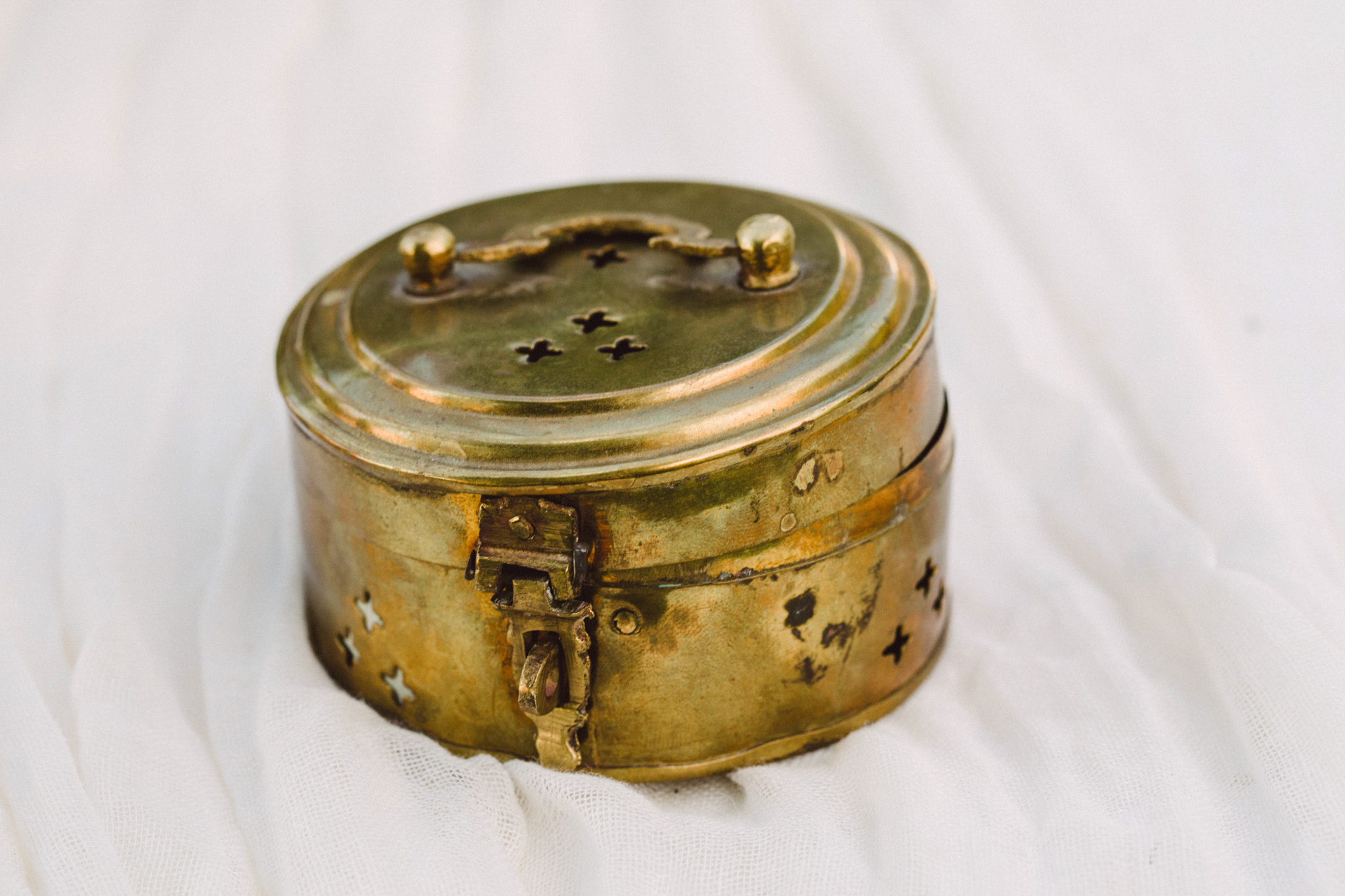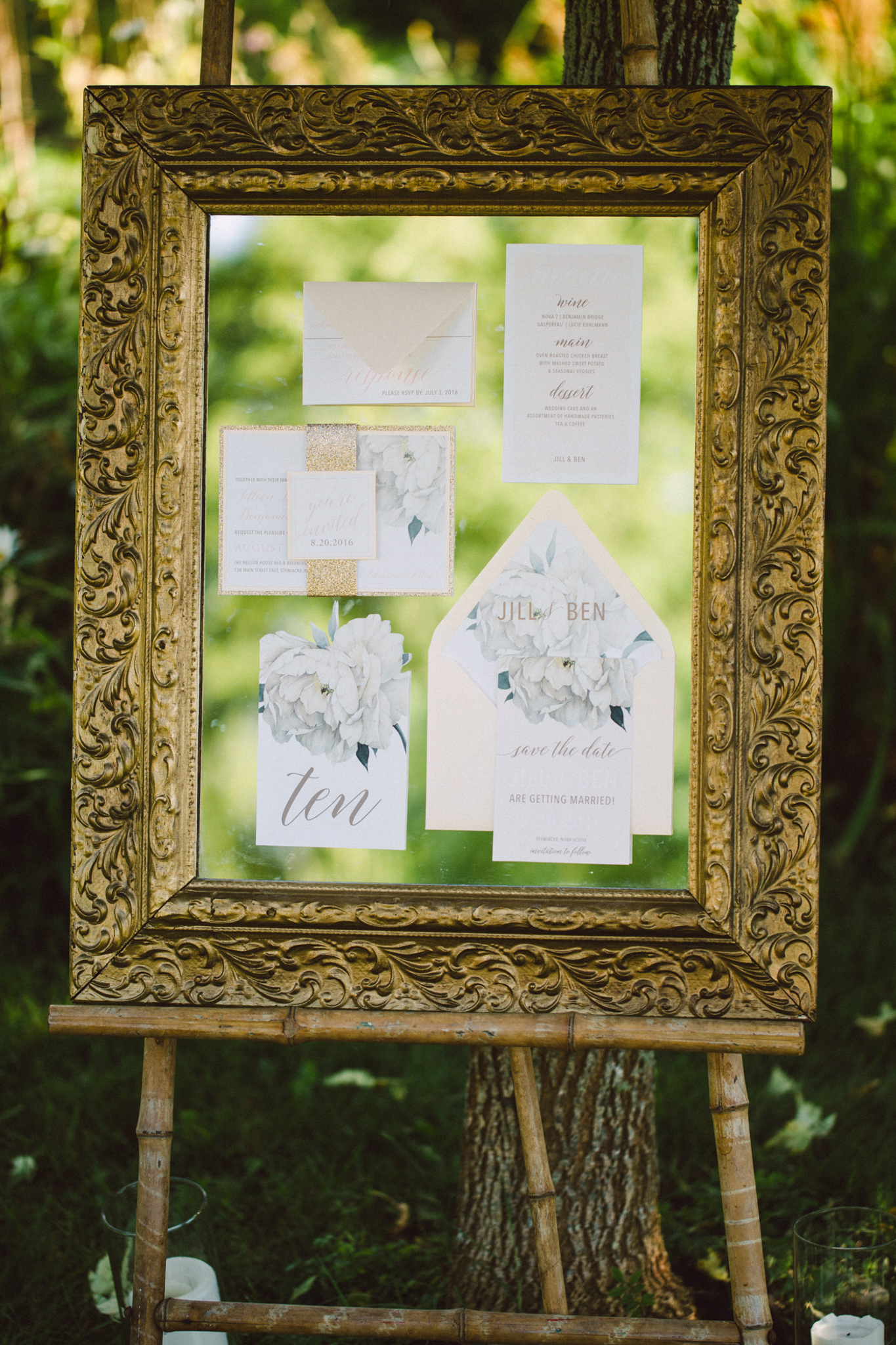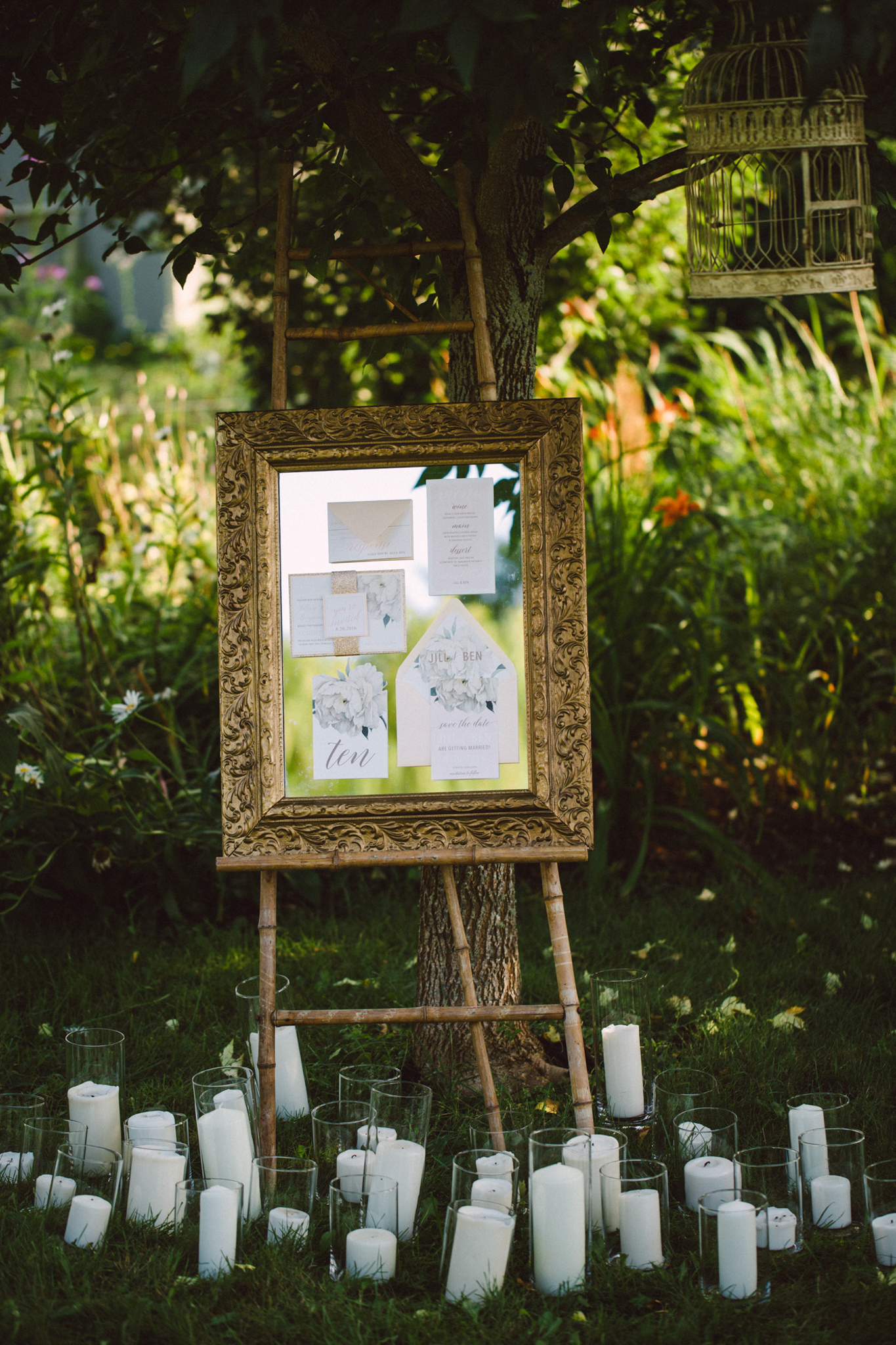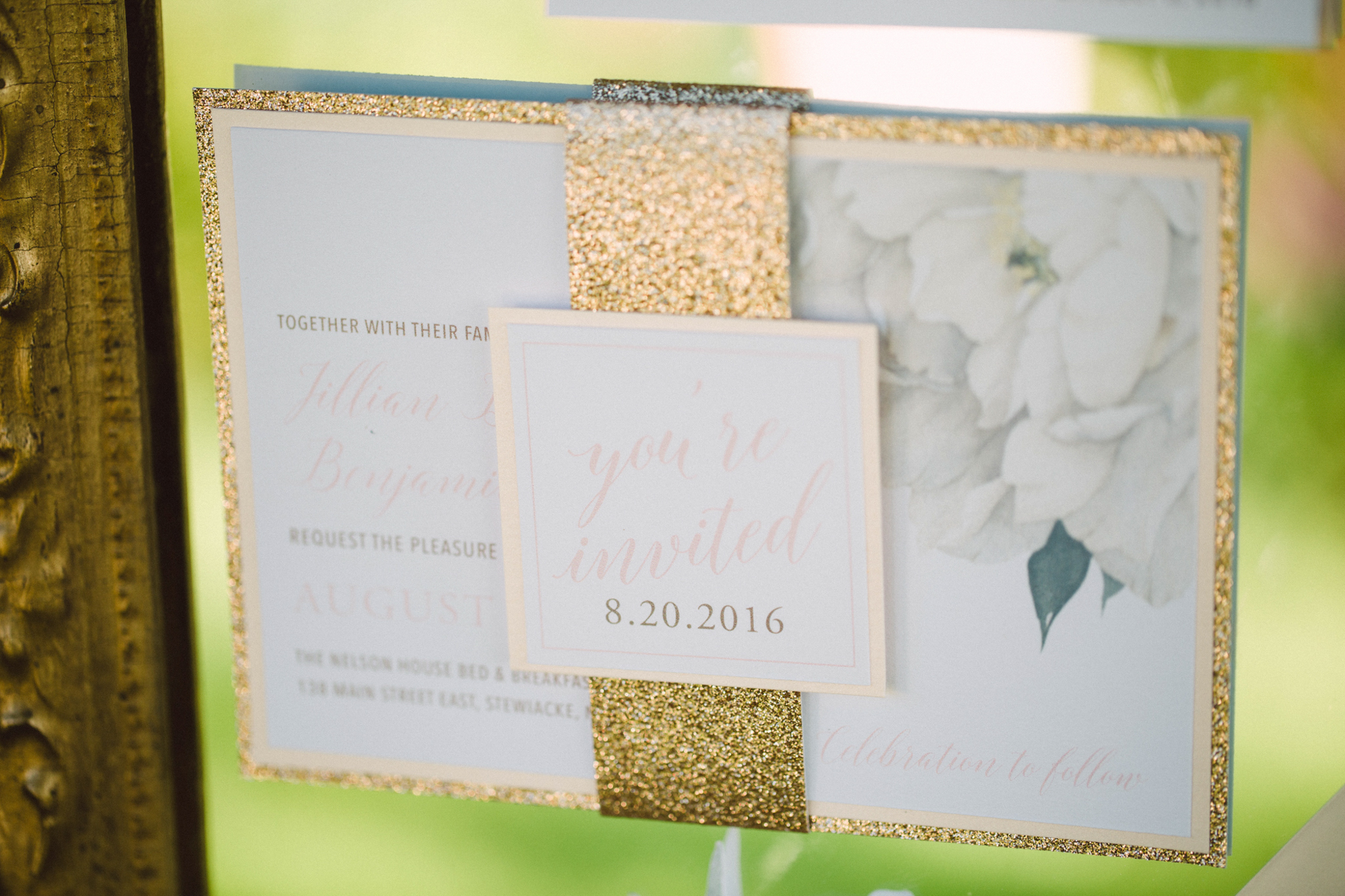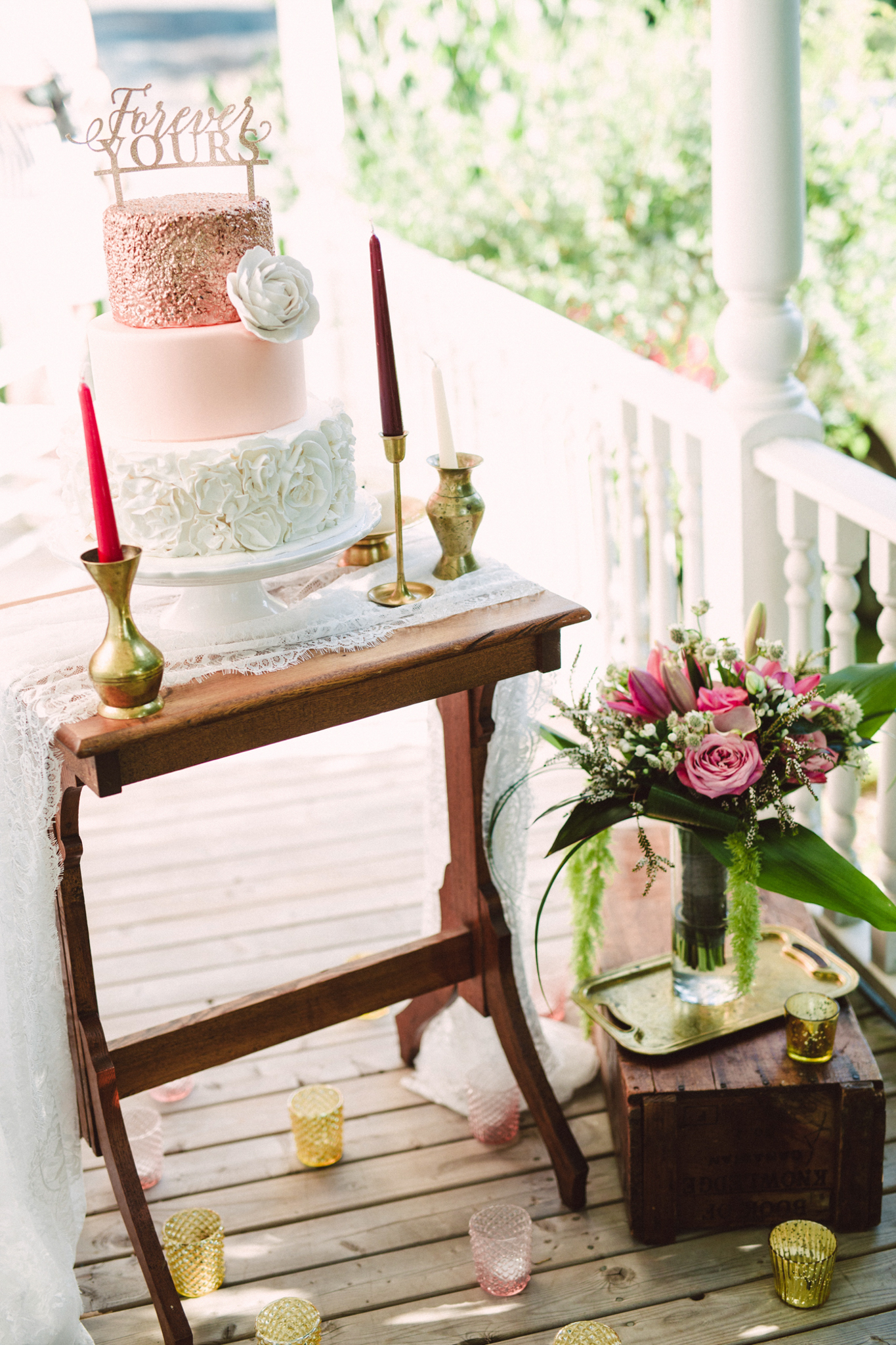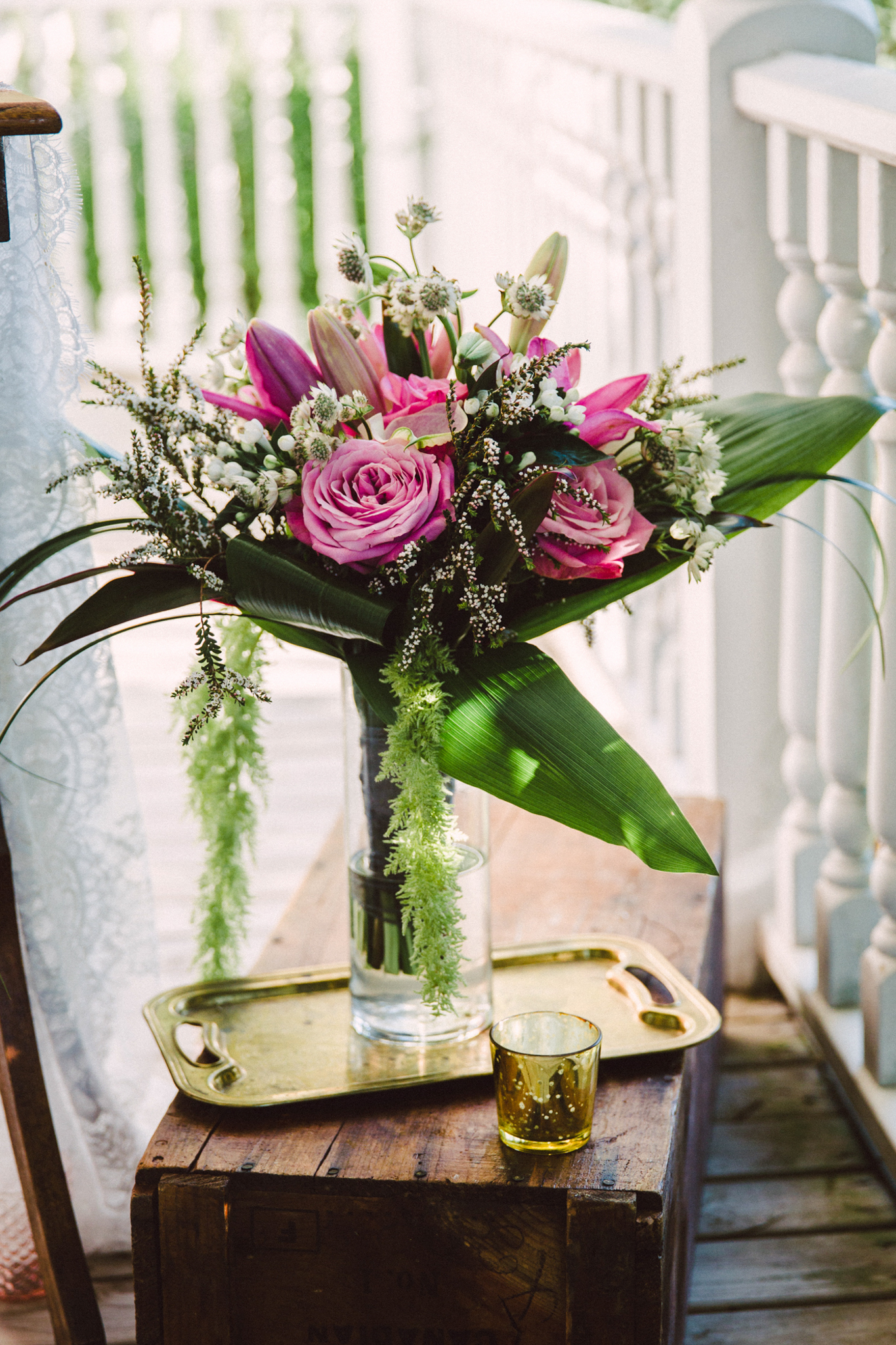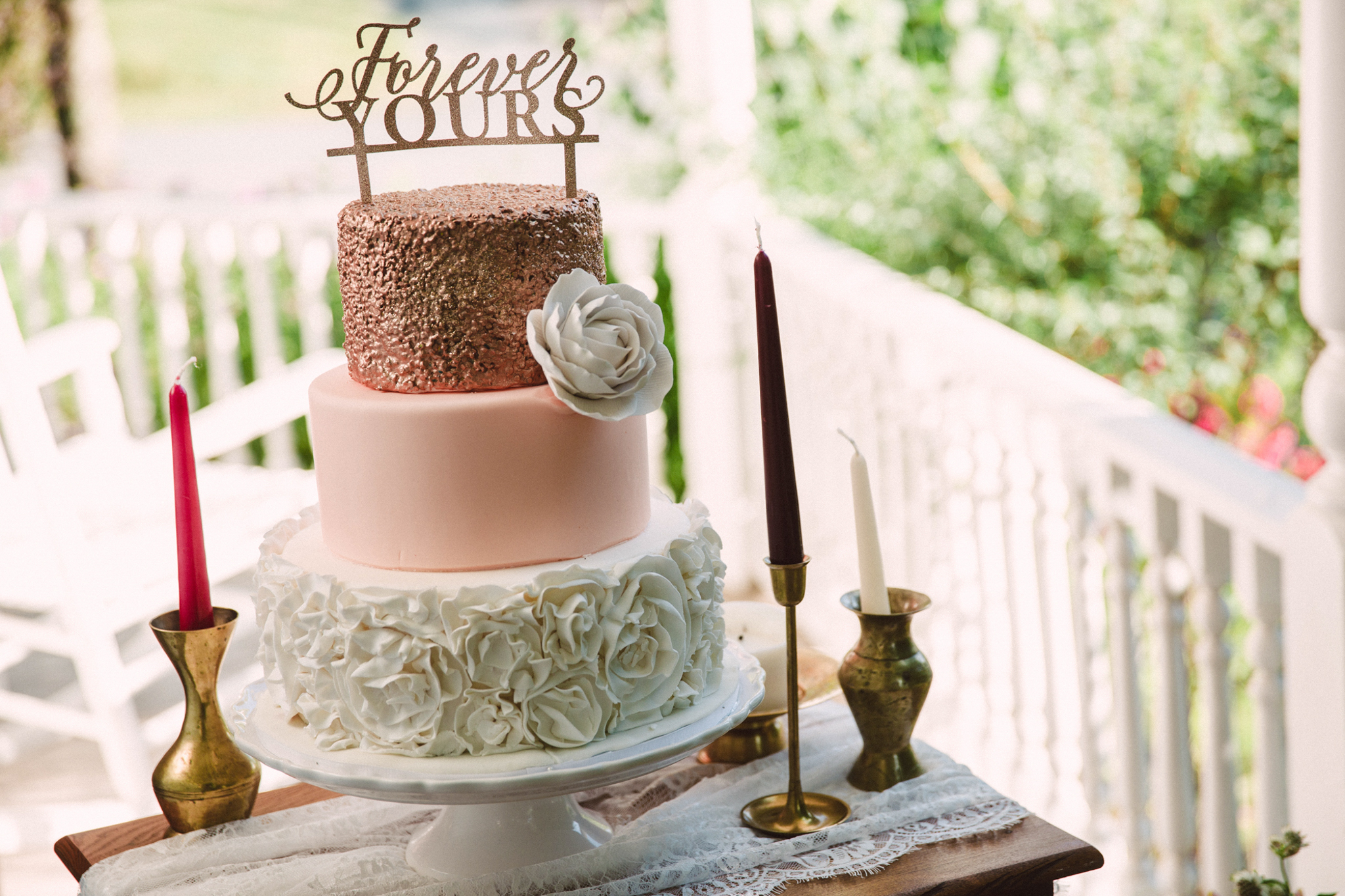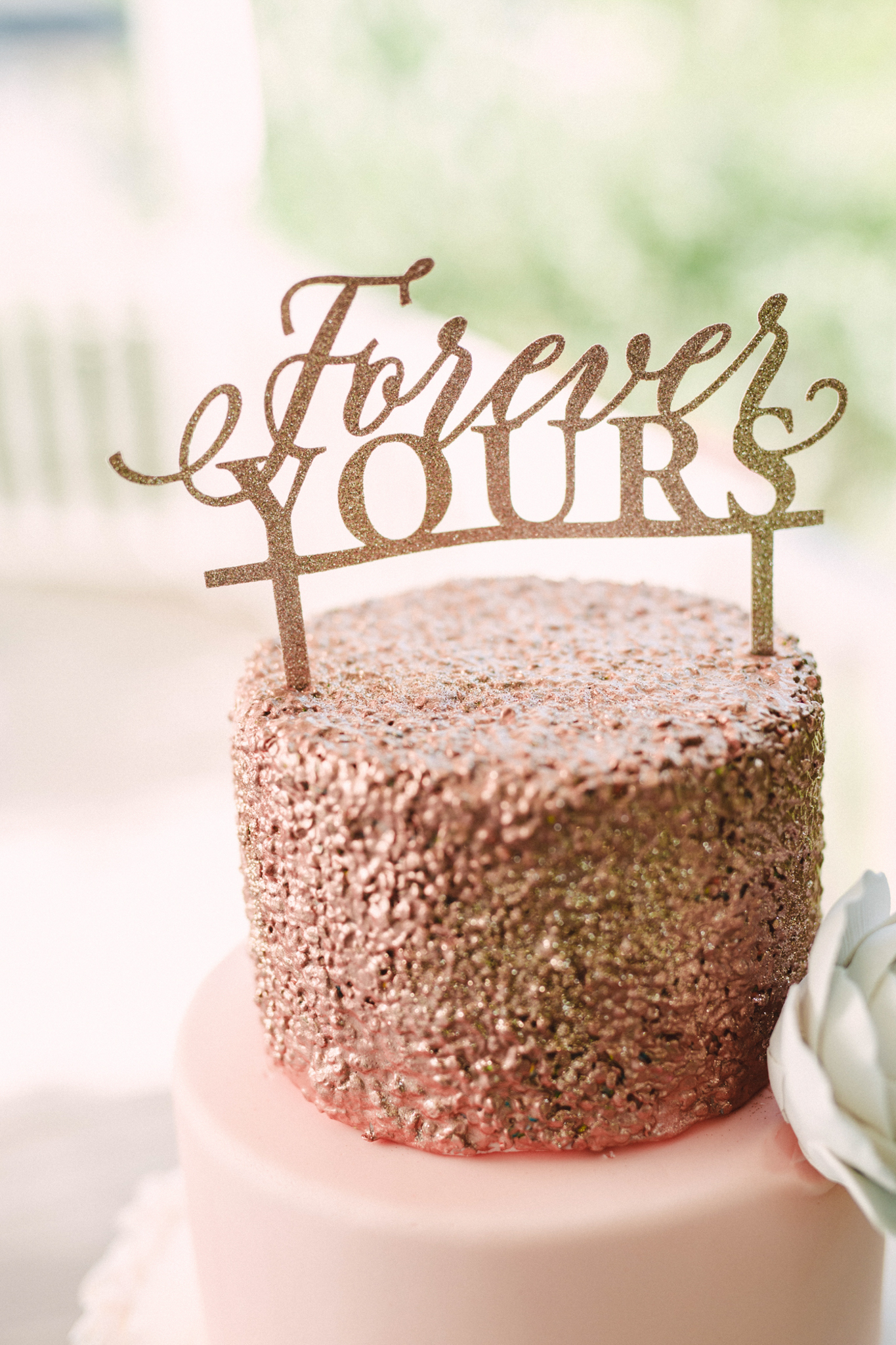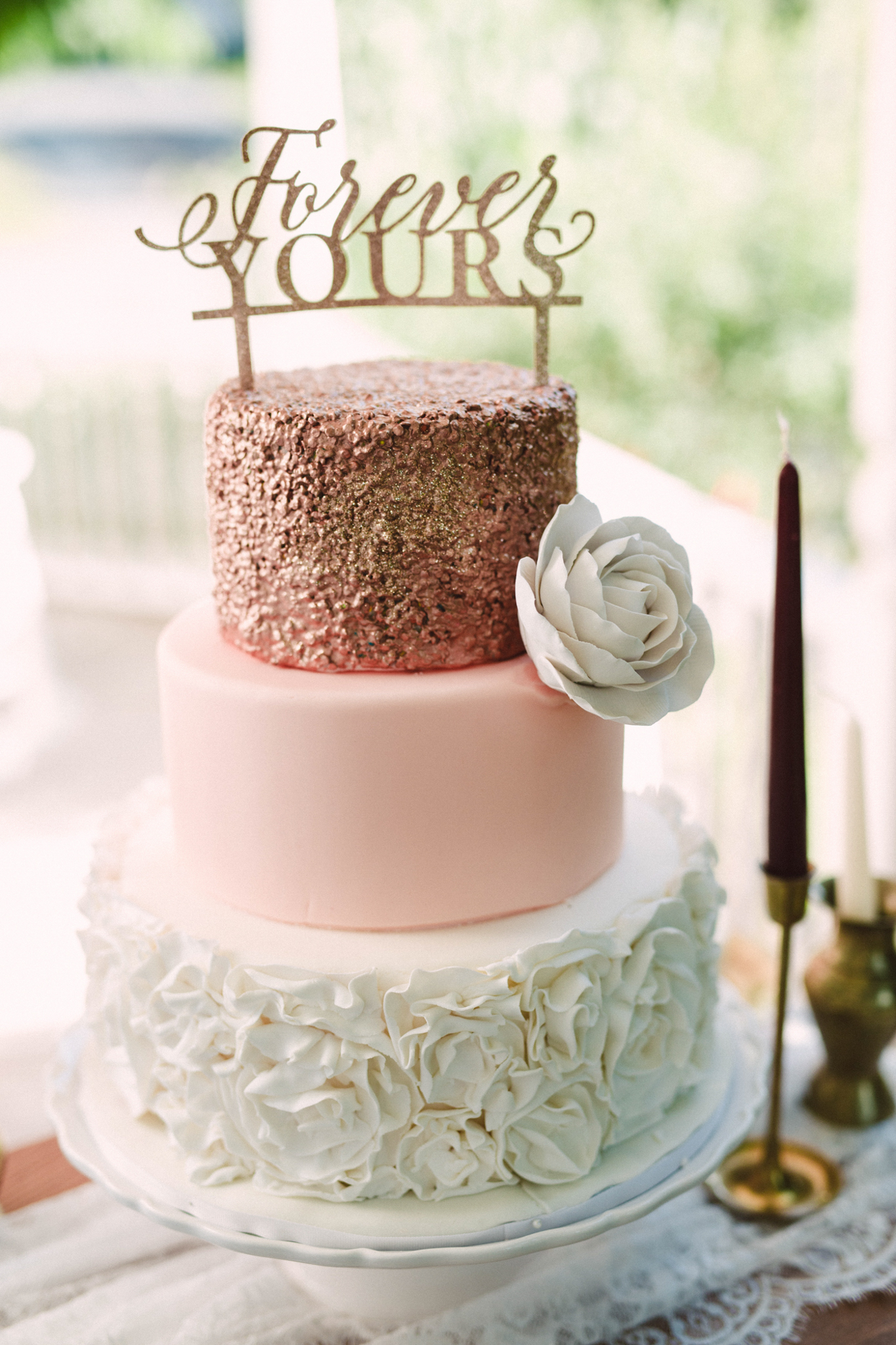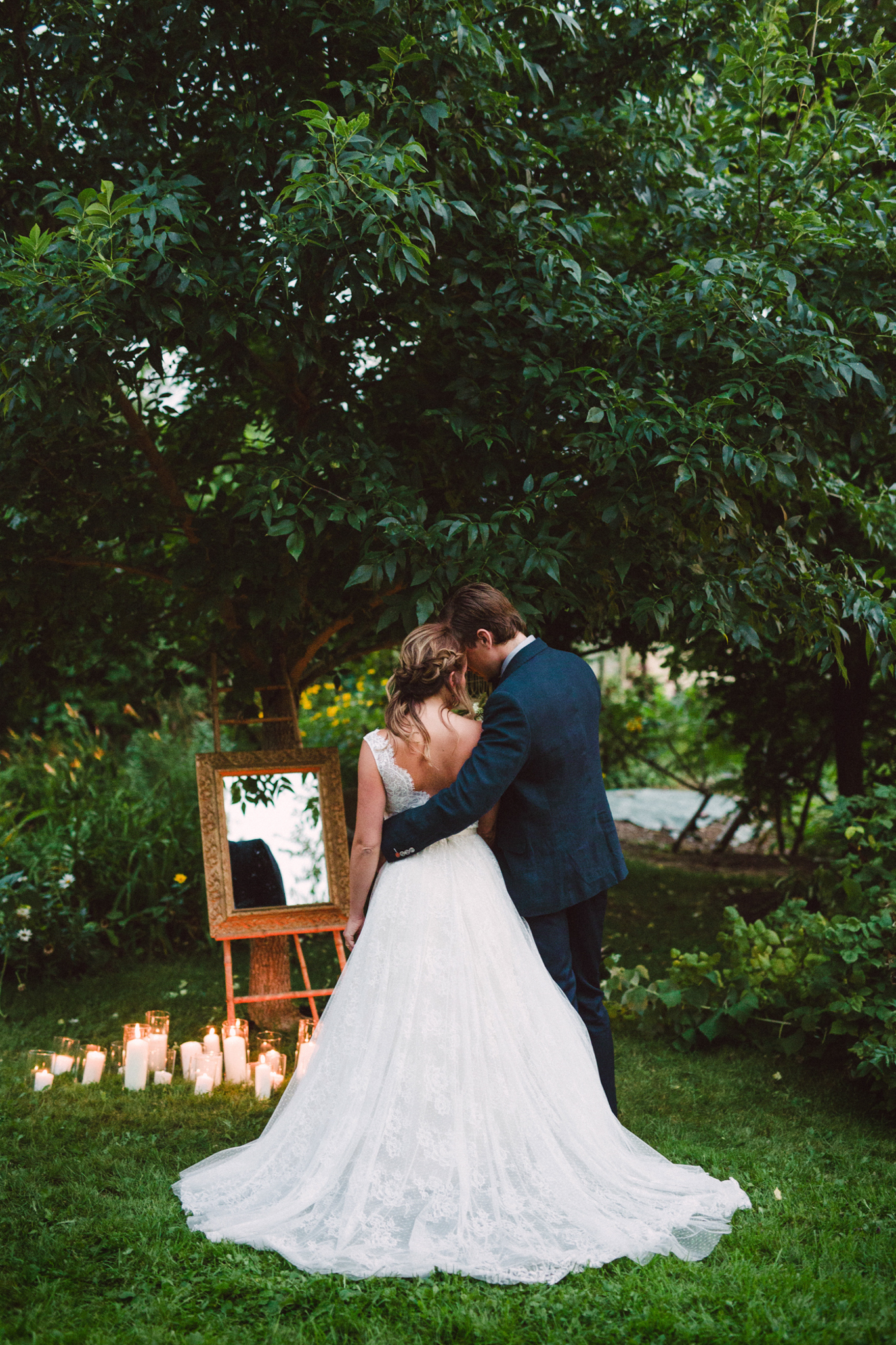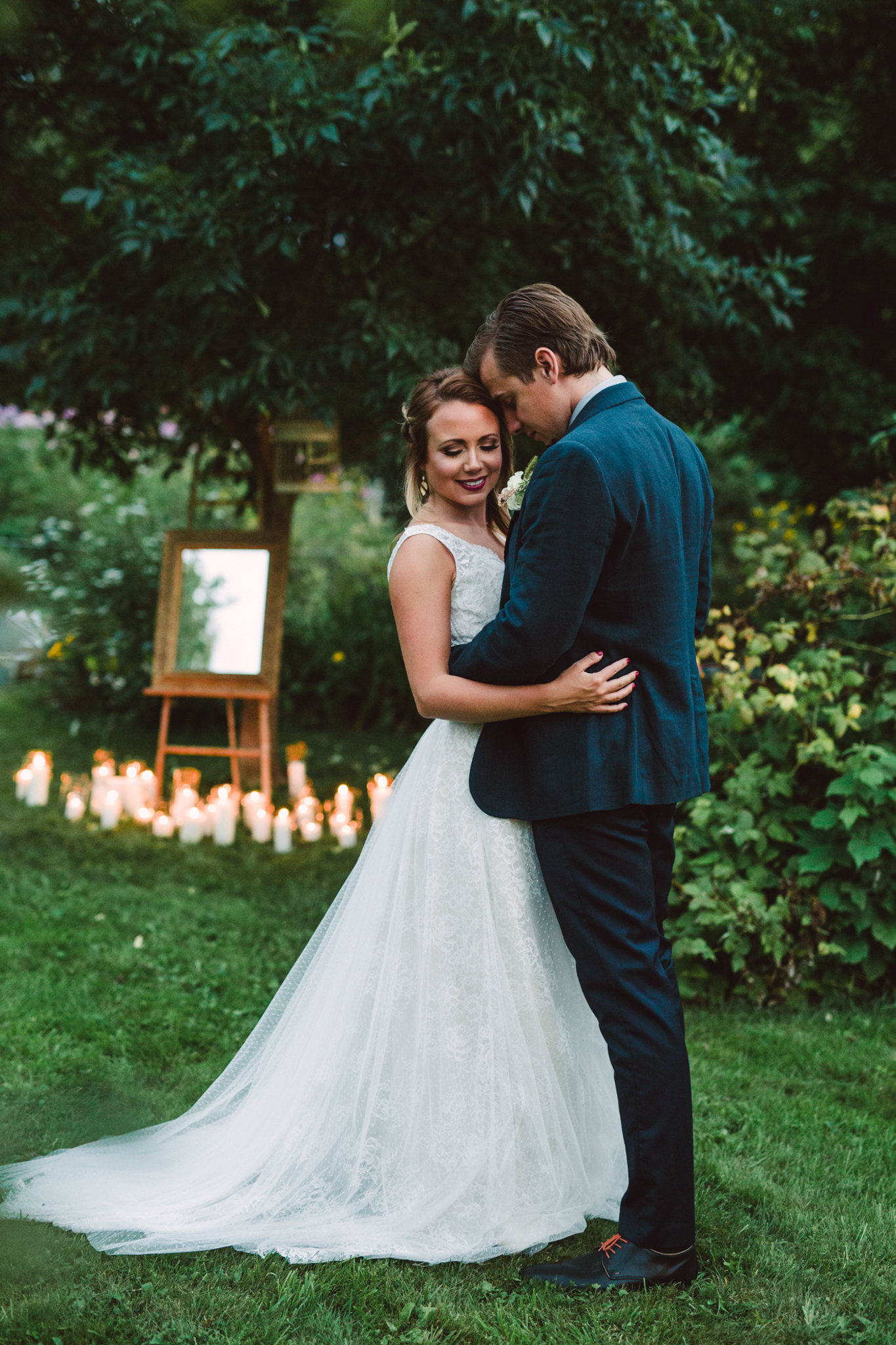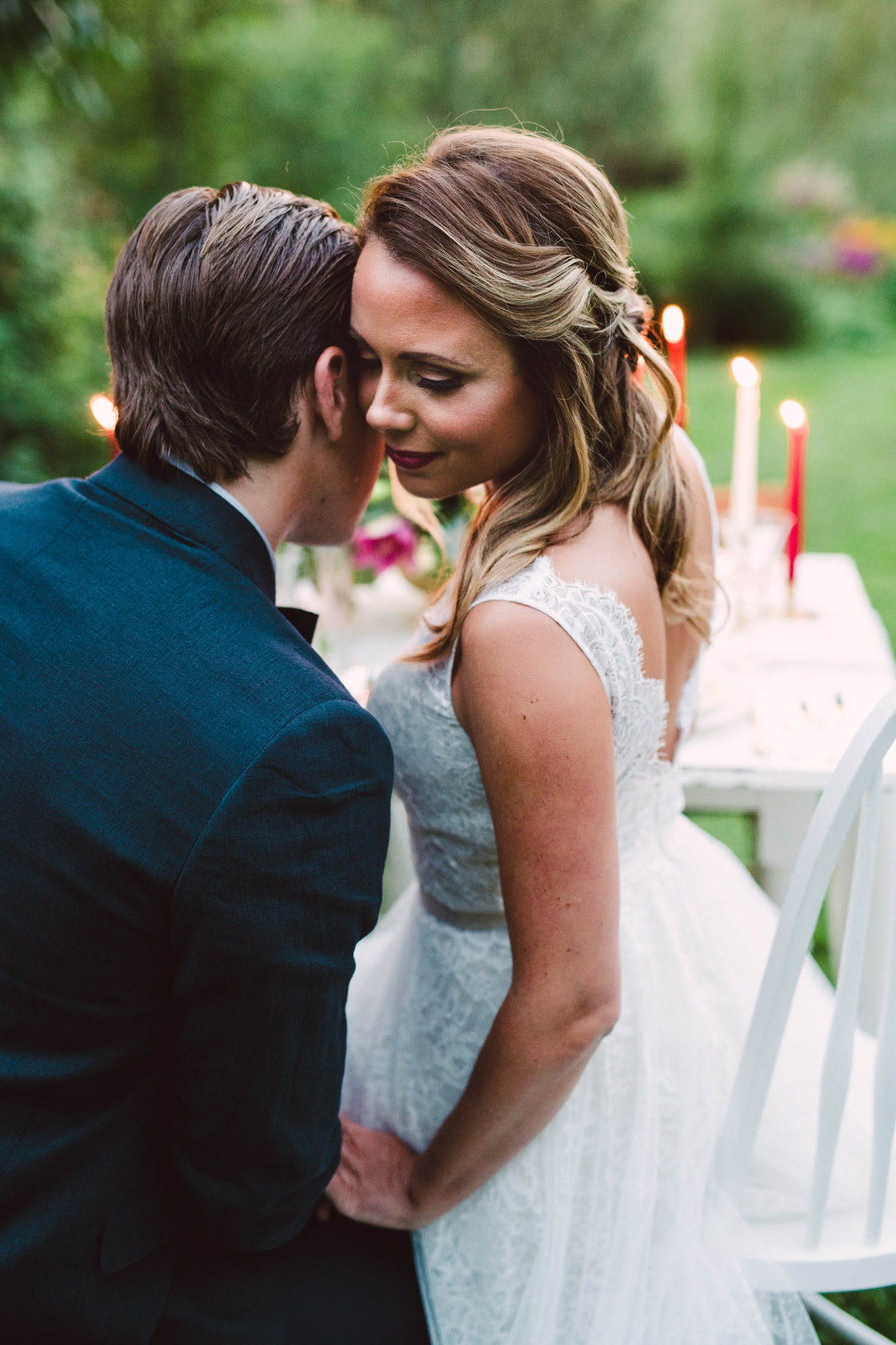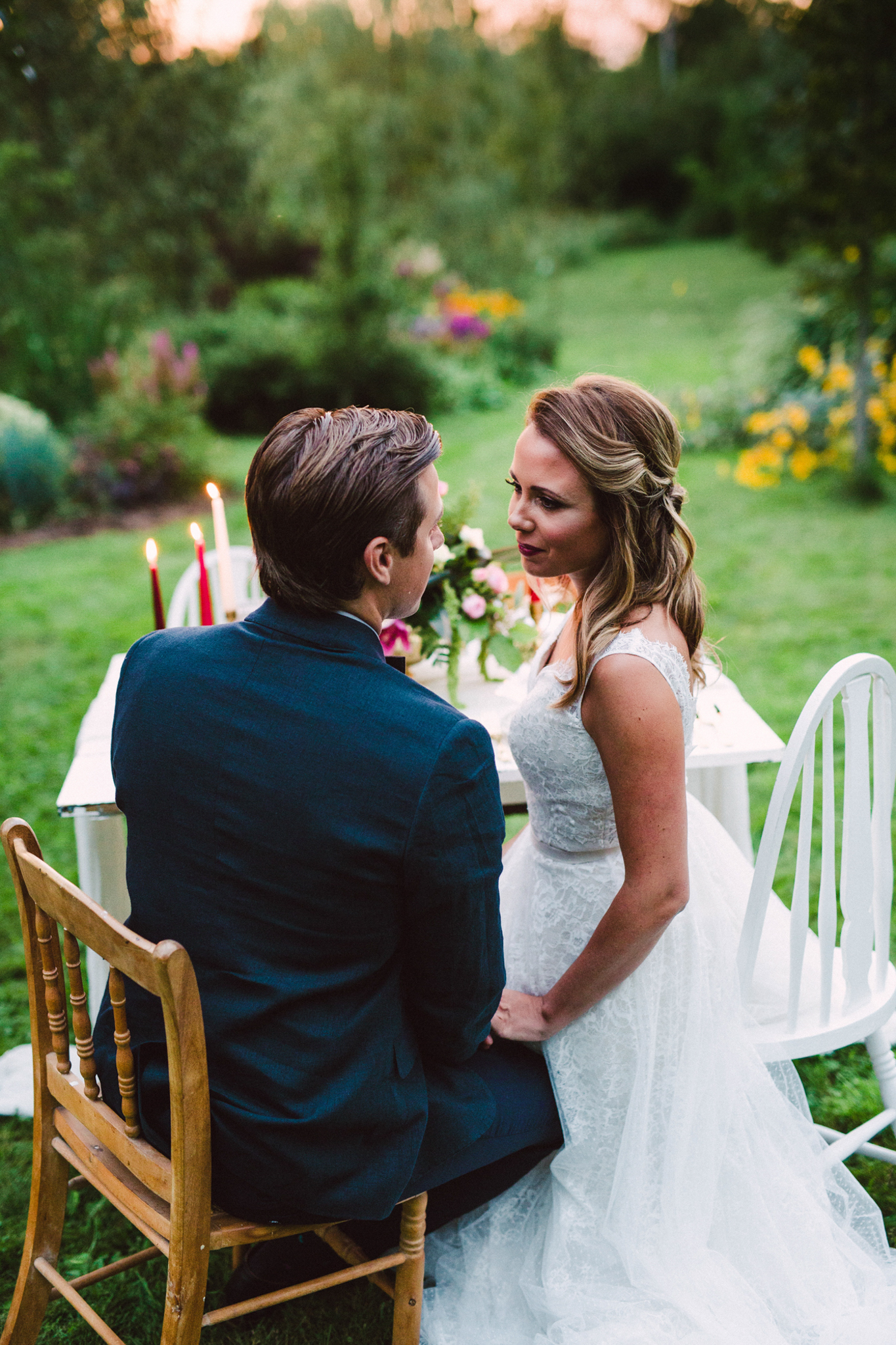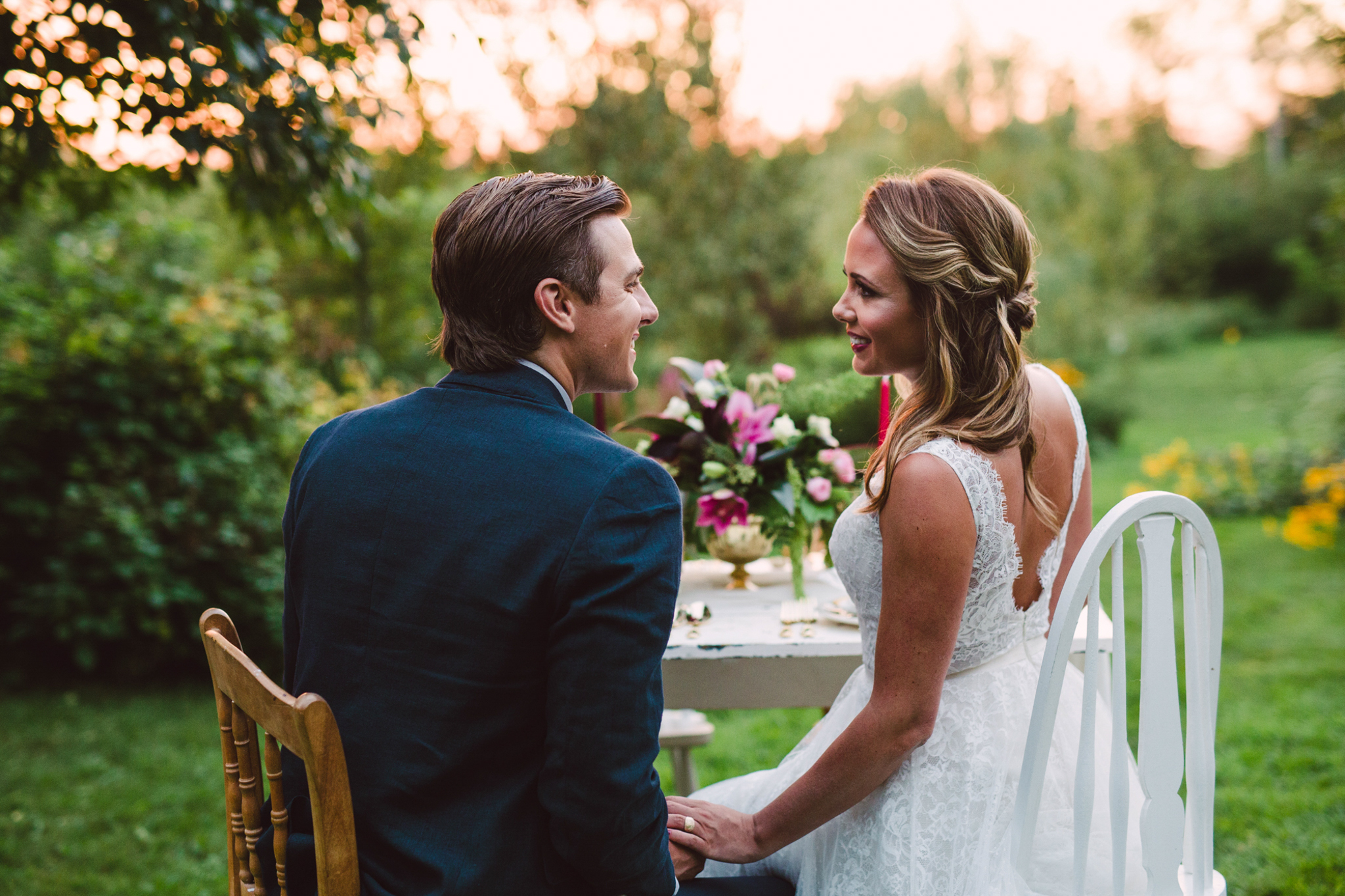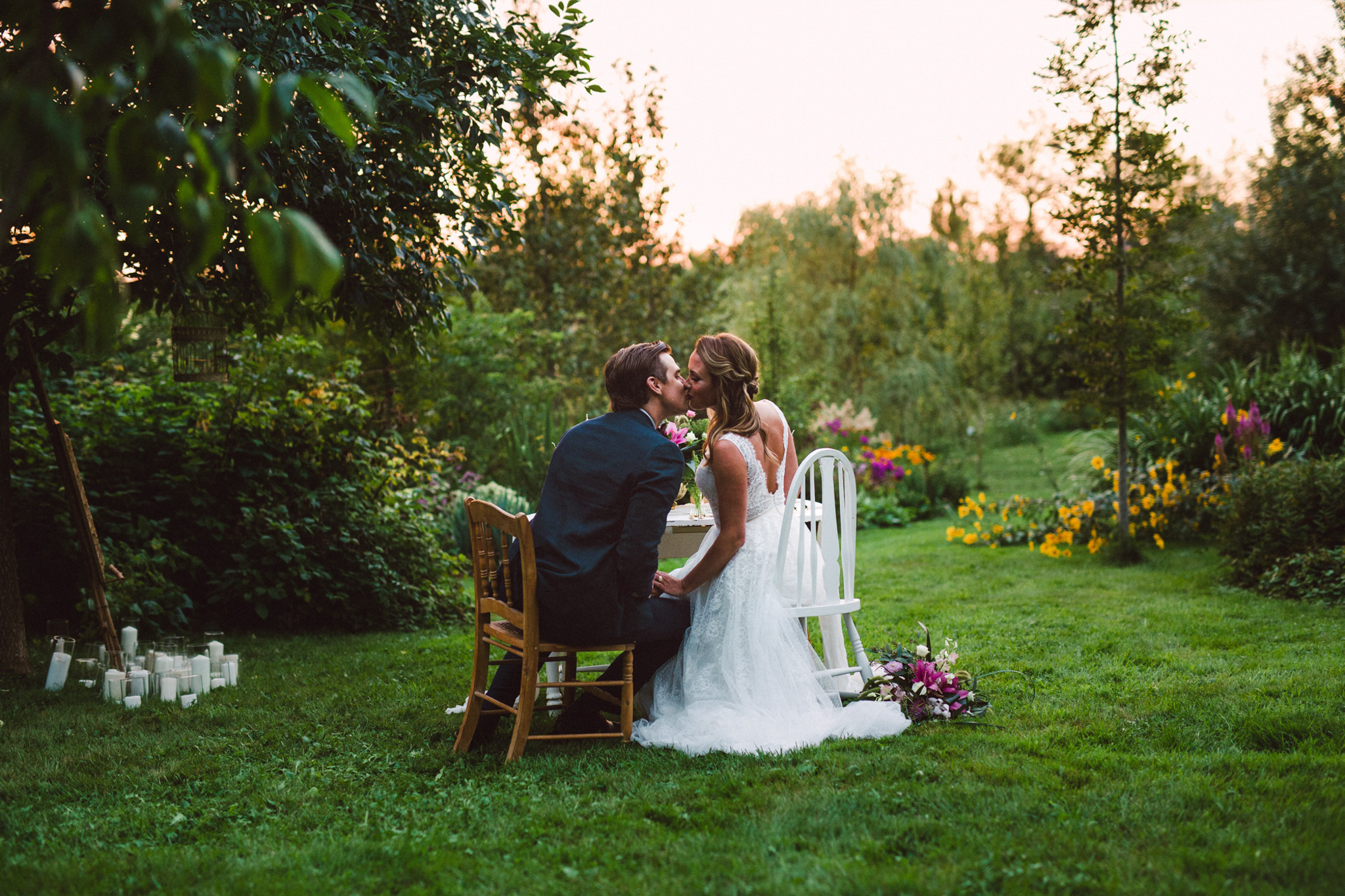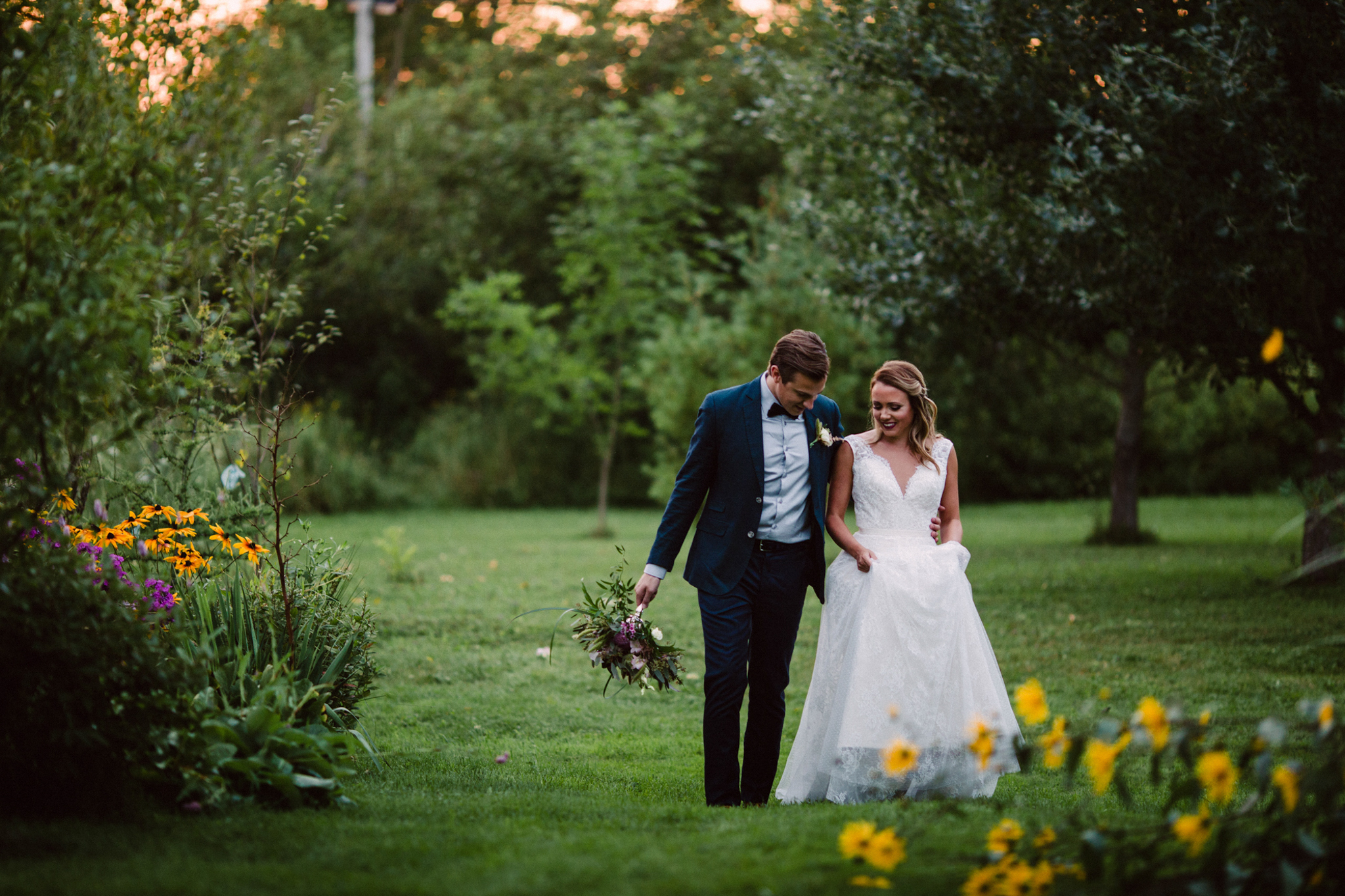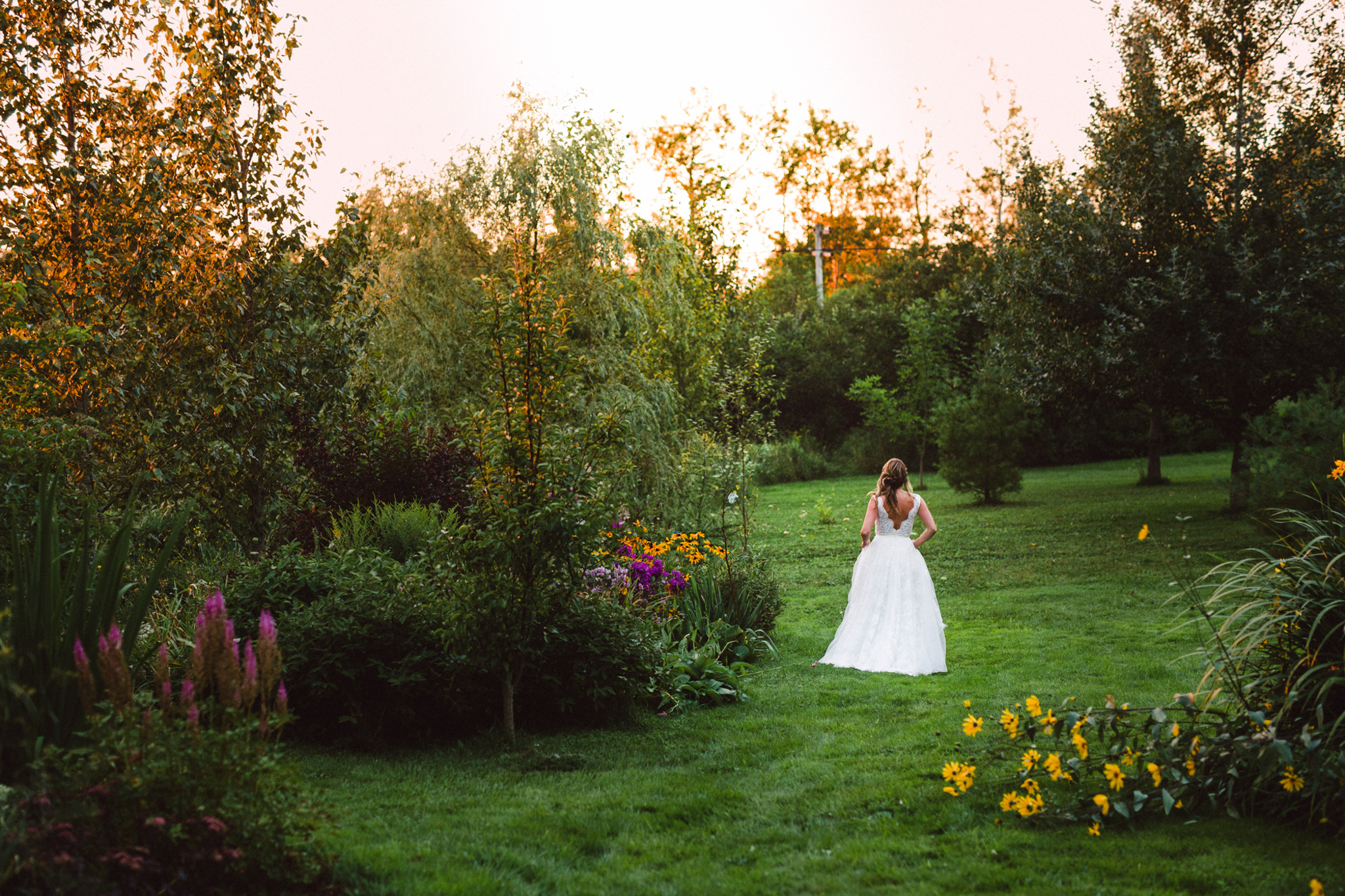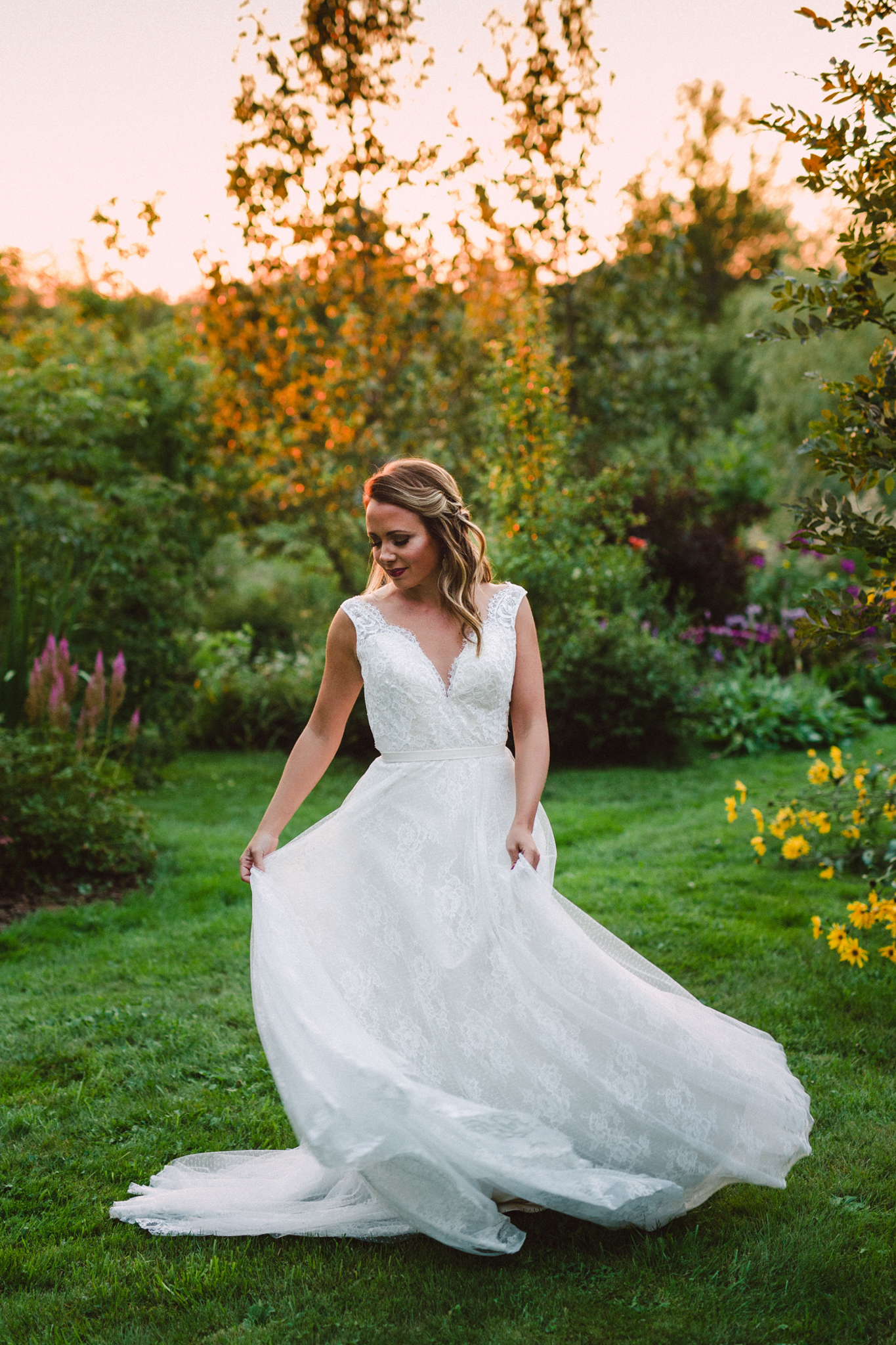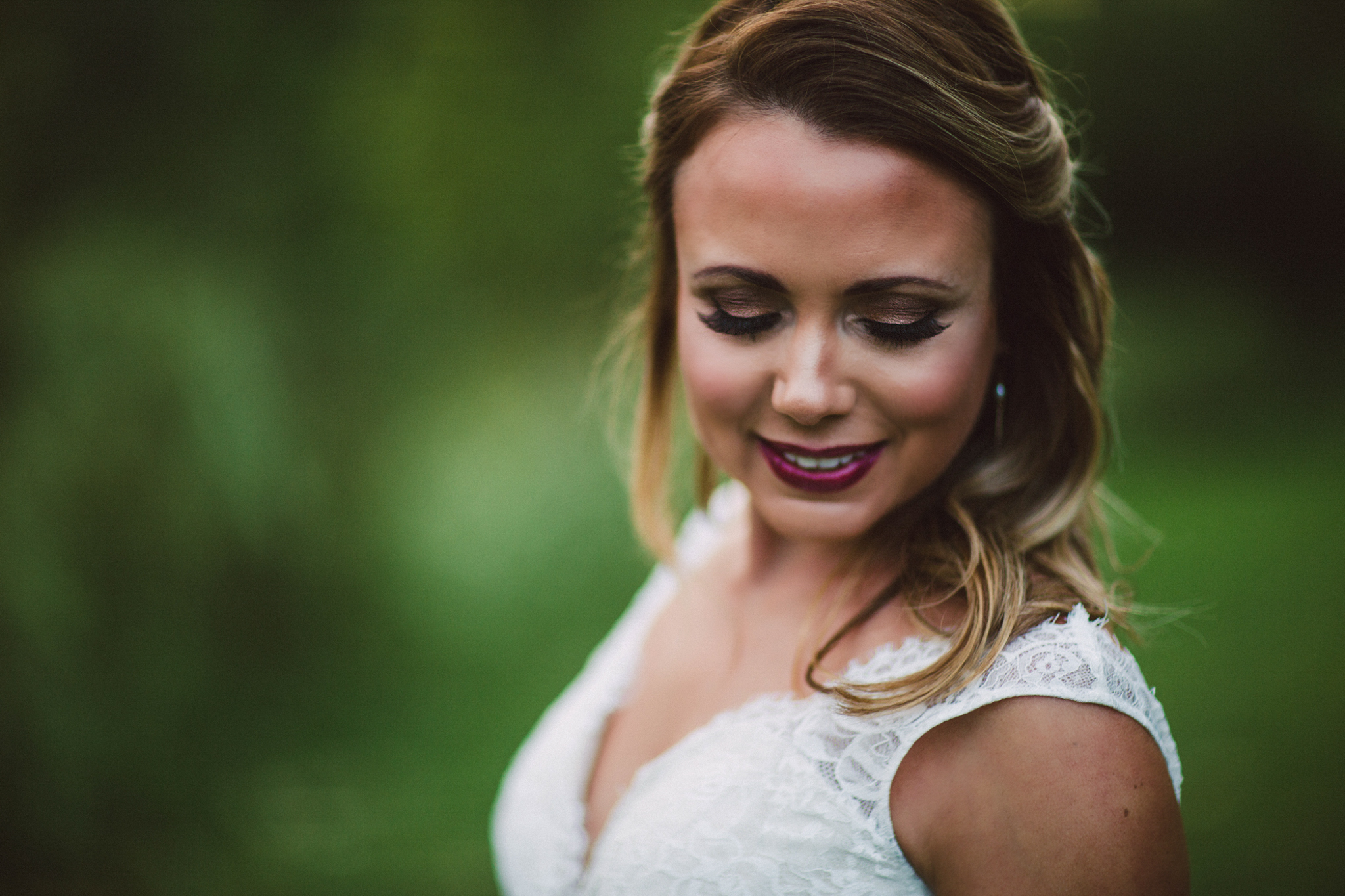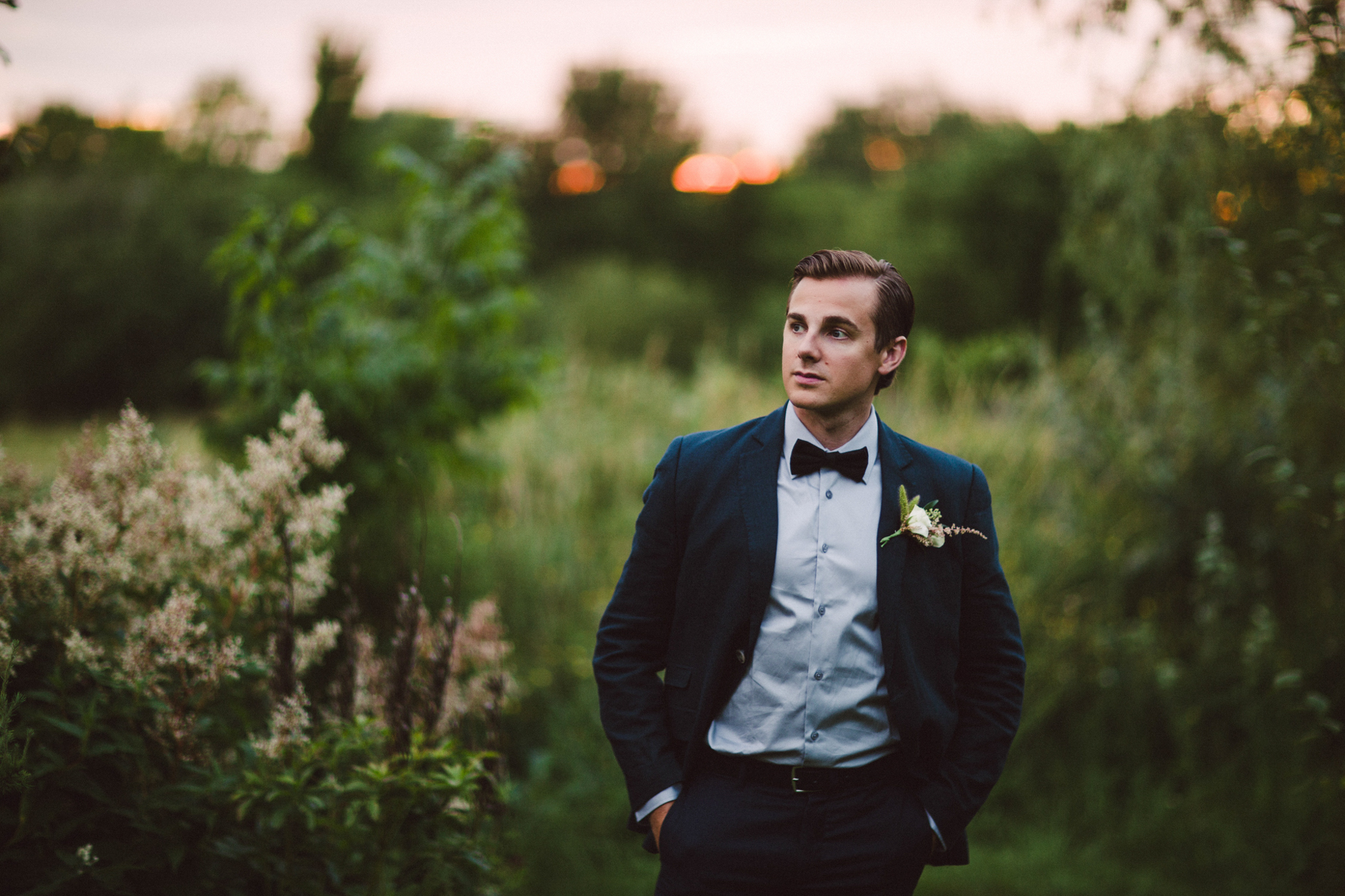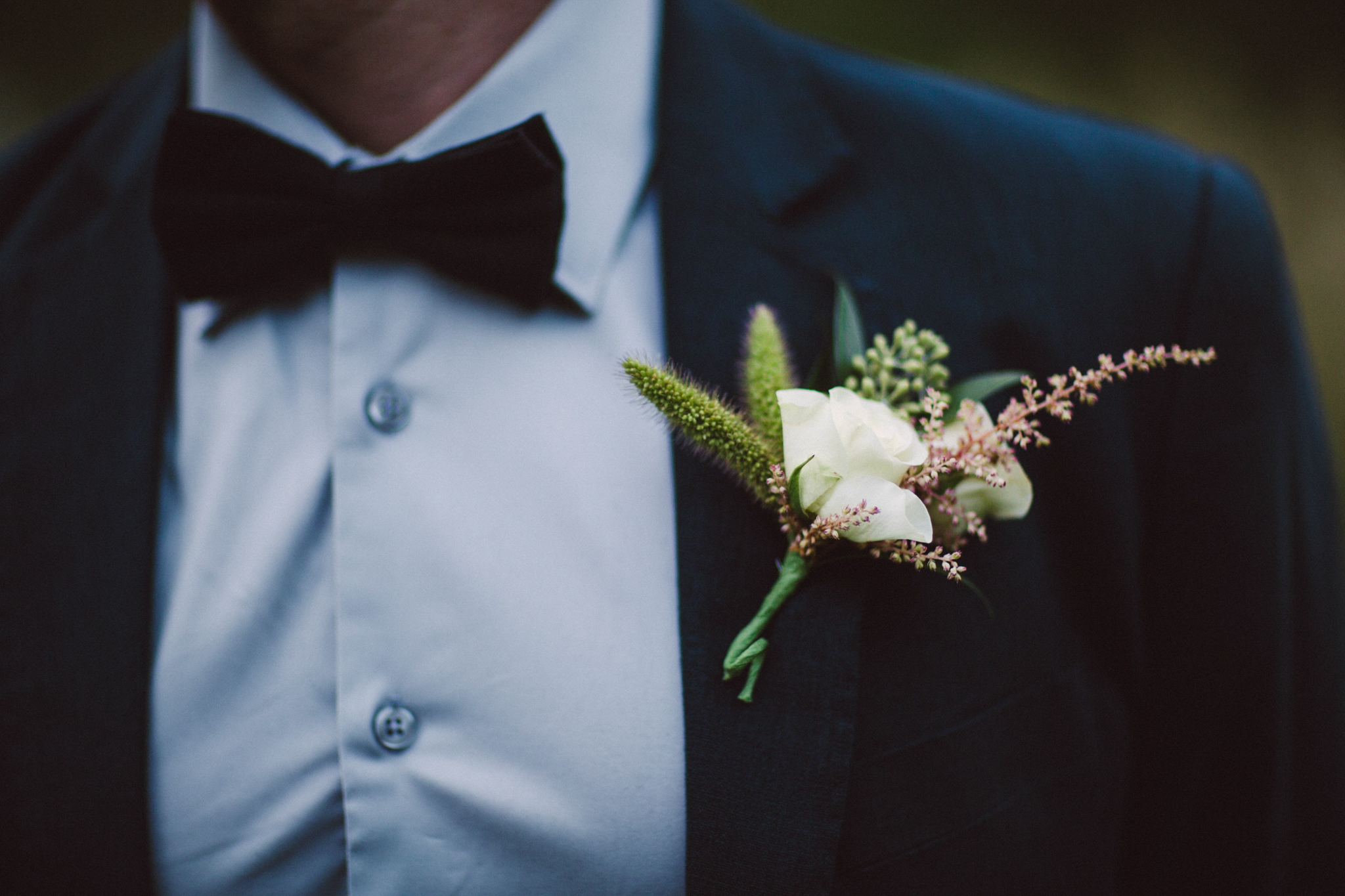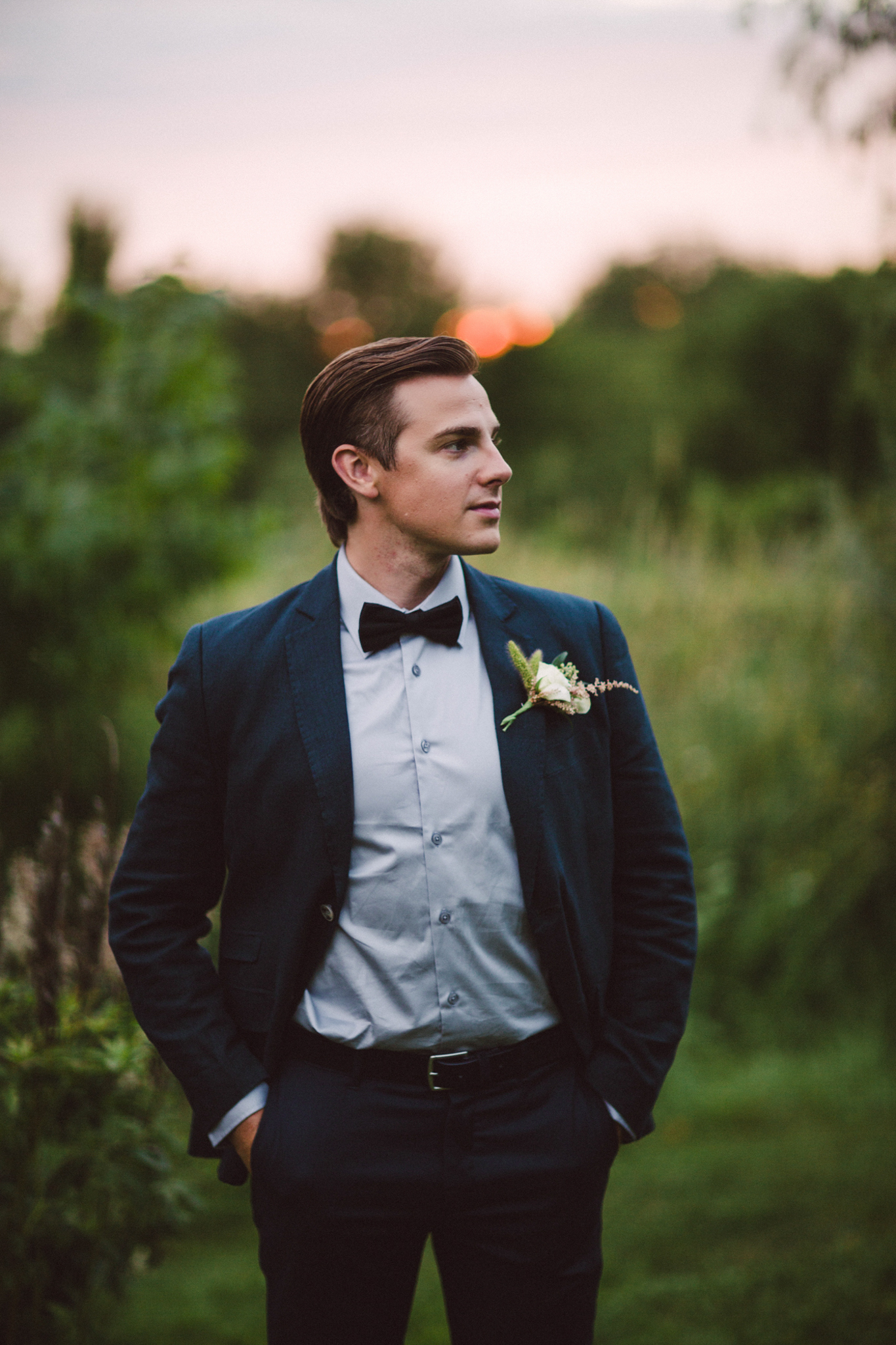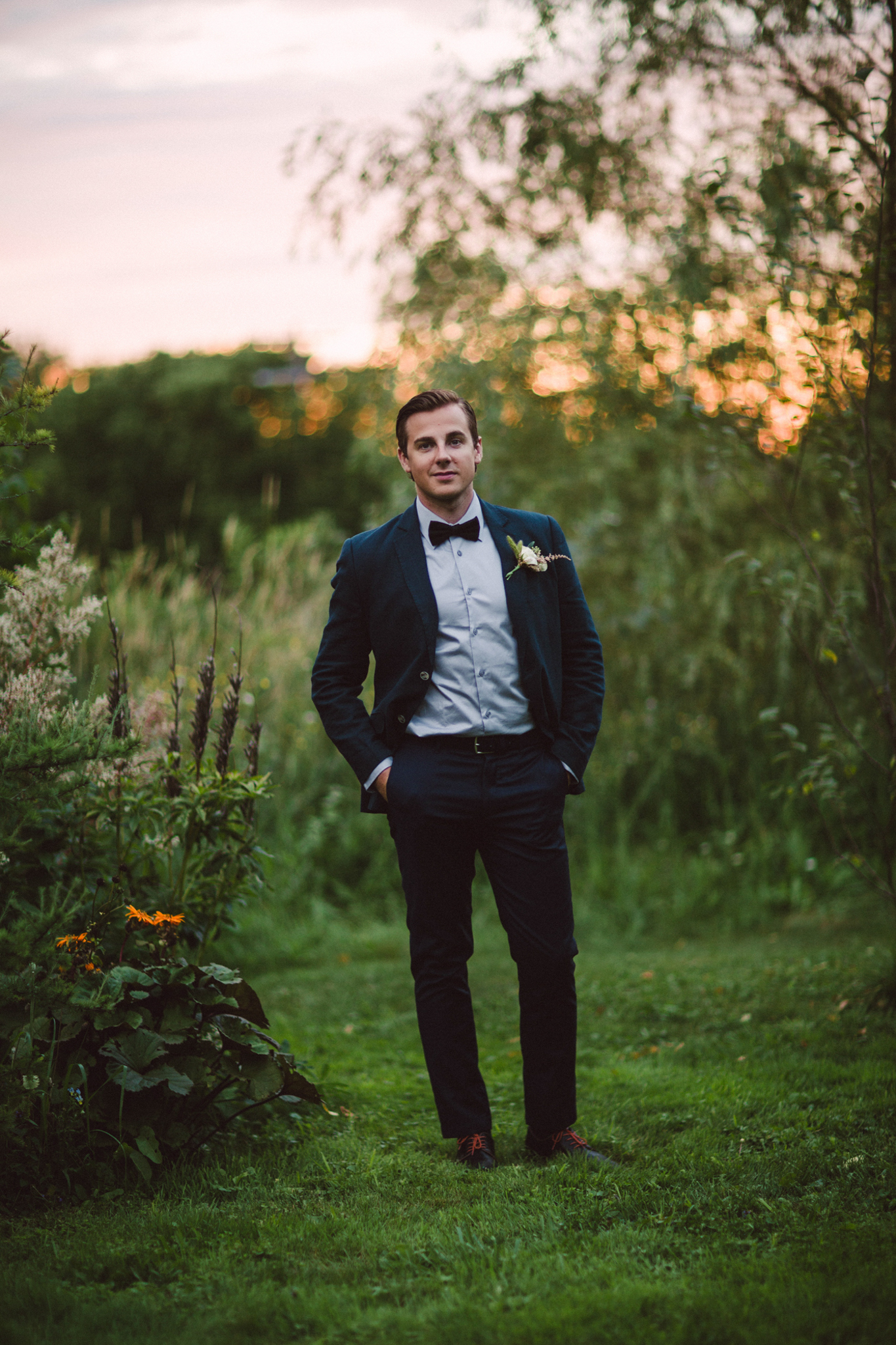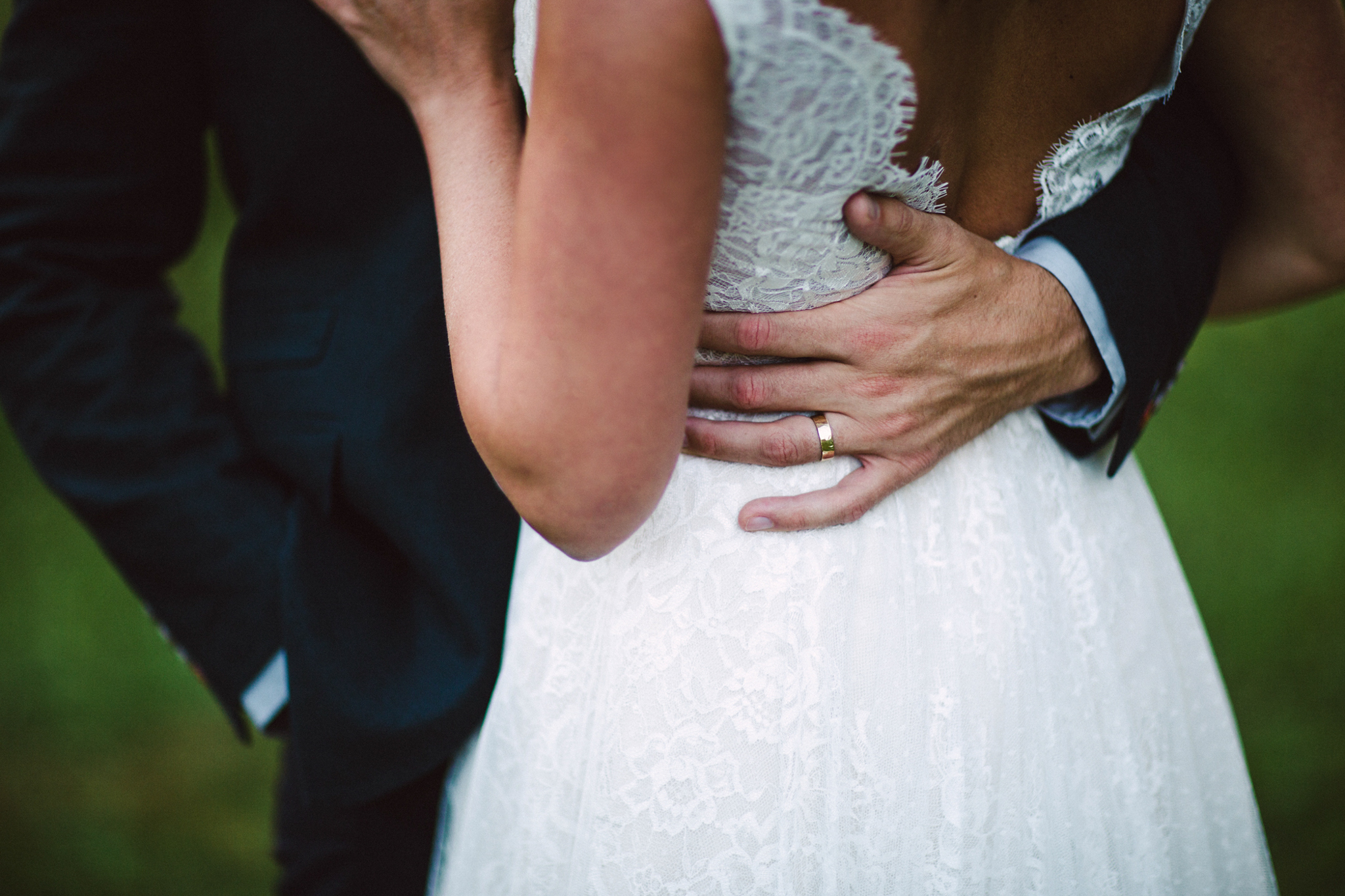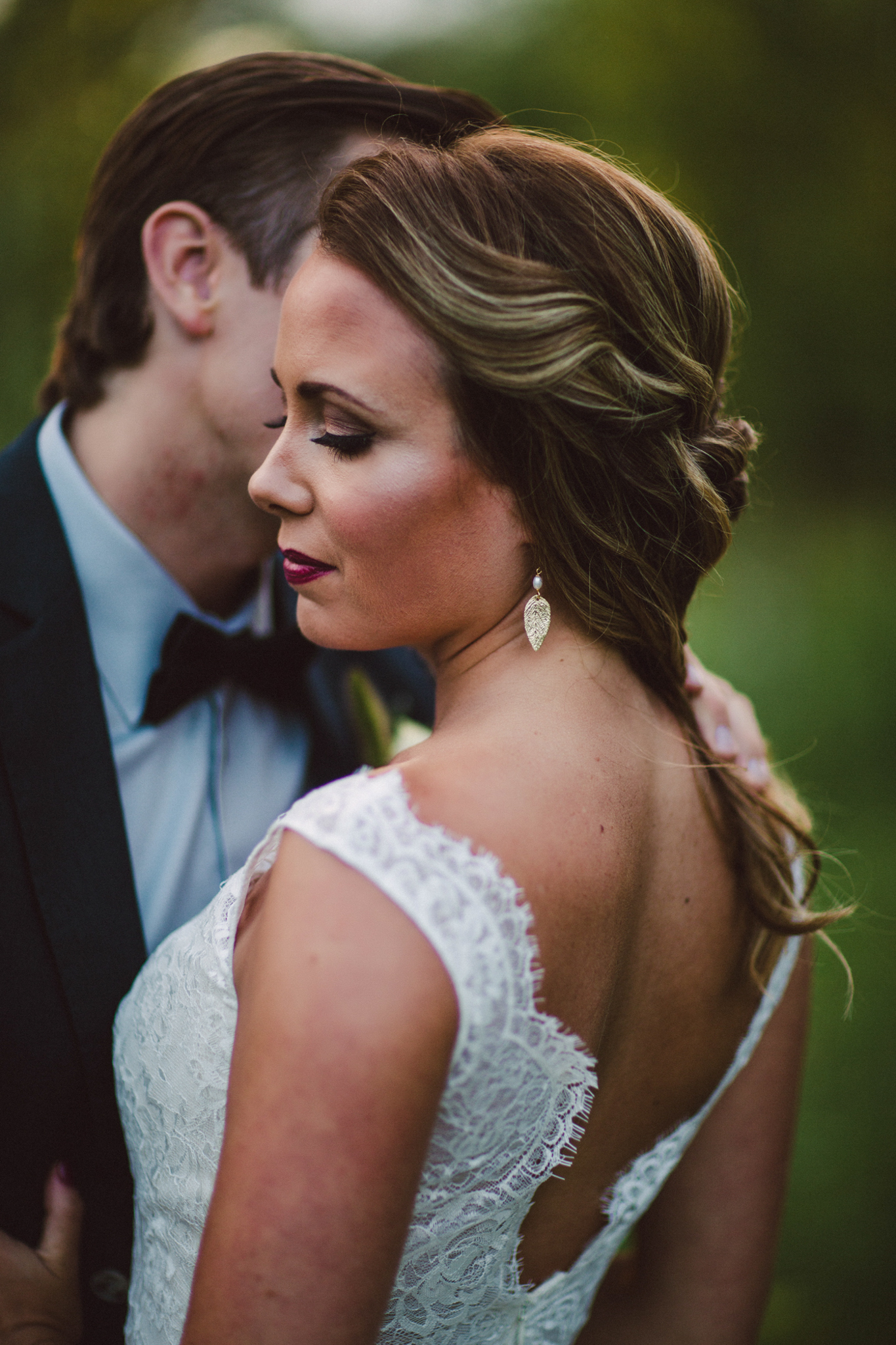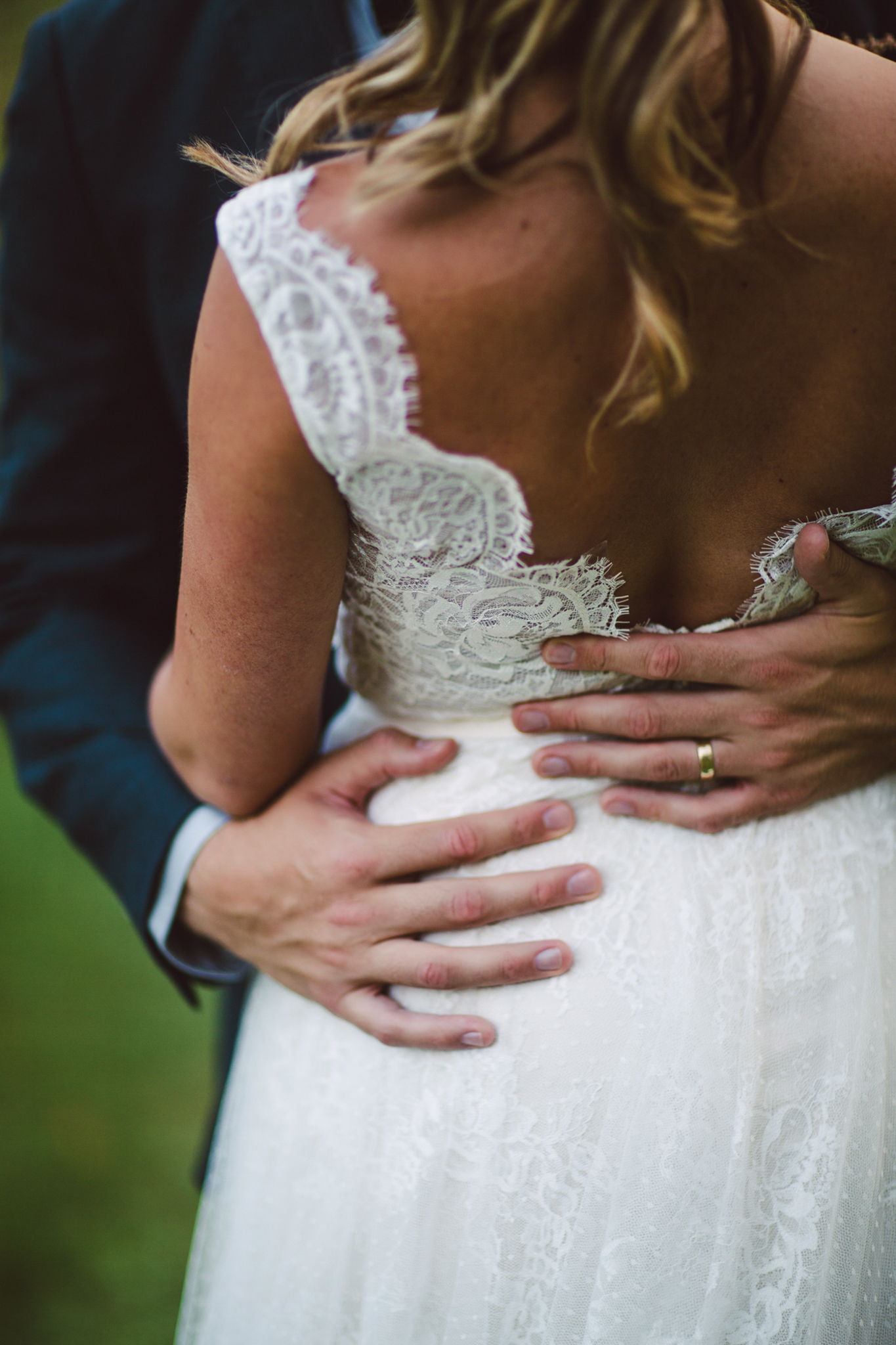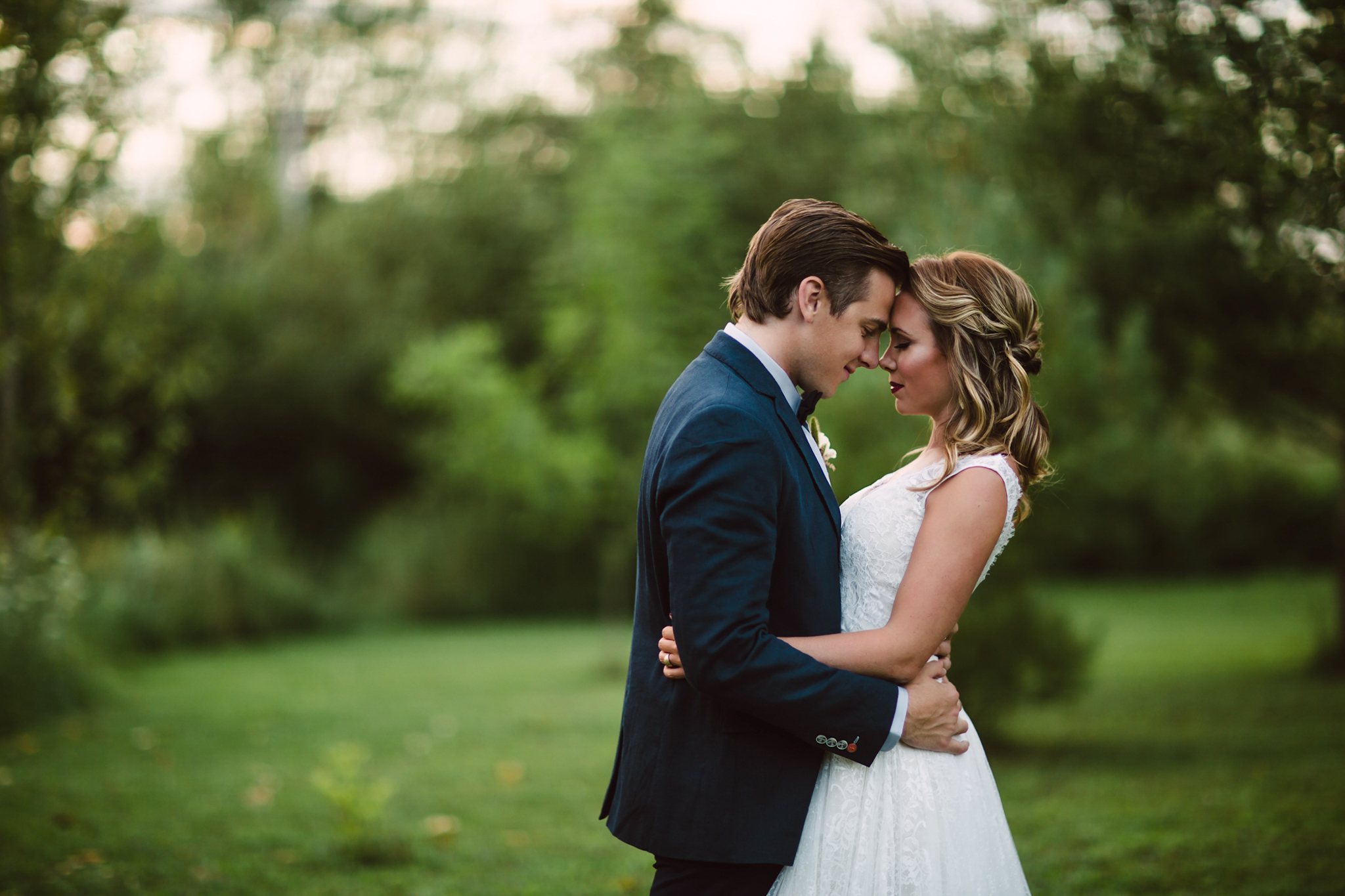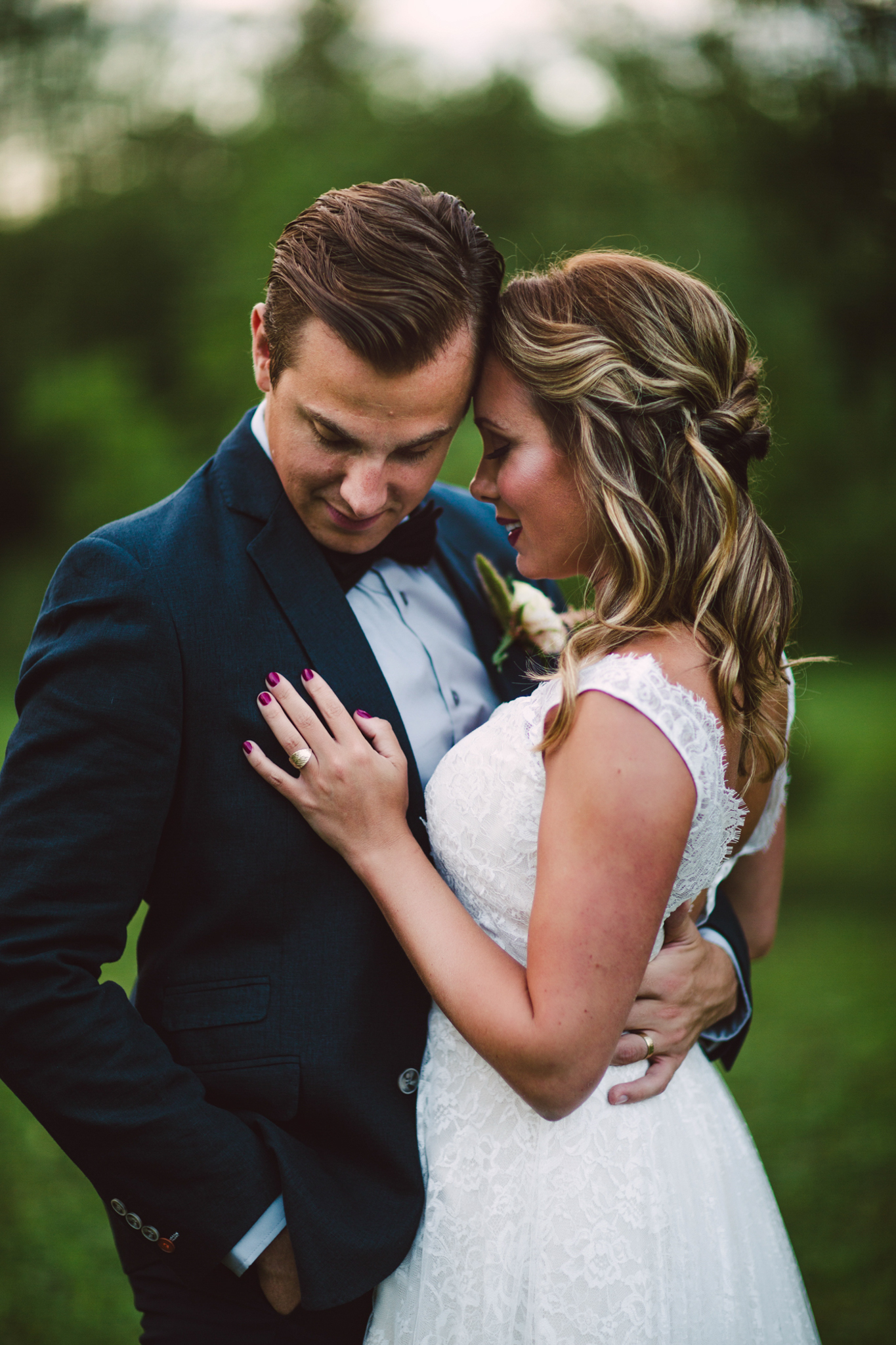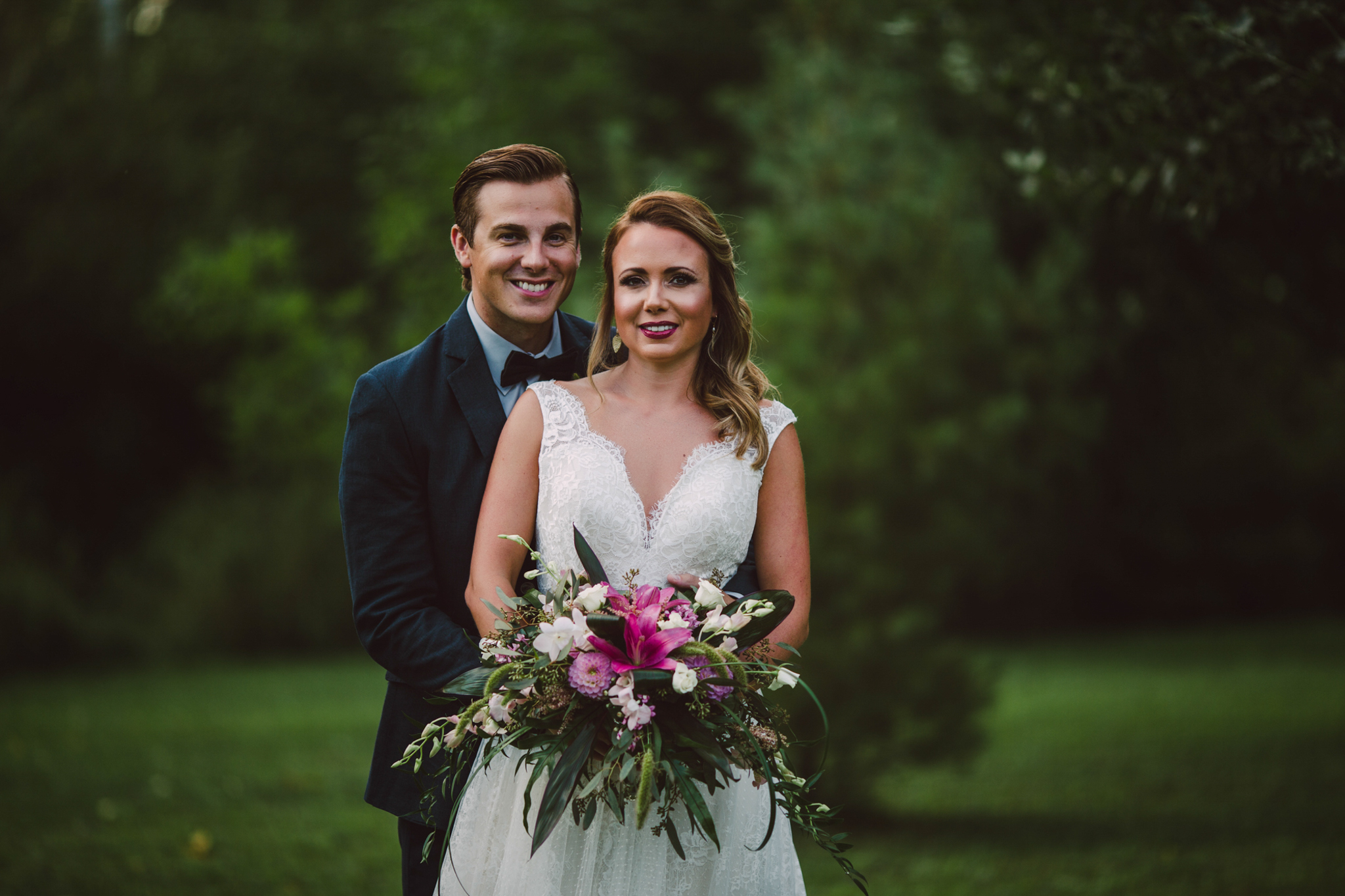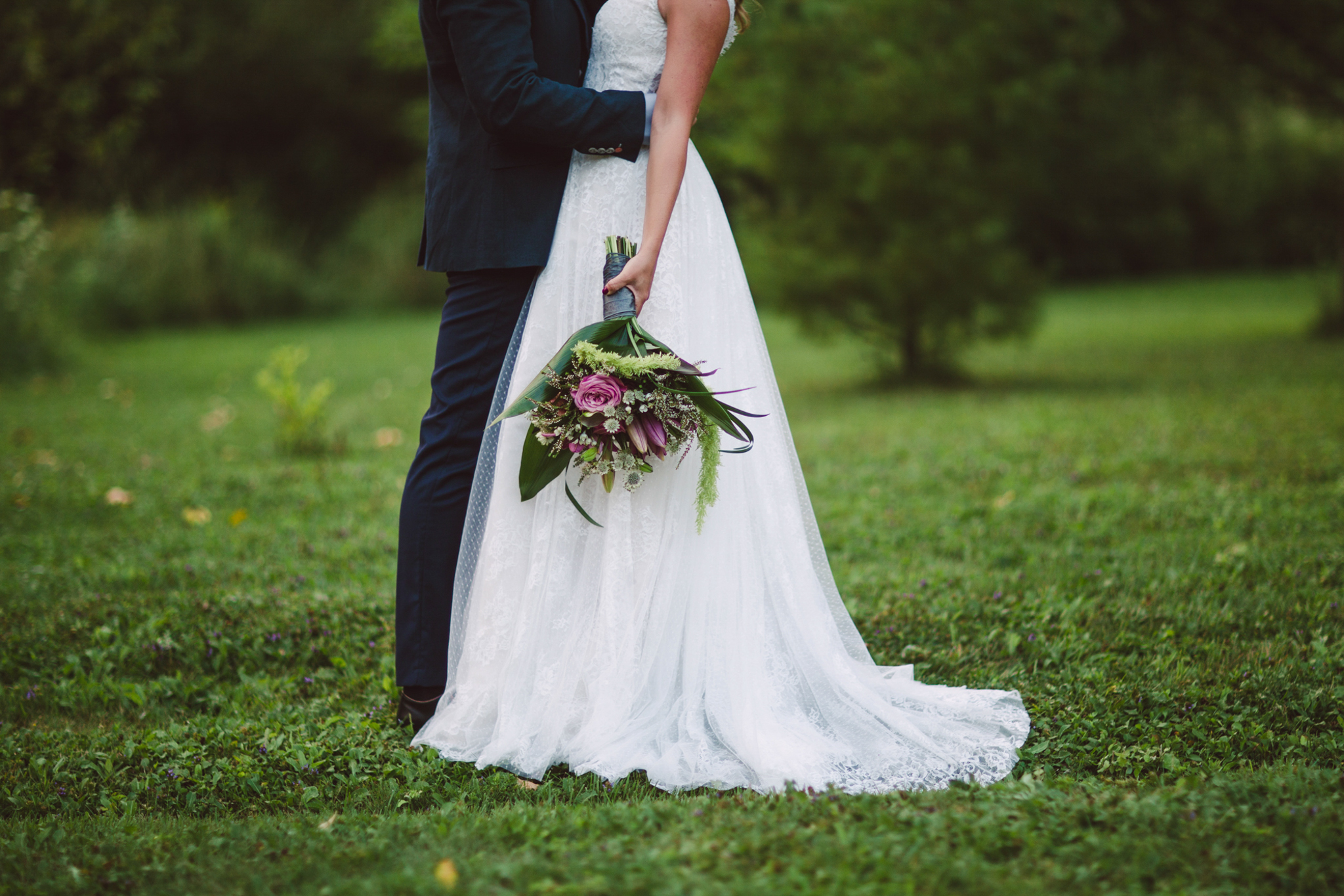 About the Anniversary Shoot
"Last year, Zan and Ali had their one year anniversary and we planned a beautiful anniversary shoot for them.
Inspired by the beautiful bed and breakfast we choose to shoot at - Nelson House Bed & Breakfast - we fabricated a mini dream anniversary gathering for just the two of them. It was a day filled with pampering thanks to Selena MacLeod and Marieke Brouwer. Ali got to wear the most gorgeously detailed and softly flowing lace gown by Katrina Tuttle. Zan exuded a calm confidence in a sleek blue suit of his own.
The beautifully detailed cake by Polka Dot Cakes complimented the gorgeous stationary created by A Creative Destiny and was surrounded by antique coloured glass and brass candle holders, and stunning ruffled Chantilly lace. The perfect place for all these gorgeous details was the white wooden veranda of this beautiful, historic bed and breakfast. Crabapple Cottage Floral created the most elegant and unique deep pink bouquets with matching boutonnieres and table centrepieces.
Vintage furniture pieces paired beautifully with the table and accessories chosen carefully by Make Merry Events to bring the tablescape to life. Mixed metals of gold and brass lined the table alongside the pink and green centrepiece and mixed brass candle holders filled with various shades of pink and white candles. Mixed seating showcased different styles of vintage chairs to show couples how small personal items can really make a table or space unique, inviting and beautiful.
The invitations themselves were inspired by soft pastels. A vintage gold mirror was set up to reveal to Ali just how stunningly beautiful her custom designed gown flowed from her shoulders to her toes. It fit like a glove and she was glowing with excitement at how beautifully the dress Katrina designed came together.
This was not just any styled shoot. It was an anniversary shoot celebrating the excitement and love that Ali and Zan have for each other, and we as vendors got to partake in their continuing love story by creating something unique and beautiful for them."
~ Melissa Kew Photography