Kailee and Pearse's bohemian and vintage wedding at the Prince George in Halifax, Nova Scotia was filled with an abundance of gorgeous floral arrangements and vintage finds.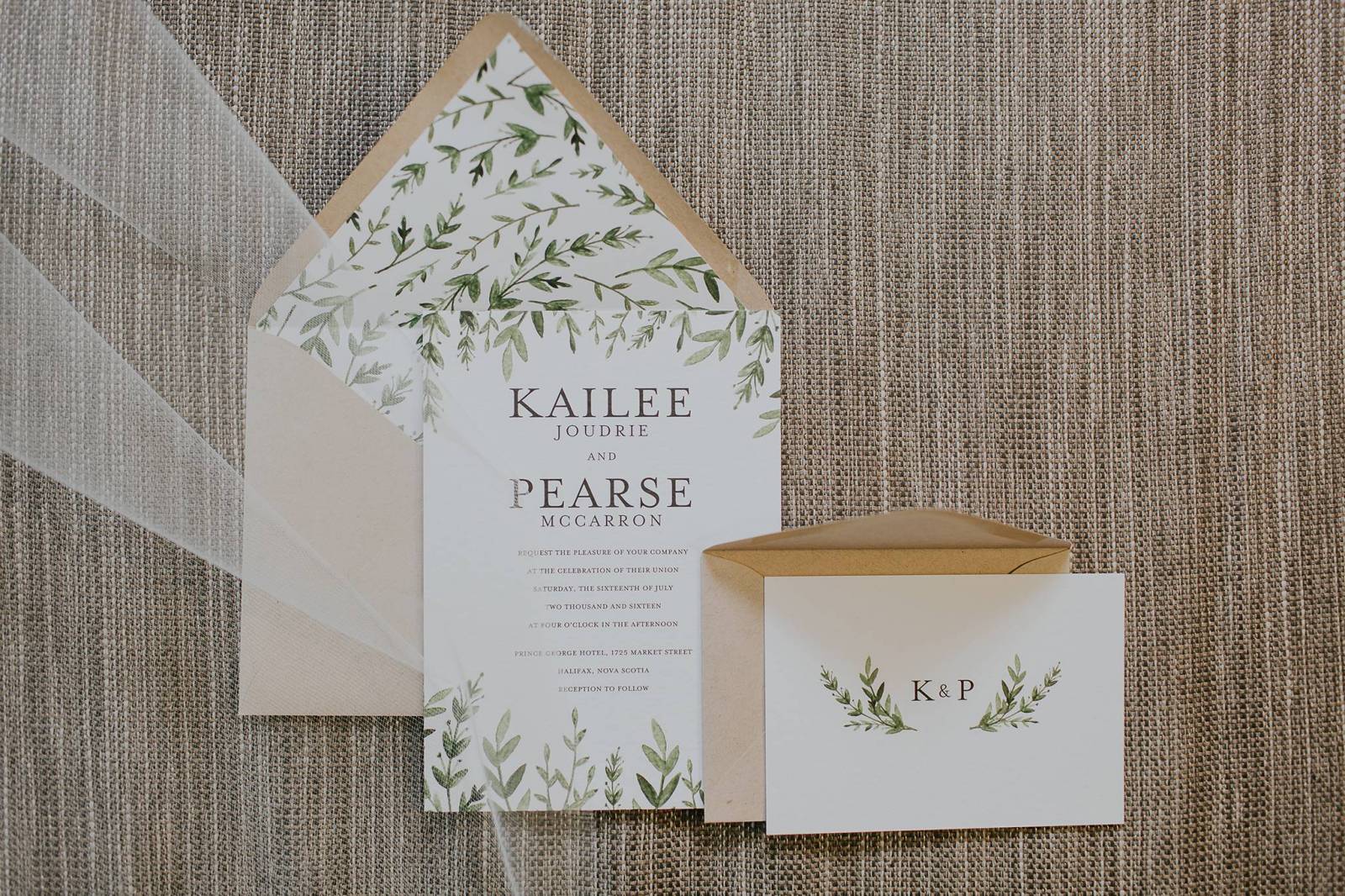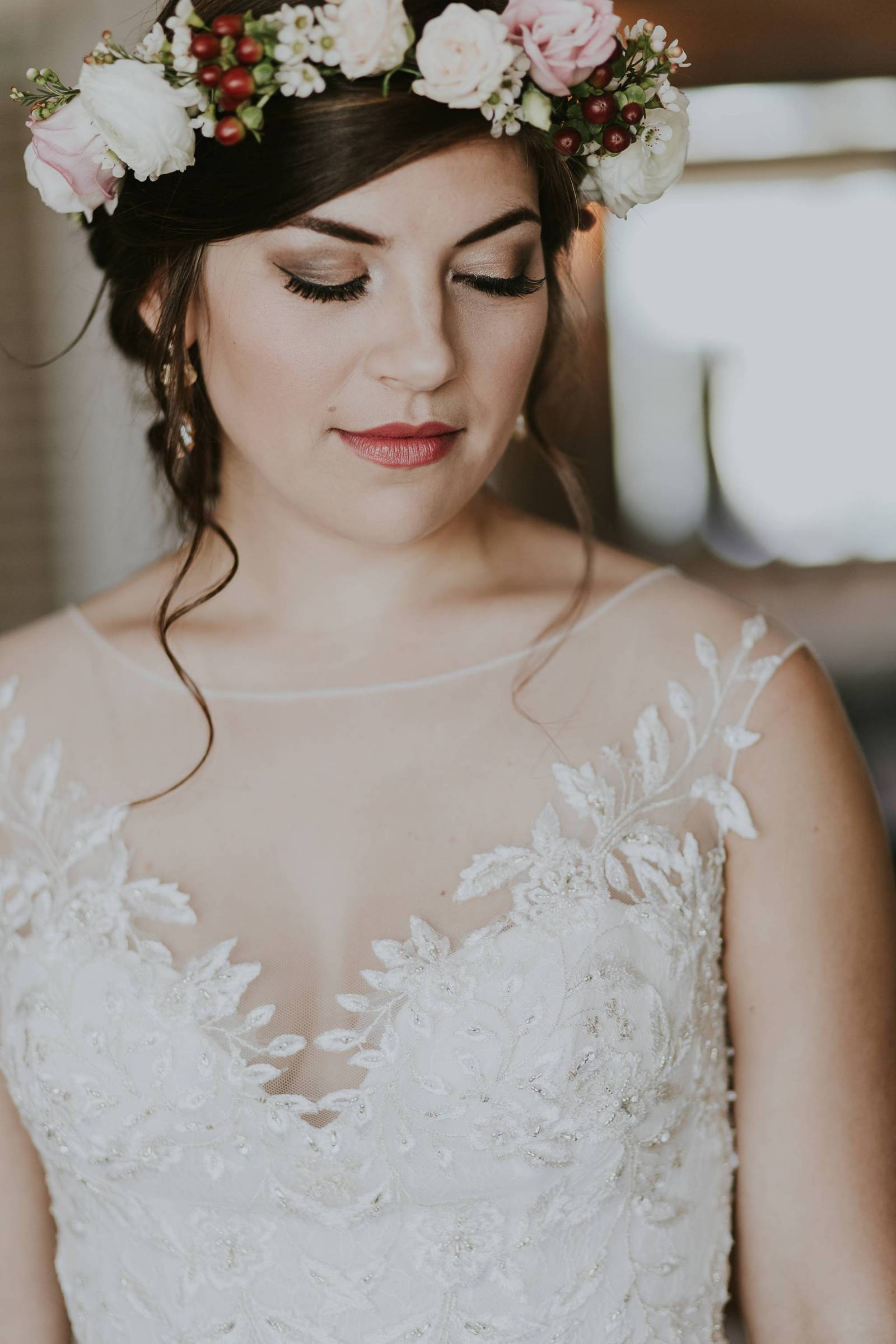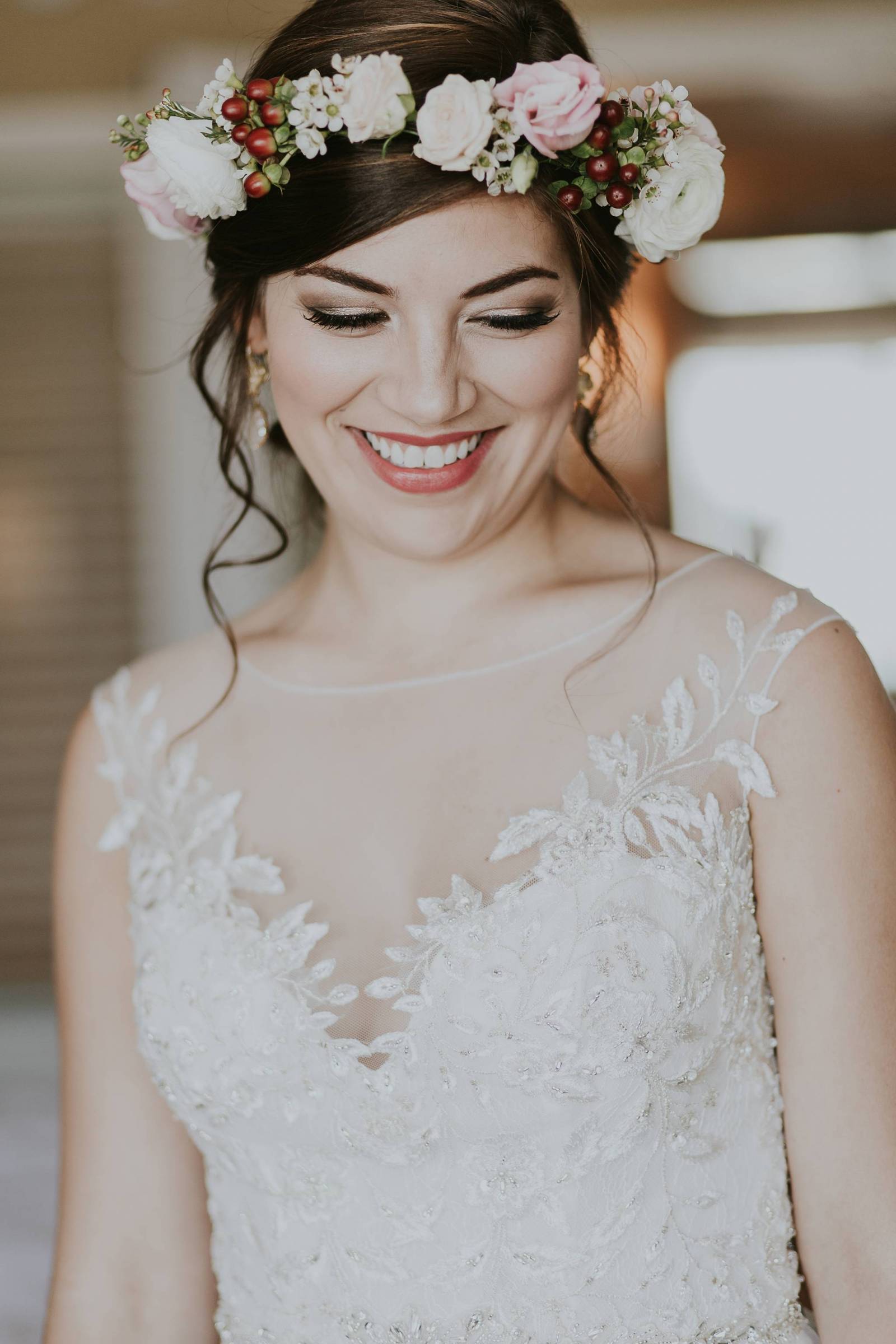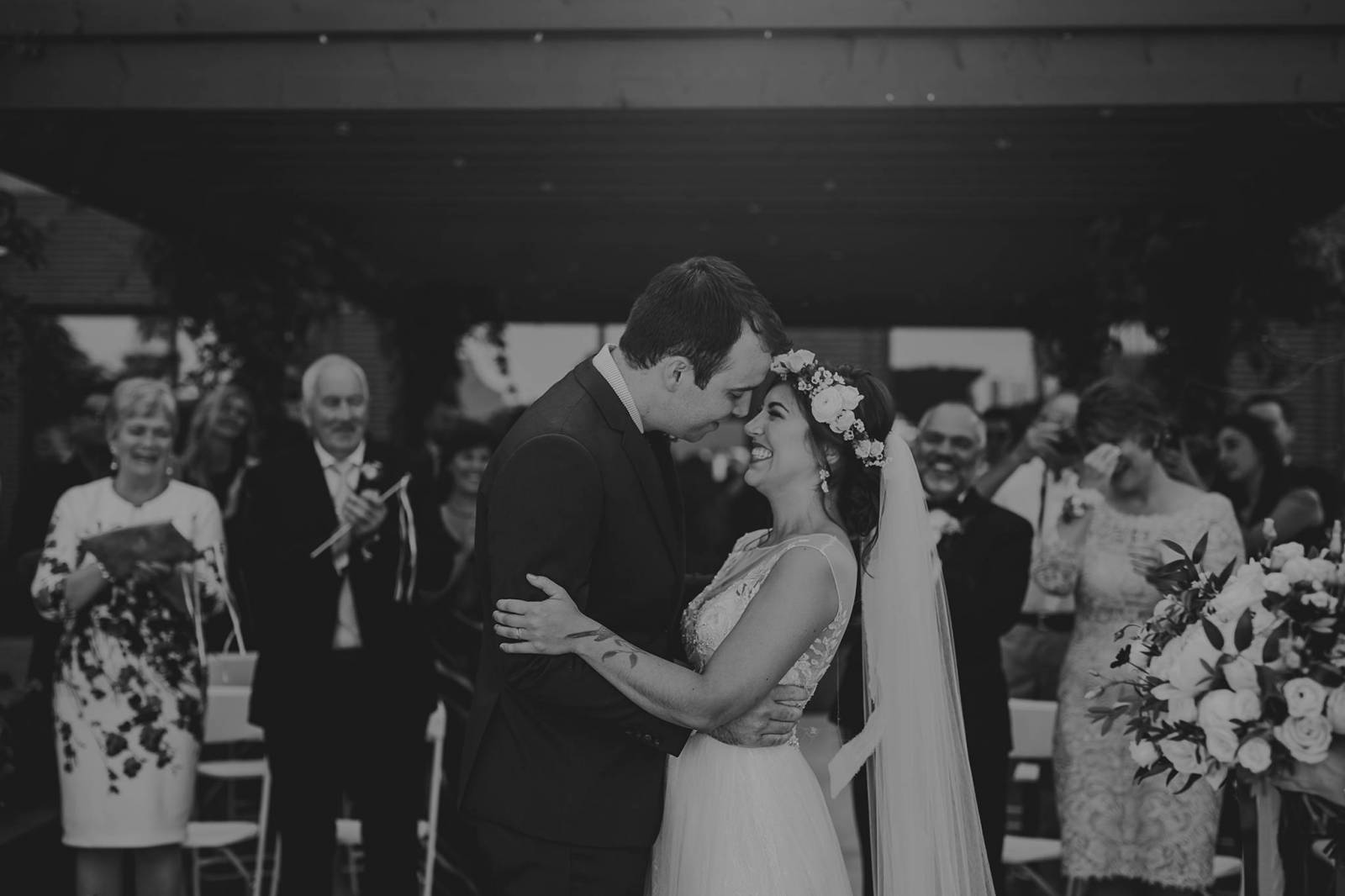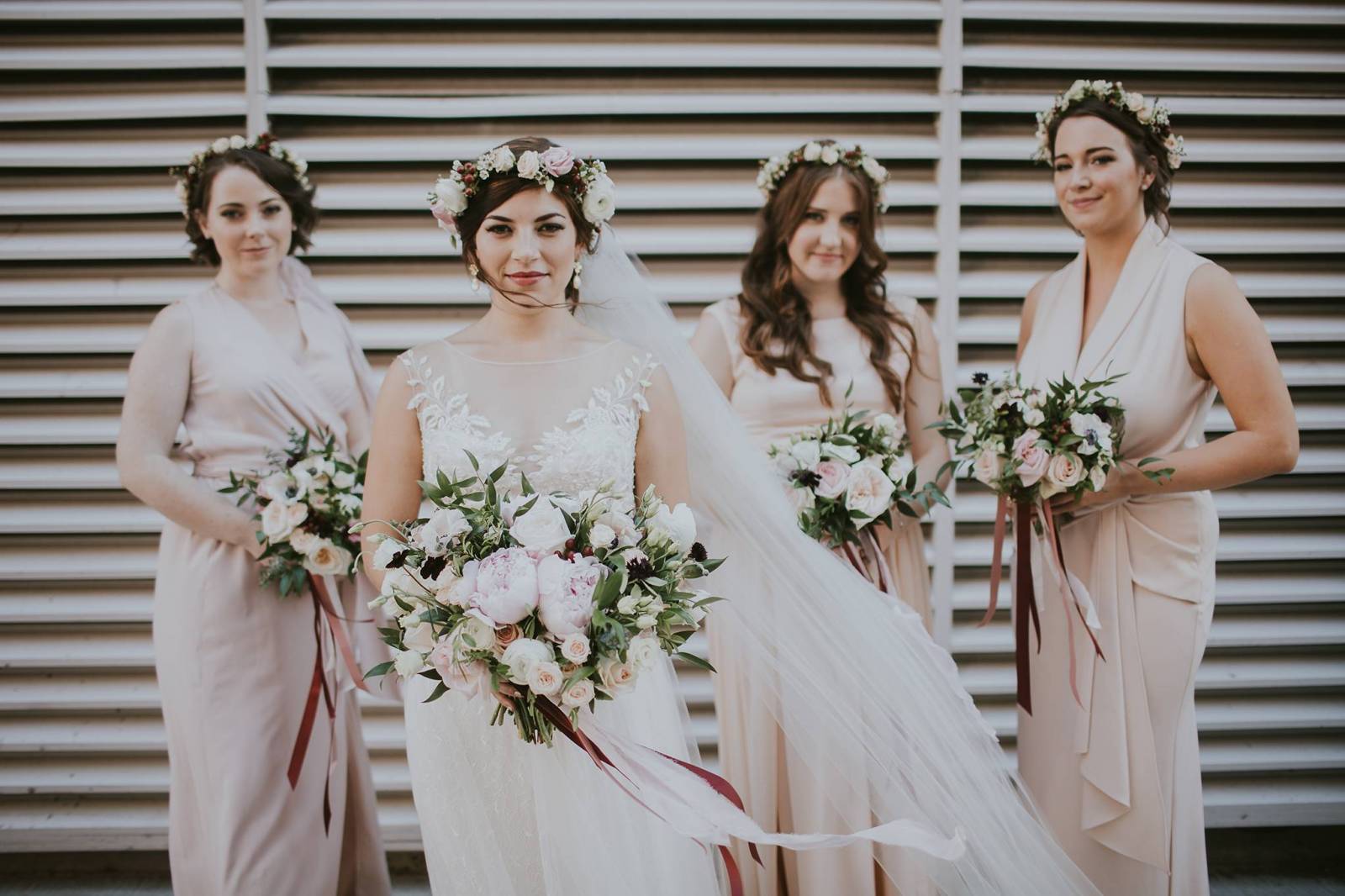 The love story:
Pearse moved to Canada after studying in Galway, Ireland to work as a post-doctorate researcher in his area of specialty here in Halifax. My brother, Benjamin was working as a chemistry co-op student in a lab next to Pearse's and they seemed to become familiar with one another. I happened to be living in Halifax between years of nursing school for a change in pace. One day, Ben called me up and asked me to come pay soccer with him. I had been working in a bakery and was excited to spend a day out of the kitchen in the sun! I thought Ben had invited me to kick a soccer ball around between him and I however, it was clear I was wrong the moment I had showed up. Pearse had organized a big soccer match amongst work colleges and Ben basically let me tag along. The game was played, I was VERY out of my league but enjoyed the day anyhow. Pearse and I were on opposing teams, funny enough. Pearse kindly came over and invited Ben and I out for a drink with the group at a local pub. Both Ben and I gathered our things and sauntered straight to the bar for a refreshing beverage to find no one else there. We waited for a while for the rest of the group to trickle in, all of who had gone home; showered and put on fresh clothes! Both Ben and I were sweaty and stinky in our soccer gear; I thought "ah well, he and I are in this together". Ben cleverly pulled a pair of jeans and a nice shirt out of his bag leaving me alone, stinky, sweaty and soccery to fend for myself! Pearse and I got to talking and he had asked me how long I had been dating Ben... I laughed and informed Pearse that Ben is my brother! From that moment on, we stuck, we loved and we stayed. We grew our relationship over the next several years between the two small provinces of PEI and Nova Scotia as I had moved home to finish my nursing degree. After that degree, I moved to Halifax to both grow my career and our relationship; the rest, as they say, is history. Fast forward eight years, it's safe to say that Pearse's "one year" in Canada has lasted a very long time!
The proposal:
We went to Ireland for Christmas in 2015. We had talked about getting married a bit but certainly had nothing planned out. We took the red-eye flight from Halifax to London, then another flight over to Dublin where we got our rental car and drove the four-hour journey up to county Donegal in the northwest of the country. We spent that day catching up with family and fighting jet lag. Pearse is from a family of ten children, so there was a lot of buzz and excitement about the house. The next morning, Pearse was up before me. I had come down to the kitchen to find him raring to go for a "journey". After a very quick breakfast, Pearse and I hopped in the car to go for a drive. This was a bit unusual of Pearse as we had literally just gotten to Ireland and spent only a few hours with his family, but here we were, driving north. We drove to all sorts of neat places and saw bundles of Irish things; ancient Celtic crosses, sheep, pubs, rain, more sheep, more rain and then we arrived at a beach. This was a beautiful, white-sand, crescent beach in a little cove. The rain had stopped and Pearse asked me to get out of the car and go for a walk. We got out, walked along the beach, I was acting like a ham of course, pointing at sheep, seagulls and cool rocks like a total, un-romantic dork when Pearse suddenly stopped. He turned to me (asked me politely to stop talking) and said a whole lot of very sweet, sentimental things. I realized he was shaking. I asked Pearse if he was cold, when I suddenly clued in..."holy moly, he is proposing" and "if he isn't proposing, he is so, so, so dead". He got down on one knee and asked me. My gut instinct was to ask Pearse if he asked my dad, as every daddy's girl would do. Pearse evidently asked my dad and of course I said yes. After some time, he remembered he had a ring! He showed me the ring and it was absolutely gorgeous, the cherry on top!
Wedding theme / inspiration:

I am not sure if we had a theme exactly. We both knew we wanted to have our families with us throughout the celebrations and somehow, we decided on Canada. We then thought it would be best to have everyone come to Canada when the weather was warm and summery. I think that kind of set the theme. We went for a bohemian, vintage vibe and kept things very light and airy; complimentary of a Halifax summer day. Pinterest was definitely my friend but we both had a lot of inspiration from the local vendors. I am pretty in love with flowers, so we both knew flowers were going to be a big part of the wedding. We also both adore antiquing and finding beauty in old furniture. We did a lot of building around the concept of incorporating vintage pieces with pastel floral arrangements. The rest just kind of came together.

Favourite moment of the wedding:
As much as people had warned me that the wedding would be a total blur, I didn't really get it until now. It is so hard to look back on the day and choose one particular moment or memory that stands out. I remember it being a really, really hot day; I think it was around the 32-33 degree mark. We got married outside on a terrace in the middle of the city at 4pm, so it truly was in the heat of the day. I recall walking down the isle with my daddy toward Pearse. He had a cloth that he was using to dab his face. I remember thinking how sweet it was that he had a little hanky to wipe his tears. When I got to him, it was a torn off piece of Bounty paper towel which he was using as a sweat rag. I thought it was so funny, so real and it all made sense that I was marrying this turkey! I also reminisce loving the shoe game. We played it at our reception and it was a huge hit. None of the Irish guests had seen this game before so that made it extra fun. I looked around at all the faces of all the people we both love so much smiling, laughing and having such a wonderful time. That is a very fond memory among many.