I love everything about Mariah and Ben's boho glam outdoor wedding in Oakfield, Nova Scotia. Mariah's gorgeous gold flower crown complimented her perfectly and her bridesmaids sparkly dresses brought her boho glam look together seamlessly. And can we just talk about the big "Mariah & Ben" sign that was behind the head table? Love it!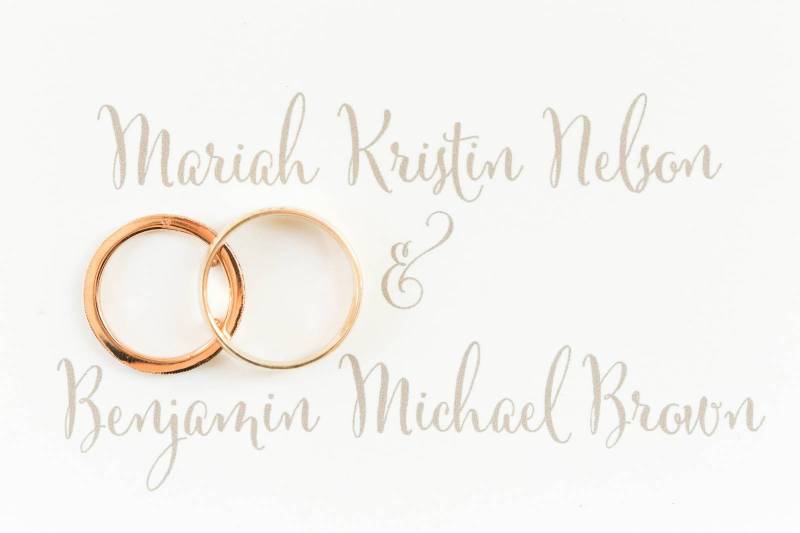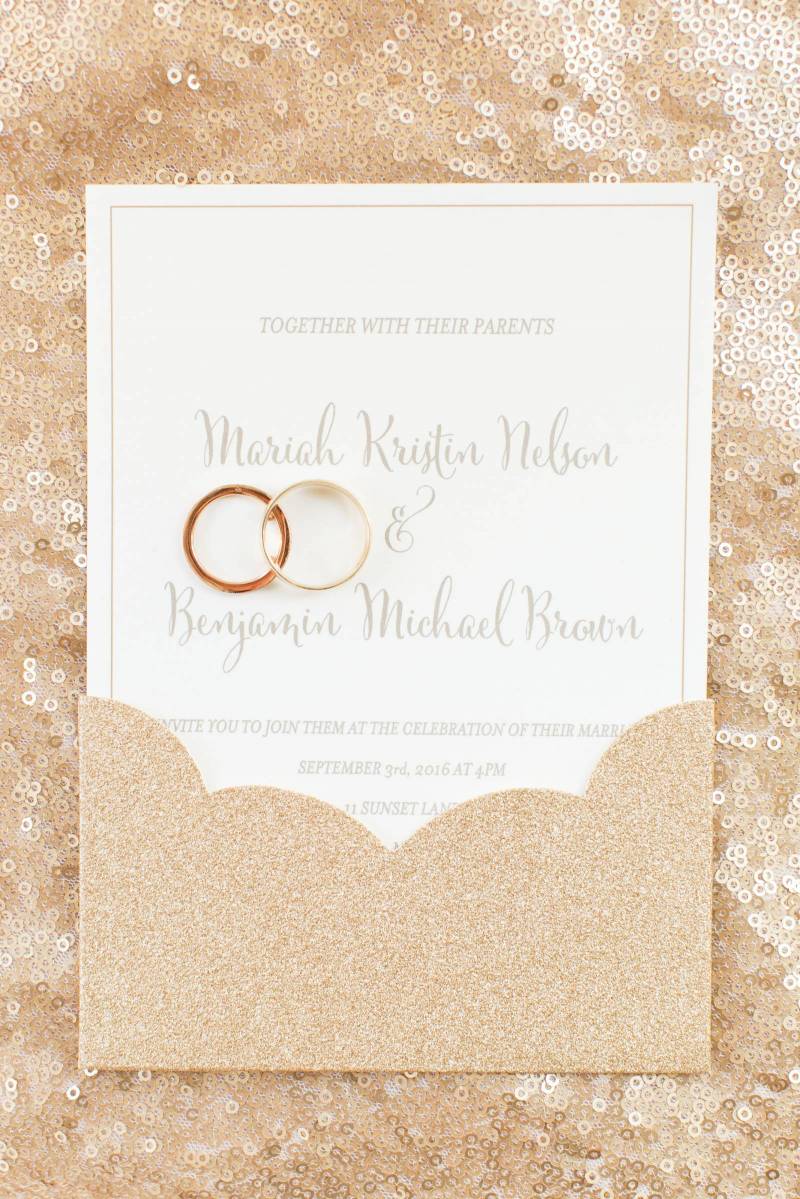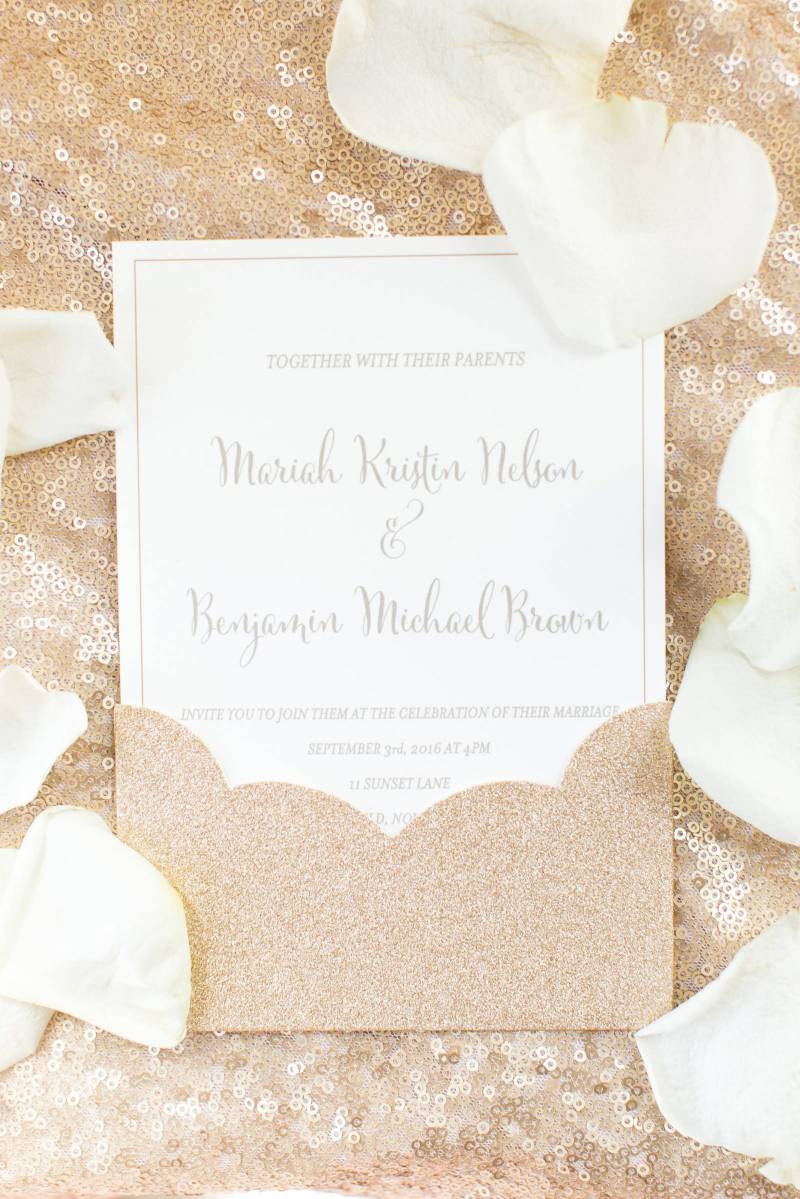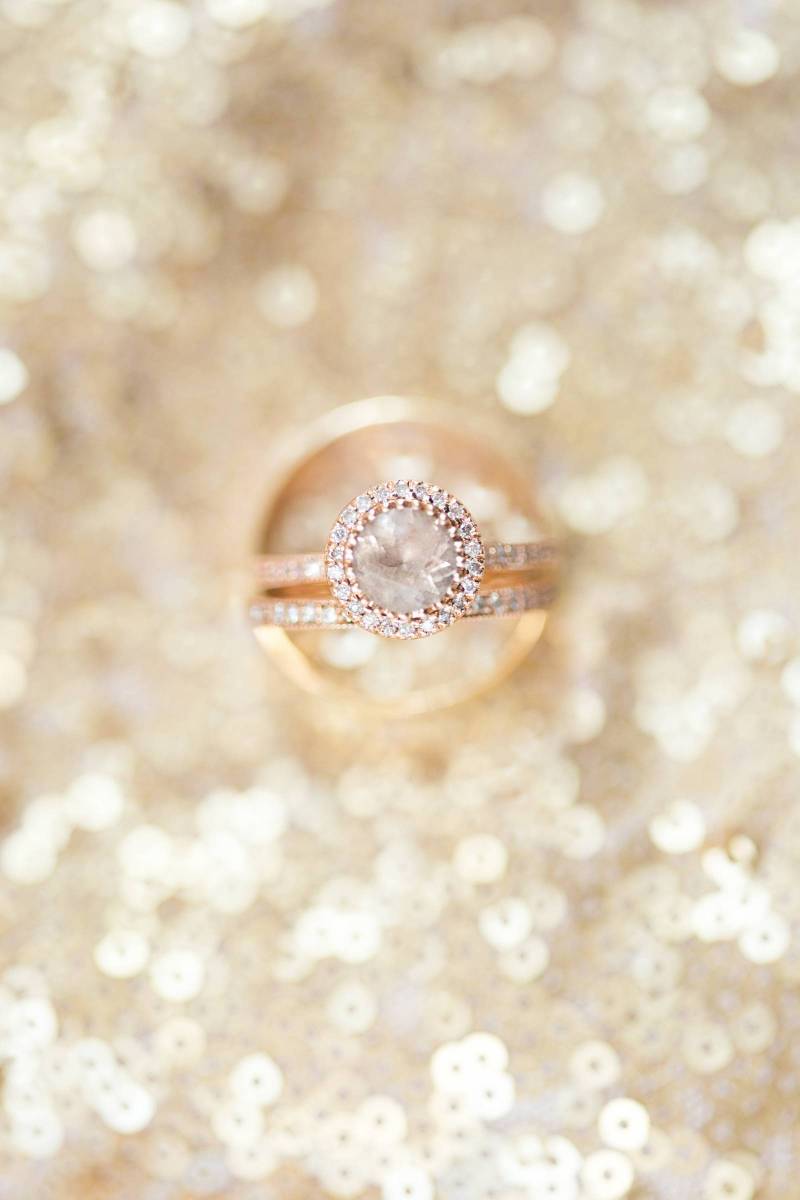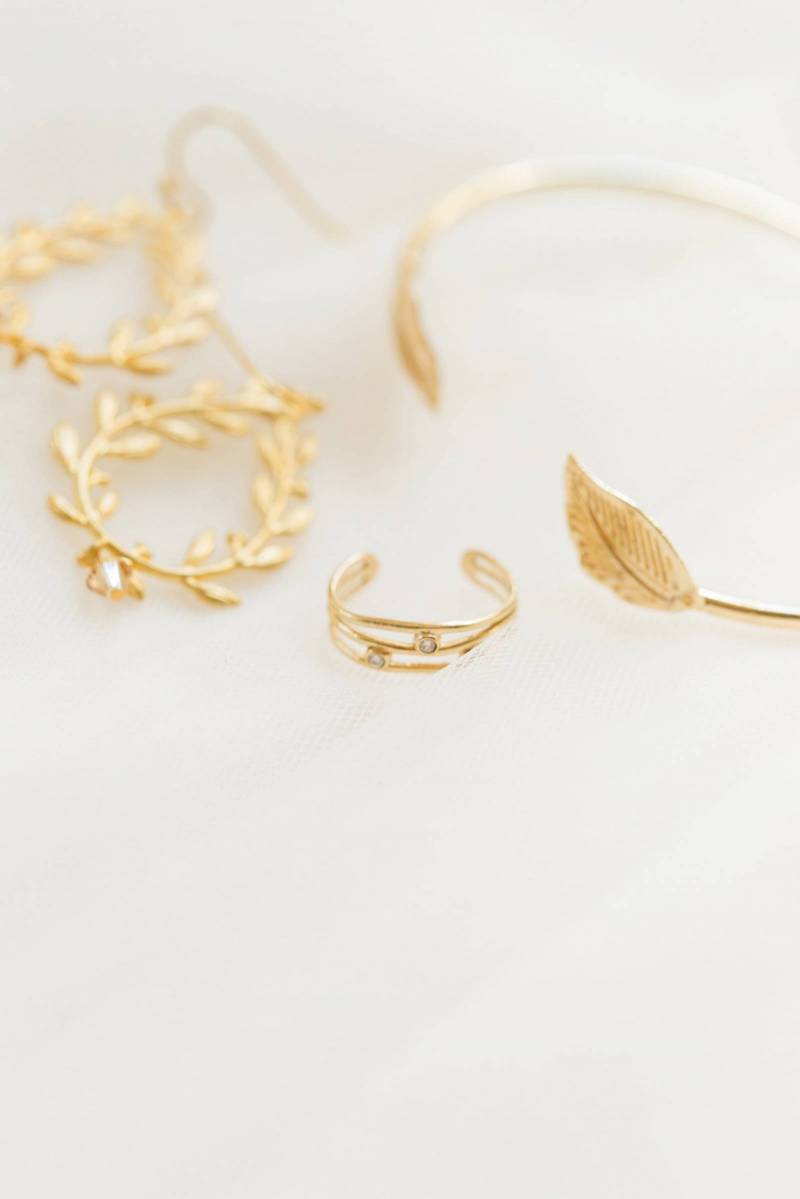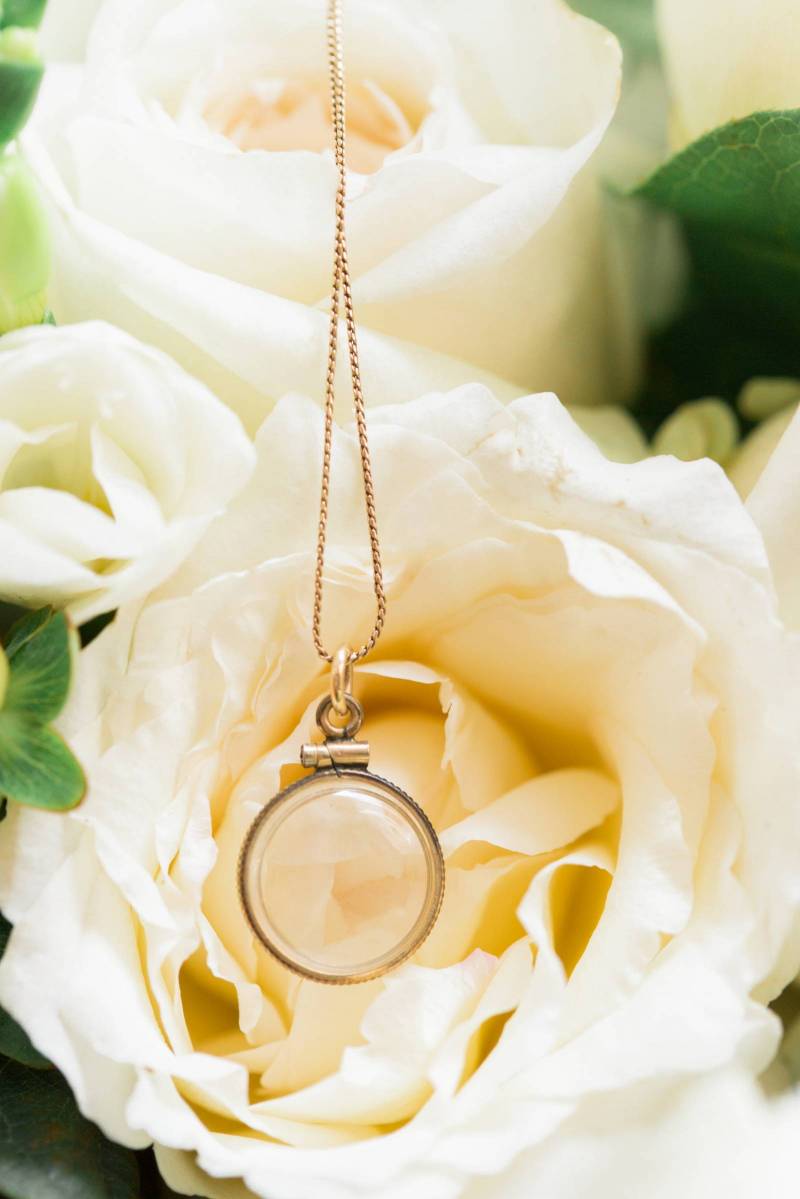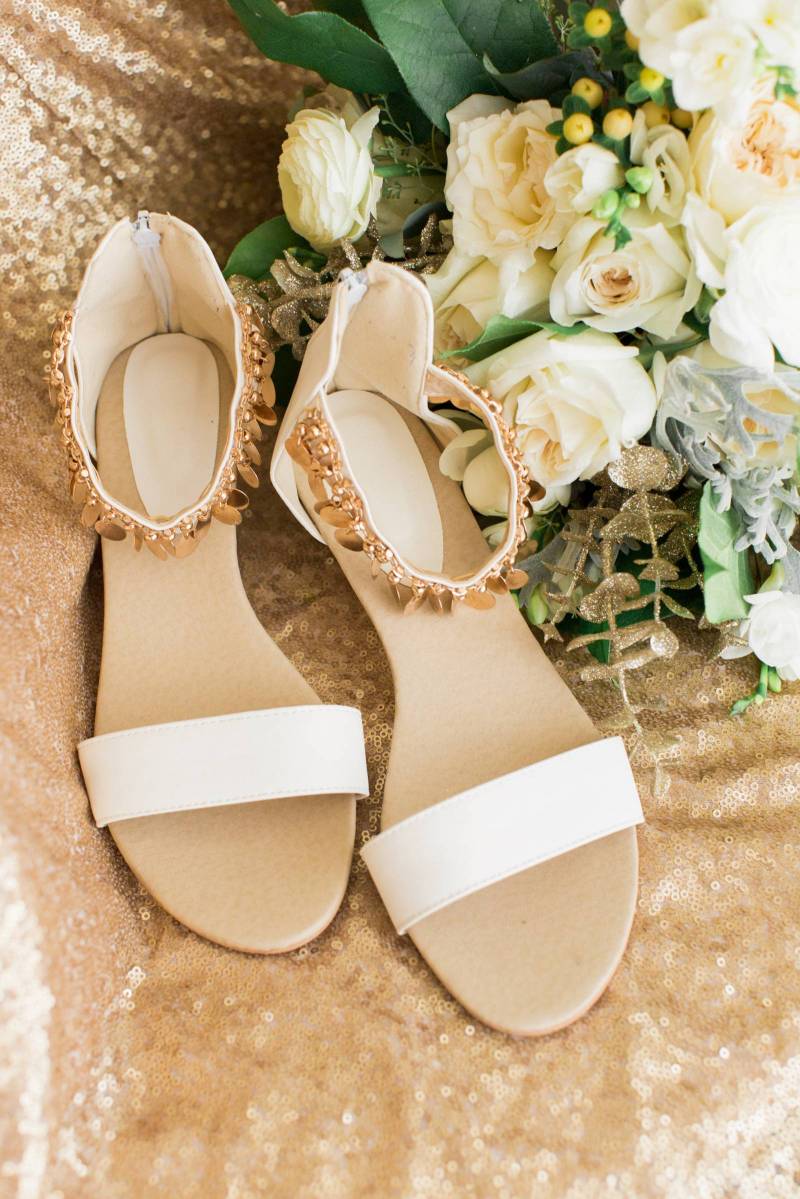 Love Story
Ben and I first met at my brother and sister-in-laws ugly Christmas sweater party. Ben races cars with my brother so they knew each other through that. A few months earlier, Ben and I had "exchanged smiles" at one of their races so I had teased my brother that I was going to hit on his friend at his party (no younger brother likes that). I have to give my sister-in-law credit for me actually talking to him however, (and maybe the rum and egg nog) as she tried to make sure the party didn't end up with guys in one room and girls in the other so we could officially meet.
Proposal

Ben proposed on a night out in Halifax. We had gone to Neptune Theatre to a show centered around weddings (Stag and Doe) then went out to supper and back to our hotel room. I had a feeling he might propose that night so I was a little nervous (probably not as much as he was) as we headed back to our room. I am not a fan of romantic gestures or down on one knee proposals and thankfully Ben kept it simple. When we got back to our room he said he had something for me and pulled out the ring from behind his back and asked me to me to marry him. I'm not sure I even said yes, I just remember nodding and hugging him in excitement.
Inspiration
I am not exactly sure what my inspiration was for our décor. I love gold and everything glittery so I knew I wanted that but I also wanted a bohemian look, especially since we were getting married outside. I remember my mom asking me what the theme was because she couldn't figure out what look I was going for so I told her it was "Bohemian Glam." I thought I had made it up in the moment but Google has since informed me it is a thing.
My favorite décor item in our wedding was our big "Mariah & Ben" sign that was behind our head table. I saw something like it as I was scrolling through Facebook one day on a friend from Australia's wedding decorating page. I tried to find something similar for sale but had no such luck so I asked Ben's dad if he could build it, thankfully he could. He did a wonderful job building and staining it then my mom completed the newly forged family effort by painting our names on it and arranging the flowers. It looked exactly how I imagined it and I loved it even more because it was made by both of our families. We were so fortunate to have so much help from our families in preparing for our wedding, it was wonderful to have everyone come together for us.
Favourite Moment
My favorite moment was probably dancing the night away. I feel like I should be saying something about the ceremony but I don't think any moment where I have 180 sets of eyes on me can be my favorite. I have always said I wanted to dance all night at my wedding and always felt bad for brides that ended up talking to guests more than dancing. I know talking to guests is proper etiquette but I didn't want it to take over the night. I probably did not do as much of that as I should have but I certainly danced as much as I have always wanted to. I had such an amazing night!
Advice
My best advice for brides is probably to make sure to have just enough Champagne around to keep you calm but not too much that you're stumbling around. I was quite stressed in the days leading up to the wedding but when the day arrived I was much calmer than expected, I think I owe the mimosas credit for that. I am not one who enjoys the limelight so the Champagne certainly helped. Also don't sweat the small stuff. I really thought I would be upset if all my décor ideas were not used but when the day arrived and some things sat in the garage never to be seen I was not bothered at all. I will say however don't waste money on helium balloons if you are getting married outside - even with weights they will blow away or pop! Although I think all the kids had fun with the big gold LOVE balloons while they lasted so it wasn't a complete waste.