There are so many unique ways to celebrate a bridal shower and a way that is becoming increasingly popular is to give it a certain style! We're in love with this intimate boho-inspired bridal shower, complete with a peacock chair, macrame wall hanging, delicious bites, custom flowers and a gorgeous bride-to-be!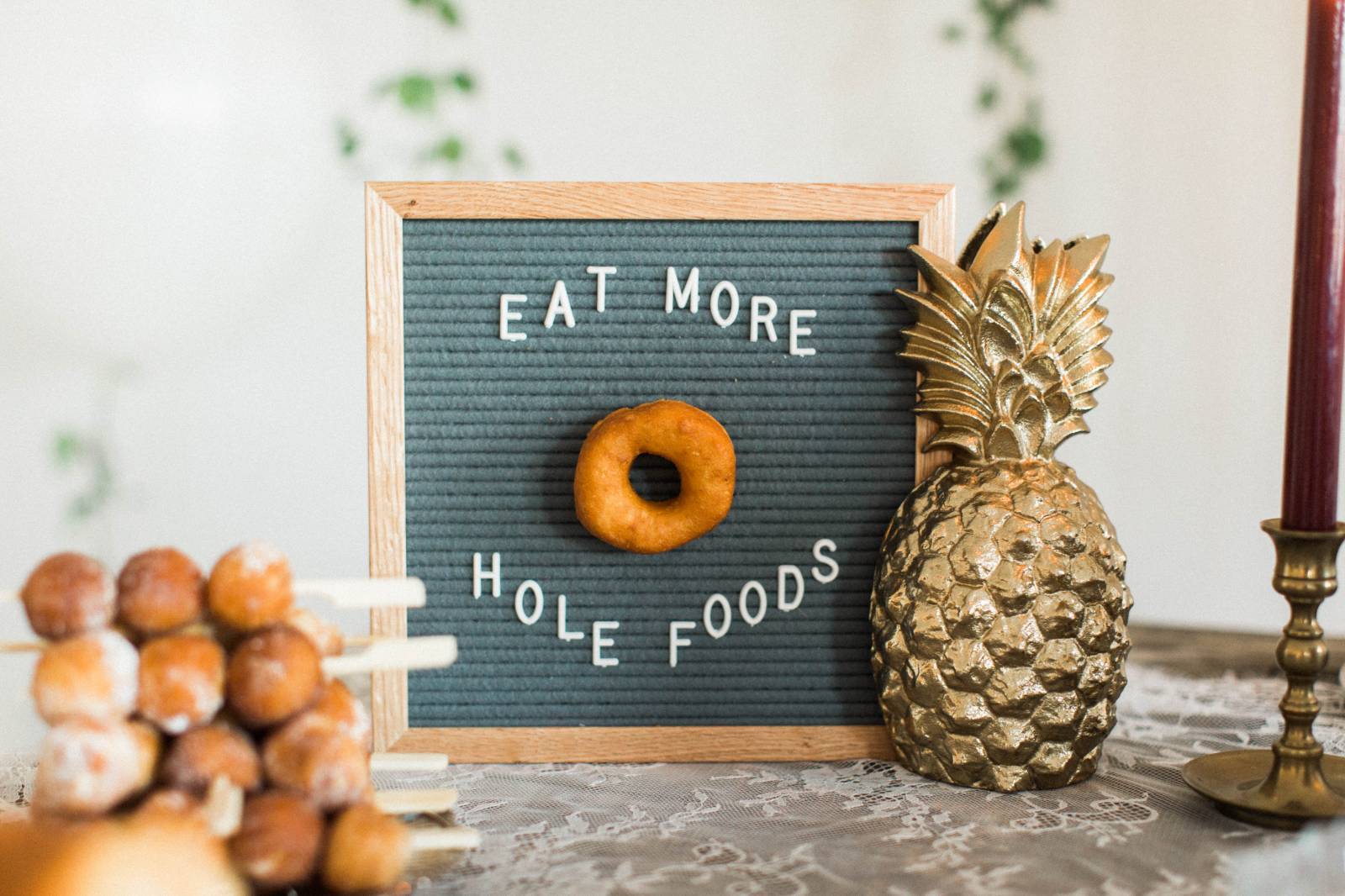 From the Photographer, Brittany of Hind Hart Studios:
This boho-inspired bridal shower seriously so much fun to plan for Amy, and way more work than we had anticipated (isn't that always the way?) but I think the hard work is always worth it in the end. Especially when it's really about making someone feel loved and cherished. Although I'm not sure my mother in law was thrilled when the string lights we hung with command hooks, literally let go like five times and light bulbs smashed all over her house. However, Amy knows what she likes! She is a woman of style and detail, so it was important to us that we throw her a party that was reflective of that, even if it meant picking up glass and trying again. She also LOVES surprises, so we tried to come up with every idea possible to surprise her. From kicking her out of the house all weekend to her future mother-in-law jumping on a plane to be here for this get together, I think it was a success!

Side story: This gorgeous (or as some would say ugly) vintage peacock chair was something Amy and I both had our eye on. We were even going to drive to Halifax just to rent one because I knew how much Amy would love it (mostly because she had been sending me pictures of chairs like this on Kijiji and it was a hot topic getting our hands on one). Of course, Amy found one on Kijiji in Sydney for a fraction of the price other people were asking, and we were on a mission! Amy was freaking out because the person selling the chair didn't have a phone number only an email and we didn't want to let it go to anyone else. While Amy was persistent and not even home yet (she lives in Ottawa) we (Myself, Sandra and Ashley) got to it before she did. I was set on telling Amy that "Sorry, but we couldn't get the chair! The guy sold it to someone else!"... Just so we could then surprise her! Sandra said she didn't have the heart to do that so I caved and sent her a pic of me in the chair.

I am beyond excited for my beautiful sister-in-law as she enters this next chapter in her life. It's crazy to think that in one short month she will become Mrs. Amy Wilk! Amy - I hope you know how loved you are and I can't wait to celebrate even MORE with you come December.
VENDORS

Flowers: Trinity's Florals
Catering: Elementi Catering
Rentals: Beechwood & Birch
Flatware | Plates | Napkins: IKEA
Stationery: Brittany MacLeod
Cakes: Ashley Graham
Macrame Wall Hangings: Amazon