Fallon and Braydon are seriously the sweetest couple and their love for one another is evident in their engagement photos, captured by Brittany of Hind Hart Studios. Their casual and romantic engagement shoot took place in some of their favourite places in Halifax - Halifax Central Library, Lion & Bright and on the Halifax waterfront!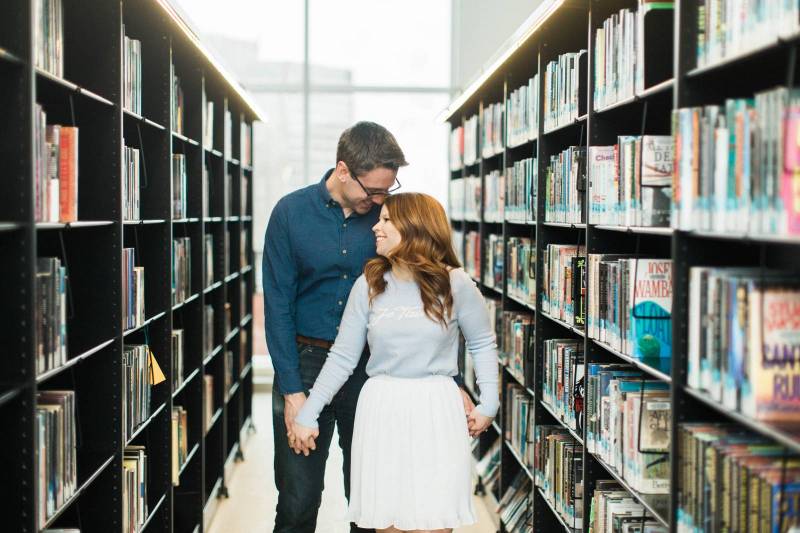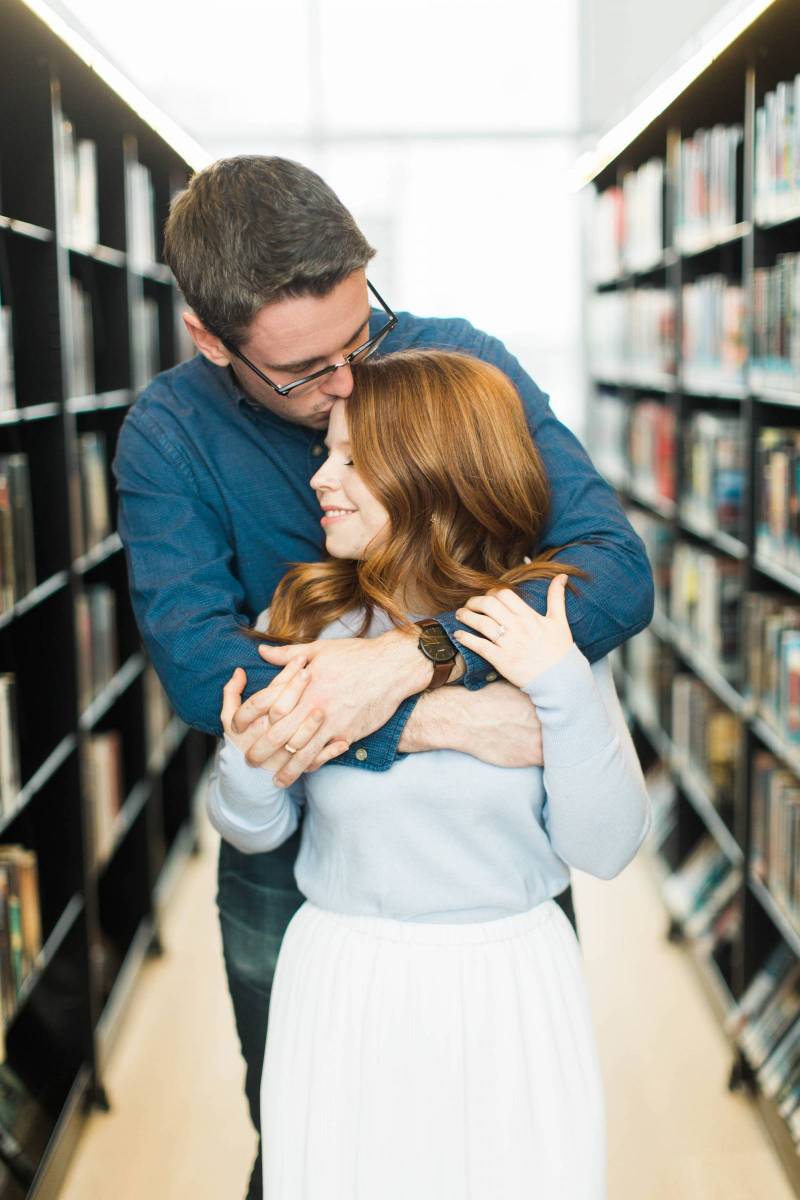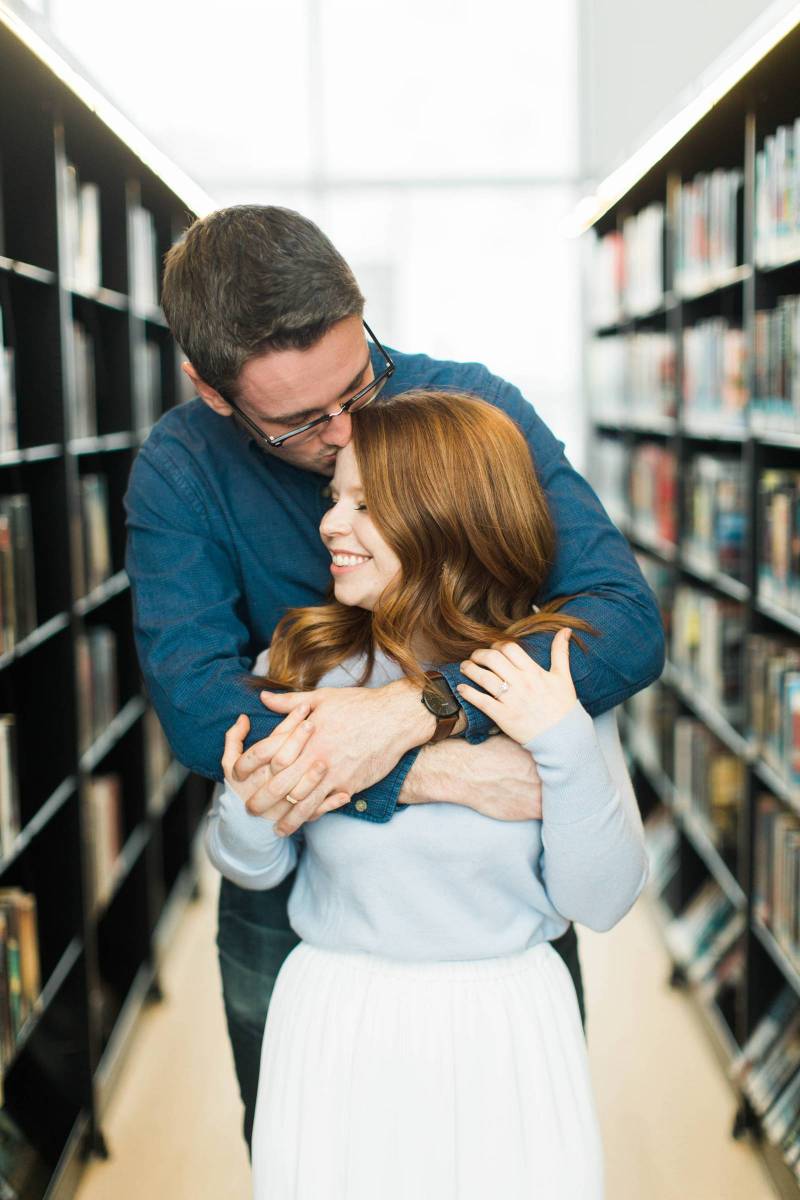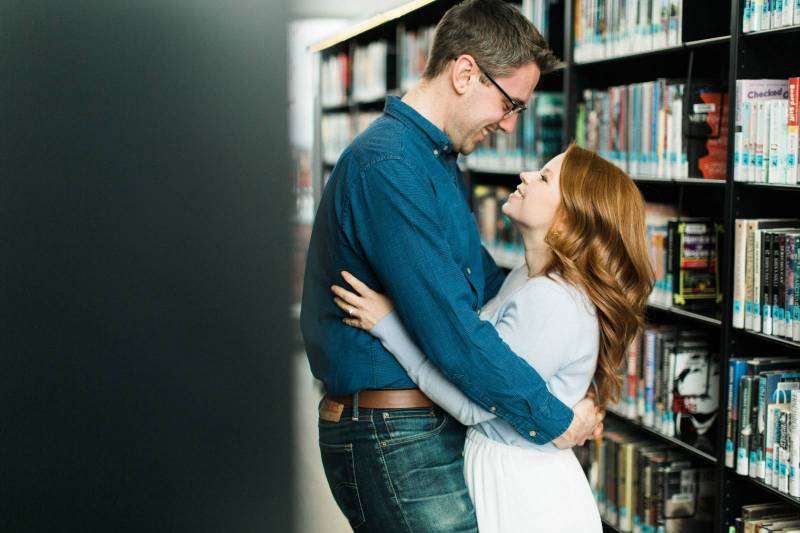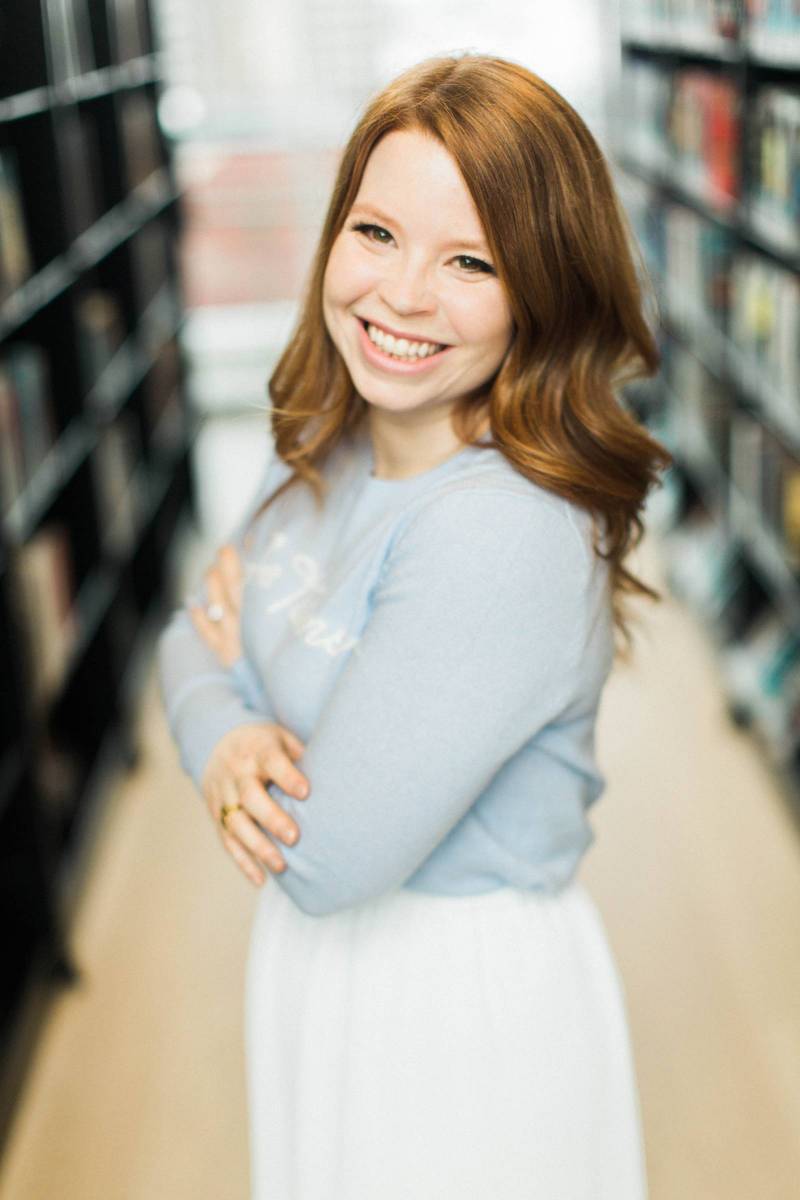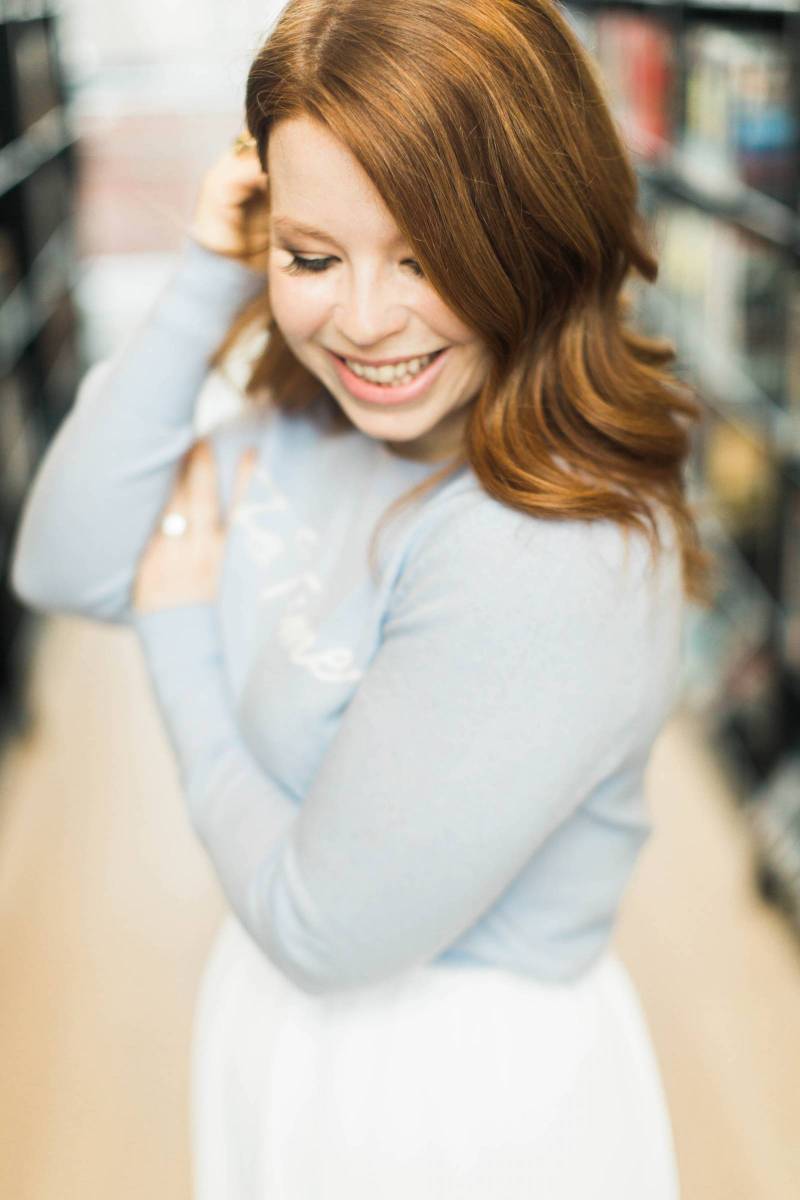 From the Bride:
Braydon and I met at a part-time job where we were both working during university. I kind of applied on a whim because it was walking distance from school and my apartment. We worked together for a year, but didn't start dating until well over a year later when I was no longer working there. The rest is history!
Last June we planned a two week vacation to Europe. I had always dreamed of going to Paris and was so excited to check it off my bucket list. We spent the first few days of the trip in Amsterdam before heading to Paris. When we arrived I wanted to get a glimpse of the Eiffel Tower right away and was kind of in awe of it. Next on my list was to get some macarons and go exploring. Braydon suggested we go to Parc Monceau because he had seen pictures and said I would love how quaint and pretty it was. We walked around for a bit and then sat down to eat our macarons when Braydon launched into a story how Monnait came to Parc Monceau to paint because he was inspired by the flowers. The next thing I knew he was on his knee and the rest is a bit of a blur! It was so sweet and surprisingly private! To celebrate we grabbed a bottle of champagne and headed to the Eiffel Tower in the evening to see it lit up - it was beautiful!
Editors Note:
I am so honoured to feature Fallon and Braydon's love story. Fallon and I have been friends for just over 7 years and she is honestly one of the sweetest, most genuine and kind people I know. Braydon is an amazing guy who is funny, smart and such a good conversationalist. These two are a match made in heaven! The happy couple will be tying the not this coming weekend at the Keltic Lodge in beautiful Cape Breton, and I can't wait to watch them say their 'I do's!'