This sweet couple was all smiles during their engagement session at Point Pleasant Park in Halifax, Nova Scotia. Morgan and Jessica even included their cute pup in their photos!
Photos: Dave and Pring Photography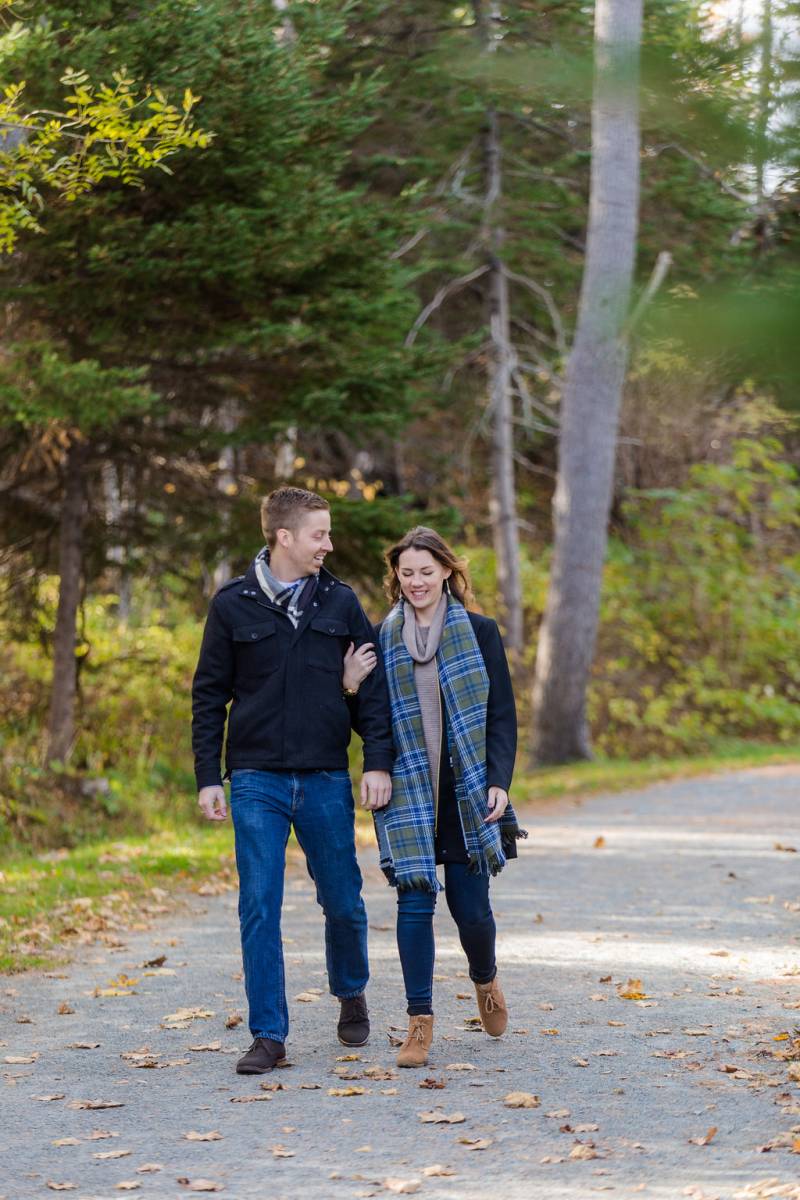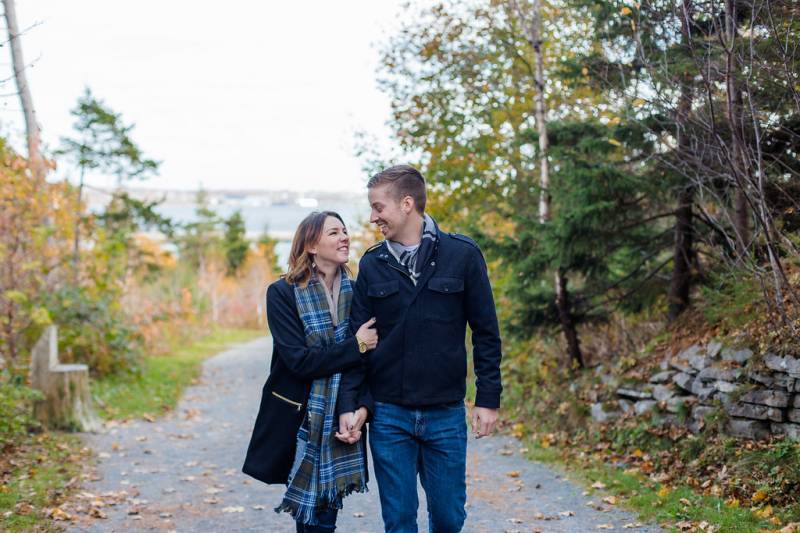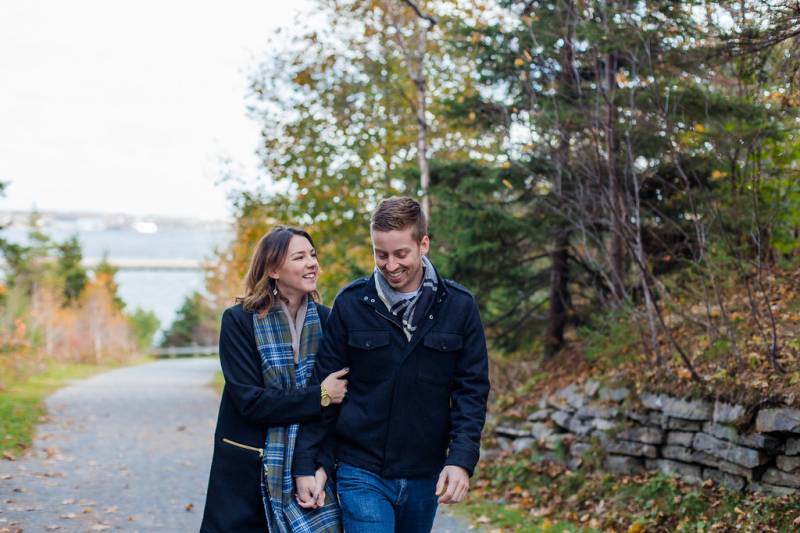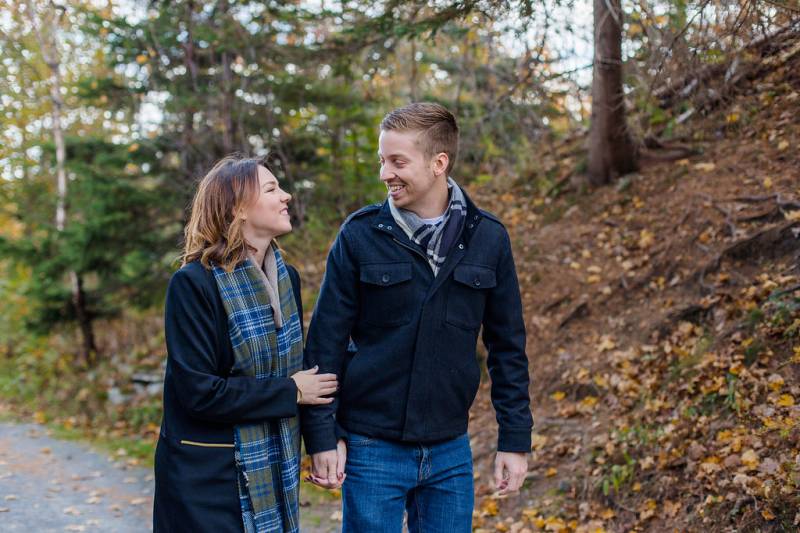 Love Story
From Morgan:
I will let Jess give her own description, but from my view, we met in university at St. Mary's University in Halifax through a mutual friend during our first week of our first year. I proposed on the beach in Florida while we were on vacation just before we went out to dinner to celebrate in St. Petersburg.
From Jessica:
Morgan's got it! So we met during frosh week at SMU. I was walking outside on campus with a friend of mine after a night of frosh fun, and she saw Morgan and yelled "I know you!" from across campus. The next day, Morgan was the only person I recognized in our Intro to Literature class, so I decided to see if he wouldn't mind me sitting beside him. We've known each other since 2006, but re-connected a few years after graduating and had our first date at Obladee!