This ethereal bridal boudoir styled shoot, captured by Sherri Poirier of Pear Tree Photography, is romantic, sensual, and feminine. It exudes confidence, beauty and a timeless elegance that is evident in every photo. The delicate nature and soft hues of the lace on each piece of lingerie perfectly compliments Brandi, the model.
When you think of bridal boudoir, you automatically assume it should be captured inside. We love that Sherri chose to capture this shoot outside next to the calm of the water and in the soft sand.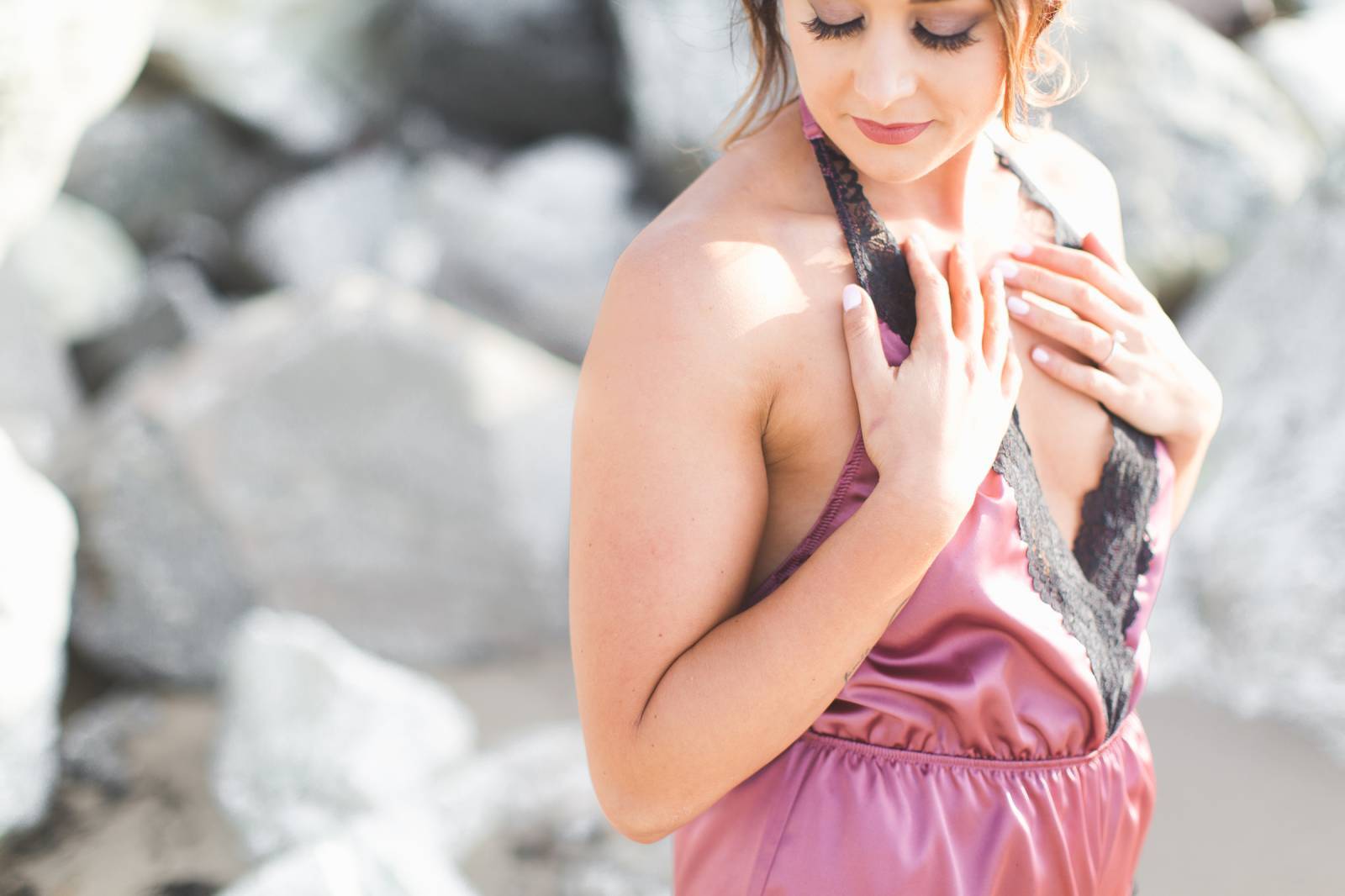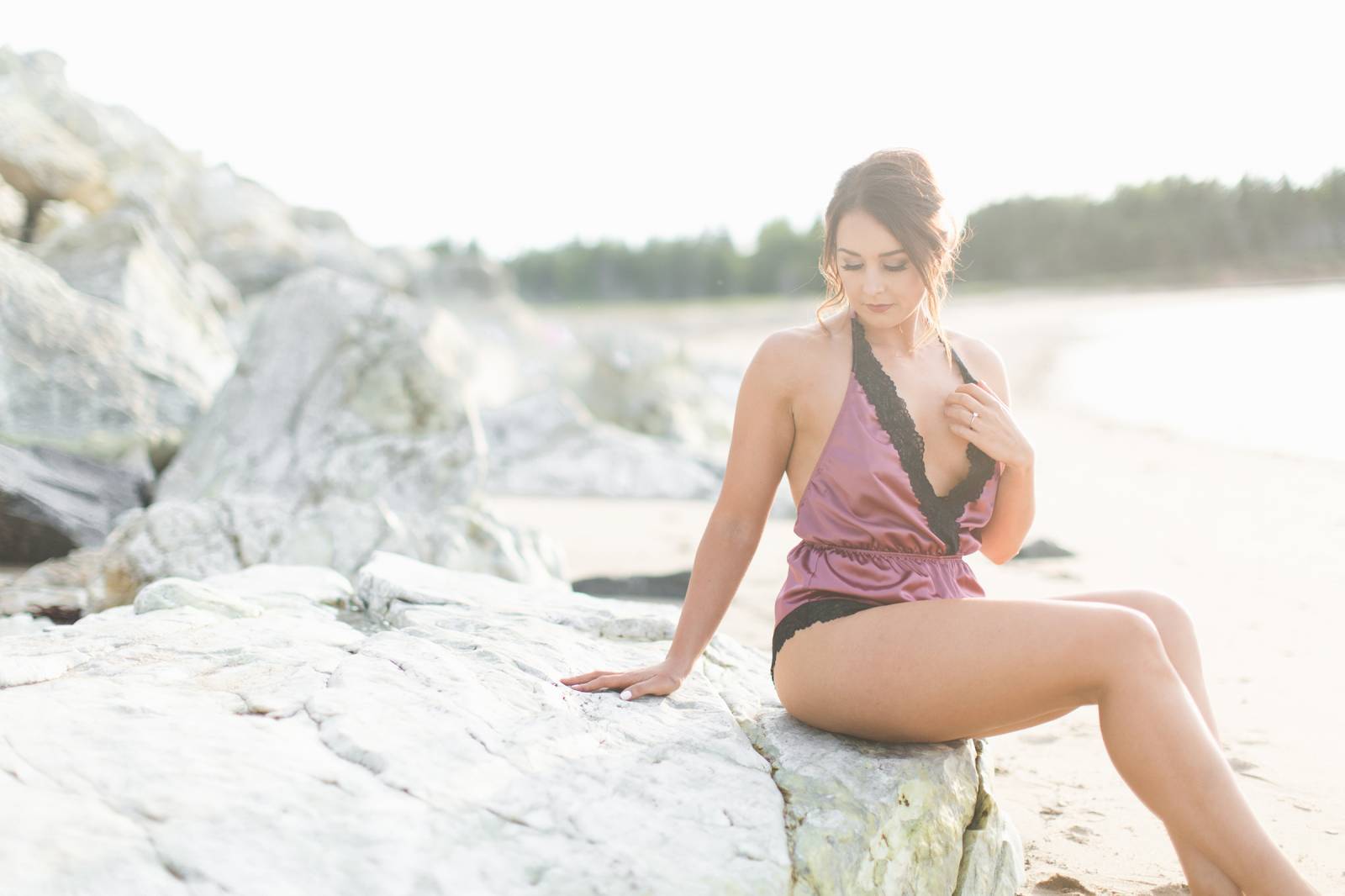 Inspiration
"This session holds three of my three favorite things - Brides, boudoir and beaches. The perfect blend of beauty. When photographing boudoir photography, my vision is always more of a soft and romantic feel. A timeless elegance that radiates confidence, sexuality and beauty. Since I simply adore shooting outside in natural light, I wanted to move boudoir photography outside of the bedroom. To have a stunning subject who can connect and be amongst the beauty of nature only magnifies her beauty. The glistening sun against her skin, the gentle breeze in her hair - it all just worked so perfectly.

A boudoir shoot is such a beautiful gift to give your partner on the night of your wedding. And lets be honest - it is a bit of a gift to ourselves."
Pear Tree Photography, Sherri Poirier