Dave and Lauren's engagement shoot took place in the Annapolis Valley on a beautiful fall day just as the sun was starting to go down, creating a romantic and intimate moment just for the two of them.
Photos: Dave and Pring Photography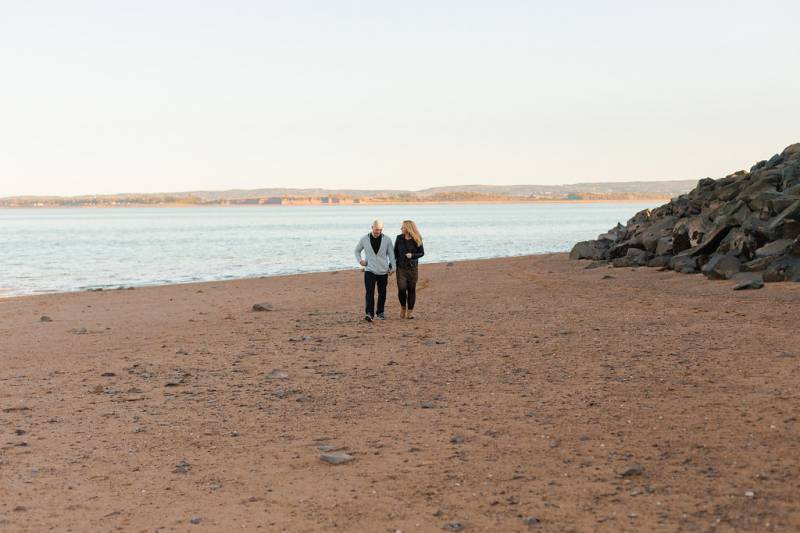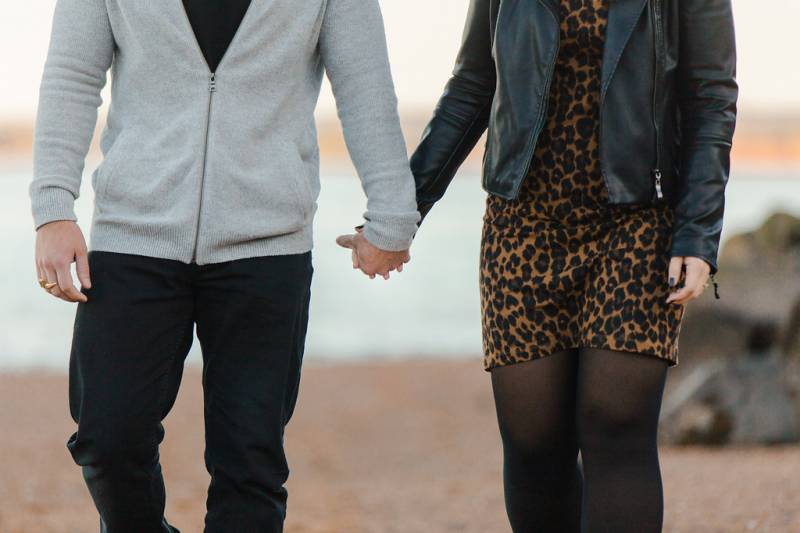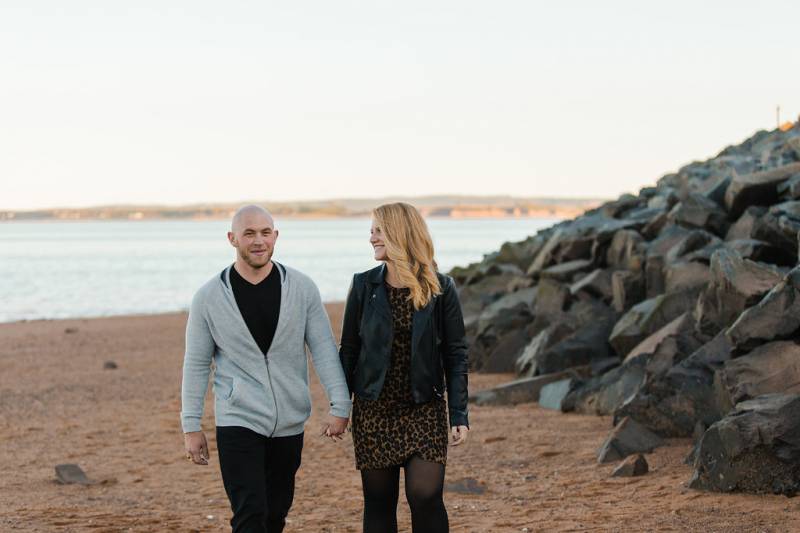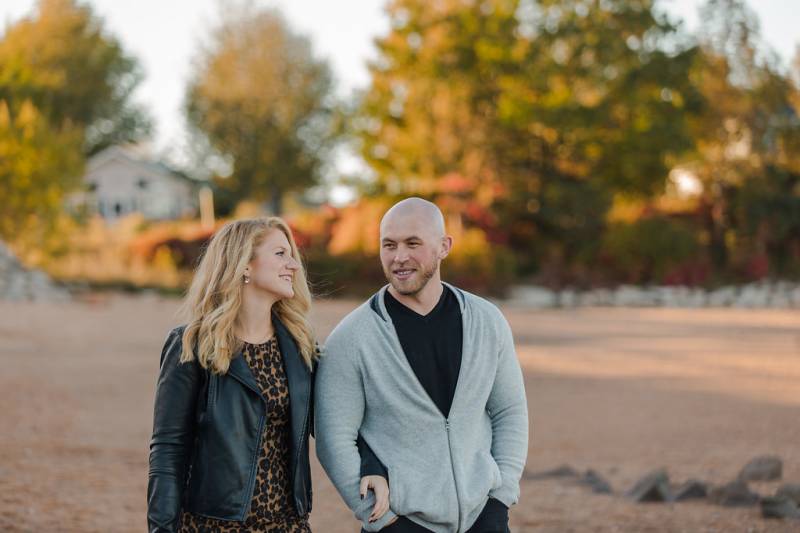 About the Couple
"Dave and I met through a dating app, which still seems really weird to say but it worked out in our favour. We both grew up in Cape Breton, so there was this instant connection and familiarity even though we had never met. I remember a few weeks after we started dating Dave was away on a work trip and he called me before bed just to catch up. I feel like that was the moment when I knew this was going somewhere, because who calls anyone anymore? He still calls me every night if he is away just to check in.
Dave proposed this past July after what can only be described as a disaster of a week. In hindsight, it all made sense because he was nervous and didn't want to be suspicious. Dave had been away for work and arrived home on a Friday but immediately went golfing with friends and didn't get home until late. He then made golf plans for Saturday and spent the day out with the boys once again and then went to a friends for drinks. Dave also made plans to golf again on Sunday. I was FURIOUS with him because it had been about six days since we had spent more than 20 minutes together. Monday rolled around and I was not in a good mood, but it instantly dissolved after finding out Dave's Grandpa had a stroke. He flew to Ottawa on Tuesday morning and came home on Friday. I had been in Cape Breton while he was away, so when we returned home we both had some running around to do. I got back to the house first and decided I was going to tan in the yard and wait for Dave to get in. He was shocked to see me when he pulled in and made up an excuse as to why we had to go inside to spend time together but leaves me in the living room with his phone to read an email for him. Meanwhile, Dave is running around the house trying to get the basement organized with flowers, prosecco and the ring. He leads me into the basement and I can feel his hands shaking and I started to get a clue of what was going to happen. Dave can barely get any words out, but from what I can remember it was very sweet and emotional, and pulls out a beautiful sapphire ring. I immediately said 'yes' without any hesitation. It was the perfect moment with just the two of us (and our two cats).
Dave and I make each other better people. I make sure Dave is a little more thoughtful and remind him to appreciate the little things, while Dave is always there to carry the burden when I am feeling overwhelmed and reminds me that it's okay to leave the plans behind sometimes. In some ways we are exactly alike and others we are yin and yang, but more often than not we balance each other out perfectly. I'd marry him tomorrow if he would let me, but I guess August 25th will be here before you know it!"