Every now and then I have to stop and pinch myself about the extraordinary region we live in. From rolling hills, to rugged coastlines, to hidden lakes within forests - we have incredible scenic landscapes to choose from for engagements and weddings. Tanya Canam Photography captured Scott and Leigha's winter engagement shoot, and from the photos you can just feel the cold winter elements of the frozen forest and the warming, bright sunset.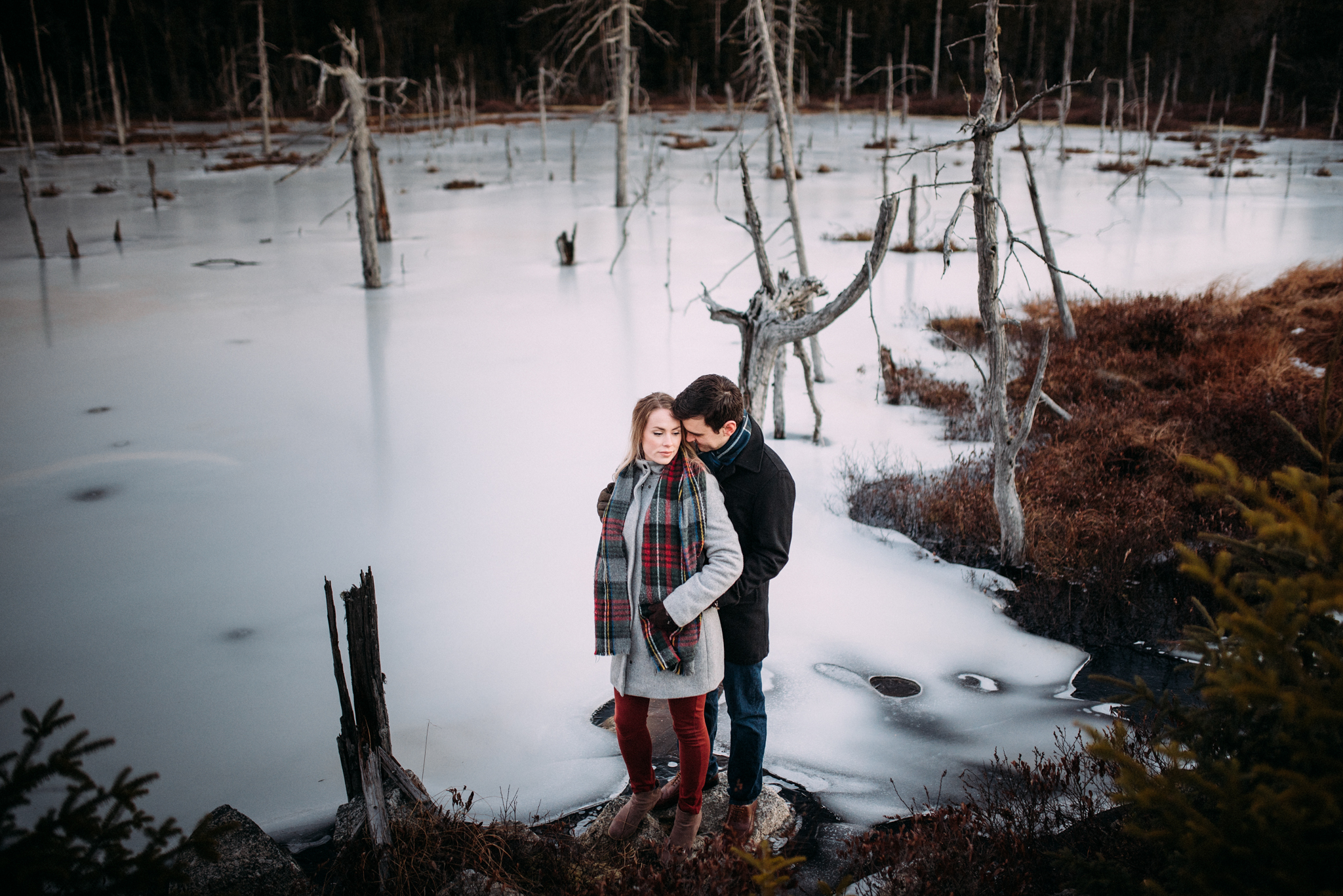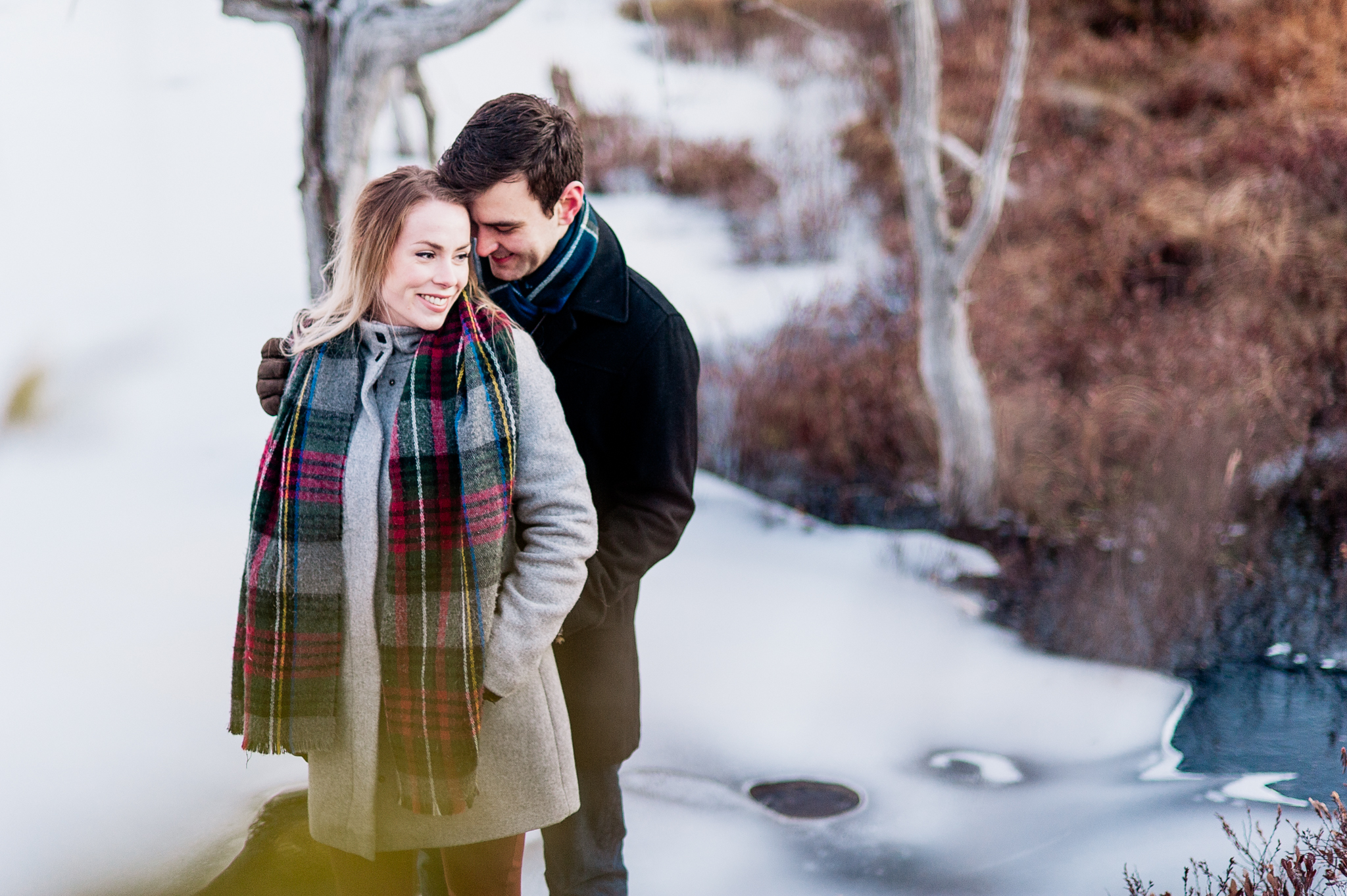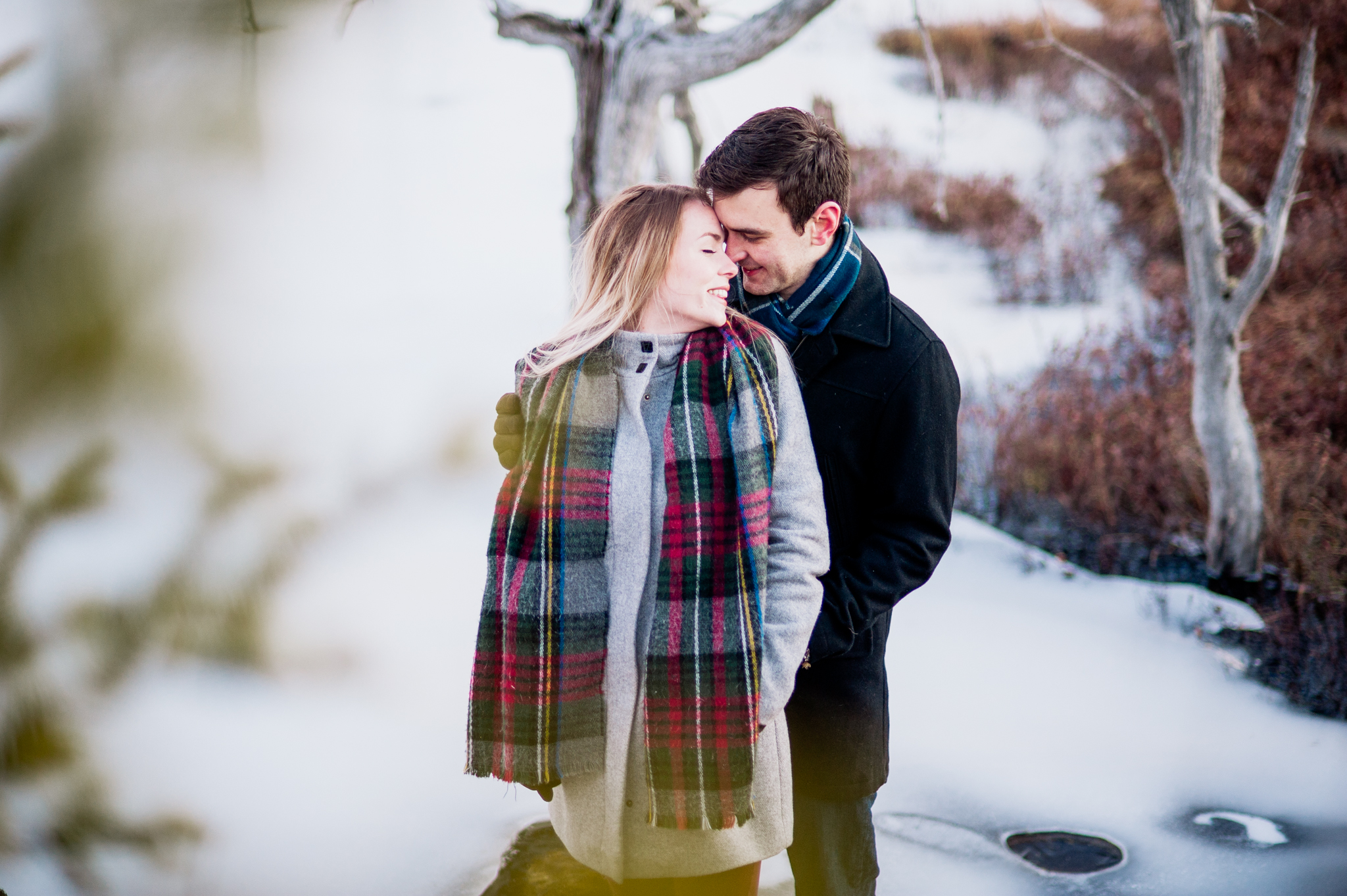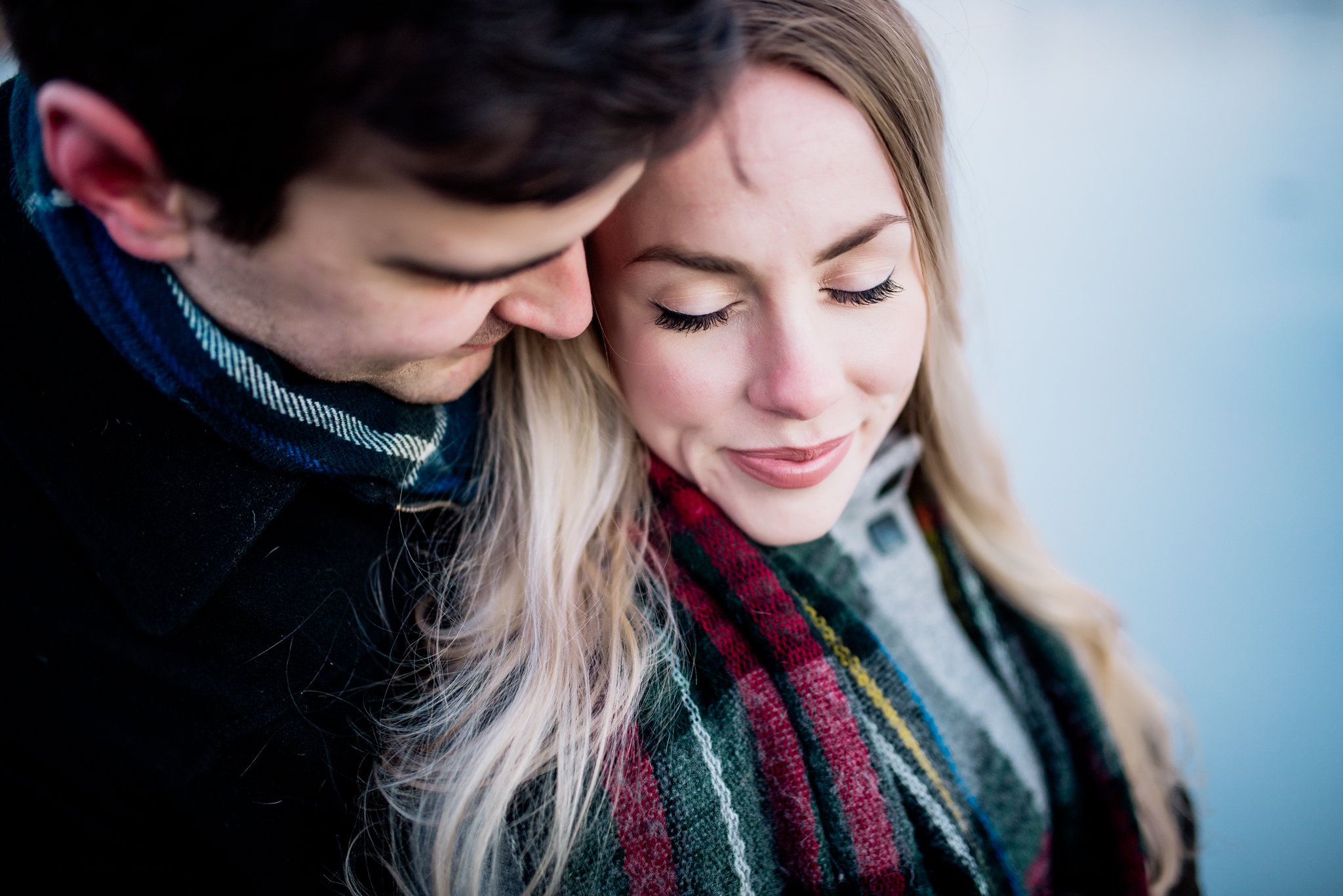 From Tanya Canam Photography:
Every week I drive to Tantallon along highway 103 from Halifax and am just in awe of the beauty of Nova Scotia's roadways. There are several spots along this short stretch I had been longing to photograph with clients and on this occasion we limited it to two spots as it was COLD. I call this the Blue and Gold engagement session because we arrived at our first location before sunrise and it was also fully shaded. The colours in this area are white from the ice, light grey from the wood and dark blue shadows. Then we moved to the second location when the sun had popped up and it was so bright and warm looking with the sunrise light and all of the beautiful neutral coloured backdrop glowing in the sun.
Couples, if you have a spot you see every day on your commute DO NOT hesitate to ask your photographer about it. There are stunning vistas all over Nova Scotia. Take advantage of them!
From the Bride:
The proposal:
Scott and I were high school sweethearts and have been together for over 11 years. We had travelled to Montreal on a trip that had become annual for us over the last several years, and he surprised me one morning with plans to visit Mont Royal where we trekked to the top to see a stunning panoramic view of Montreal city. Scott had set up his camera for a photo of us, which is a habit of his to document all of our adventures, and came back to pose with me. One minute I was waiting for the auto-flash to go off, and the next he was dropping to one knee. Once the initial shock had worn off and I had shed a couple of tears I realized I hadn't answered him, and of course said Yes! It worked out well because in the process he captured an amazing photo of the proposal which means so much to both of us and is something we can keep forever.
Wedding inspiration:
I was born and raised in the Annapolis valley and grew up in an apple orchard, so have always dreamt of my wedding being outside surrounded by blossoms. My cousin, Beverly McClair, owns Tangled Gardens in Grand Pre NS, which has a beautiful wildflower labyrinth, and I knew it would be the perfect backdrop for my dream day. I don't really have a single 'color' persay, but would describe our decor and venue as having a vintage rustic feel. We will be using an assortment of wildflower colors as well as hints of gold.
Personal details:
Scott's family is from Scotland so thistles are the main wildflower that we are using, as it is very important to us to have meaningful elements from both of our families. The thistles will be incorporated throughout the venues decor as well as being used in the wedding party's floral arrangements.
Advice:
My best advice would be to give yourself enough time so you can enjoy your engagement and absorb all of the exciting things that are happening and not have to stress out about deadlines. We will have been engaged for close to two years when we get married, and I'm so glad that we have had enough time to plan and enjoy it at the same time. So far it has been stress-free and we have enjoyed every minute of planning and the moments spent celebrating with each other, family, and our bridal party. After all, it's a day of celebrating your love and happiness that you are planning, so I think it's important to embrace that from beginning to end.
Details:
Wedding date: August 5th, 2017
Wedding location: Grand Pre, N.S.
Venue: Tangled Garden's