Beach engagement shoots are quite common here on Styled in Lace and we love each and every one of them because they showcase the gorgeous coast lines in Atlantic Canada. Kelly and Cole's engagement shoot at Crystal Crescent Beach in Nova Scotia is romantic and intimate and captures the true love they share for one another.

Photos: Chelle Wootten Photography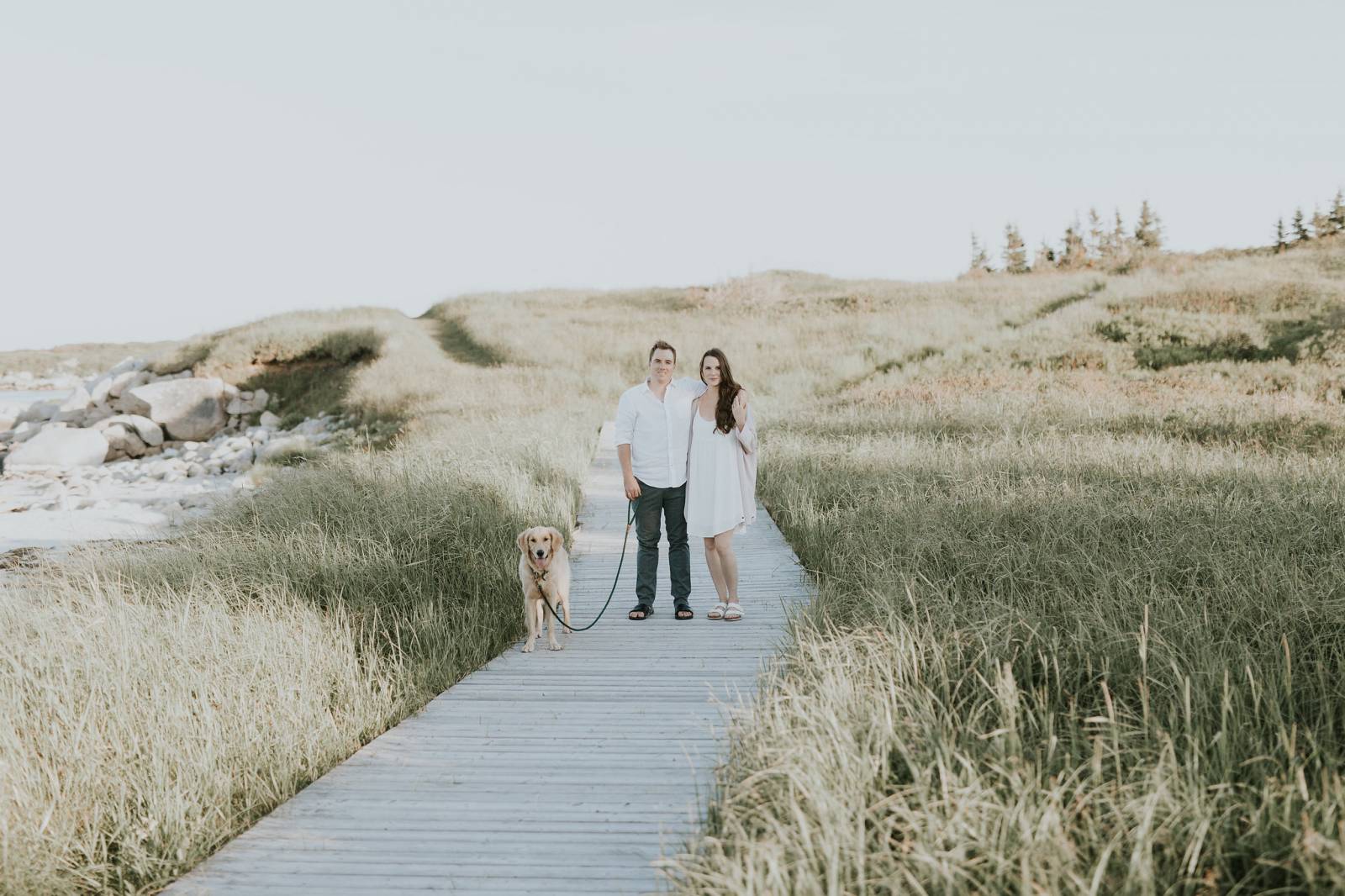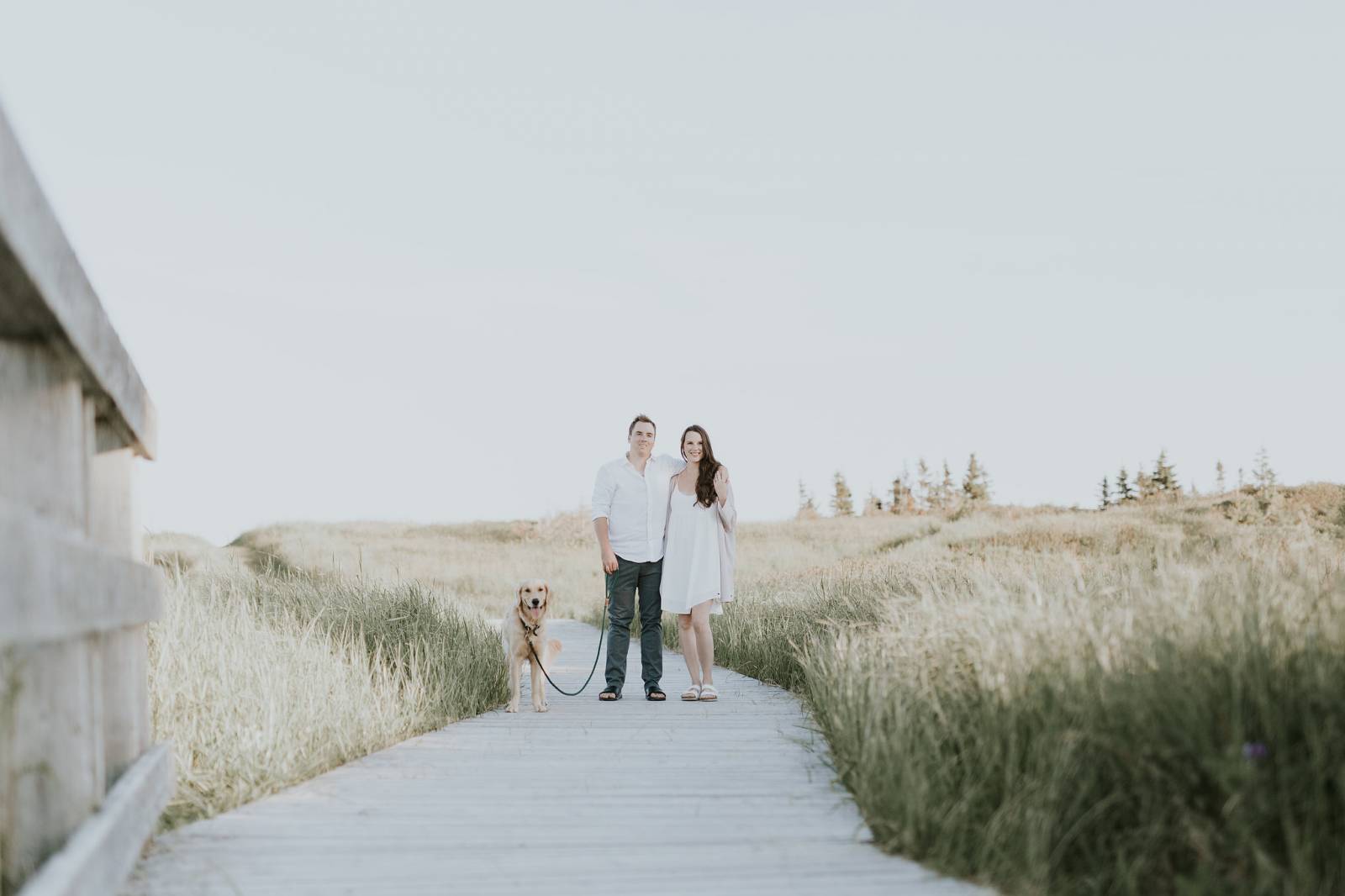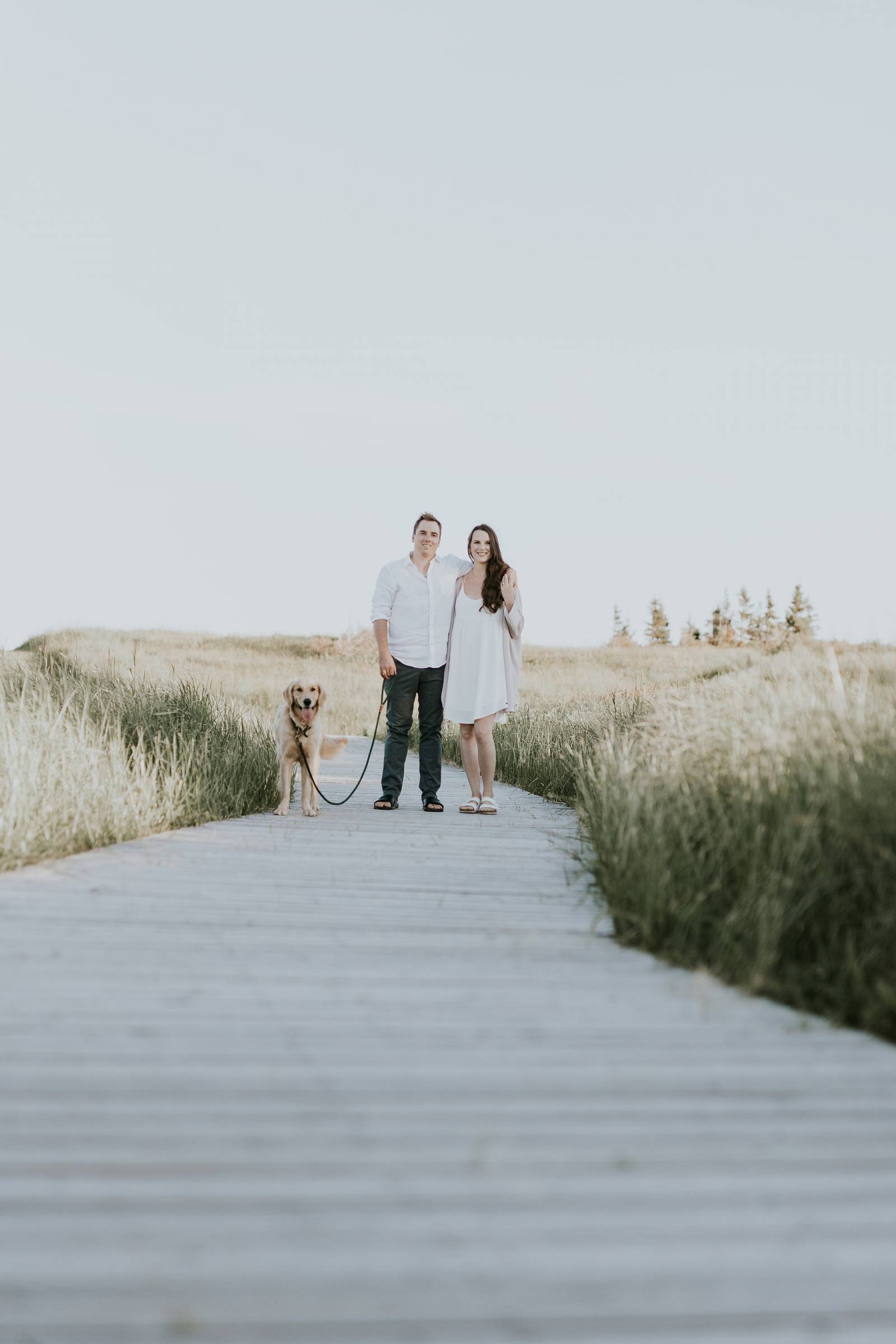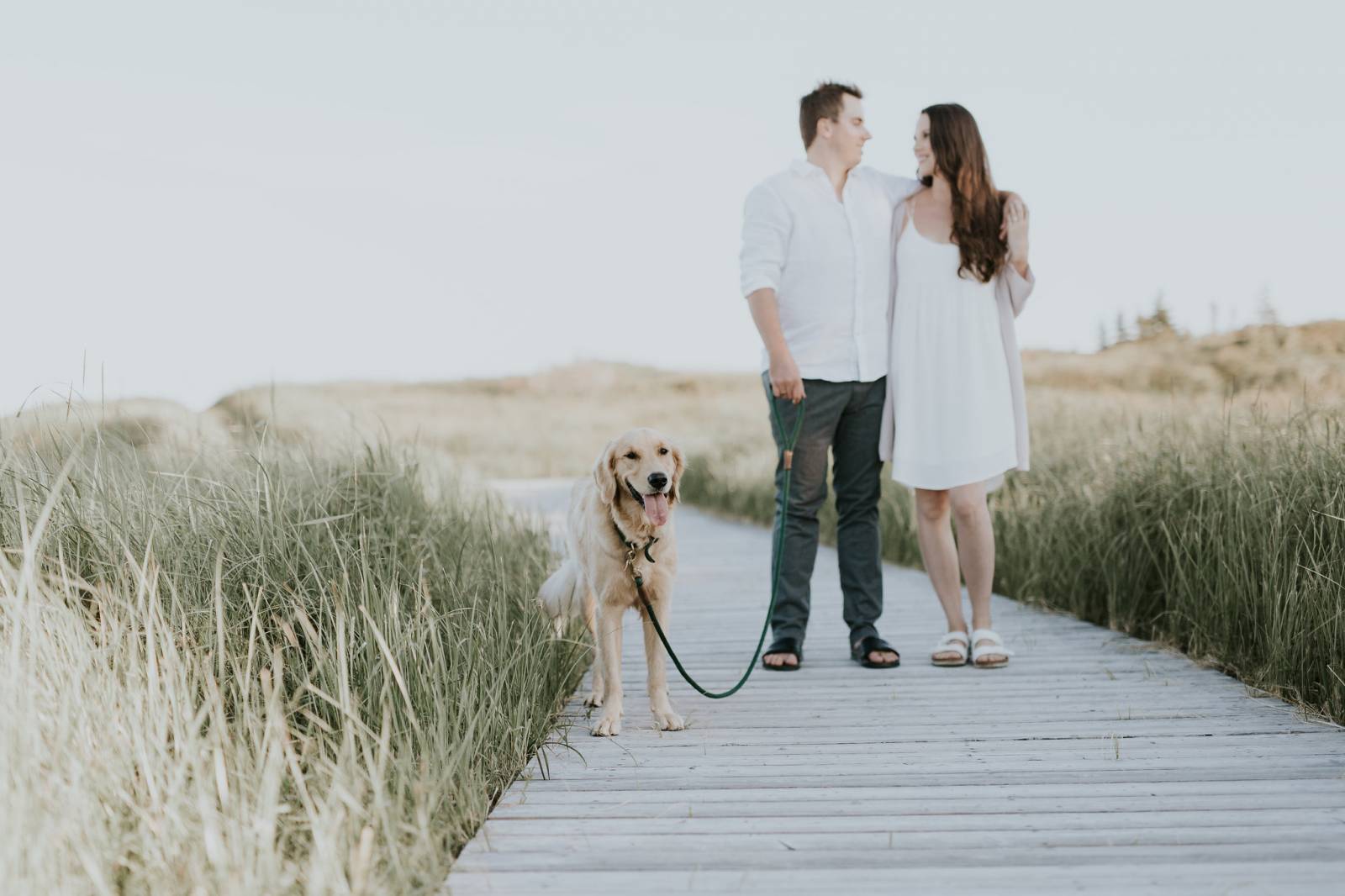 Love Story
"Cole and I met in the spring of 2009 when we were both working at a local gym in Dartmouth, NS. He was the cute new personal trainer and I was the girl who worked the front desk. Seven years and a move across the country later, he proposed on July 10, 2016. It was the weekend of our seven year anniversary and I knew he had plans but he kept it all a surprise. The weekend started with him telling me we were going to pick up our brand new puppy - I had no idea. On the way back from picking up Sadie, our new addition, he told me he'd booked us a room in Whistler for a couple of nights. That Sunday evening before dinner he suggested we go out to get a family photo of the three of us. Once I finally found the perfect spot I asked a passerby to take a photo and when I turned back around he was on one knee. I couldn't have asked for a better proposal. He absolutely nailed it.
Let the planning begin!

I knew I wanted Chelle Wootten to photograph our wedding even before we were engaged. She's phenomenal. On her recommendation we shot our engagement session at Crystal Crescent beach. The water was frigid but it was so worth it!"