Kelsey and Michael travelled from Seattle for a destination elopement at Oceanstone Seaside Resort in Nova Scotia. They got ready for their big day together and had an intimate ceremony on the water followed by photos around Peggy's Cove and a private dinner for two on the beach, captured by Caitlyn Colford Photography.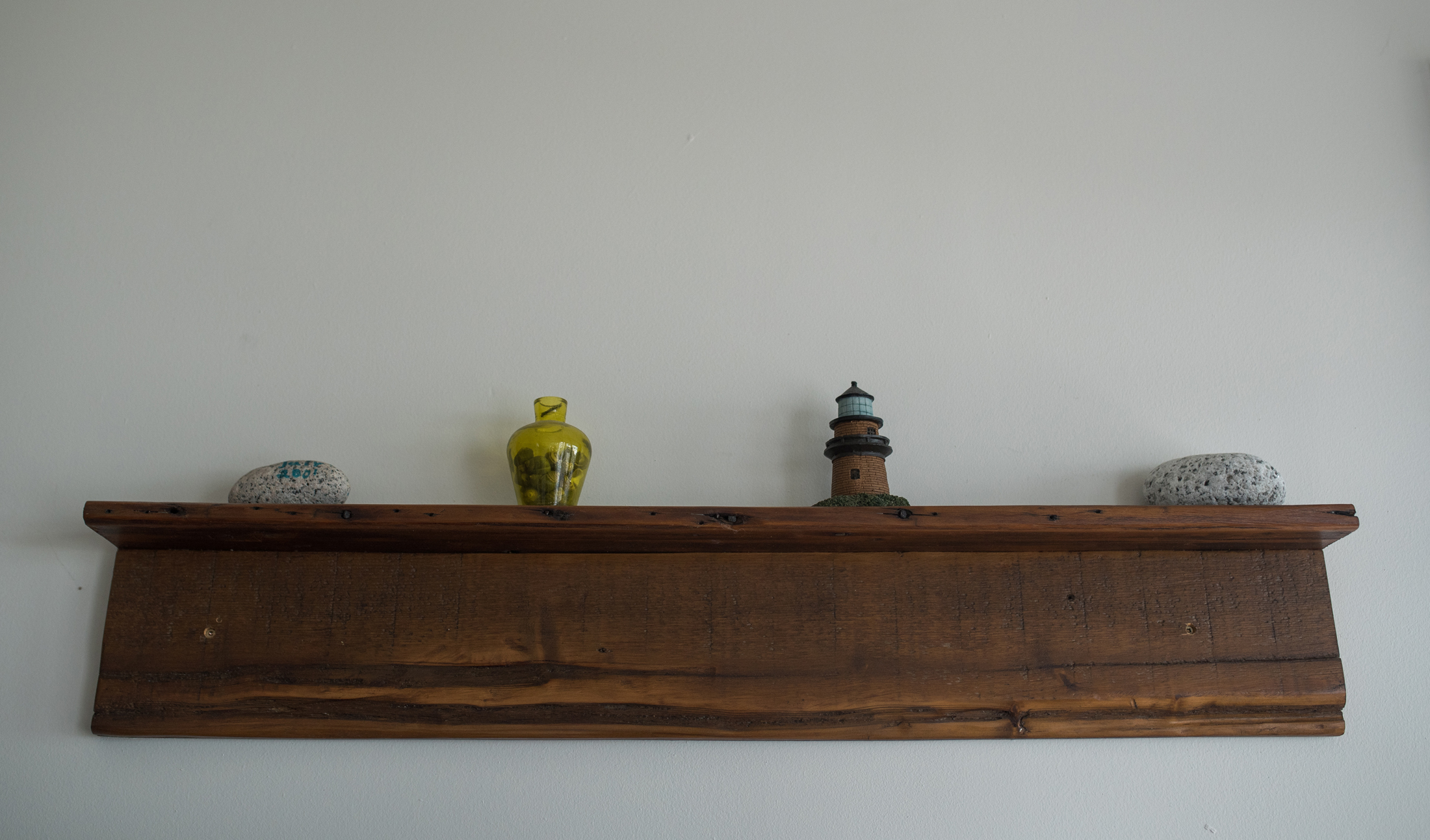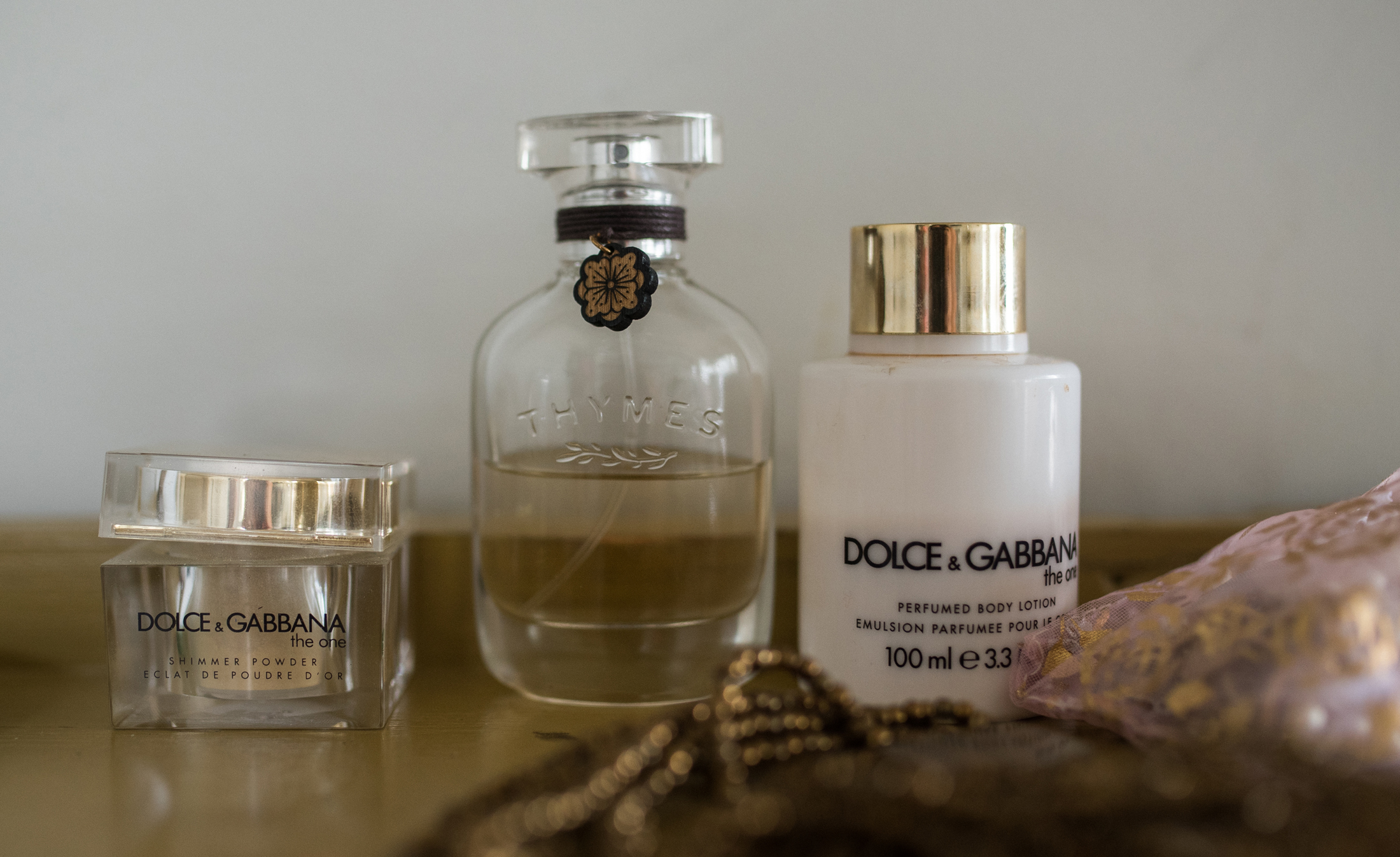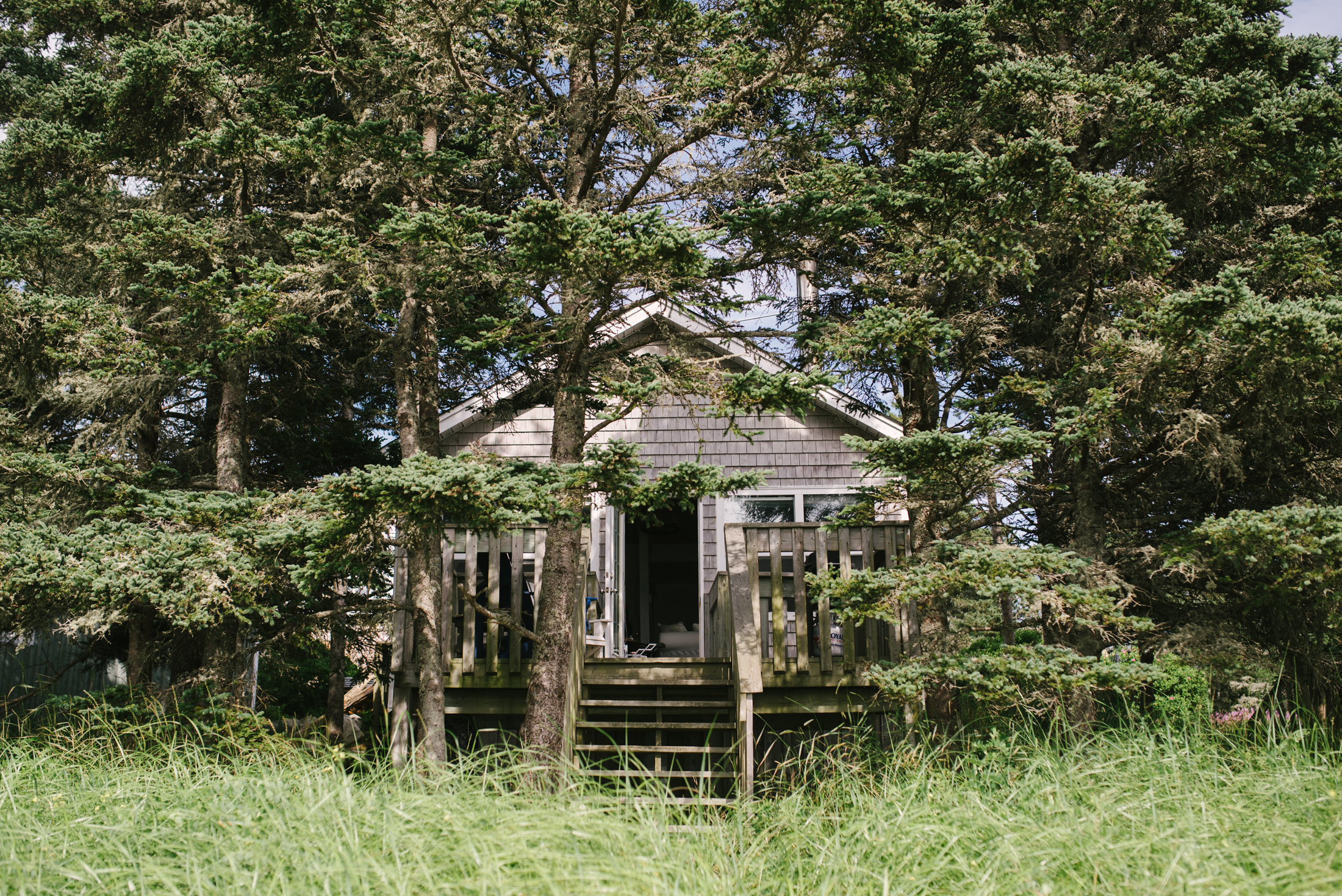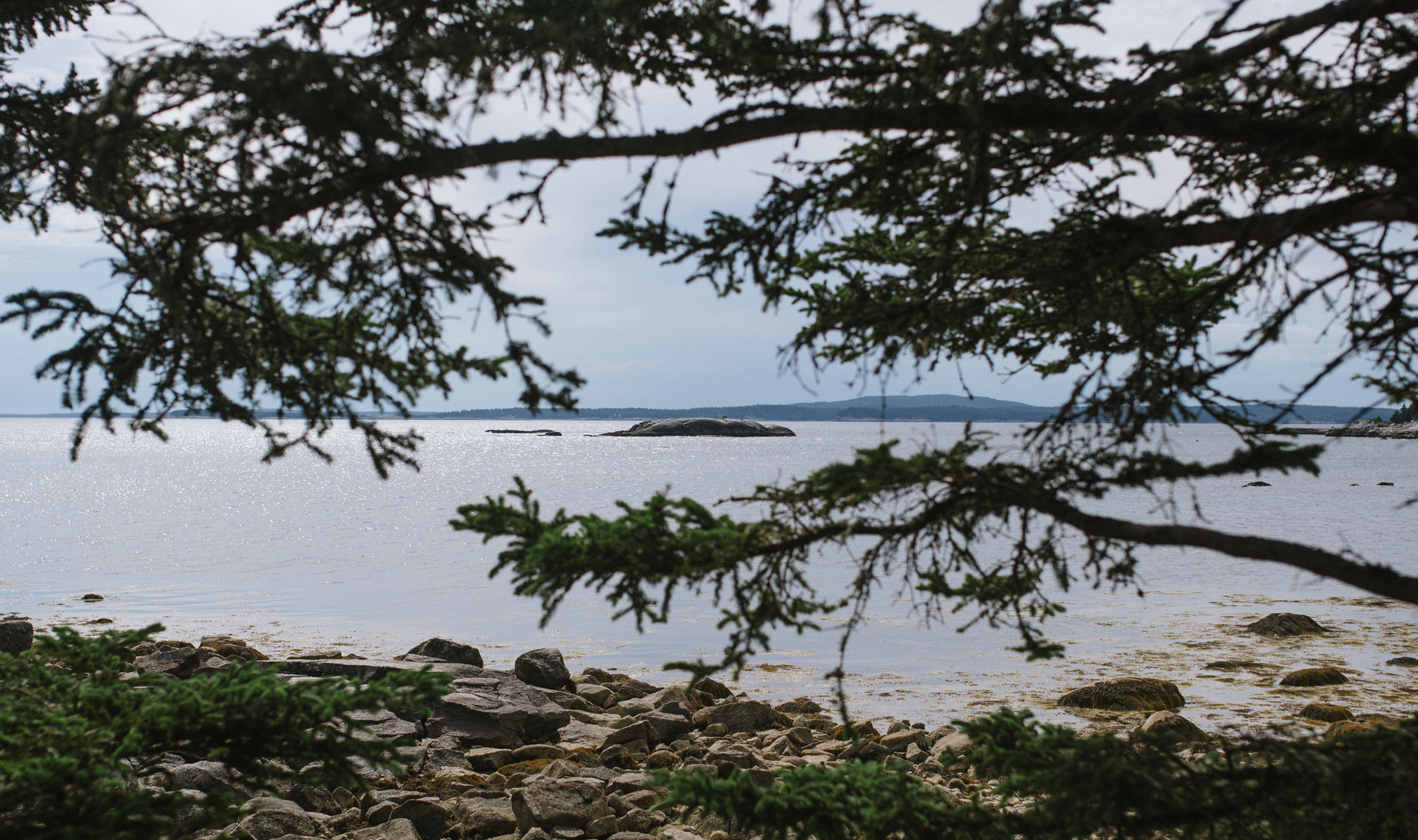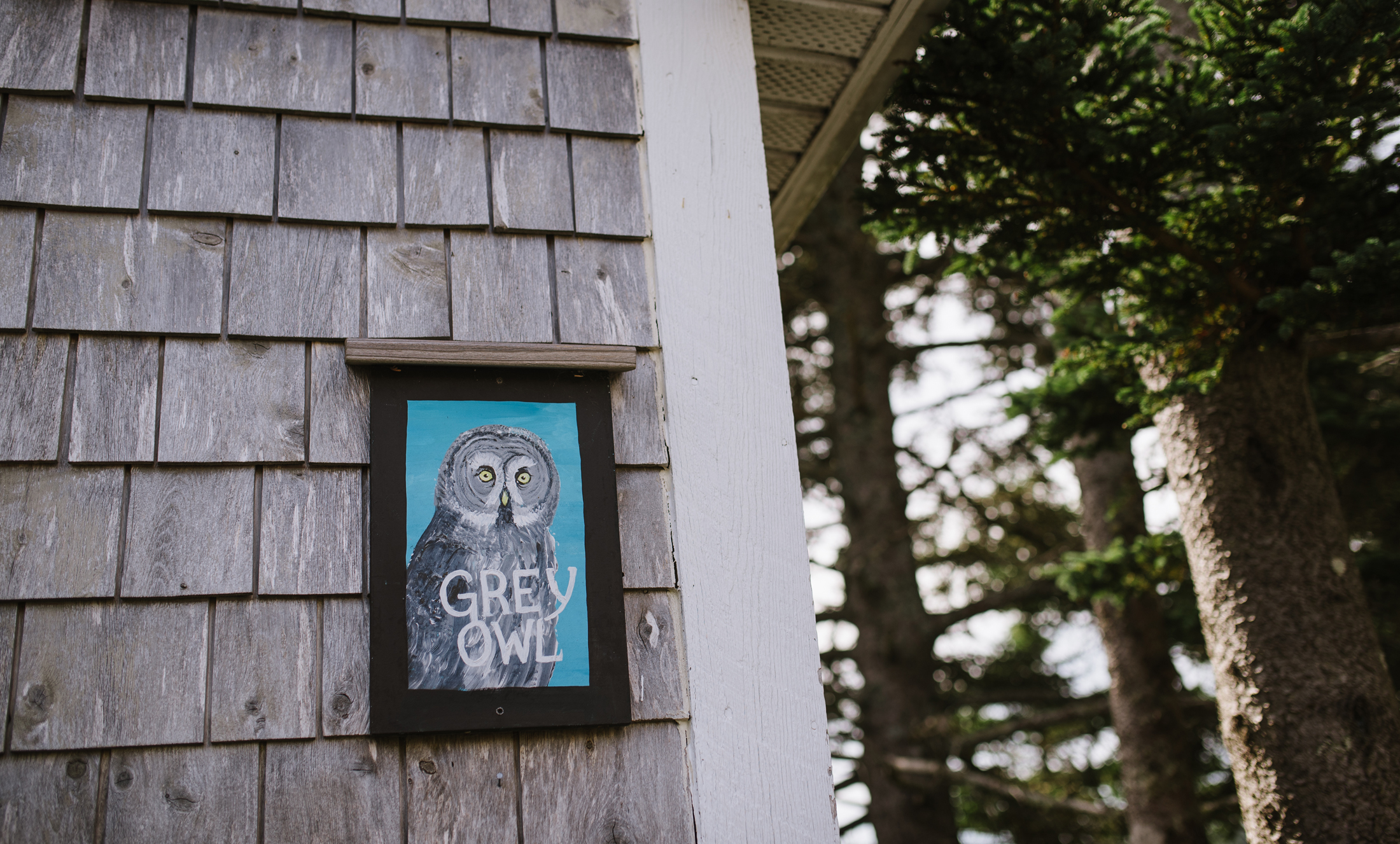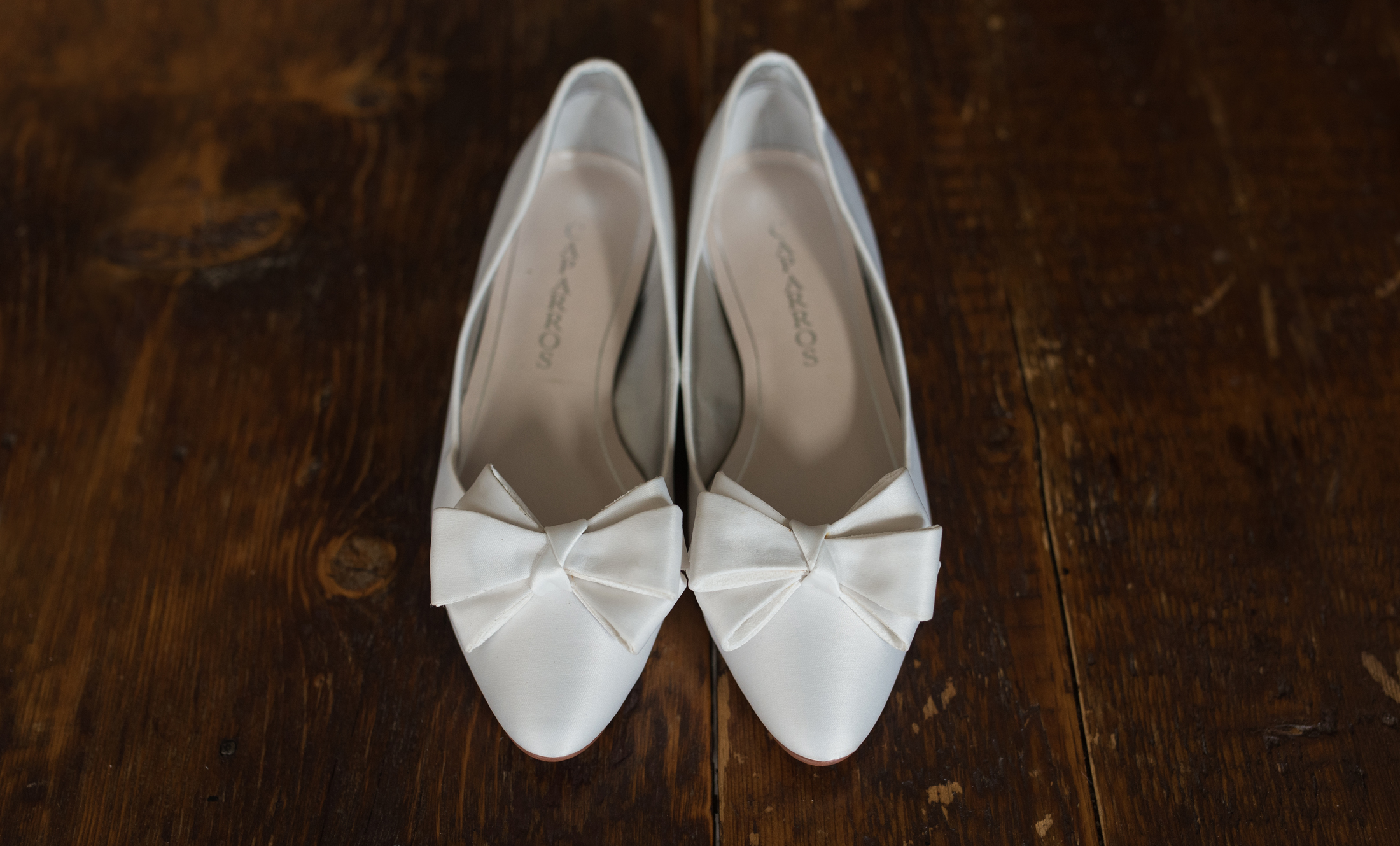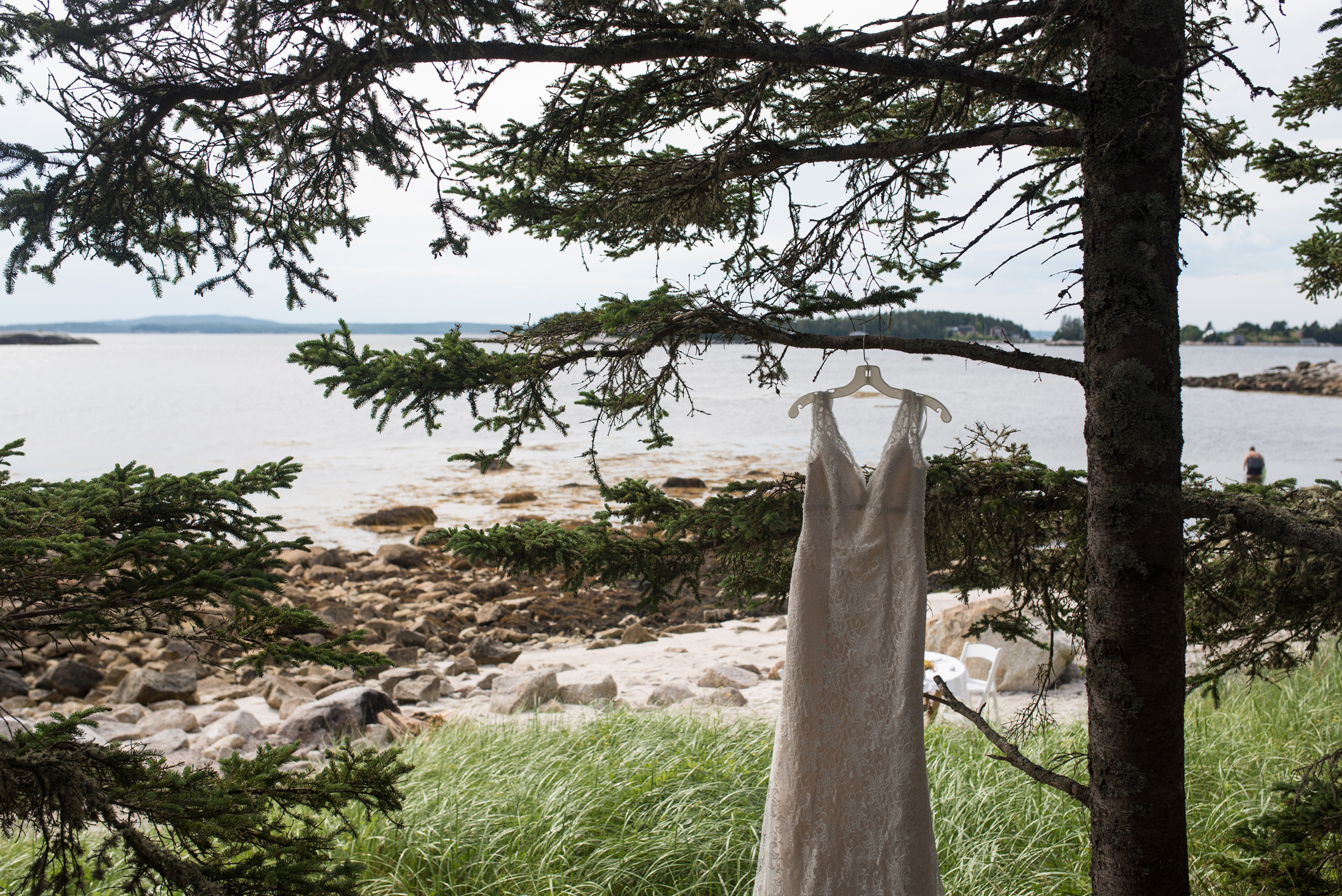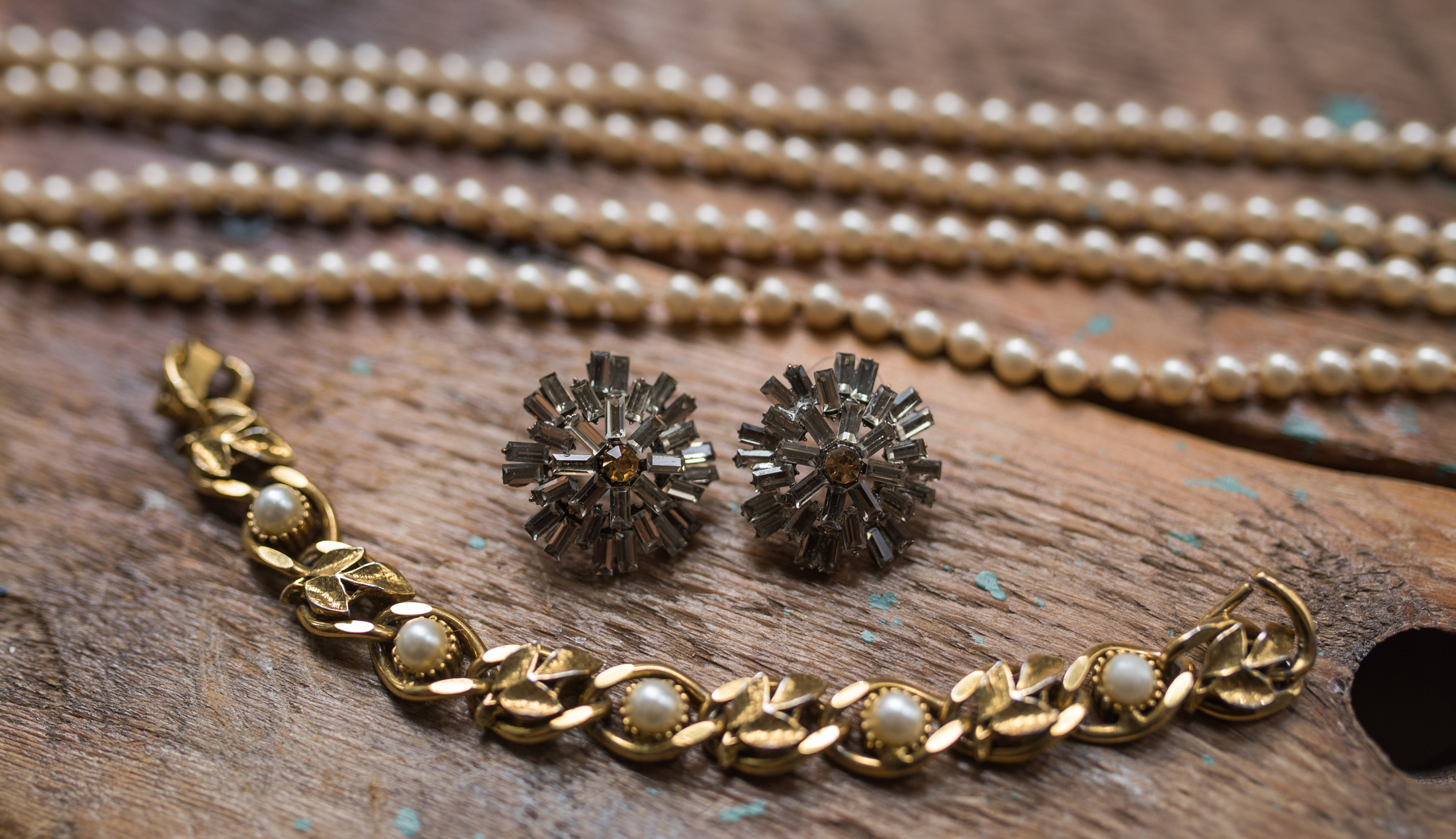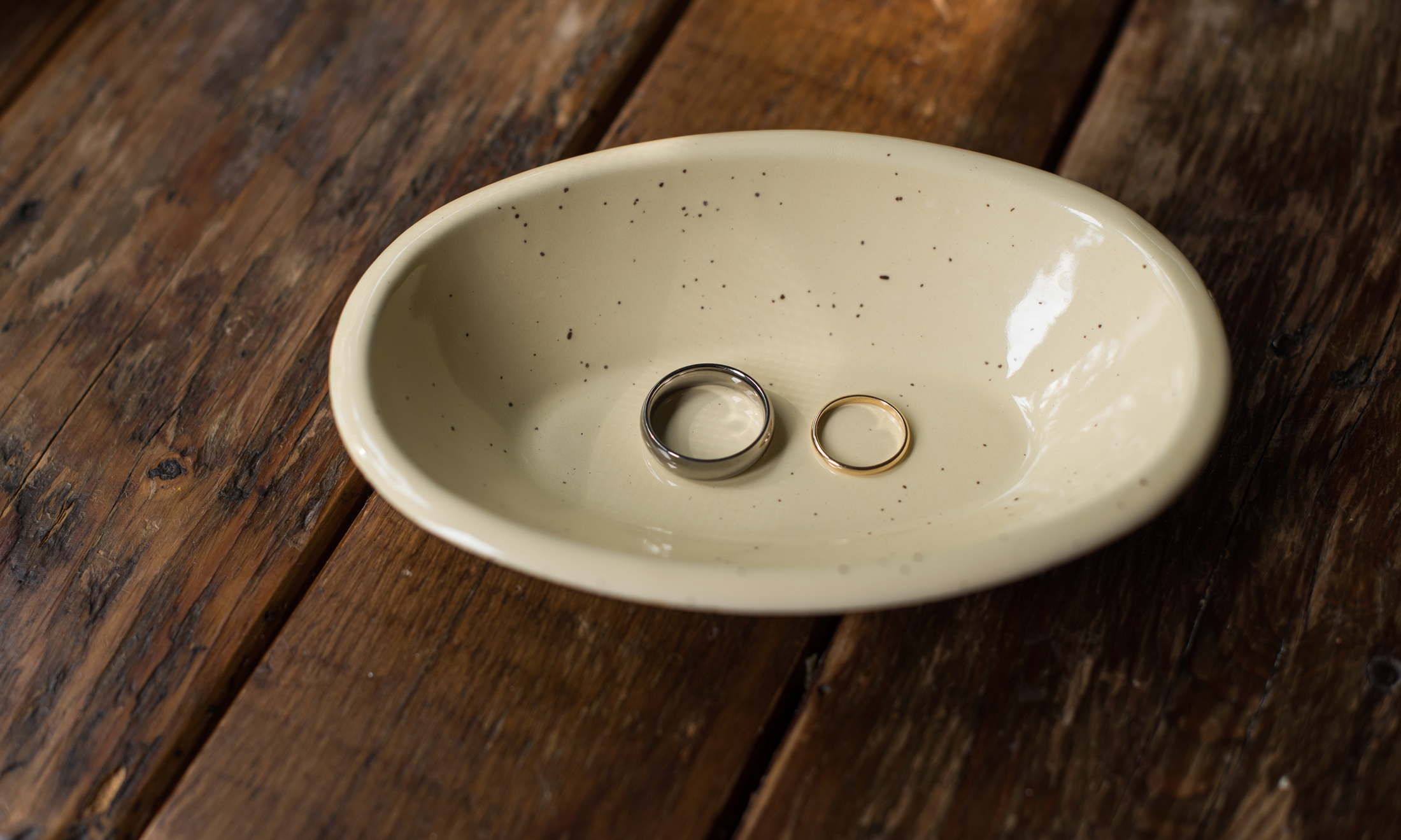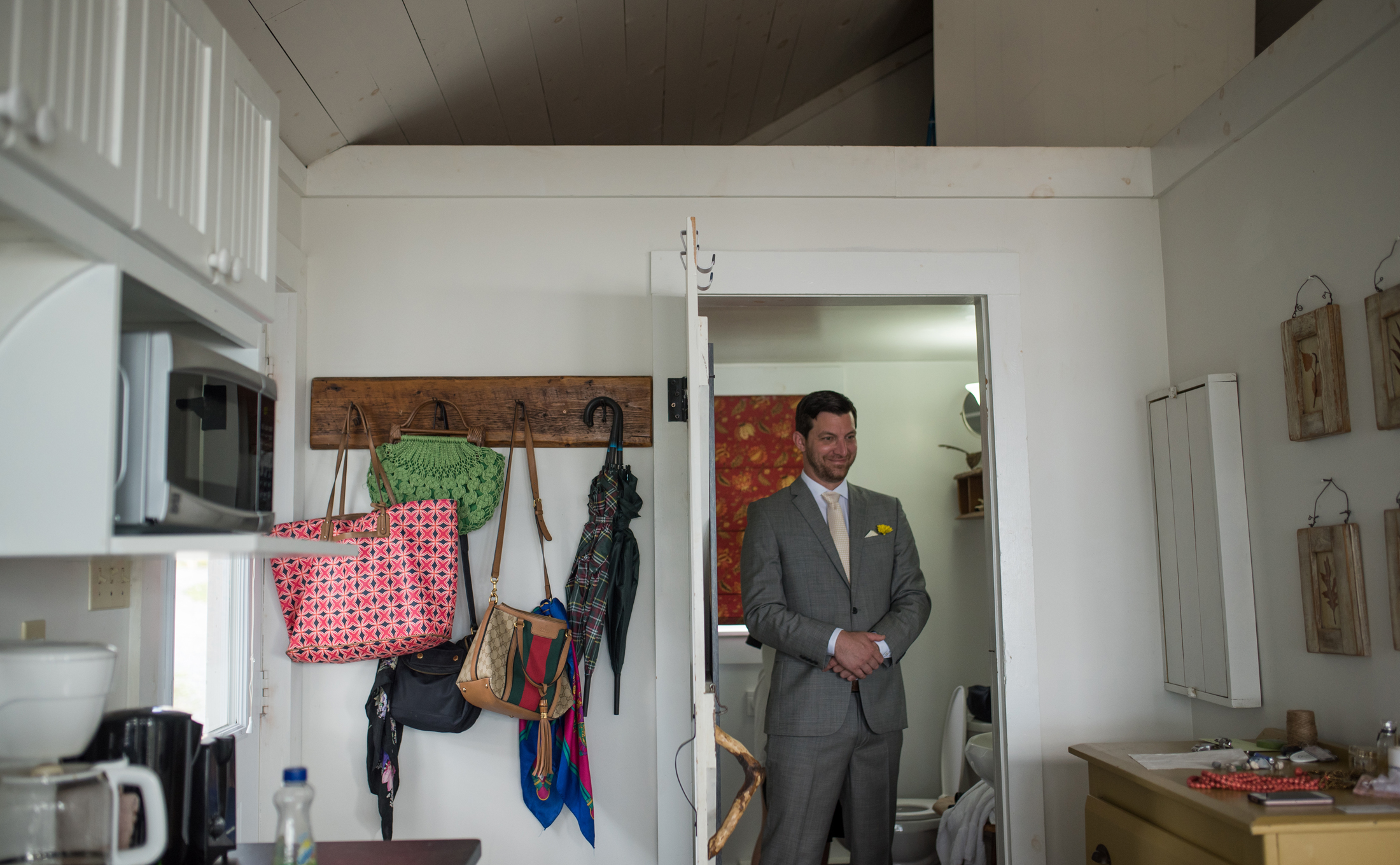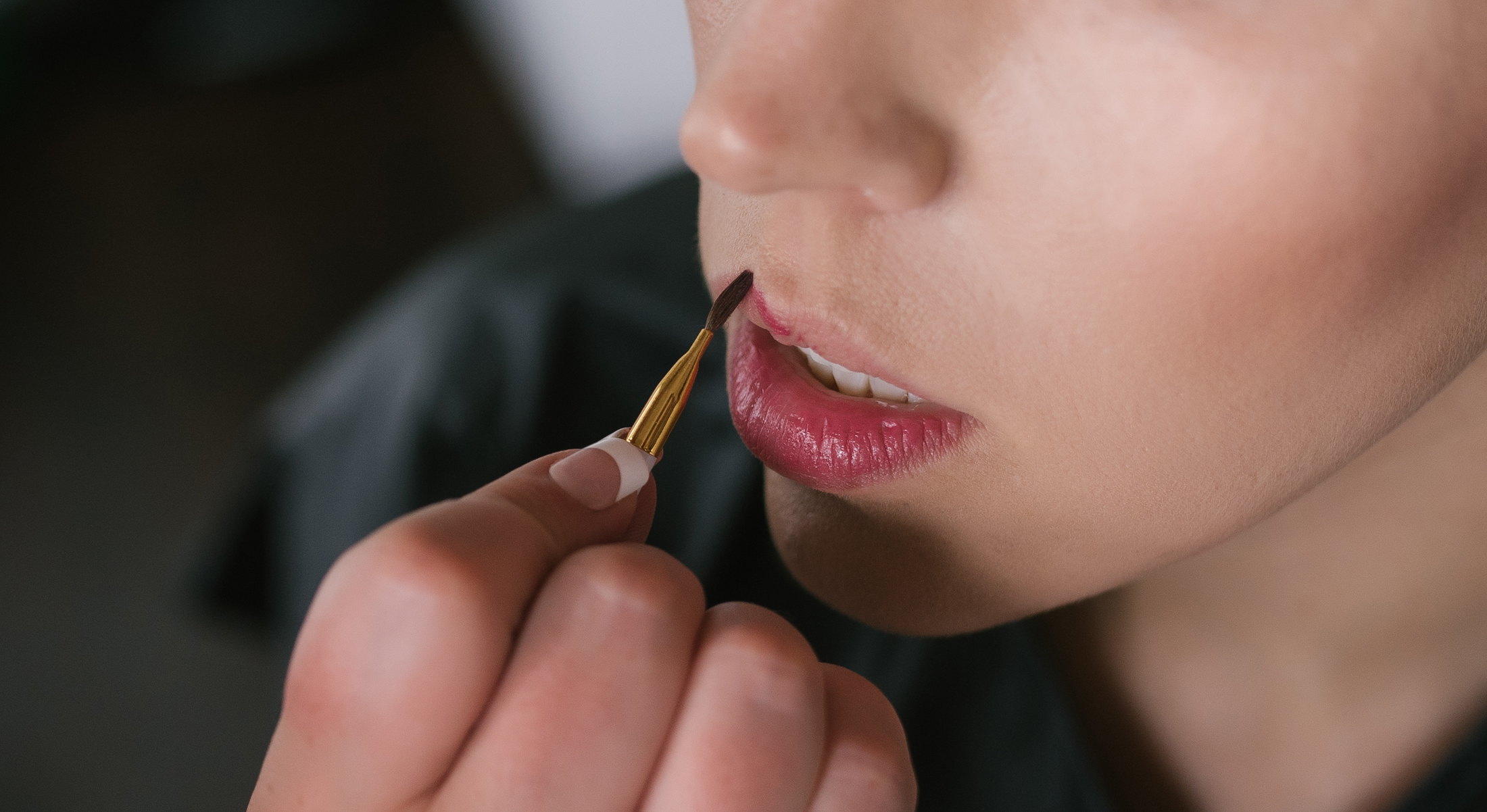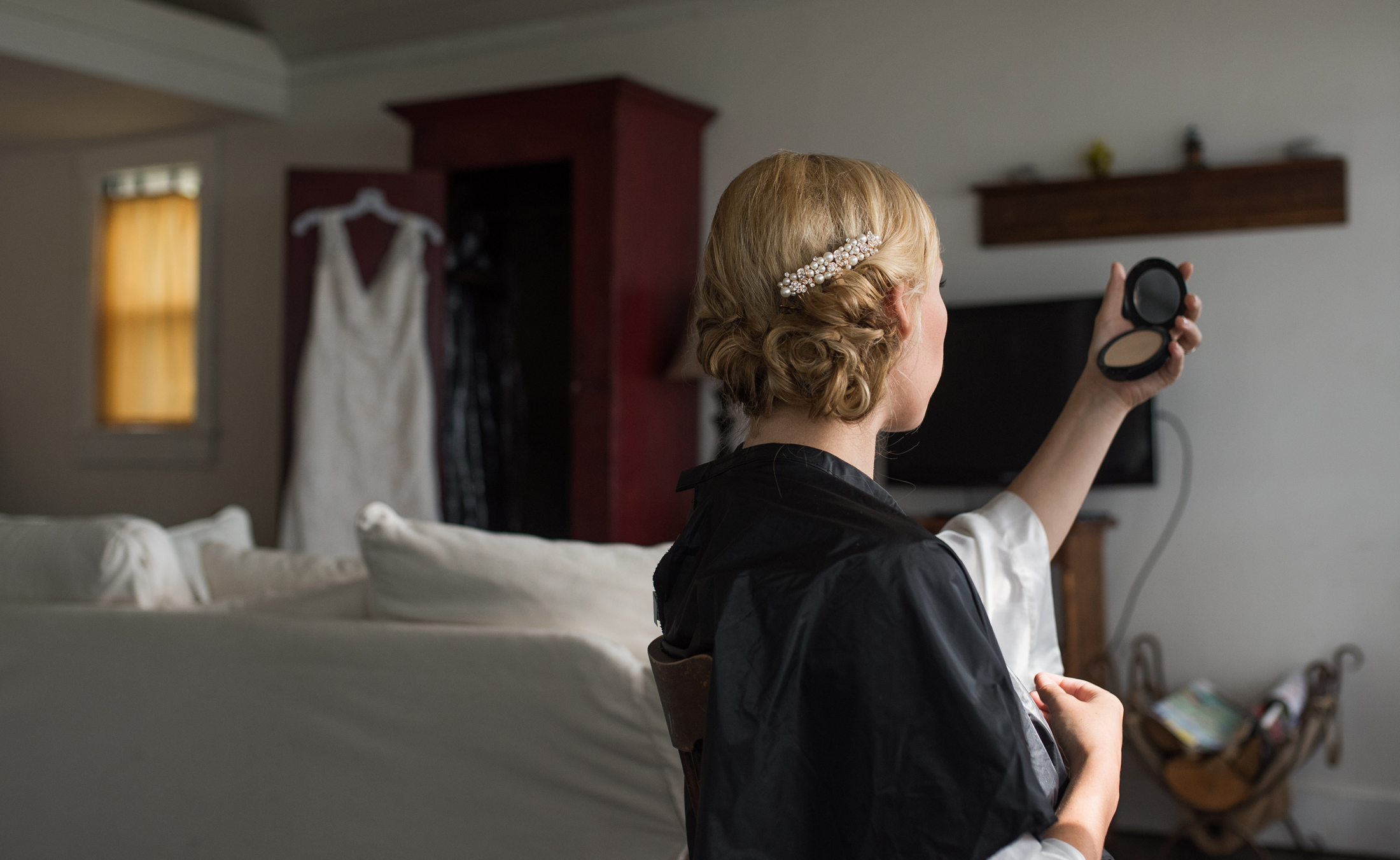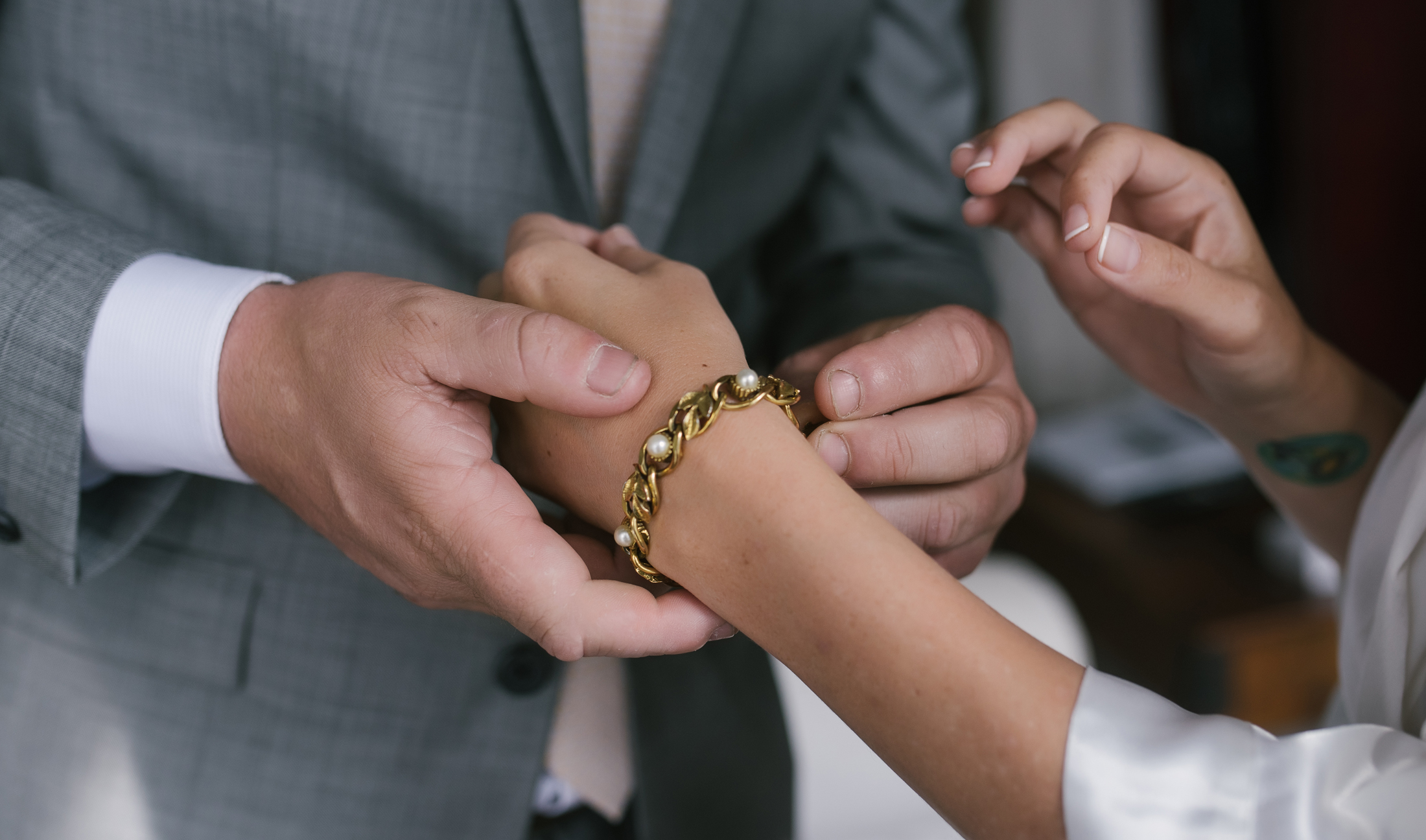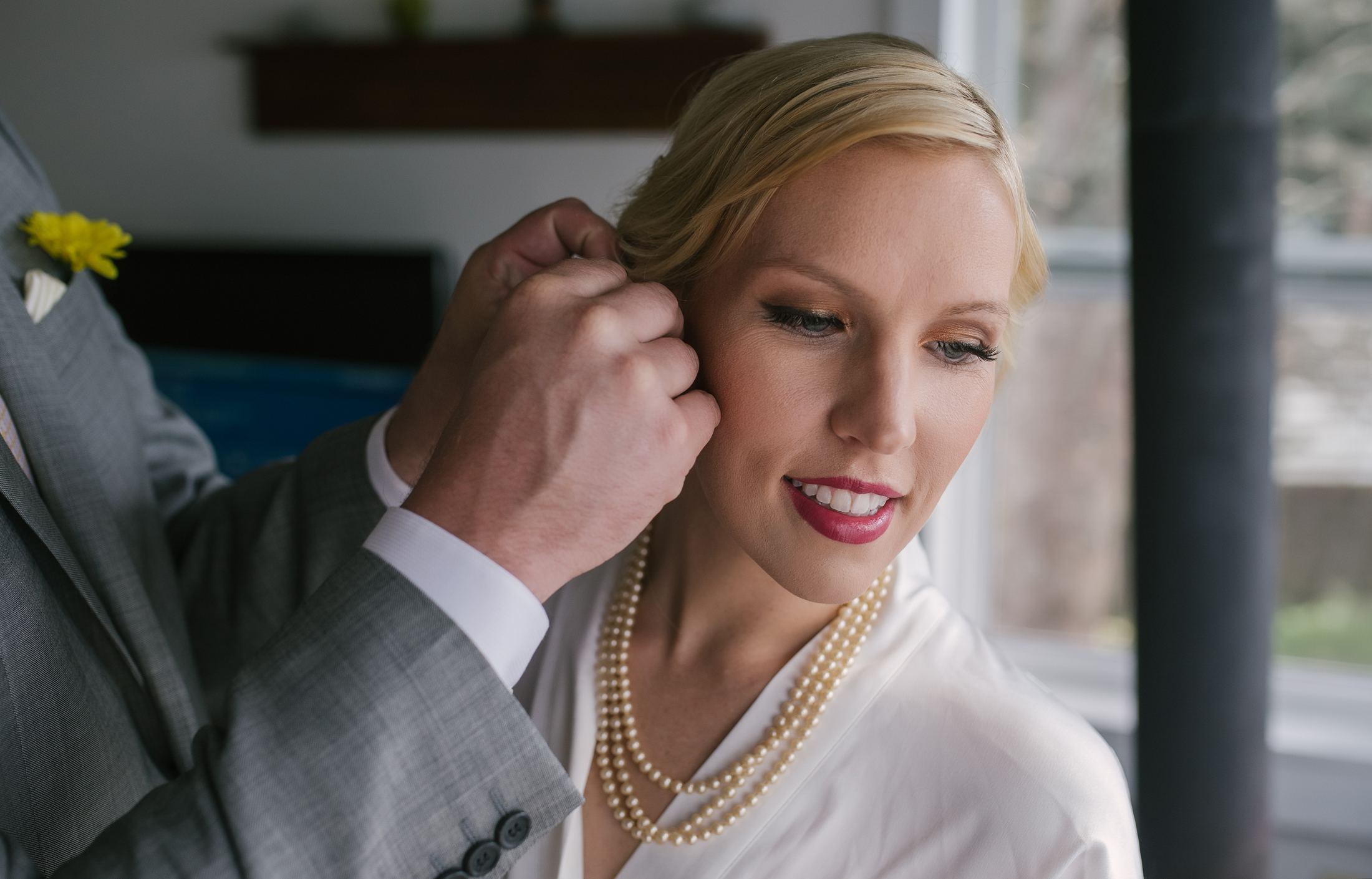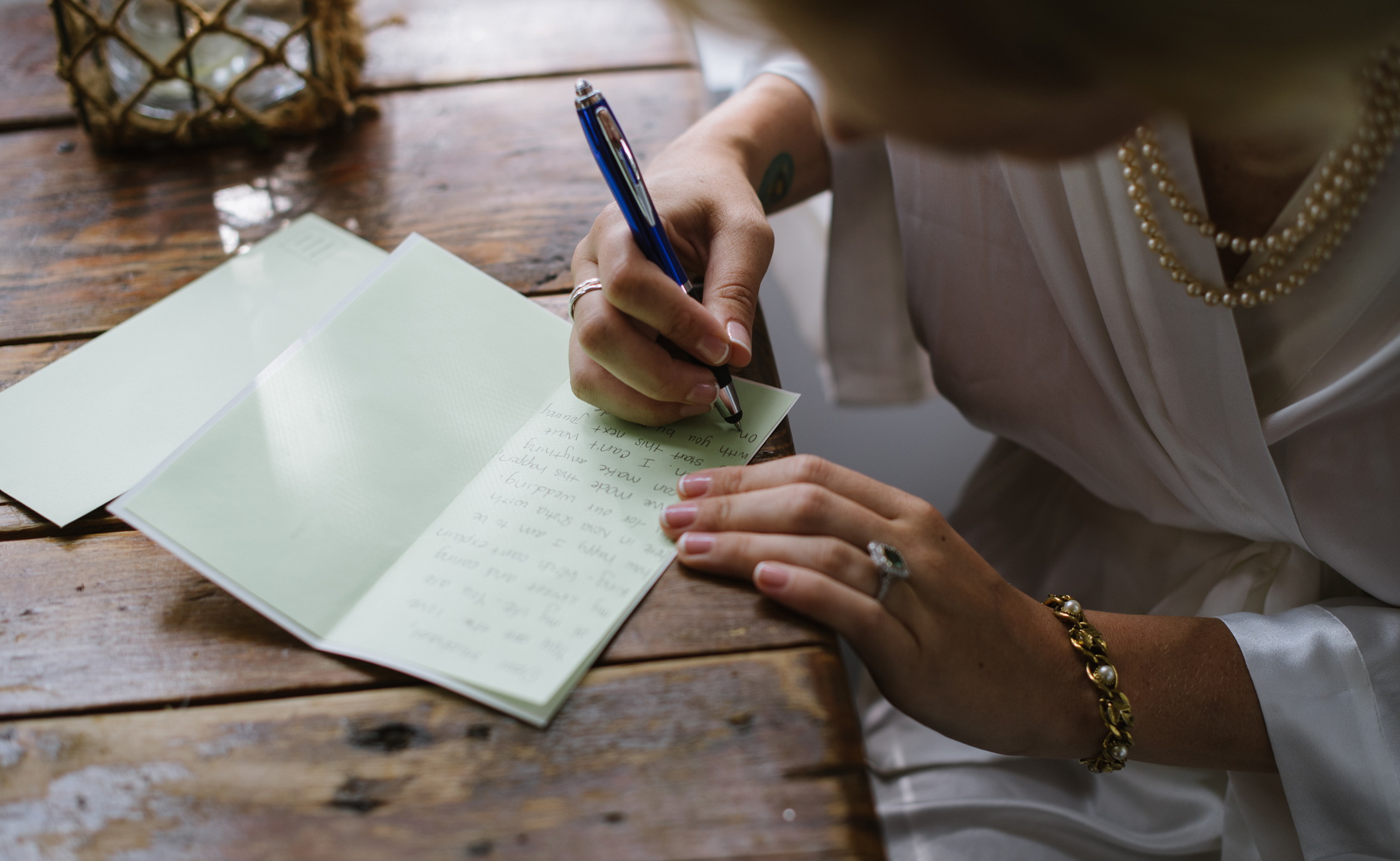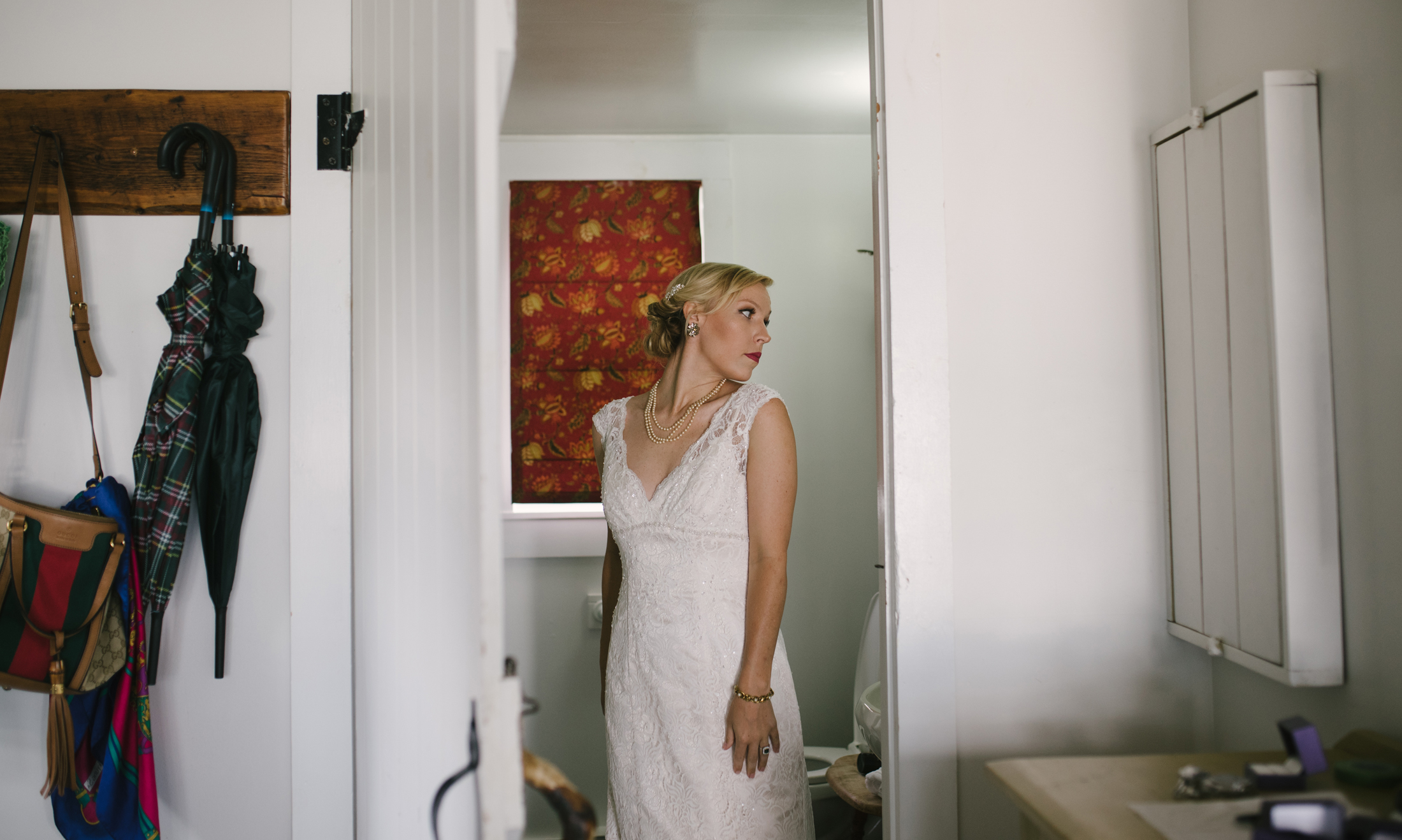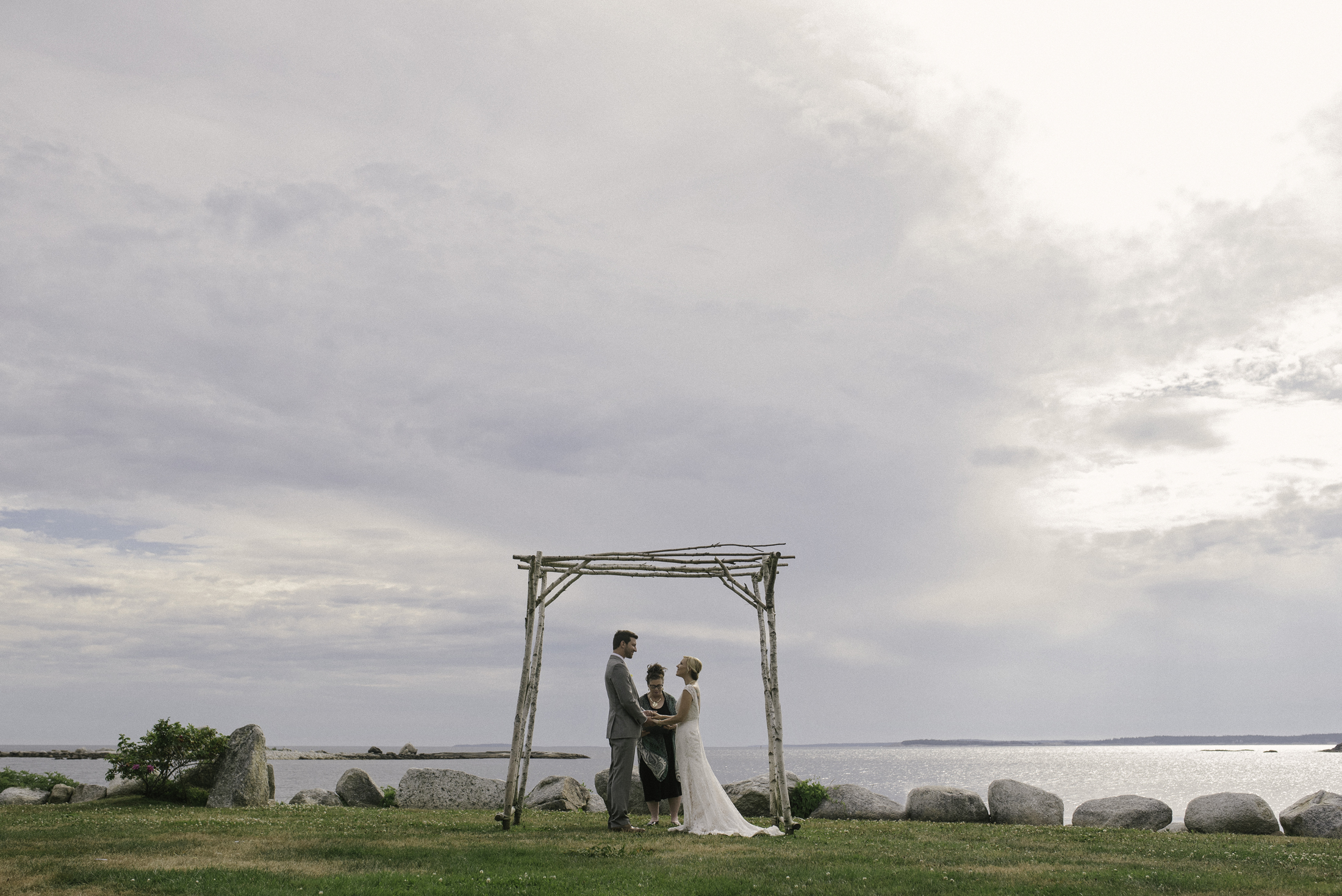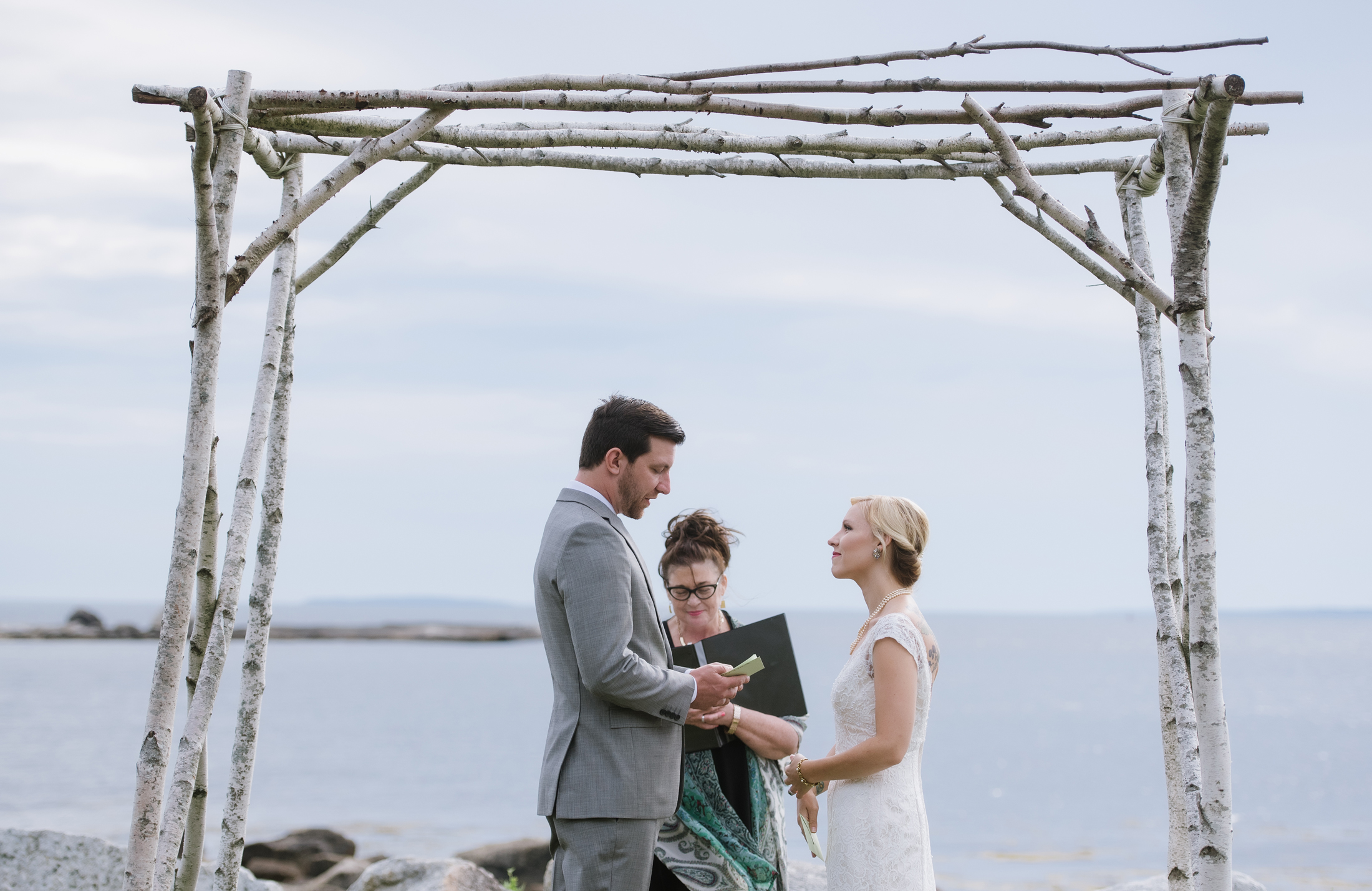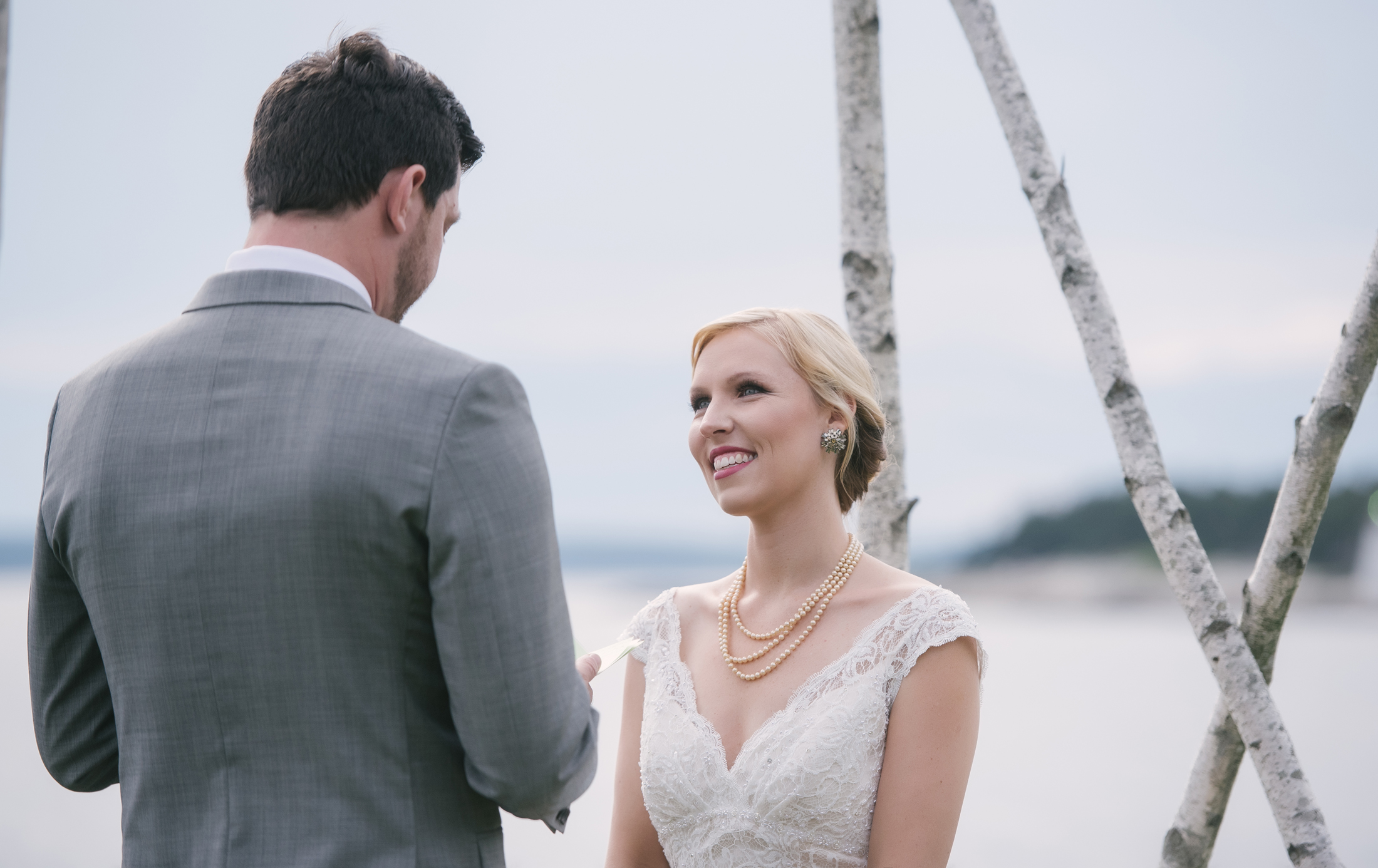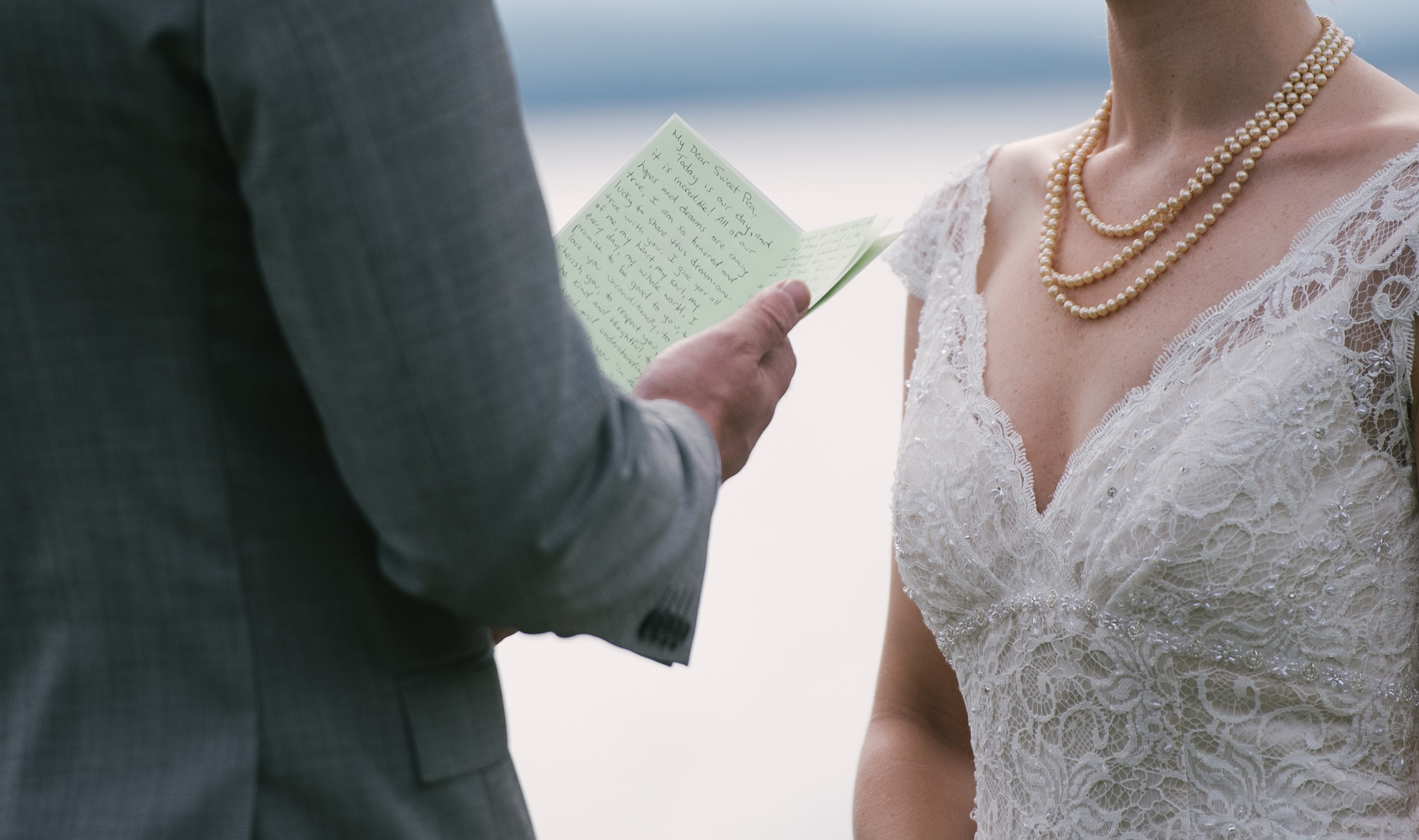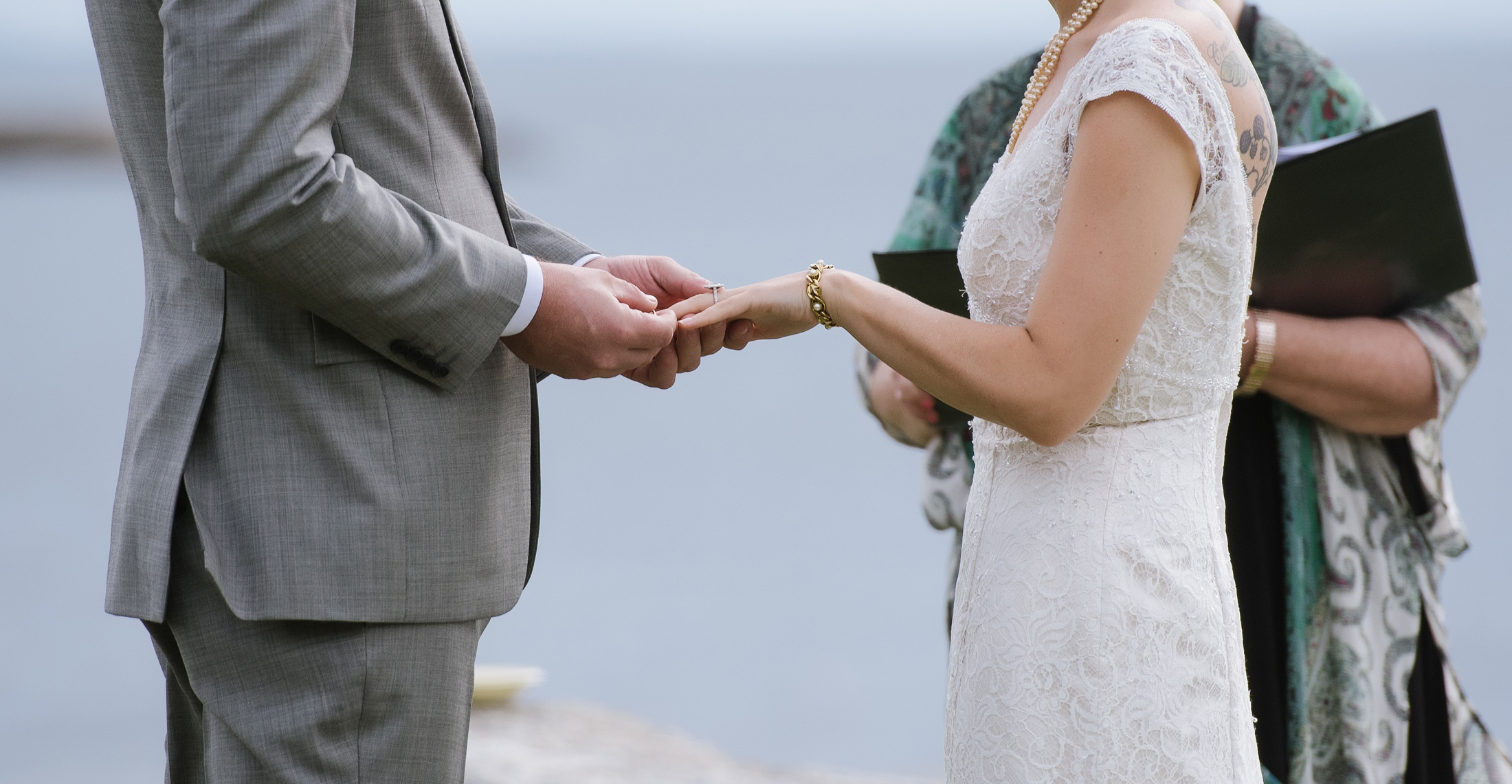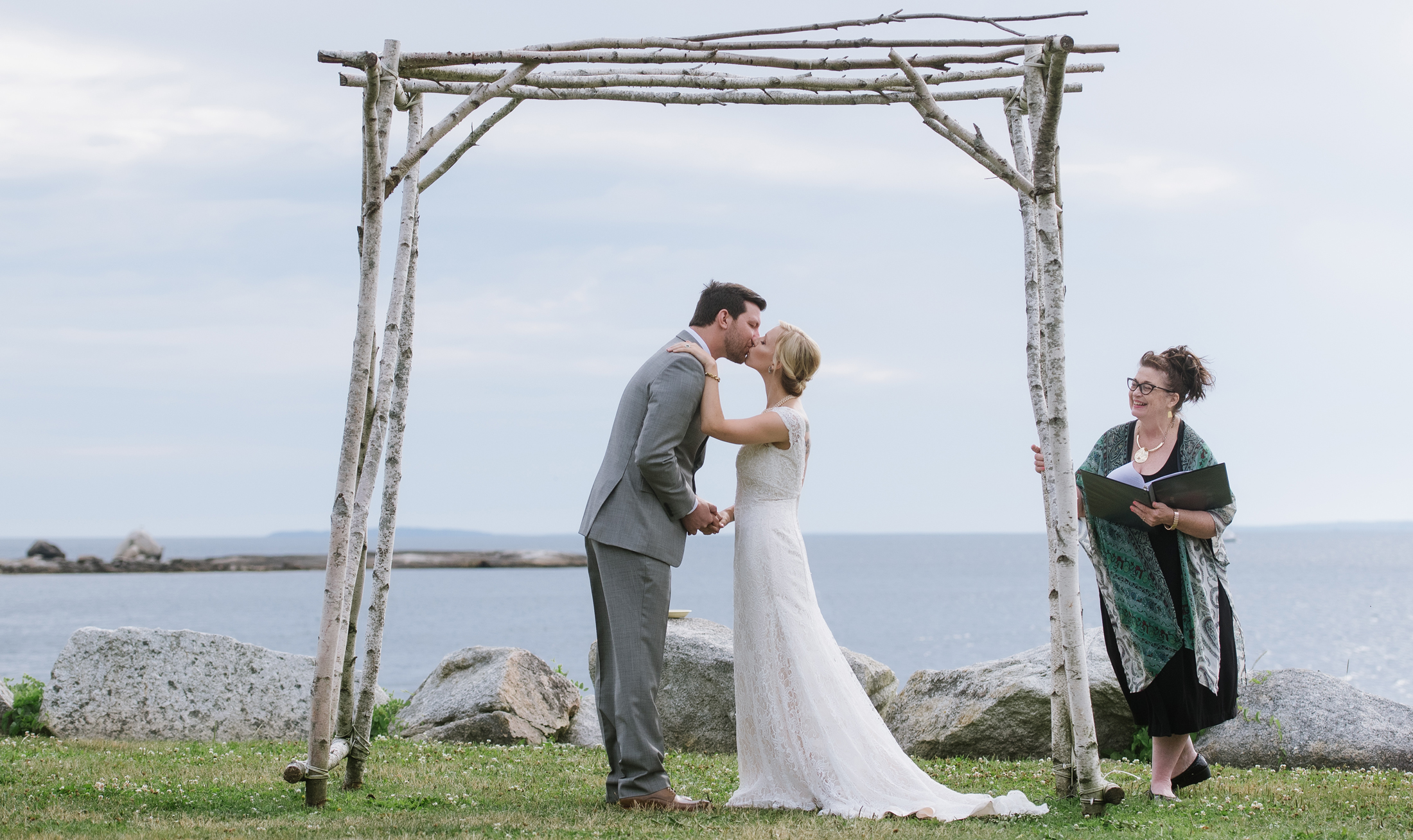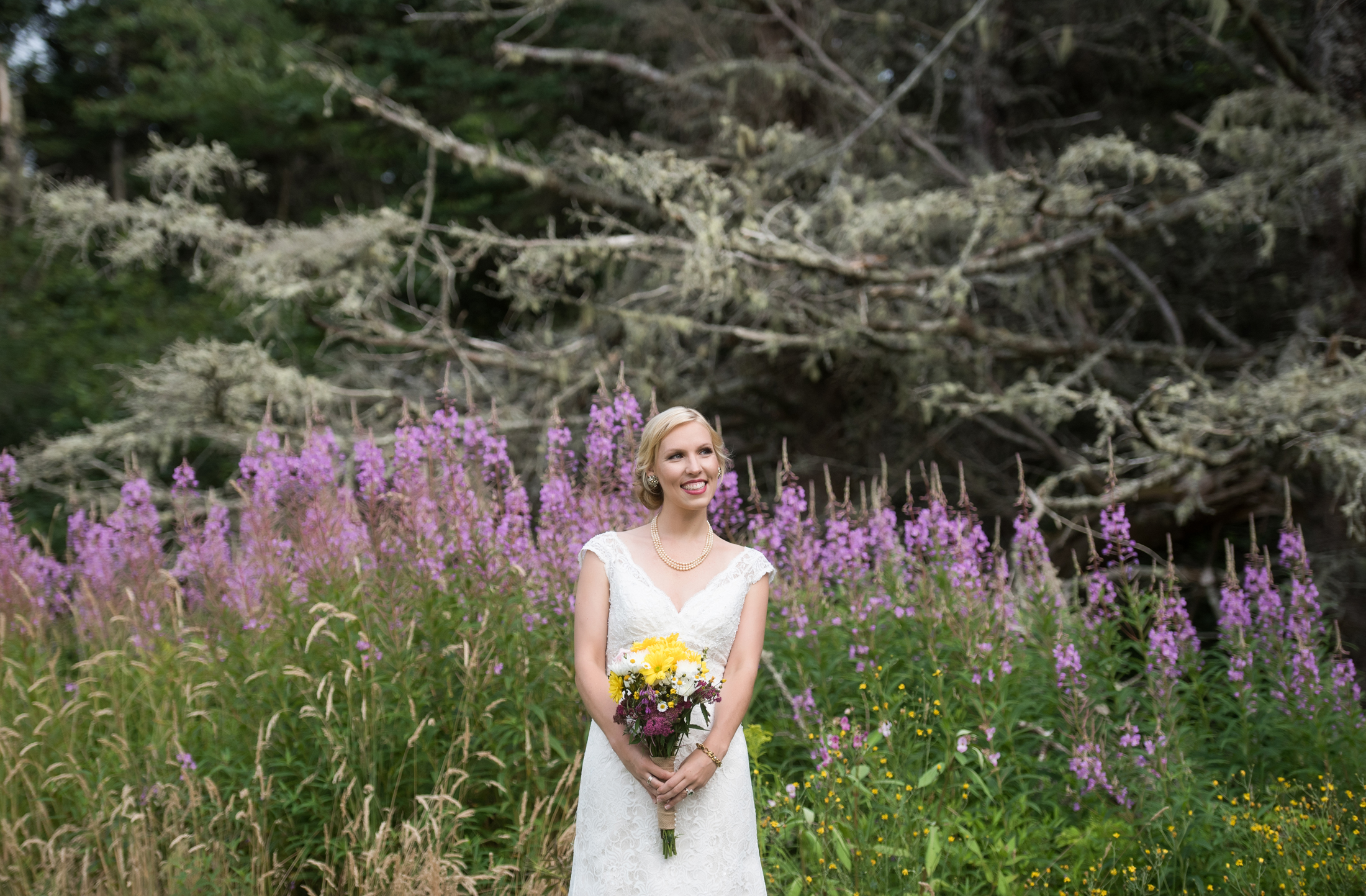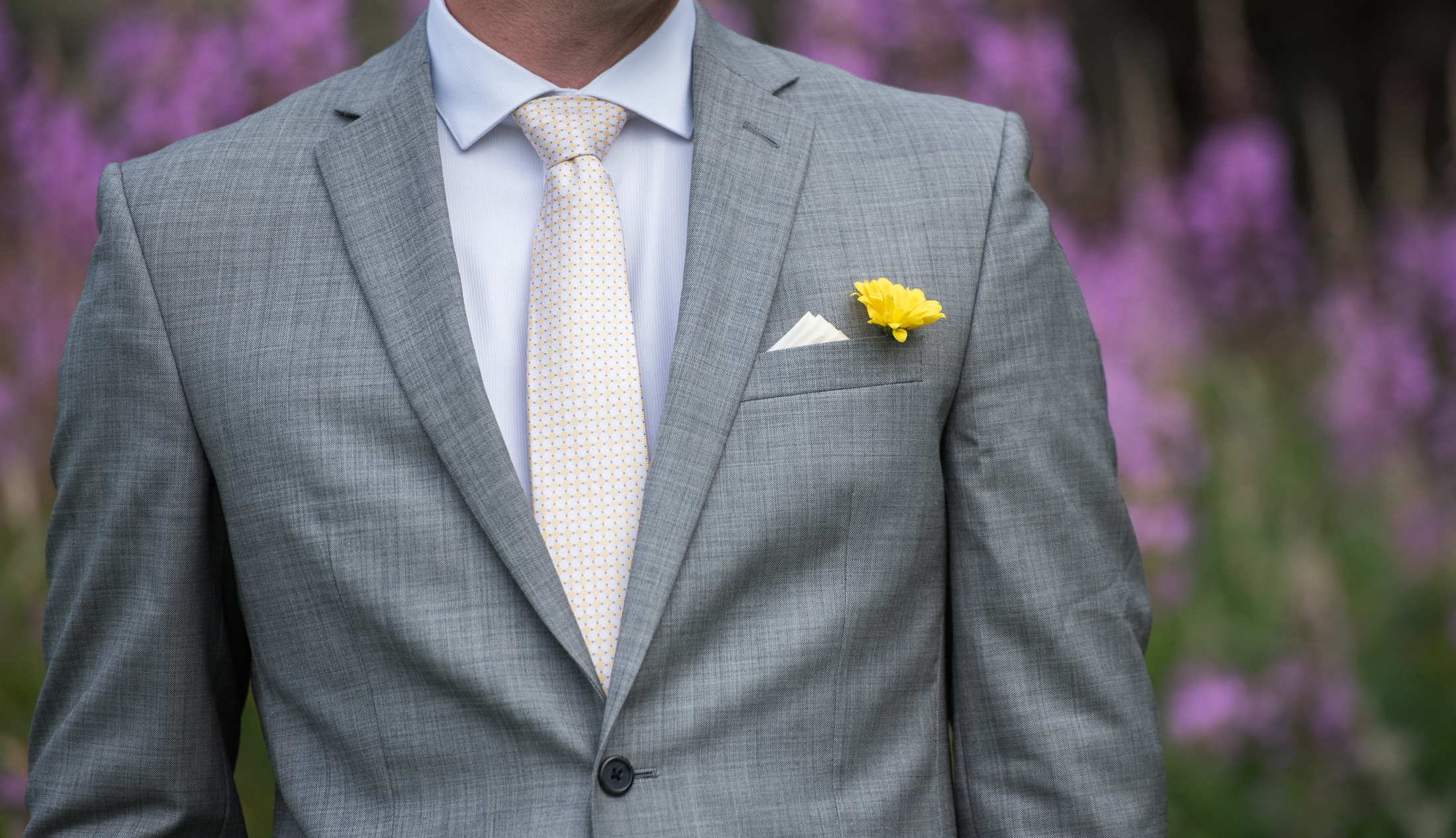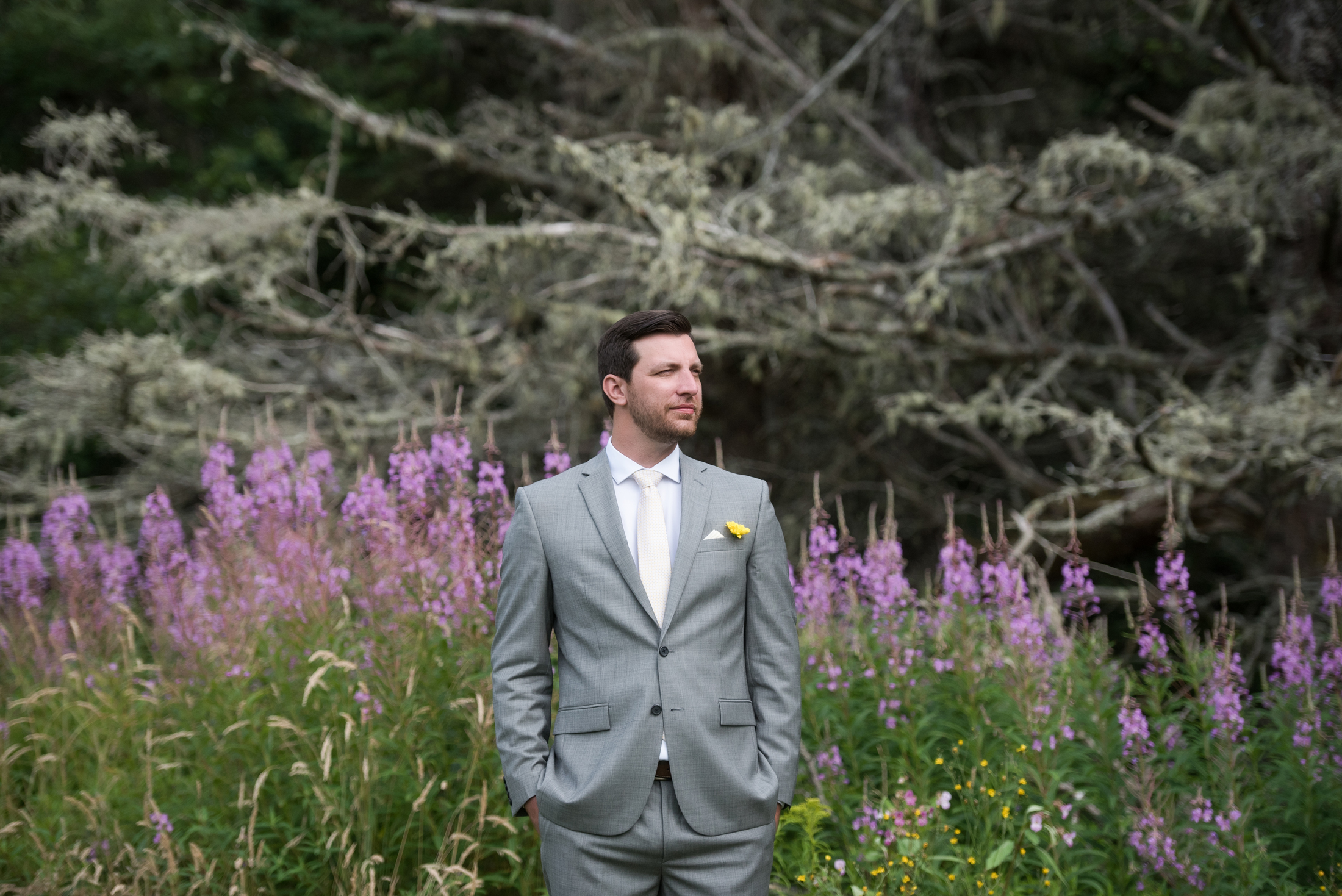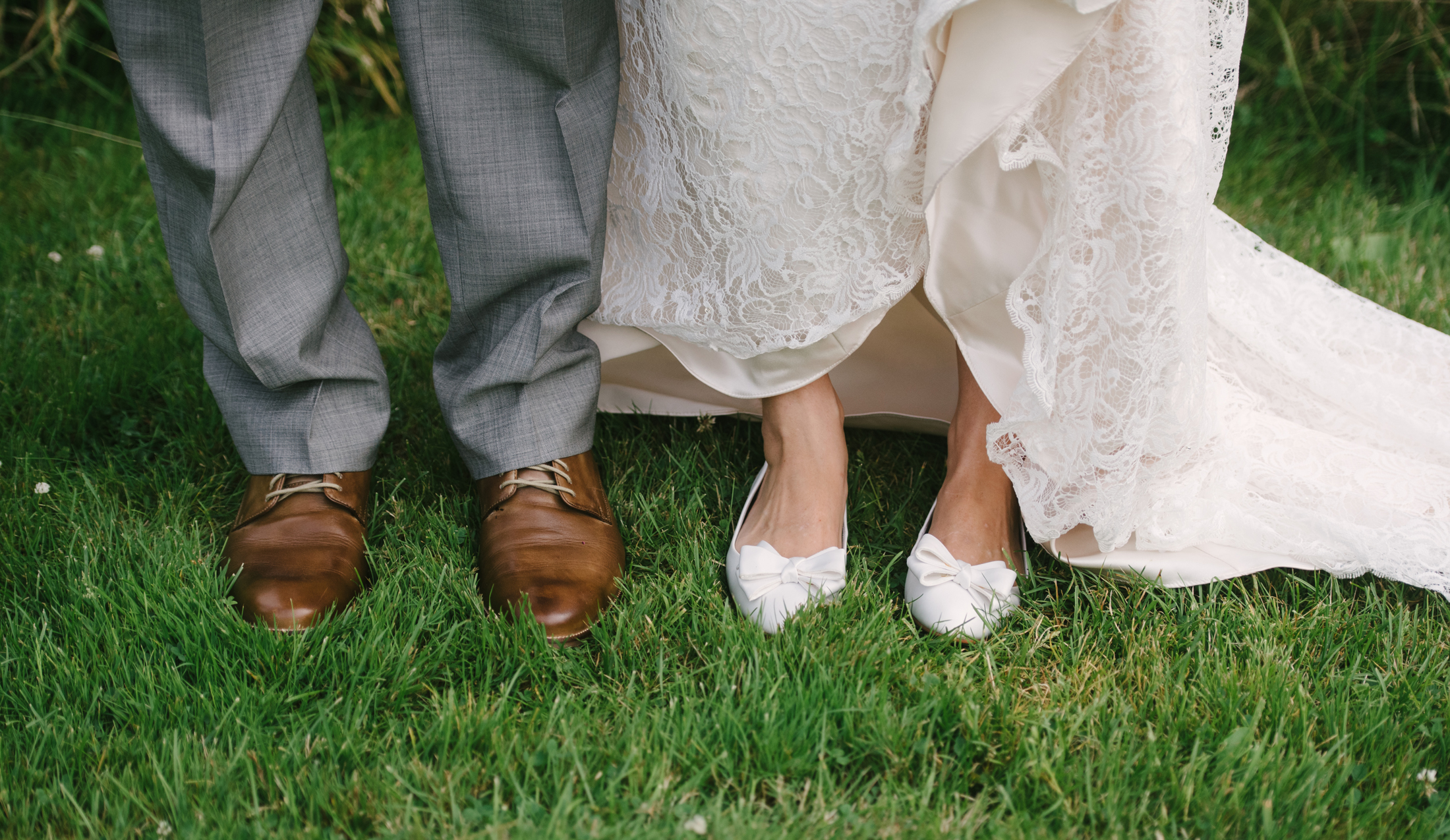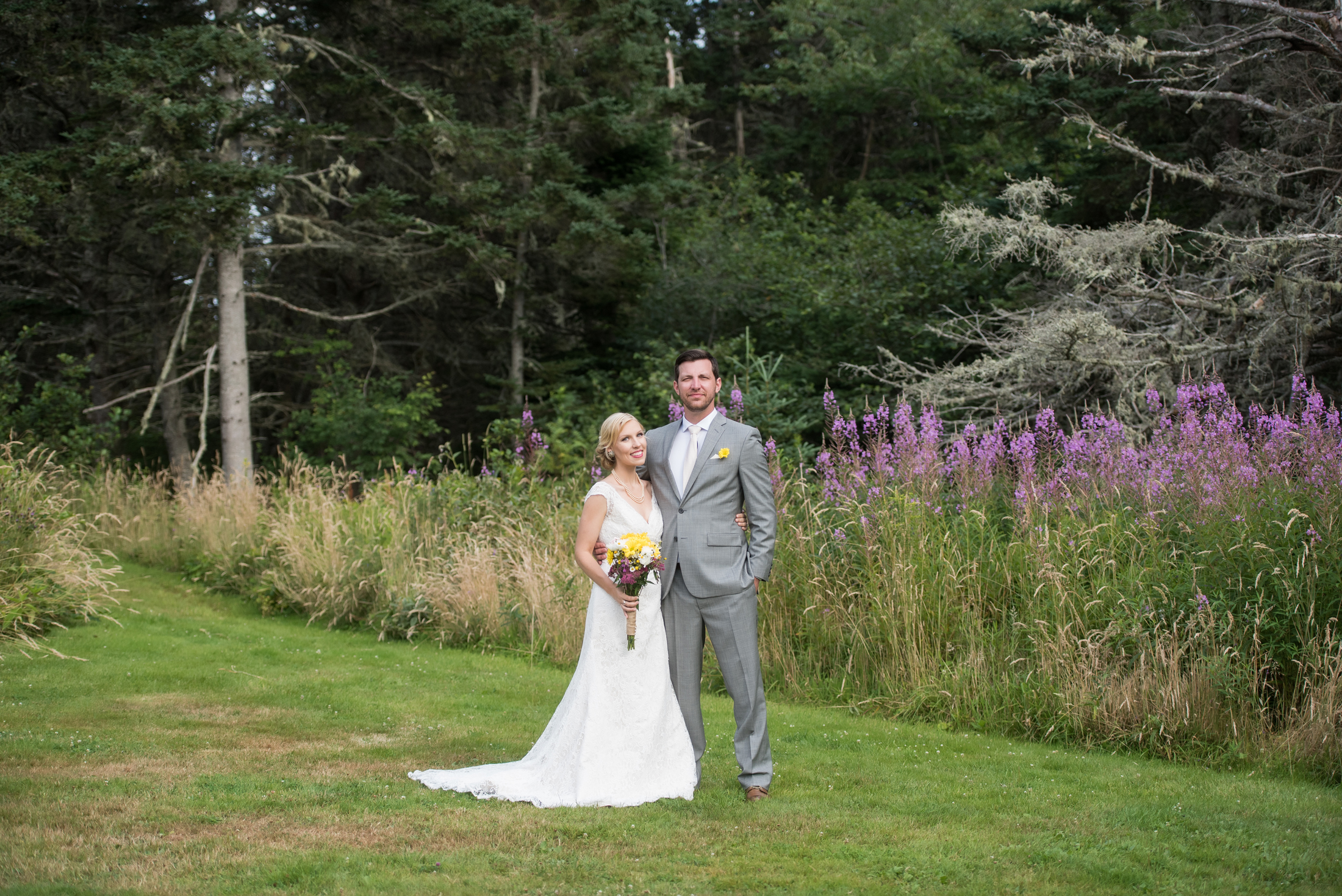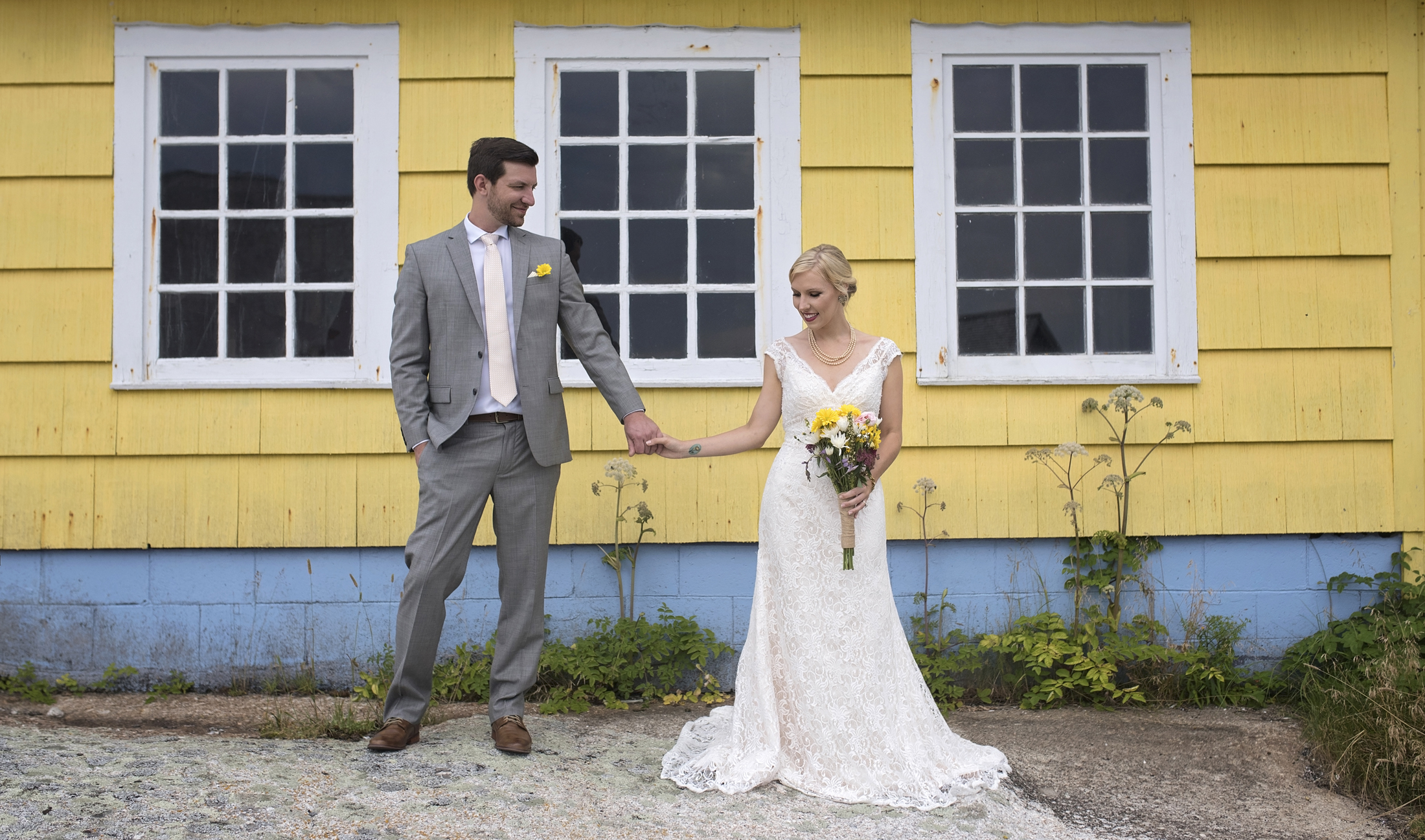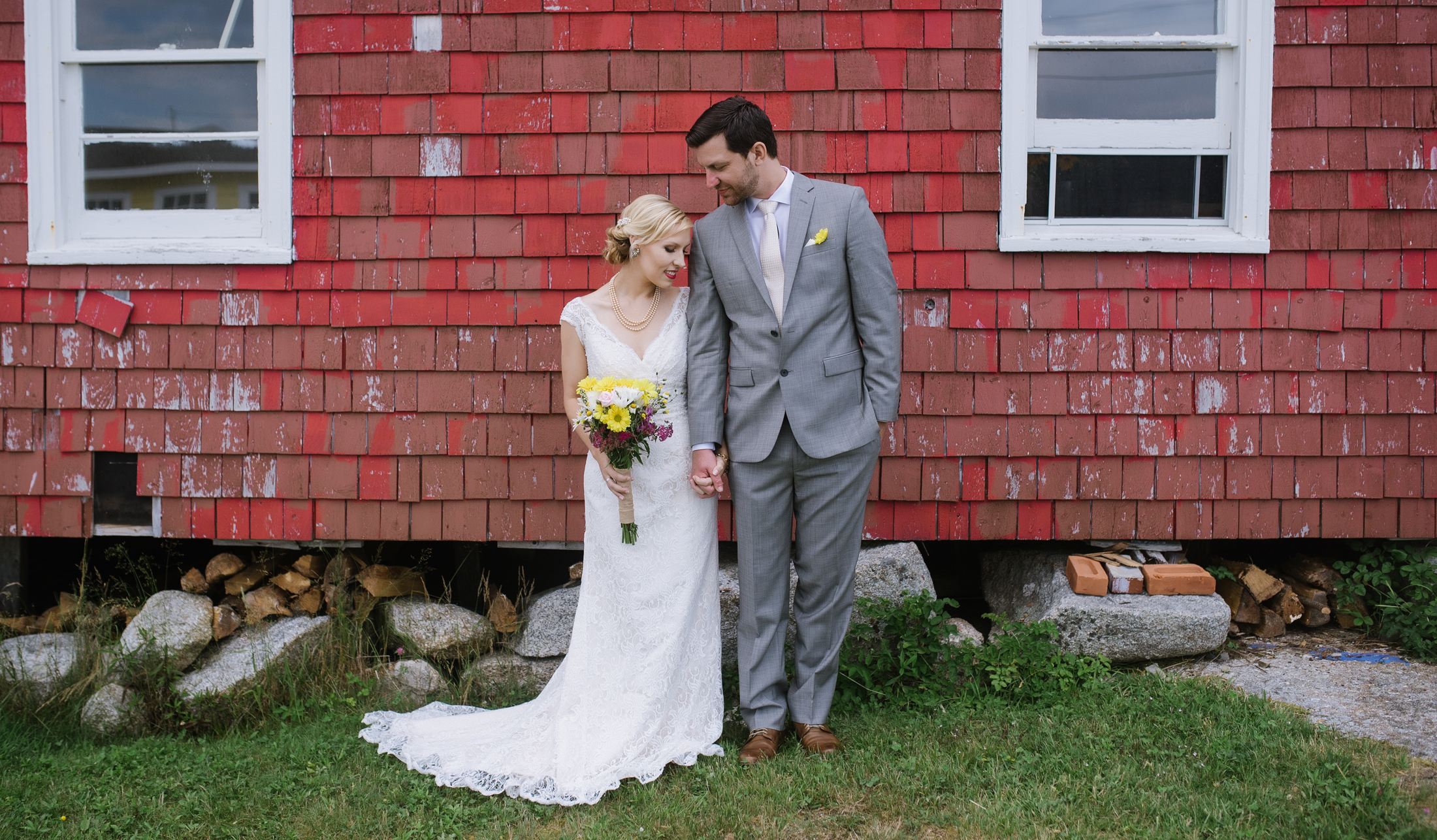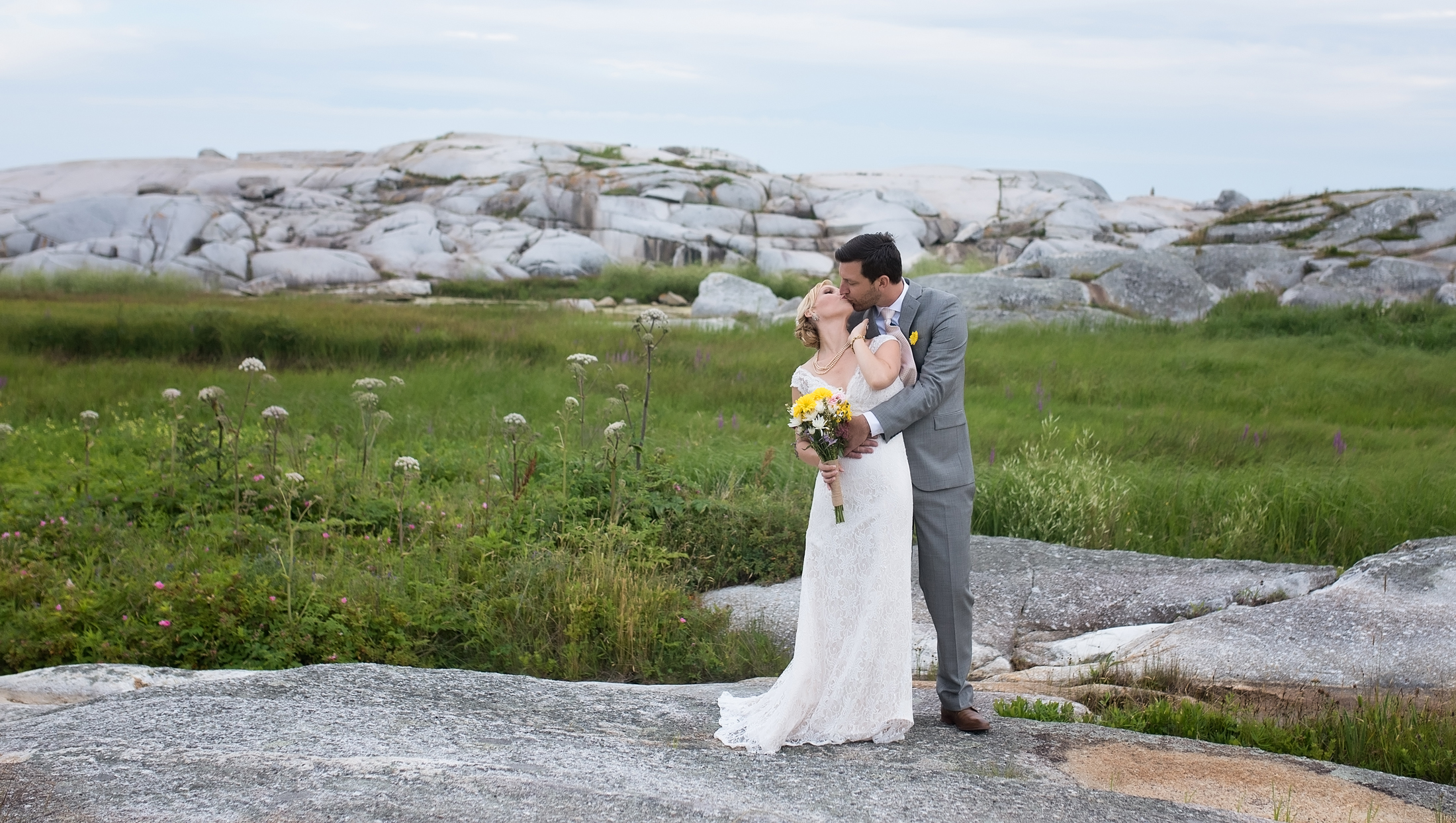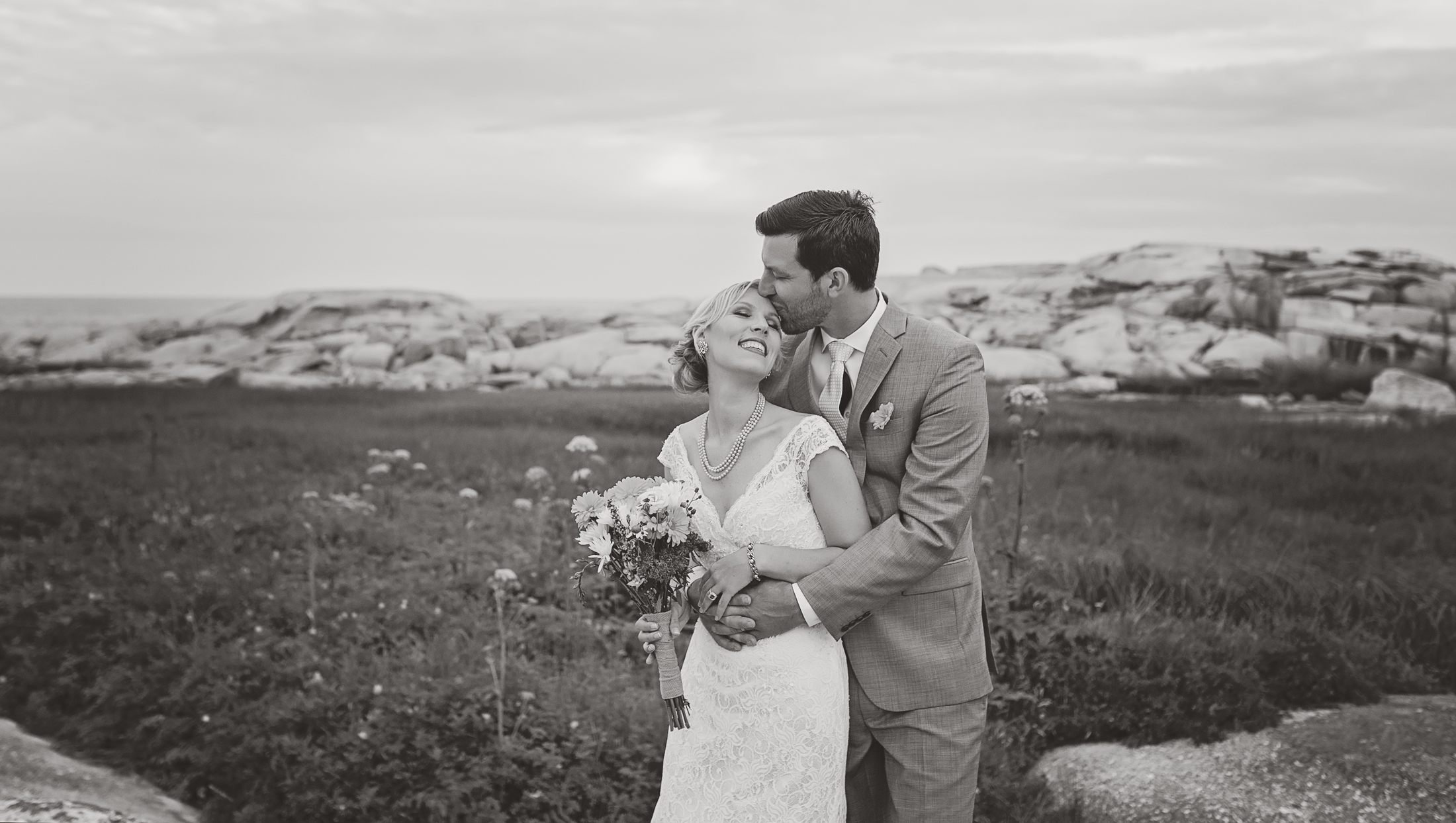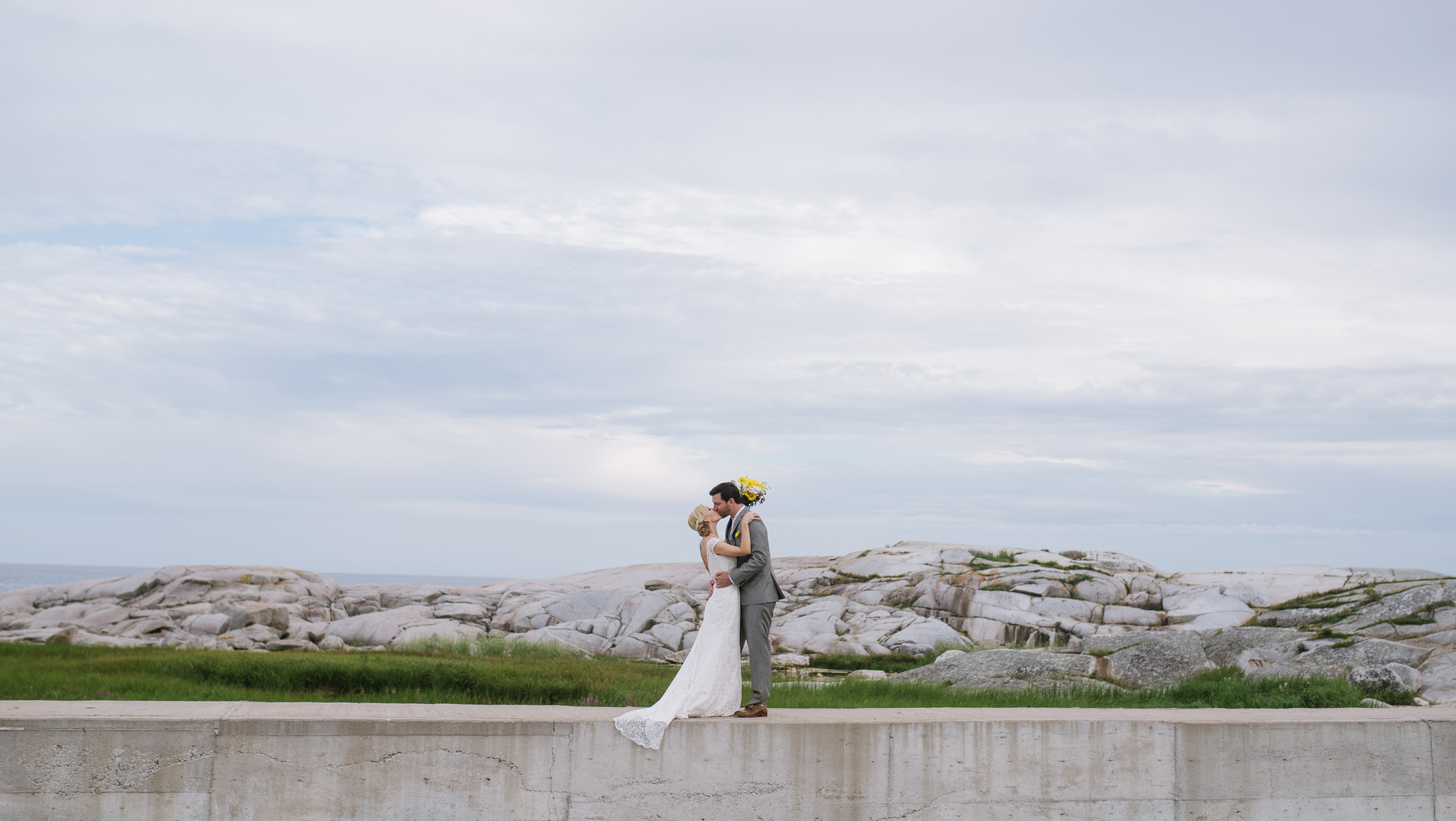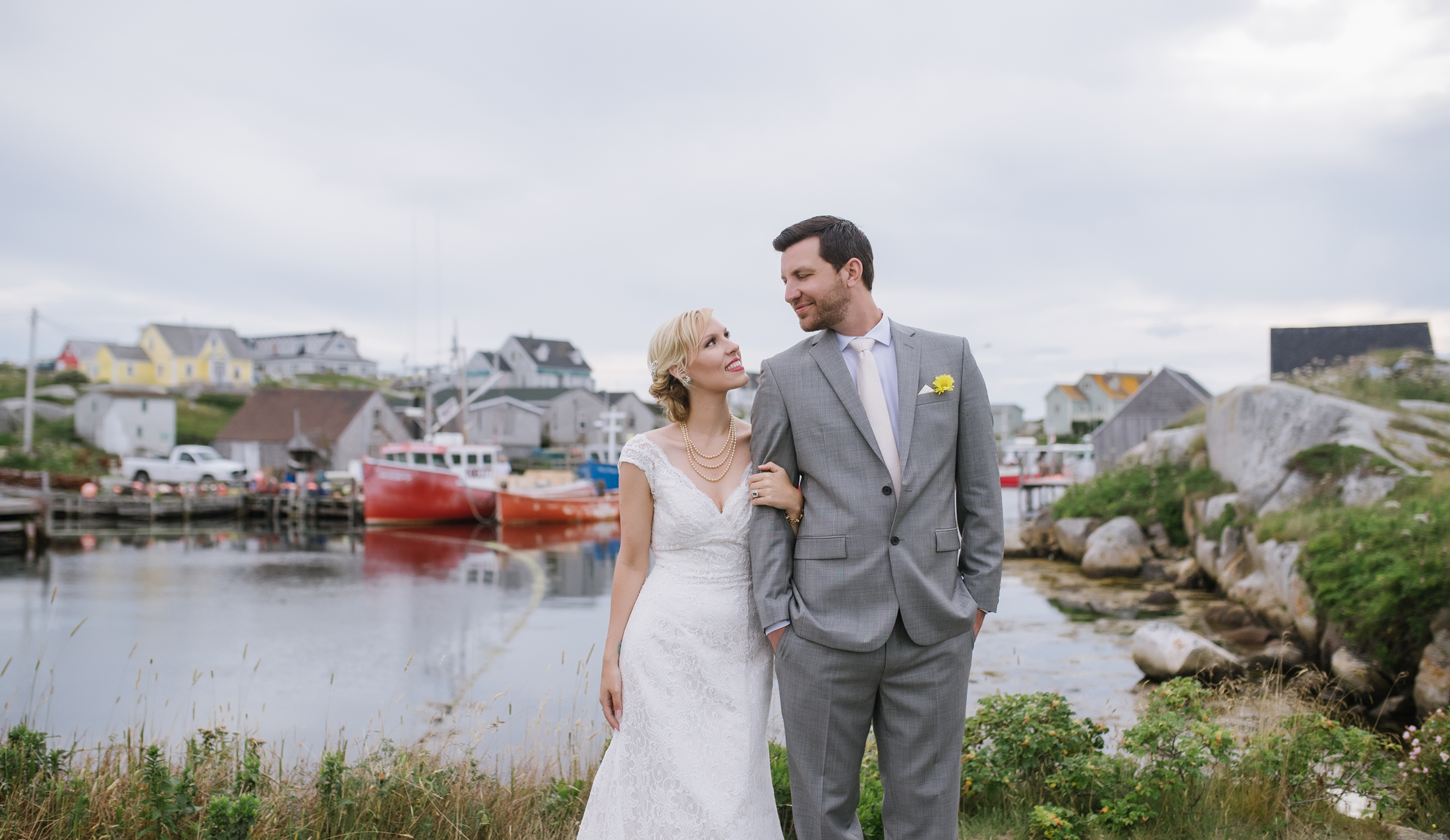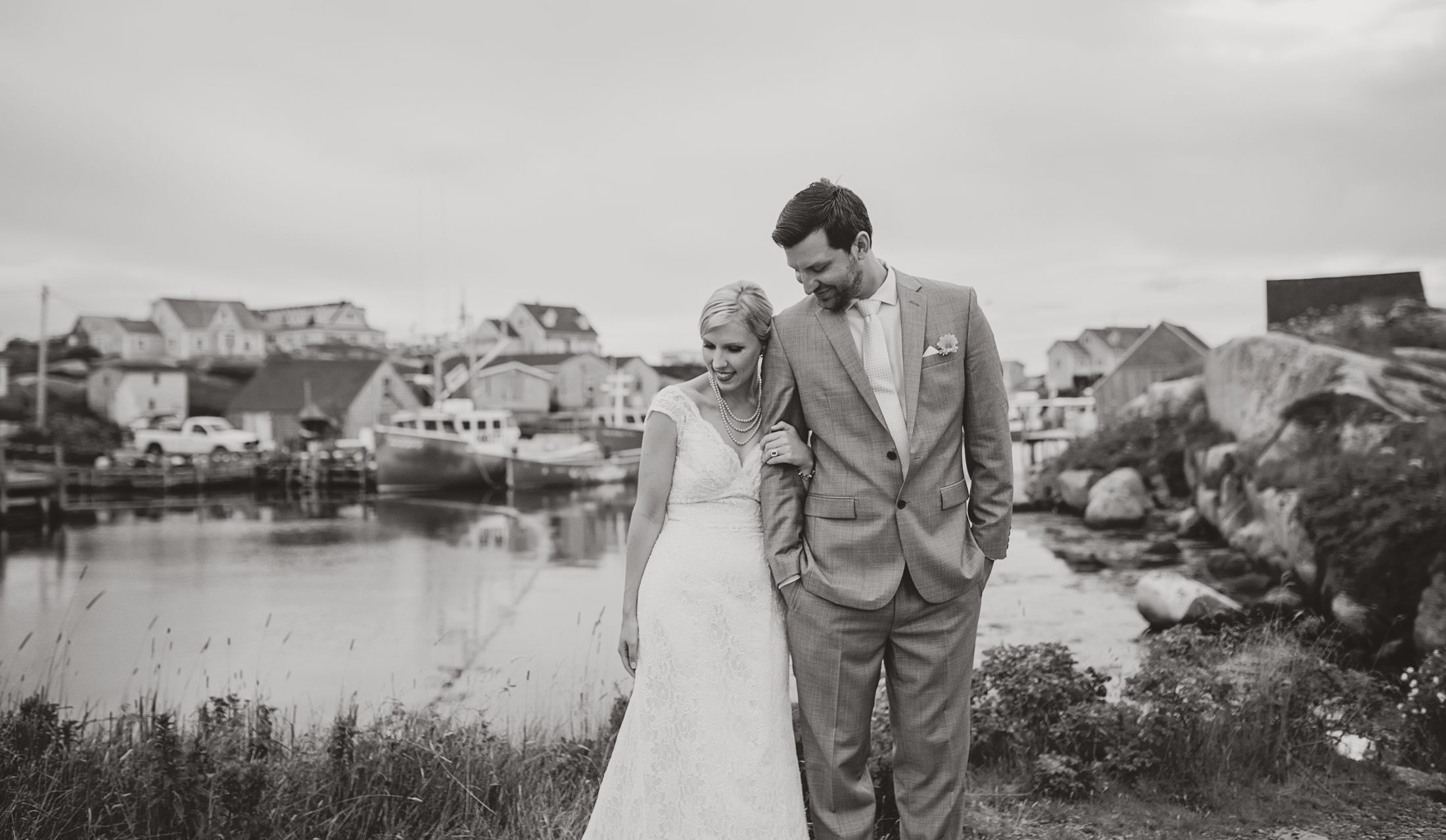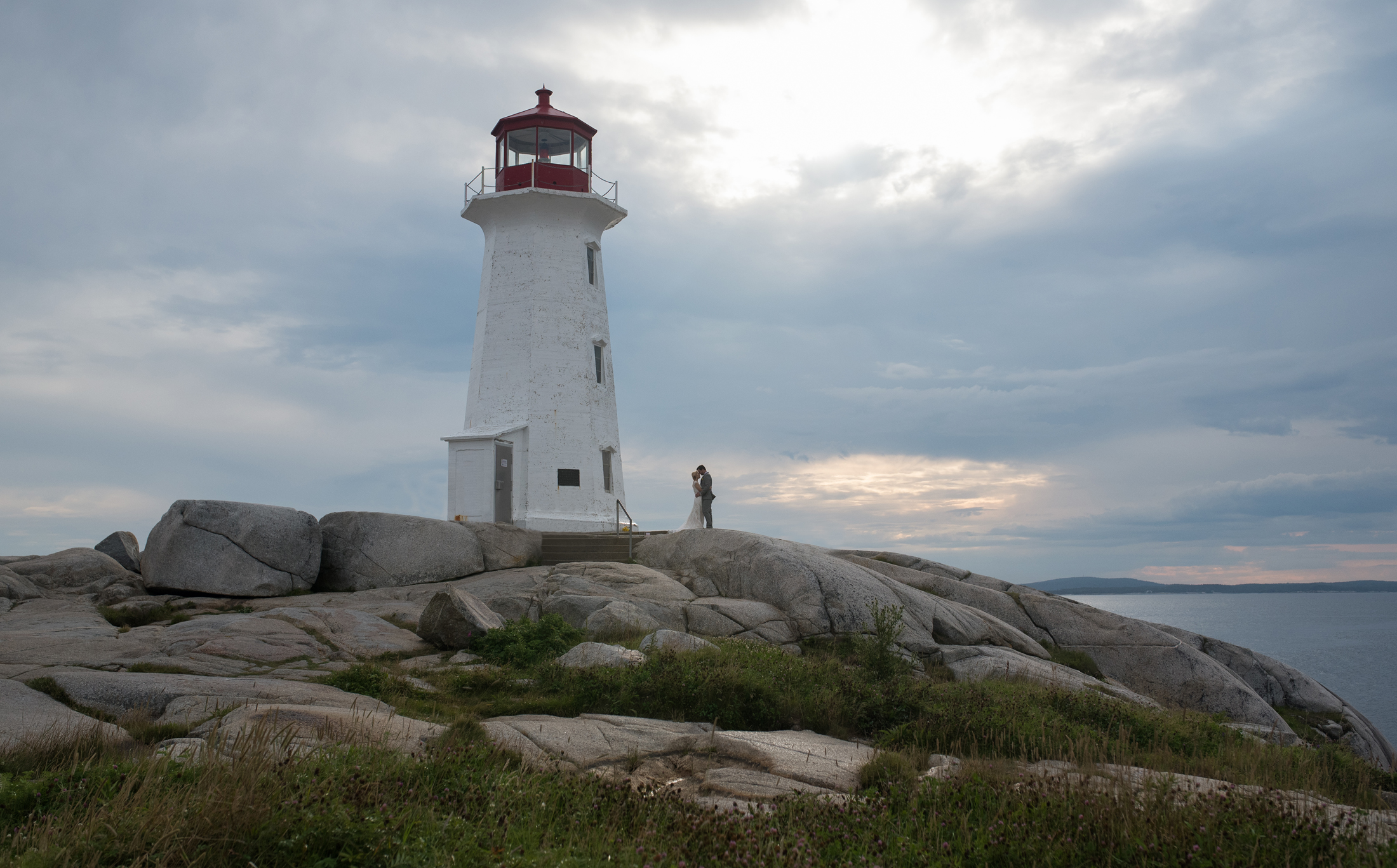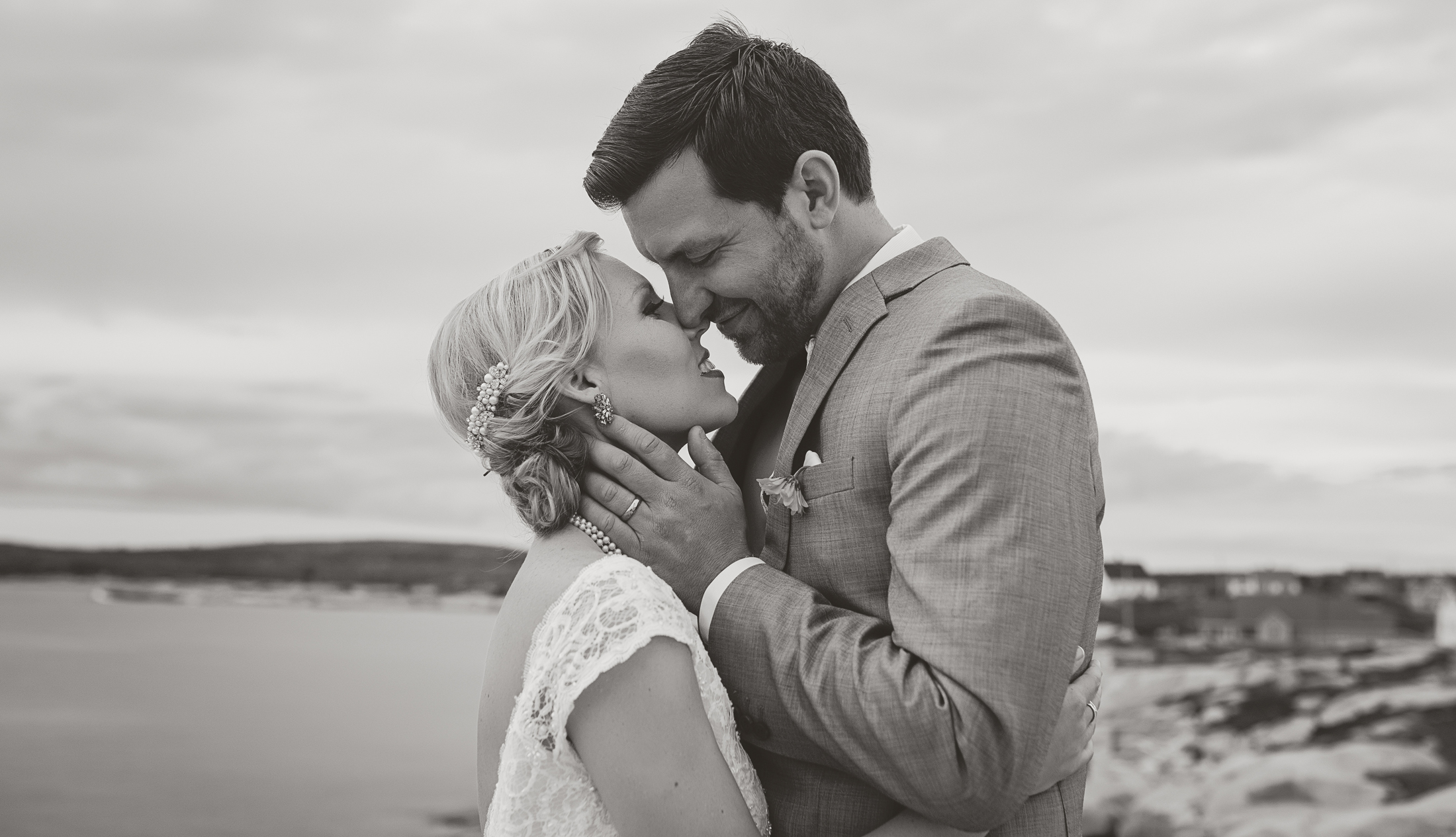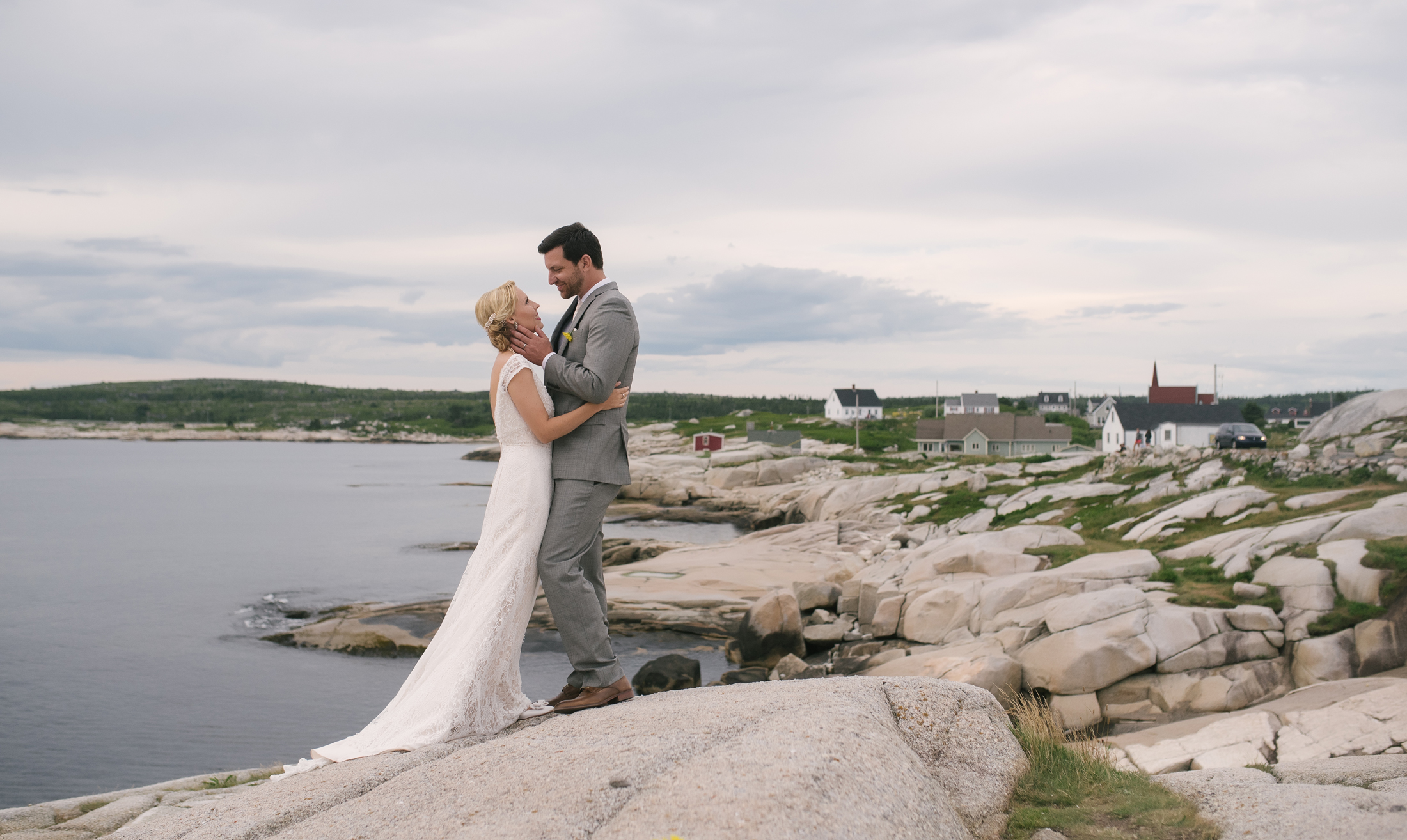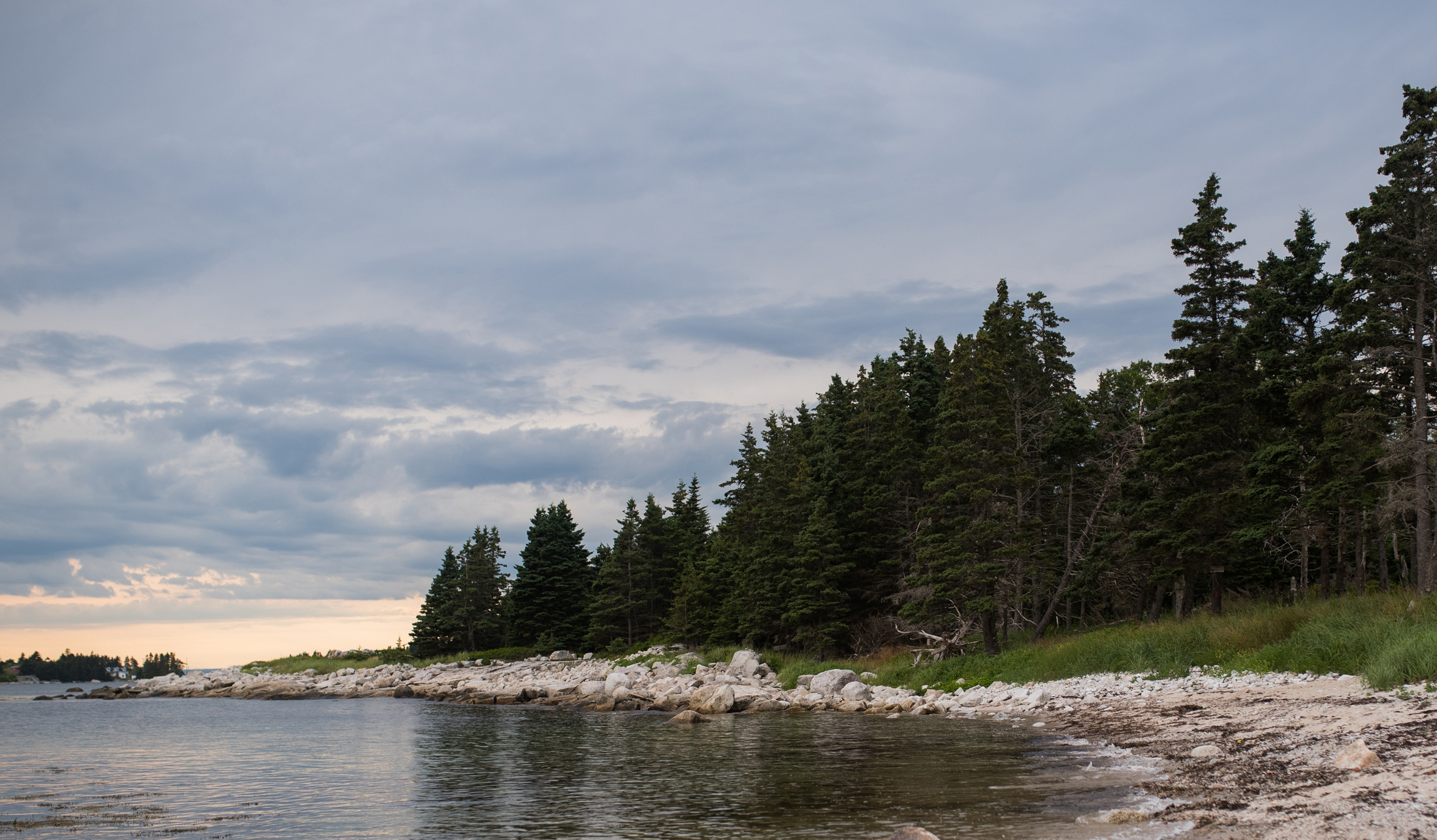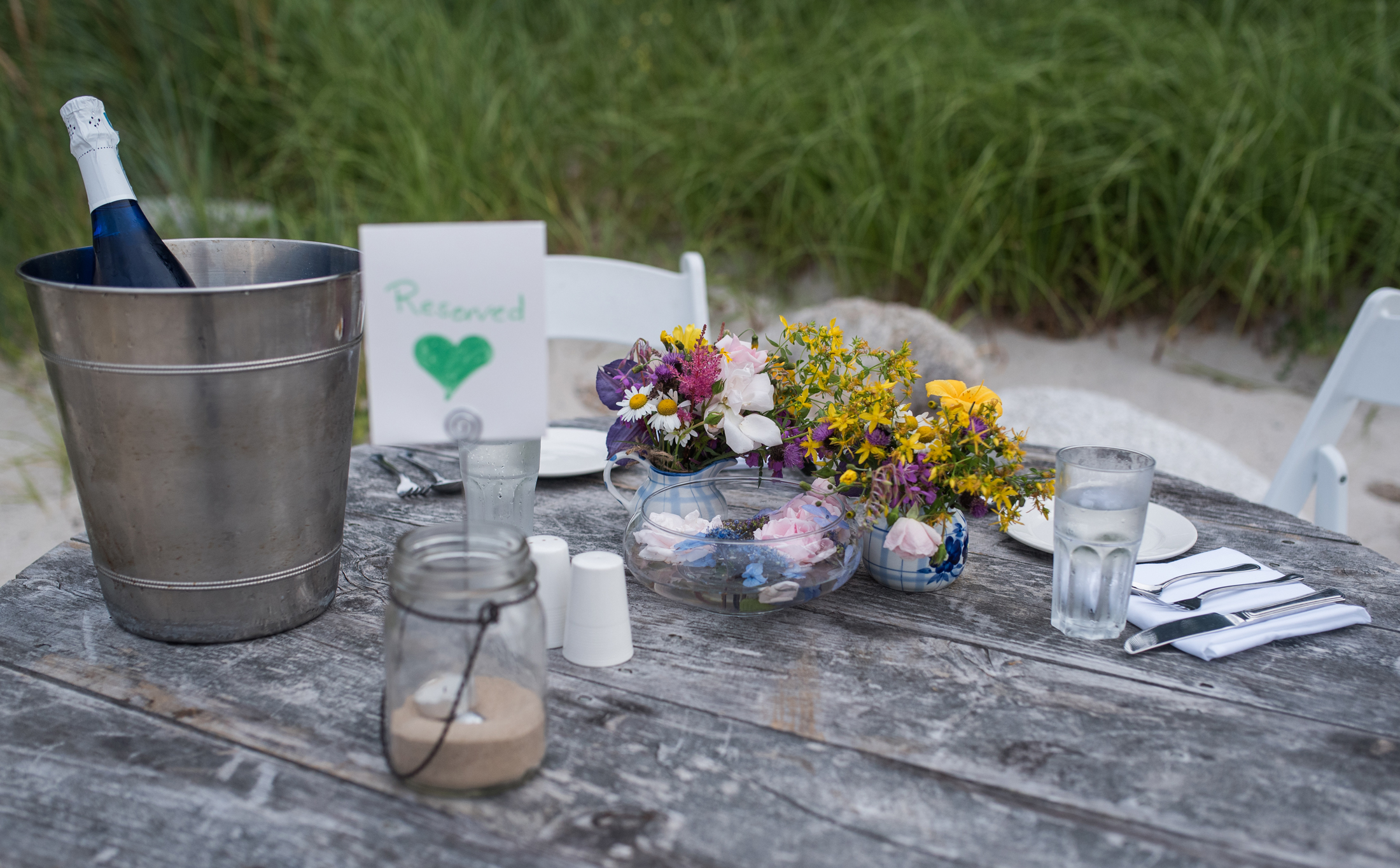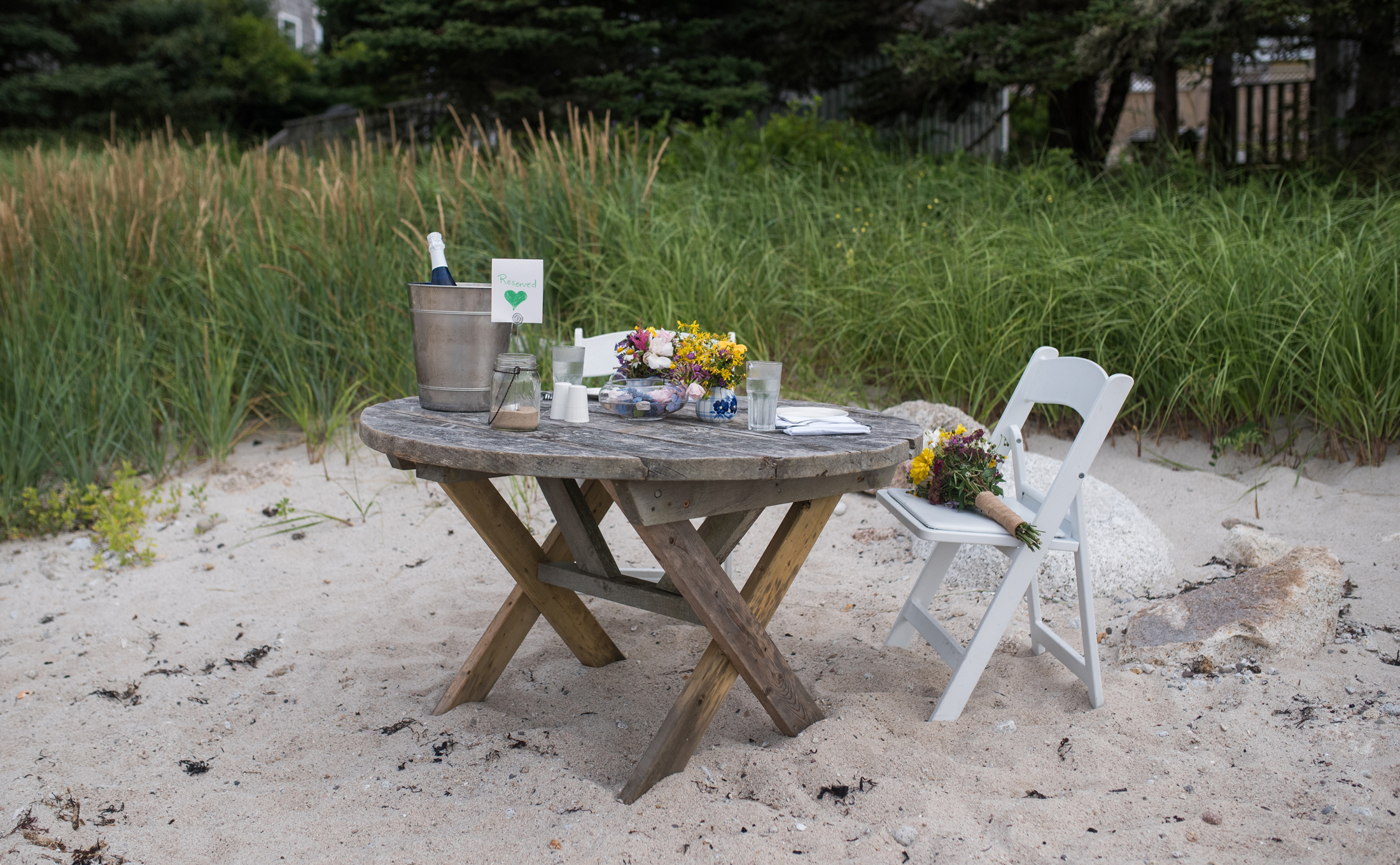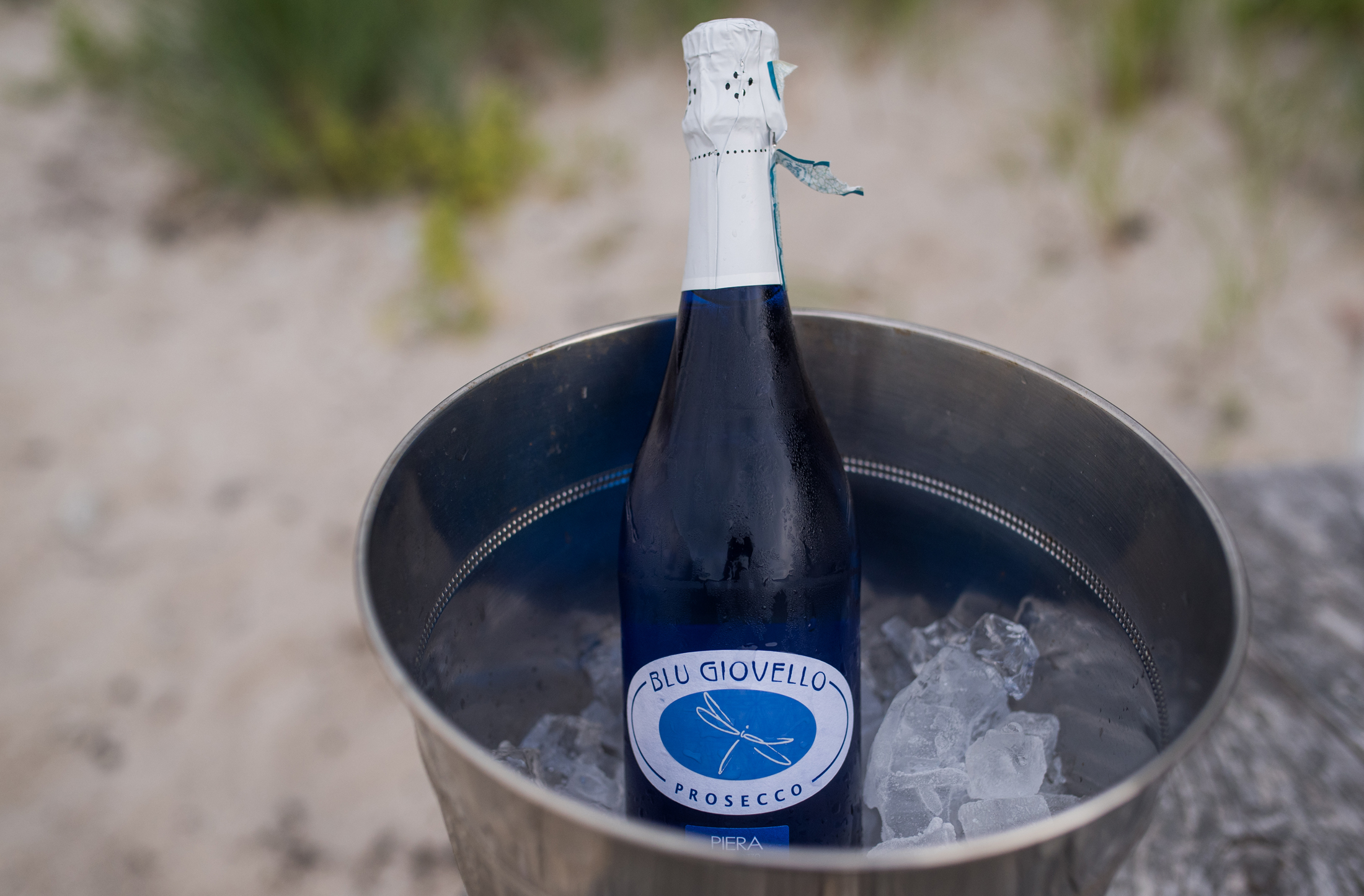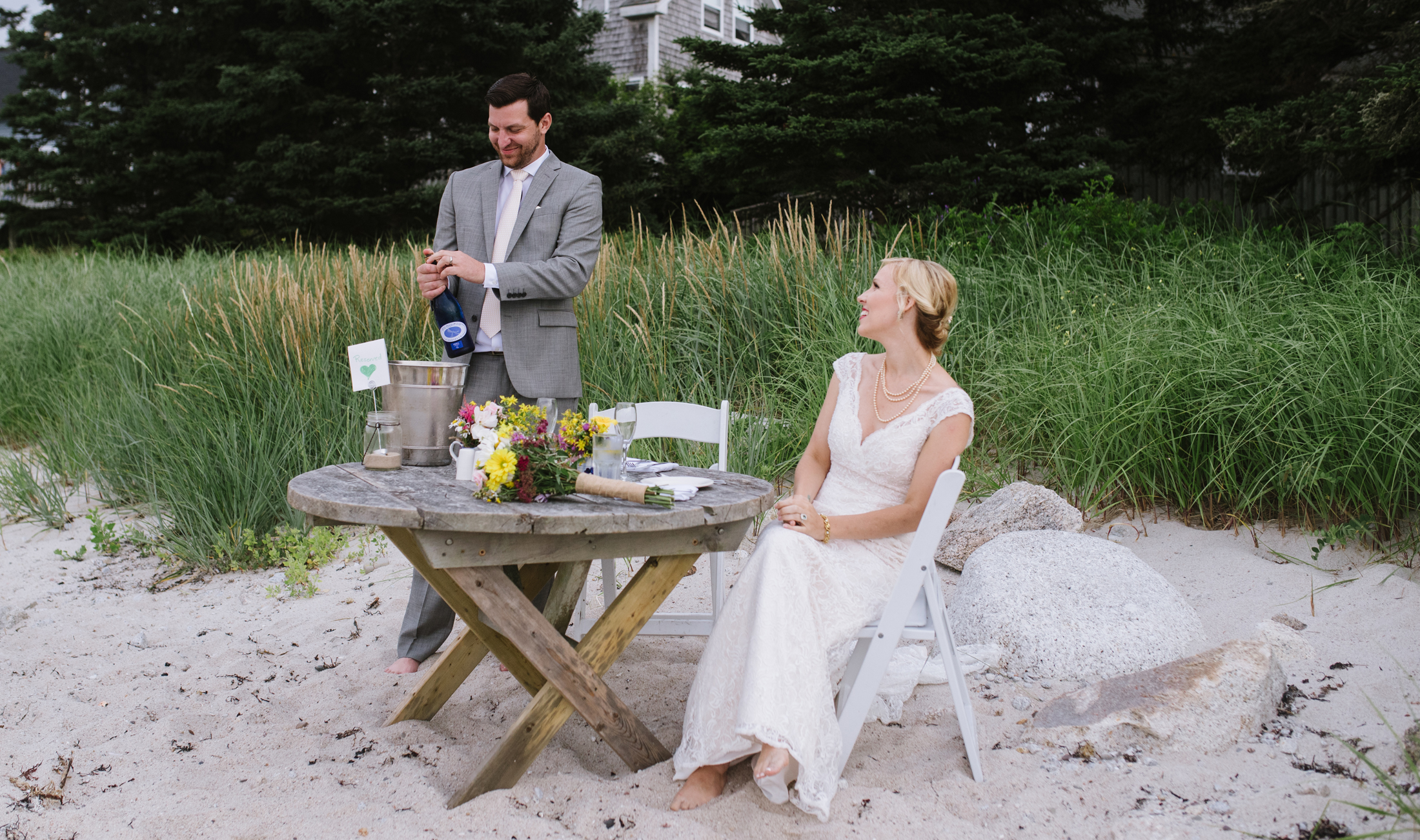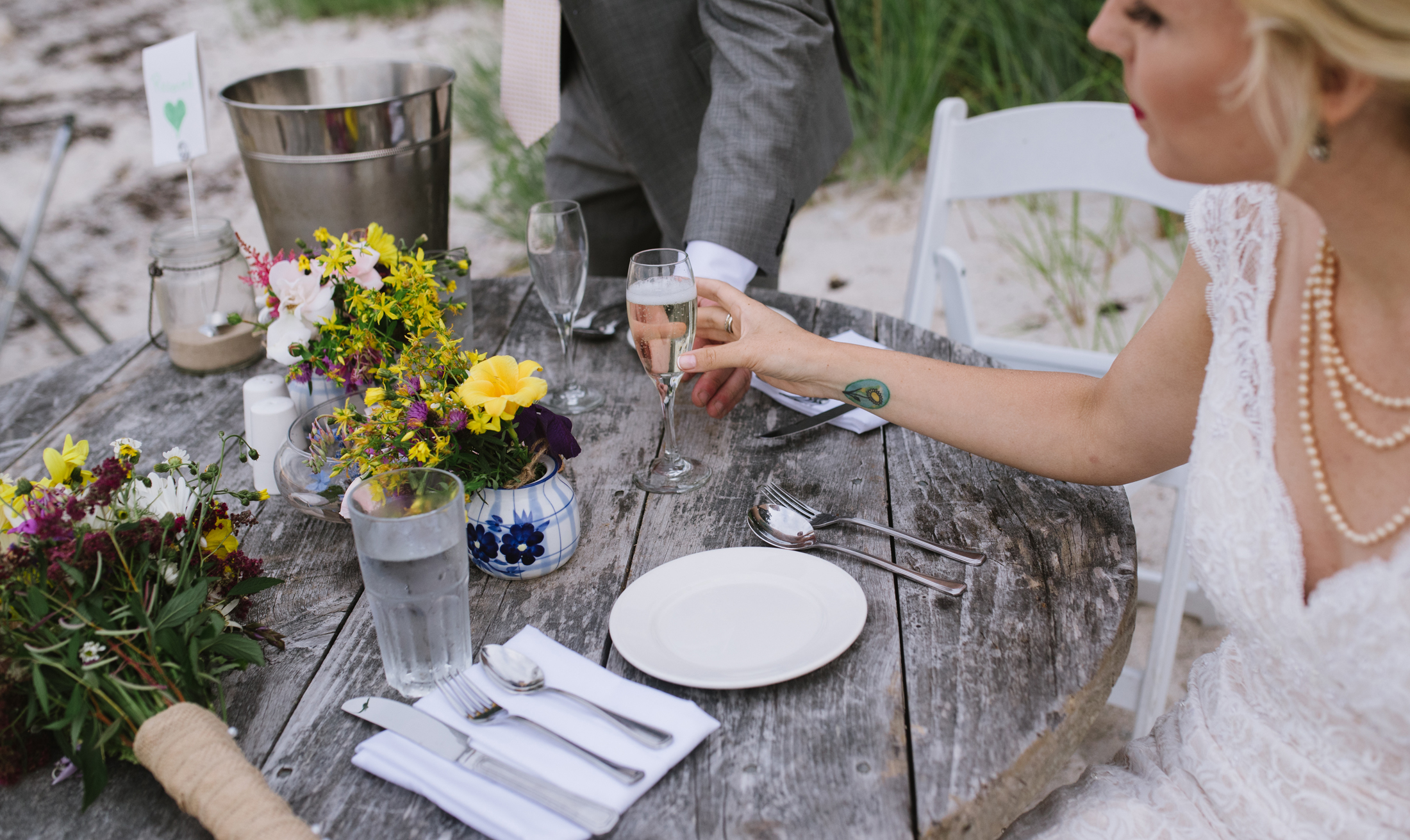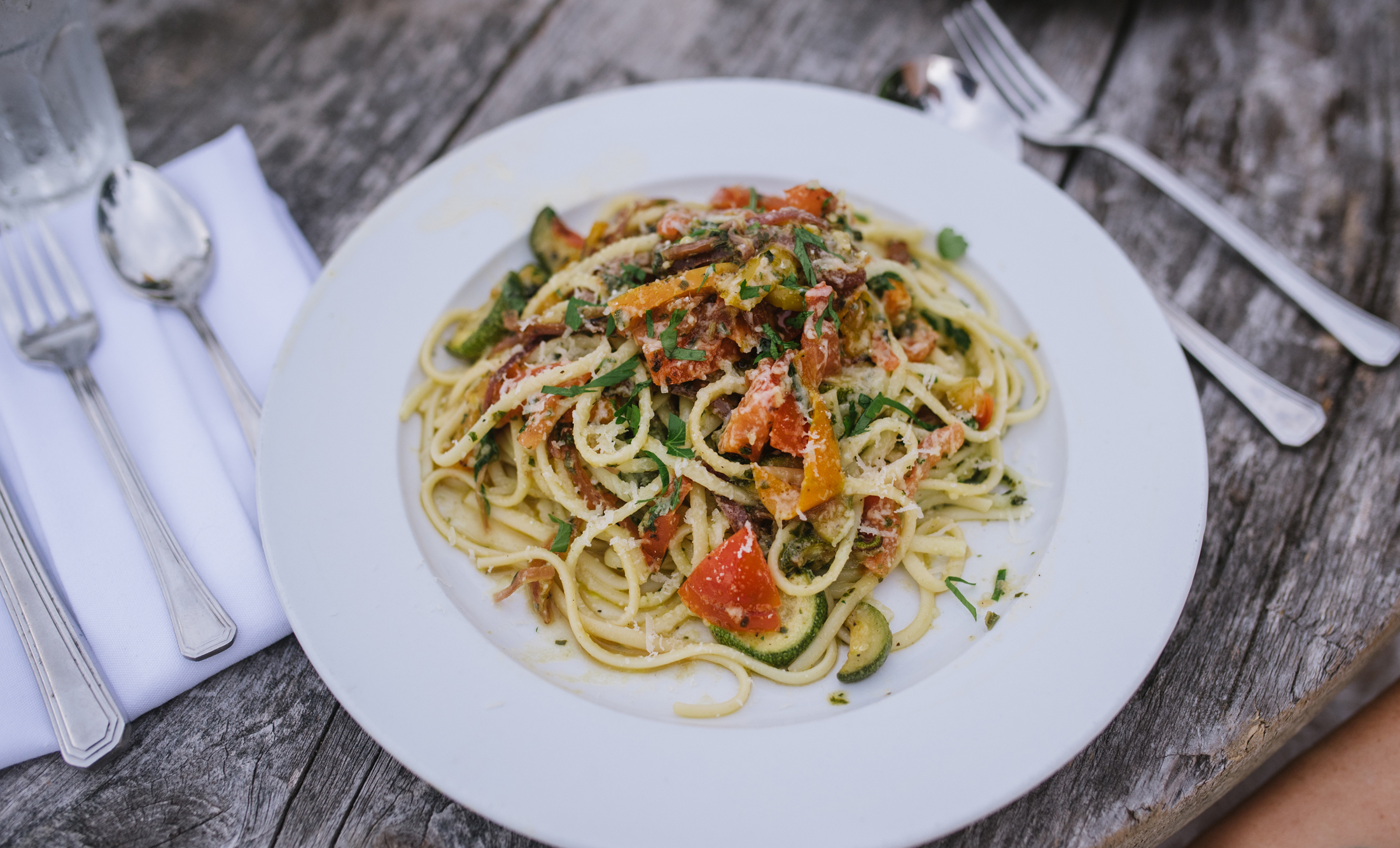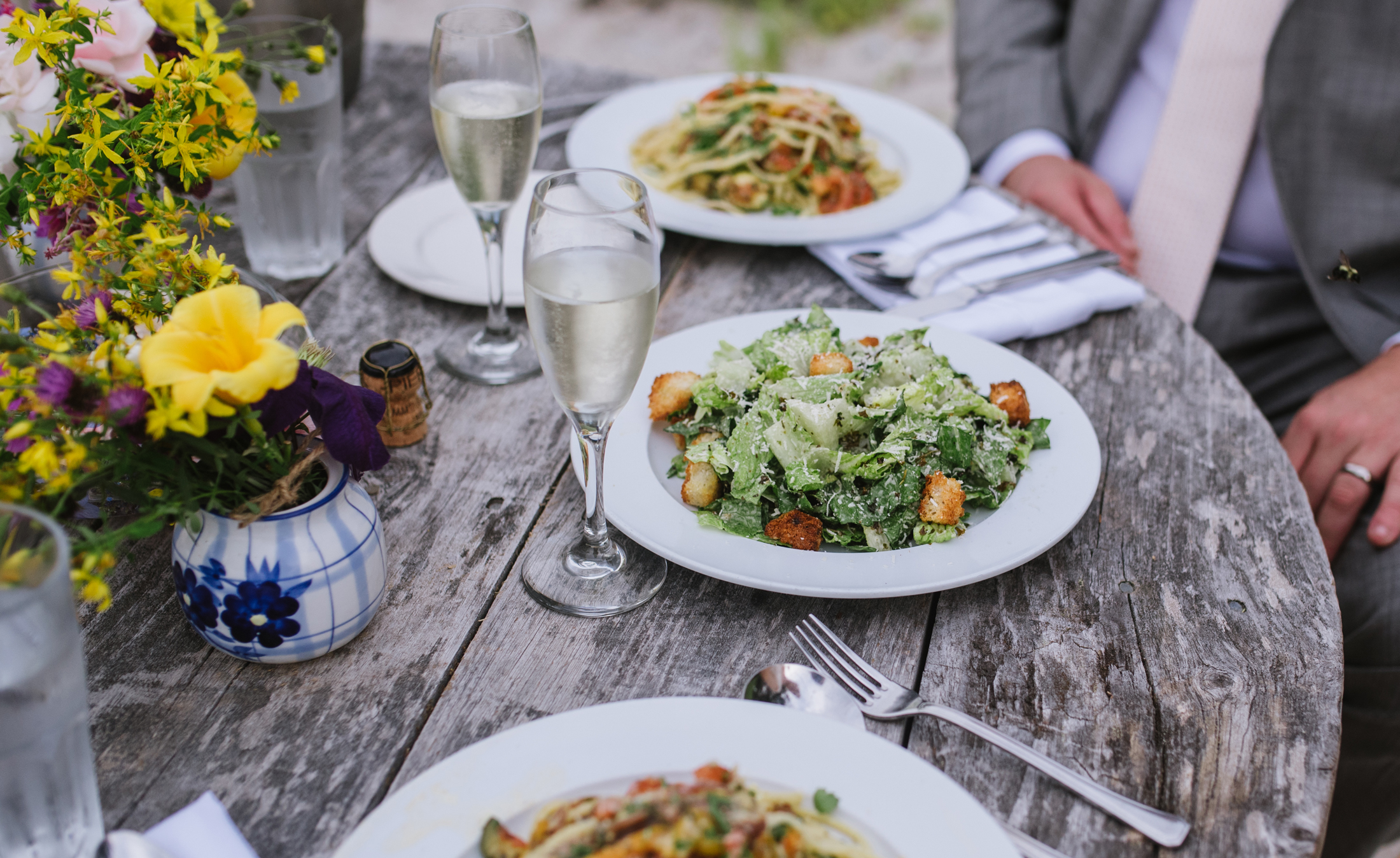 From the Bride ...
Love Story
I am from San Diego, CA and Michael is from Toronto. We met and live in Seattle, Washington. We actually met online but knew we loved each other that same day and couldn't leave each other's sides. He proposed to me at the end of summer on a rainy Seattle day. He asked me to go for a walk in a rainy, windy, thunderstorm! We were in our pajamas. I guess he slid the ring in his pocket without me noticing and at the top of the hill we were soaked. He got down on one knee with rain dripping down his face and said, "I want to be with you through the sunny times and the stormy times. I love you. Will you be my wife?" I said "YES! Of course!" Kinda romantic, but simple. Just like us.
Wedding Inspiration
Michael he is Canadian and we had dreamt of going to Halifax, Nova Scotia and exploring. We knew we wanted a shabby chic inspired, beachy, laid back, vintage style elopement somewhere in NS near Halifax. It was just him and I, so we helped each other pick the suit and dress and then found Oceanstone and booked immediately - which was a perfect fit and so breathtakingly beautiful and amazing!
Honeymoon
We hope to move to Nova Scotia in the future. We like the simple life, and all the old farmhouses. For our honeymoon we drove all over NS and truly fell in love with it. It's a special place for us forever, and possibly a future home!
Favourite Moment
Our favourite moment was our vows during our ceremony. They were written from the heart on these little love bird cards we picked up in Vancouver at the airport! It was heart felt, just him and I. We wanted it that way and it was perfect. Second favourite was our photo shoot with Caitlyn Colford at Peggy's Cove. Absolutely stunning.
Advice
Follow your heart! It doesn't have to be the most expensive, biggest event. It is the feelings and your overall picture or idea of happiness that matters most.