Brittany and Clark's wedding incorporated everything they love about the East Coast of Canada, using nature and greenery to highlight their wedding vision. It included many personal details that meant the world to them, like the custom chairs Brittany's late grandfather created for their special day.
Be sure to watch Brittany and Clark's love story below from Arrow & Knot Productions!
Aren't these photos, captured by Brady McCloskey Photography just lovely?!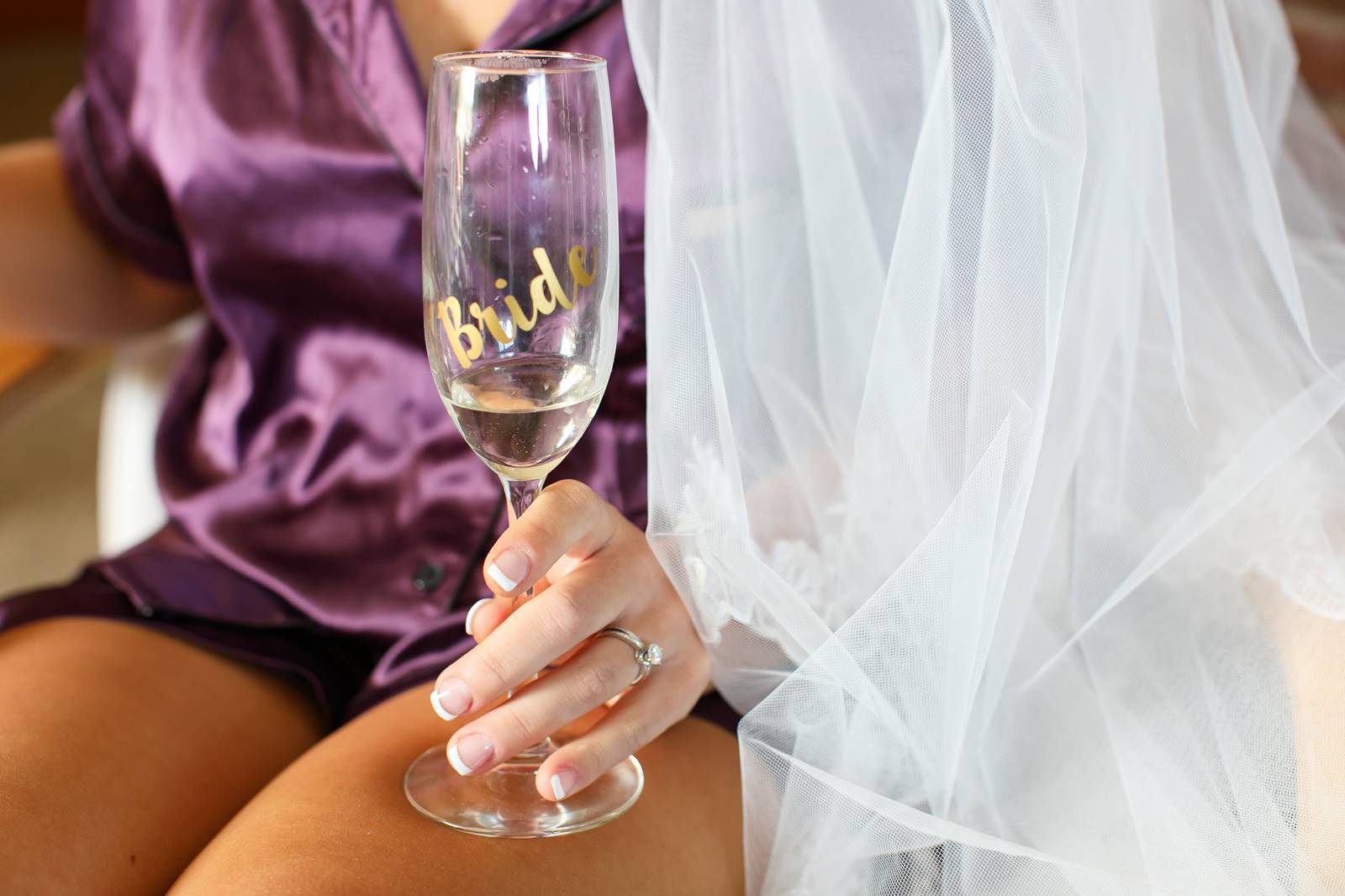 Love Story
Clark and I met while I was backpacking around Australia. I had been moving around quite a bit when I decided to take a job as a bar-maid in a small country town. I figured that here I could have a bedroom, save some money, and be gone within three months. It wasn't long after I first arrived that Clark walked in wearing a beanie, and I instantly knew I was in trouble. Clark opened up his home to me after I had returned from a 6 week backpacking adventure with my maid of honour and long time friend, Jenna.
Clark and I enjoyed all of our days left together as we knew the next seven months would fly by, and that would mean big decisions, and one long flight back to Canada for me. As the looming days passed by we both knew that ending our relationship wasn't going to be an option, so we began planning our long distance relationship.
In May, Clark temporarily relocated to Belgium, while I backpacked in South East Asia where he and I met in Bangkok before boarding a flight to Canada. Clark met my family as I returned home for the first time in two years, it was an amazing feeling that we started our LDR with Clark knowing and seeing both my home towns in Nova Scotia and Newfoundland. Our long distance relationship continued, and after much persuasion Clark temporary moved to Canada for 6 months, enjoying a Newfoundland winter and spring.
It was my second summer back home in Canada when Clark and I decided to relocate back to Western Australia, we made our decision quickly, leaving us to pack our bags and tick items off our bucket list rather quickly. It was on one of our bucket list items that Clark proposed. I had became quite interested in Change Island and Fogo Island, and requested that we all go there together before we left Newfoundland. It was a quick trip, but it didn't disappoint with Clark taking me aside to ask if I would be his wife. The ring was still in St.John's with the diamond being shipped around Canada, so Clark proposed with a stone, that I nearly threw into the ocean, unsure of what he was doing. In my defence, I just thought he was passing it to me so I could skip rocks. Upon arriving back to St. John's my mom had organized a small engagement dinner for us with our closest friends. We spent the rest of our Canadian time celebrating with family and friends in NFLD, NS, and BC.
Inspiration
One of our favourite things about Canada is how green it is. Our home in Western Australia is surrounded by small communities focused on broad acre farming, so we don't see a whole lot of greenery year round. We didn't have a whole lot of inspiration other than to try and feel as close to nature as possible. We started to make some decisions, and found our inspiration after a trip back to Canada where we started our meetings with the ladies from Elegant Productions and Chelsea Lee Flowers- it was during these meetings that everything started to fall into place, and our wedding decor/ inspiration all came to life.


Personal Details
Sadly, two months prior to our wedding my grandfather passed away, we were crushed that he would not be there to celebrate with us as he was so excited. Rewind a year: we had discussed with Gramp that we would like to have some of his special chairs be used for seating, he has spent hours and days refurbishing and giving them to family members, he always thought we were so silly to have wanted them there, but to us they were special. After he passed we knew that most were keeping those chairs near and dear, so we didn't try to get many, but we were so pleased to have four rows of his beautiful chairs for our families to sit on. Canoe and fishing stickers stuck to them or not, they were beautiful.
Clark and I became husband and wife whilst standing under the most beautiful arbour that has been put together by my father in the days leading up to the wedding. It was so perfect, and if we could have brought it back on the plane with us, we would have, but we really didn't think Air NZ would have been keen.


Favourite Moment
It was all so romantic, wonderful, and so much fun, but our favourite part was probably standing back spending special moments with each other while Brady McCloskey took our photos, looking onward to our guests enjoying cocktail hour. In the week leading up to the wedding many of our family and friends were able to meet for the first time as we had 28 Australians travel overseas. On our wedding day it was so special to look over and see them all chat, laugh, and engage in conversation as though they'd known each other forever. As the night went on we had to continue to remind ourselves to soak it in as an occasion like that would be rare to experience again in our lifetime.


Advice
Get a wedding planner! This wasn't even an option for us as we were planning from Australia and knew that we wouldn't be able to do it, but looking back at it all now there is no way I would ever do it without them, not even if I was doing it in my own backyard. The planners at Elegant Productions were 100% all of the time, and we are so happy to now call them our friends. The other piece of advice would be to keep you and your partner and your love at the centre of it all, don't loose yourself, your vision, and your reason because you are so busy or overwhelmed. It's a day that's all about you, and if you are happy everyone around you will be too.