The sound of gentle waves crashing on the beach. A cotton candy sunset illuminating the sky. A couple so in love you can't help but smile. Josh and Emily's Brackley Beach, Prince Edward Island engagement is romantic yet playful, and perfectly captures their love.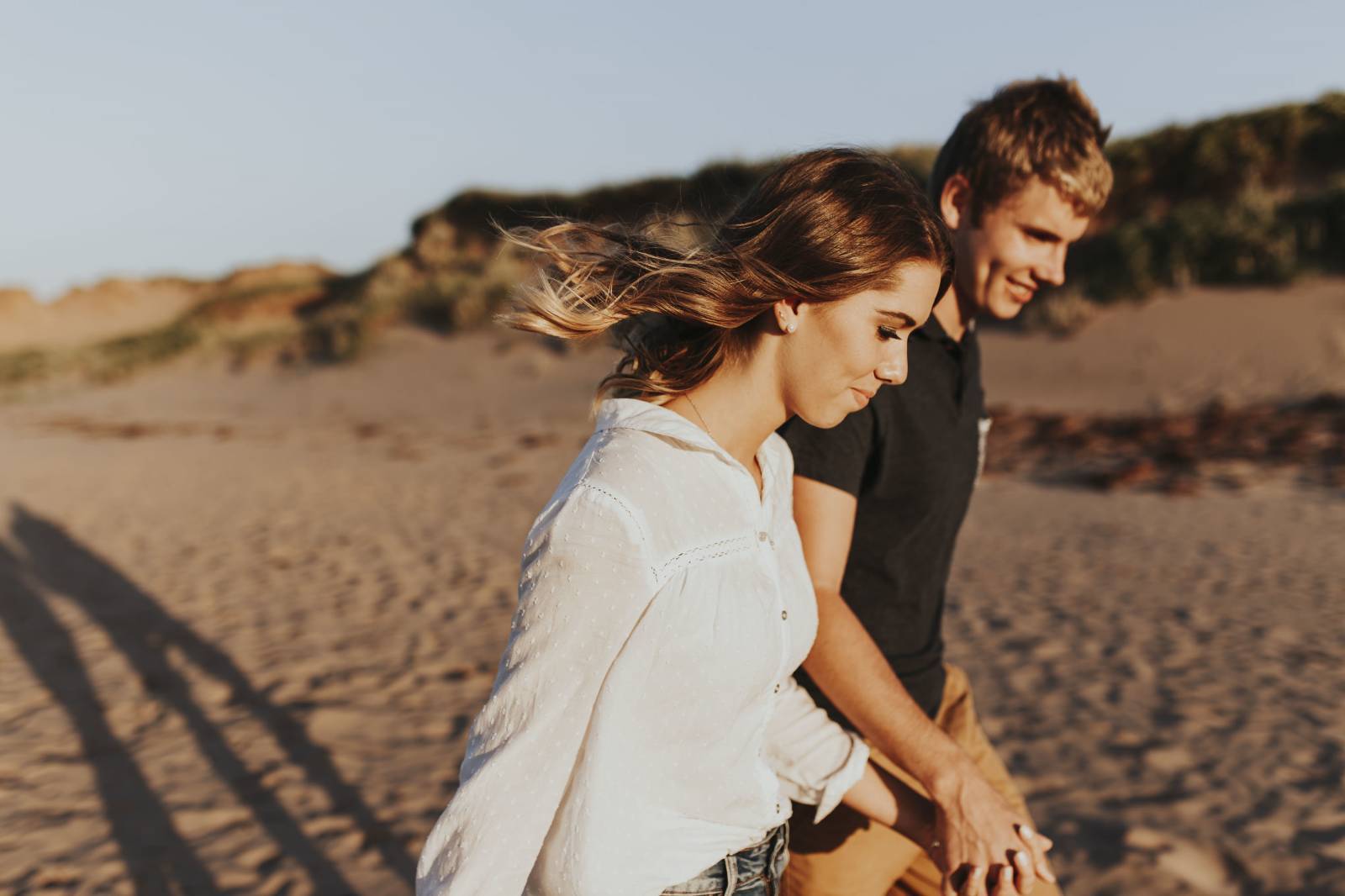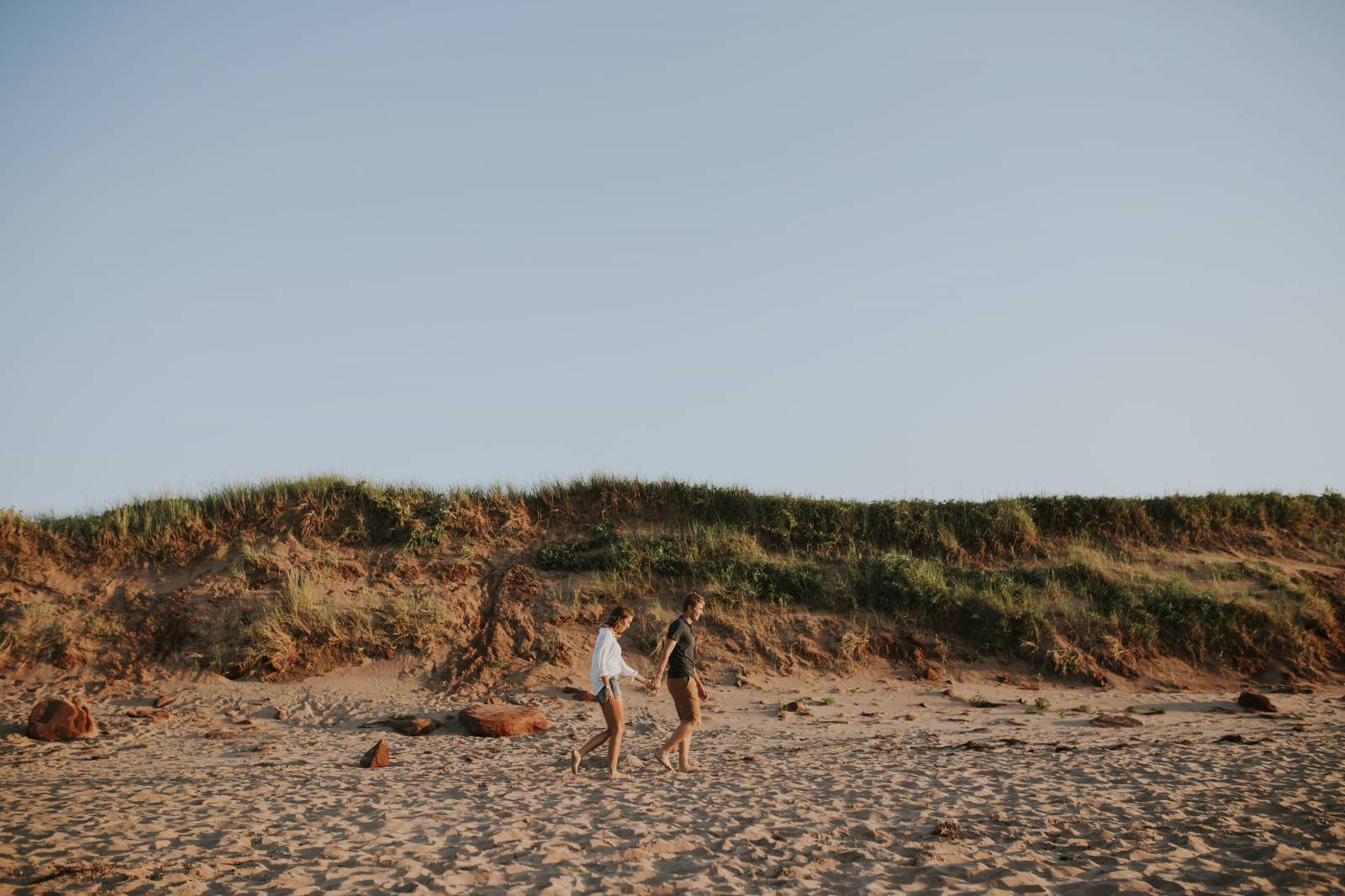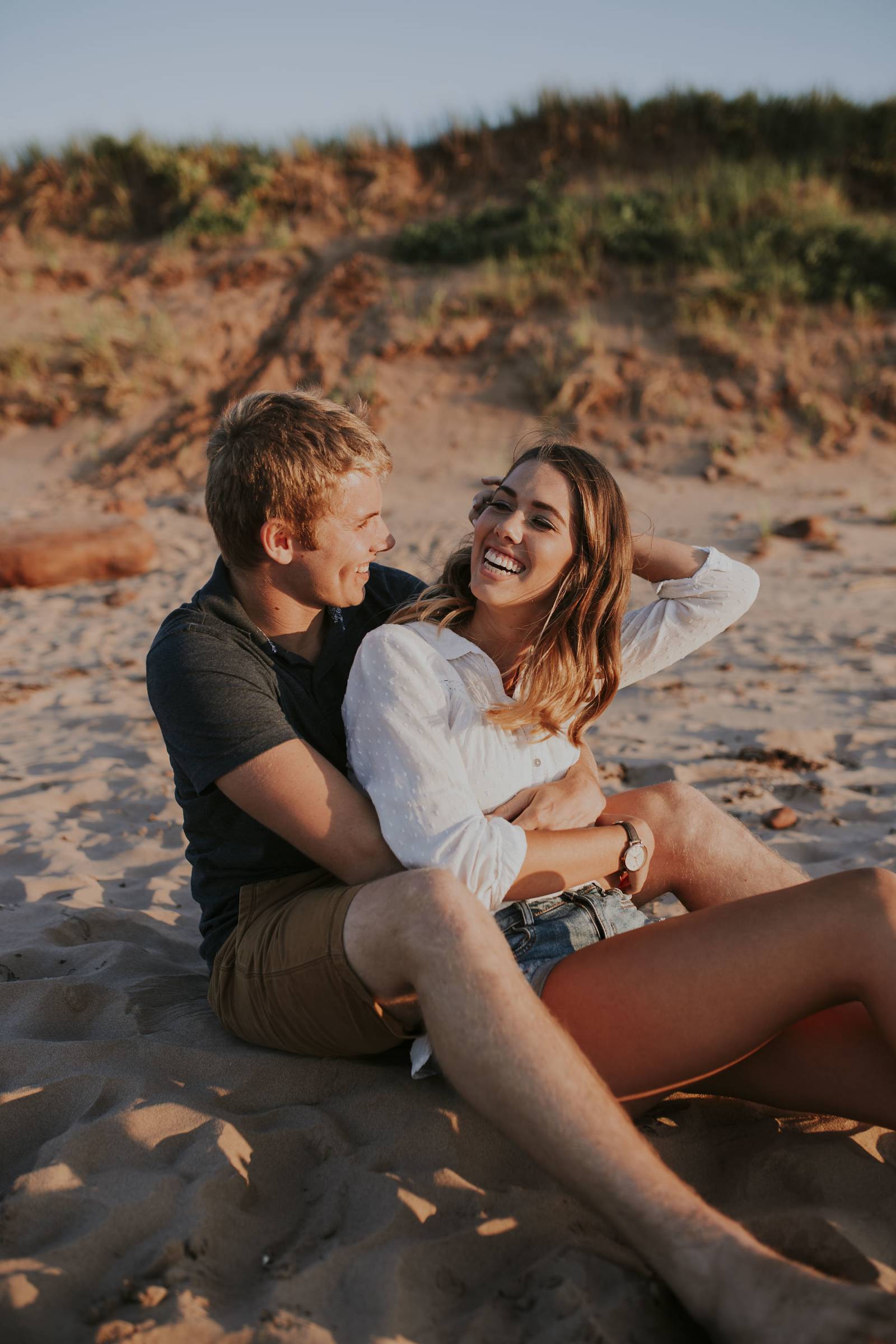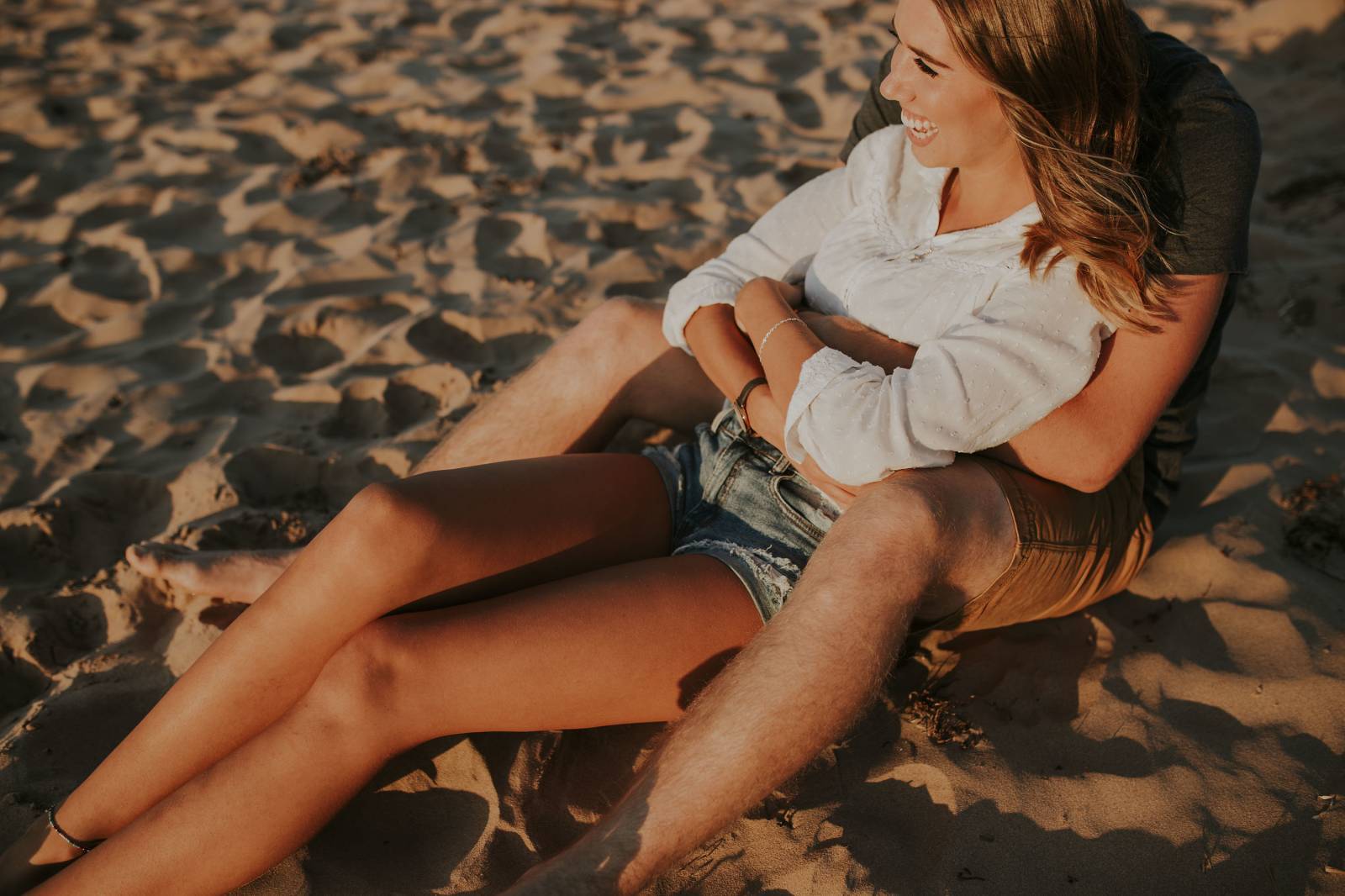 From Emily:

"Josh and I met in grade 9 when I was just 13 and he was 14. We did not start officially dating until spring of grade 11, but we were very much interested in each other and became best friends during grade 9 and 10. We have been together ever since (so working on our fifth year together) and we have survived two years of long distance during that time. We are both very goofy and love to have fun and adventure the East Coast together.

Josh proposed on May 16, 2017, the day we had started dating four years prior, and he completely surprised me. Since it was our four year anniversary, Josh told me to dress nice and that we would have a date night and go out for dinner. I went to his house all dressed up expecting to go out, and when I got there he said that he wasn't hungry yet so he asked if I wanted to go for a walk first. I agreed but was a little annoyed at first because of the fact that I was wearing a dress and we were about to go tramping through farm fields. But I was a good sport and put on my rubber boots with my dress and away we went. We went up to the fields around his house that overlook the whole Valley and it was really pretty. We walked to this place called the ring of trees. It's just a group of trees that have grown in a circle in the middle of a field and we have campfires up there sometimes. And as we are walking we are talking about things we've done for other anniversaries and he said "for this one I got you something special" and I still have no idea what's going on. Not a clue. And I don't know why but I'm staring at the ground as we walk into the ring of trees and he says "Emily are you gonna look up?" and I'm kind of confused but I look up and nailed to the tree across from me is a wooden sign that says "marry me?" I just started crying so much and I look over at Josh and he's on one knee, saying cute things and he asked me to marry him and I said yes!"
From Melissa Harding Photography:
"Josh and Emily are SO incredibly fun! They drove three hours to PEI just for their engagement shoot, and I'm so glad they did! We ran around Brackley Beach during sunset for these photos - once the sun had gone down we got a beautiful sunset. These two never had professional photos taken before but you would have never known - they didn't let the camera hold them back from being the loving and playful couple that they are!"