Beth and Russell's romantic and intimate engagement session took place at beautiful Hirtle's Beach in Kingsburg, Nova Scotia. With soft sand beneath their toes and the warm sun shining down on them, the couple lovingly posed with one another for photographs captured by Yumi M Photography.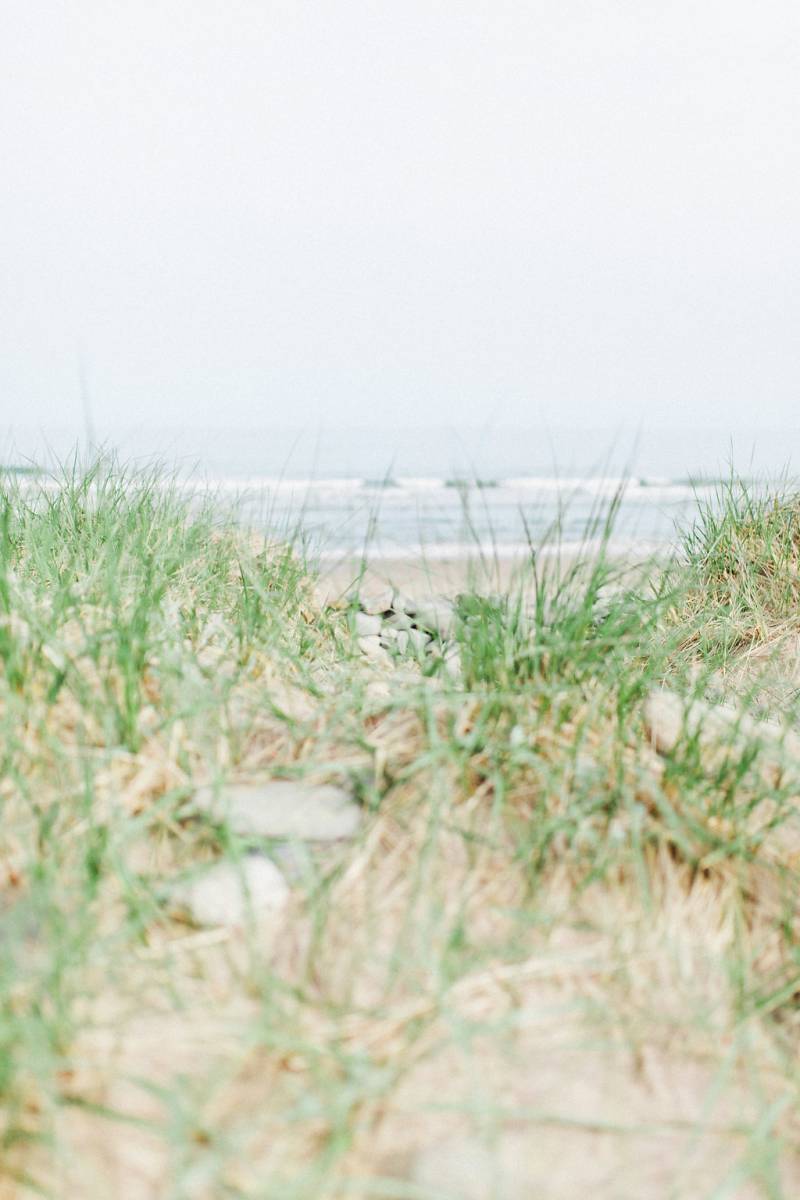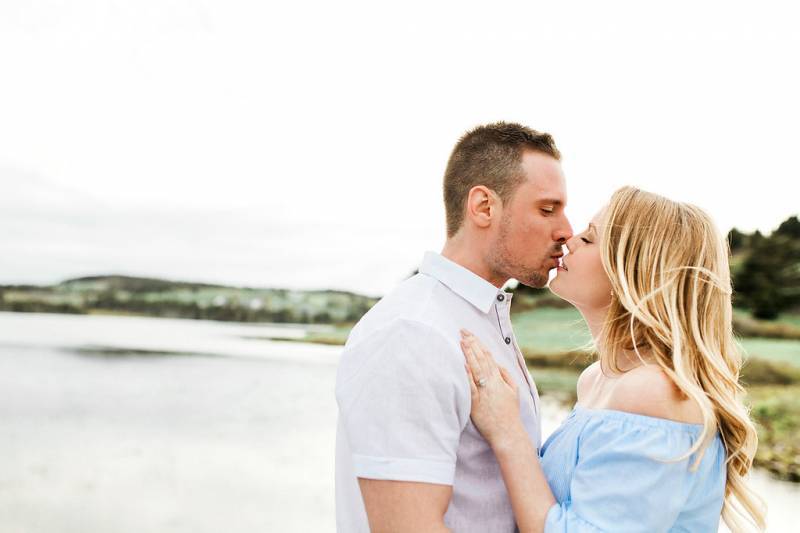 Beth & Russell's Love Story
"Russell and I met in the summer of 2012 at the Shore Club in Hubbards, NS. It was a typical Saturday night dance - I was there with some girl friends and he was there with some of his friends. We were both on the dance floor when there was an opening in the crowd, we saw one another and immediately started dancing together. We decided to go outside to talk and get to know one another. After talking for some time, the dance was over and my ride was waiting. He asked me "do you like food?" I laughed and of course said yes. We exchanged numbers and arranged to set up a date to go for dinner that Tuesday. We have been together ever since.
Russell proposed to me on Valentine's Day of 2017. It had just stormed for two days and we had been shoveling all morning. We went inside for brunch and Russell asked me if I wanted to walk over to our friends that afternoon. I of course said yes. I thought a walk in the snow would be fun! I scrambled around trying to find a snack to bring and asked him if we should bring over some wine and suggested we take the car, Russell said "no, get your snow pants on we're going for a walk!" We walked through the snow almost to our friends place when Russell thought it would be funny to push me into a snow bank. Of course I didn't find this very funny. By the time I pulled myself up and turned around Russell had got down on his knee and asked me stand up, in shock I just sat there asking him over and over if he were joking and he simply asked "will you marry me?" I of course said yes! We walked back to our place laughing and smiling as it turns out we never were walking to see our friends it was just to get me out of the house to pop the question. We celebrated that evening with Russell's parents and are now planning a wedding for Labor Day of 2018." ~Beth
From the Photographer
"I met Beth and Russell for the first time for their engagement session at Hirtle's Beach in June 2017. Gentle breeze, beautiful beach grass, cute little board walk - it was just the perfect location for the romantic, intimate engagement session. They were so down to earth, and open to any suggestions. It was so much fun capturing their personalities and the love that they have for each other!" ~ Yumi M Photography