Taylor and Lindsay's rustic and nautical wedding in Lunenburg, Nova Scotia perfectly embodies a rustic and nautical wedding. The couple used the colours of reds, blues and golds and combined them with buoys, lanterns, rope and stripes to give their wedding lots of nautical charm.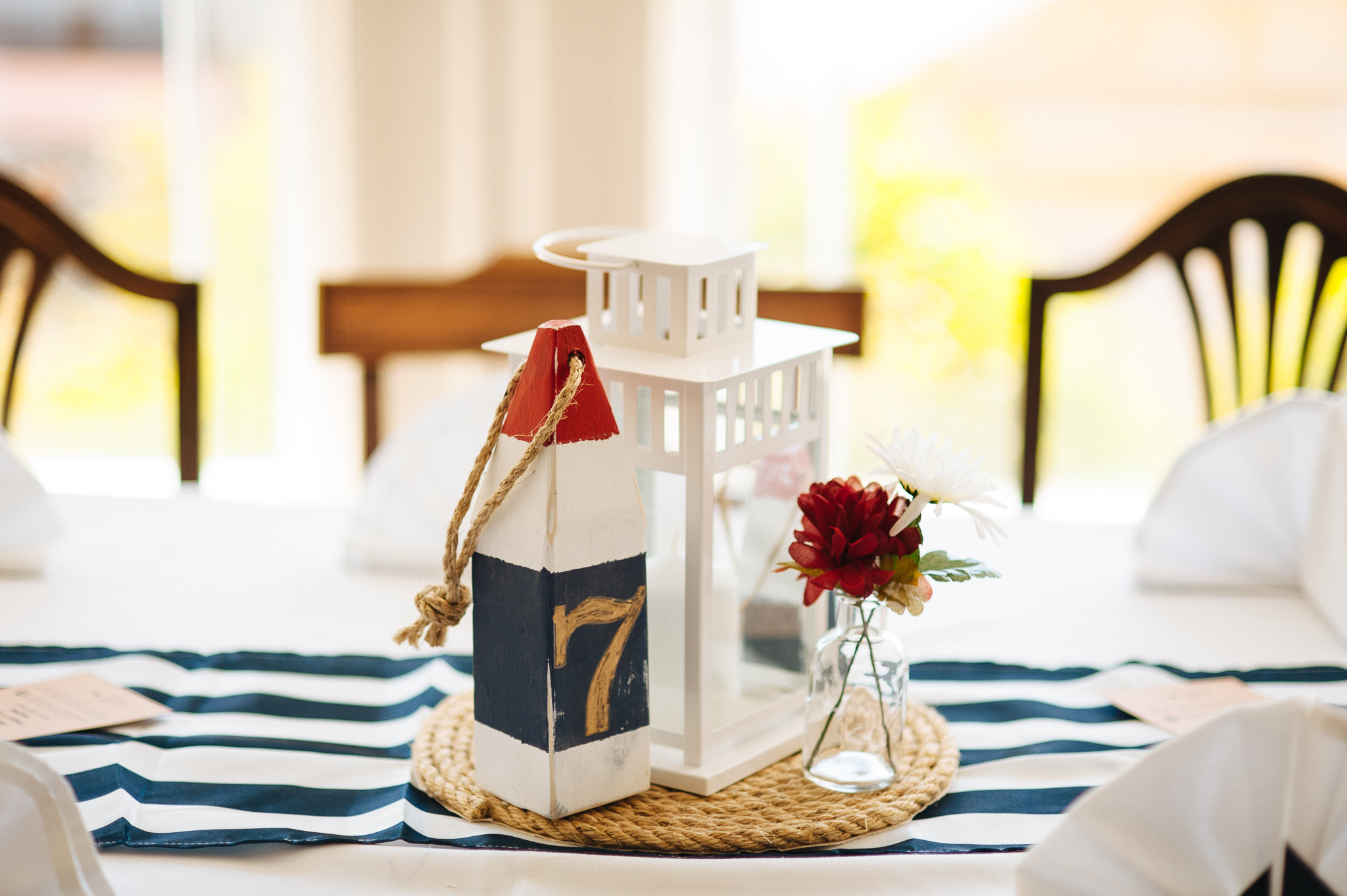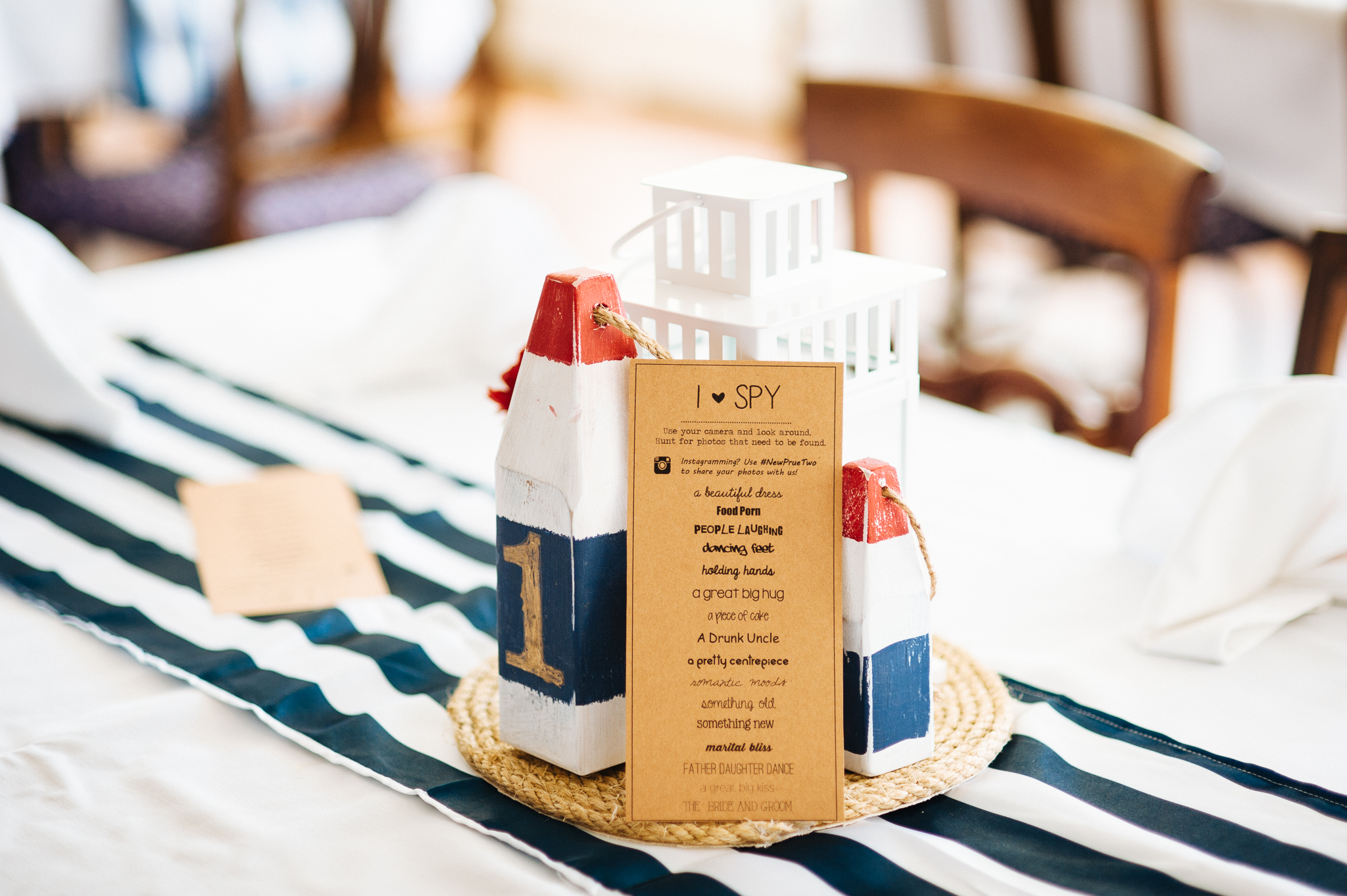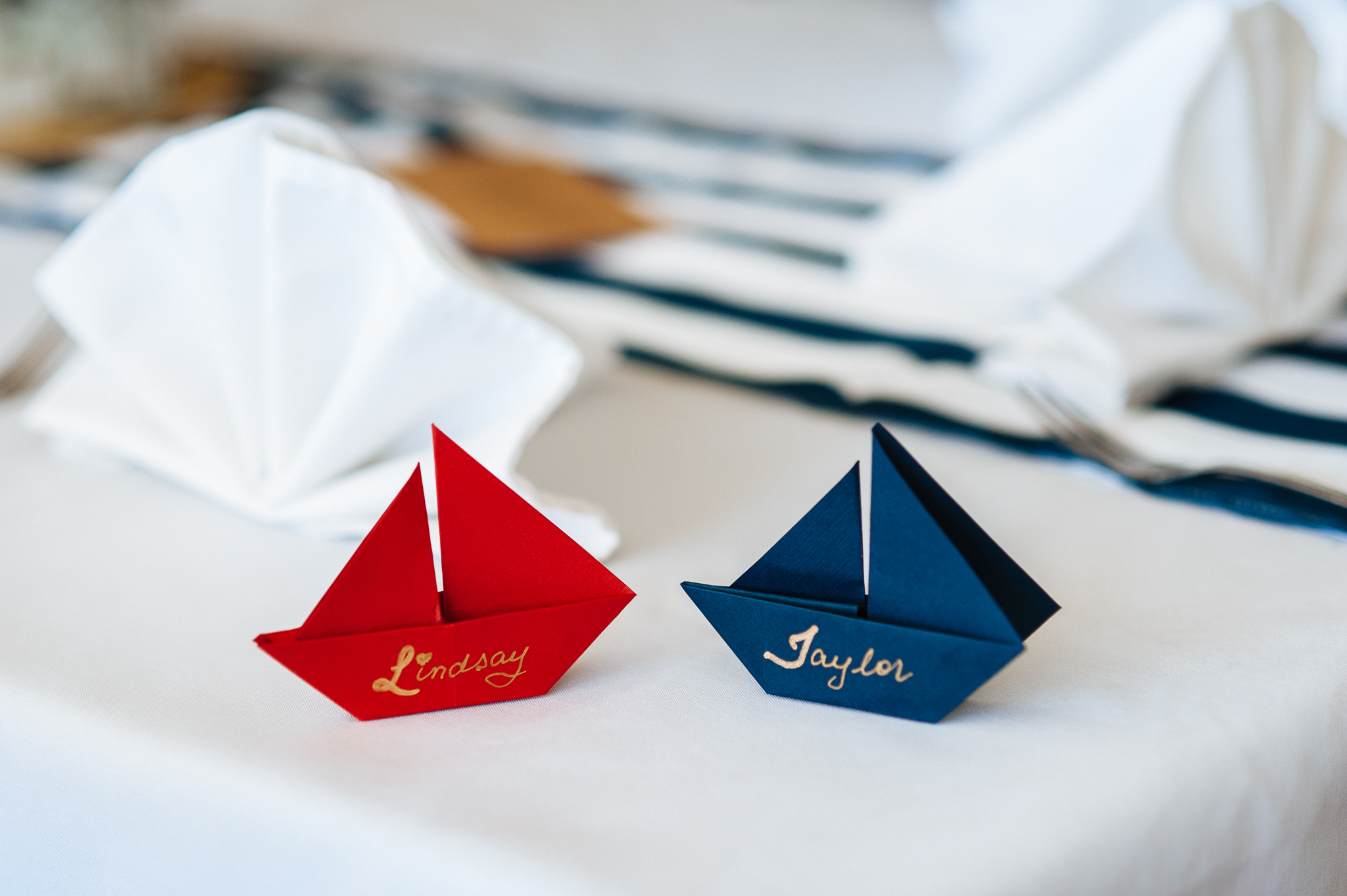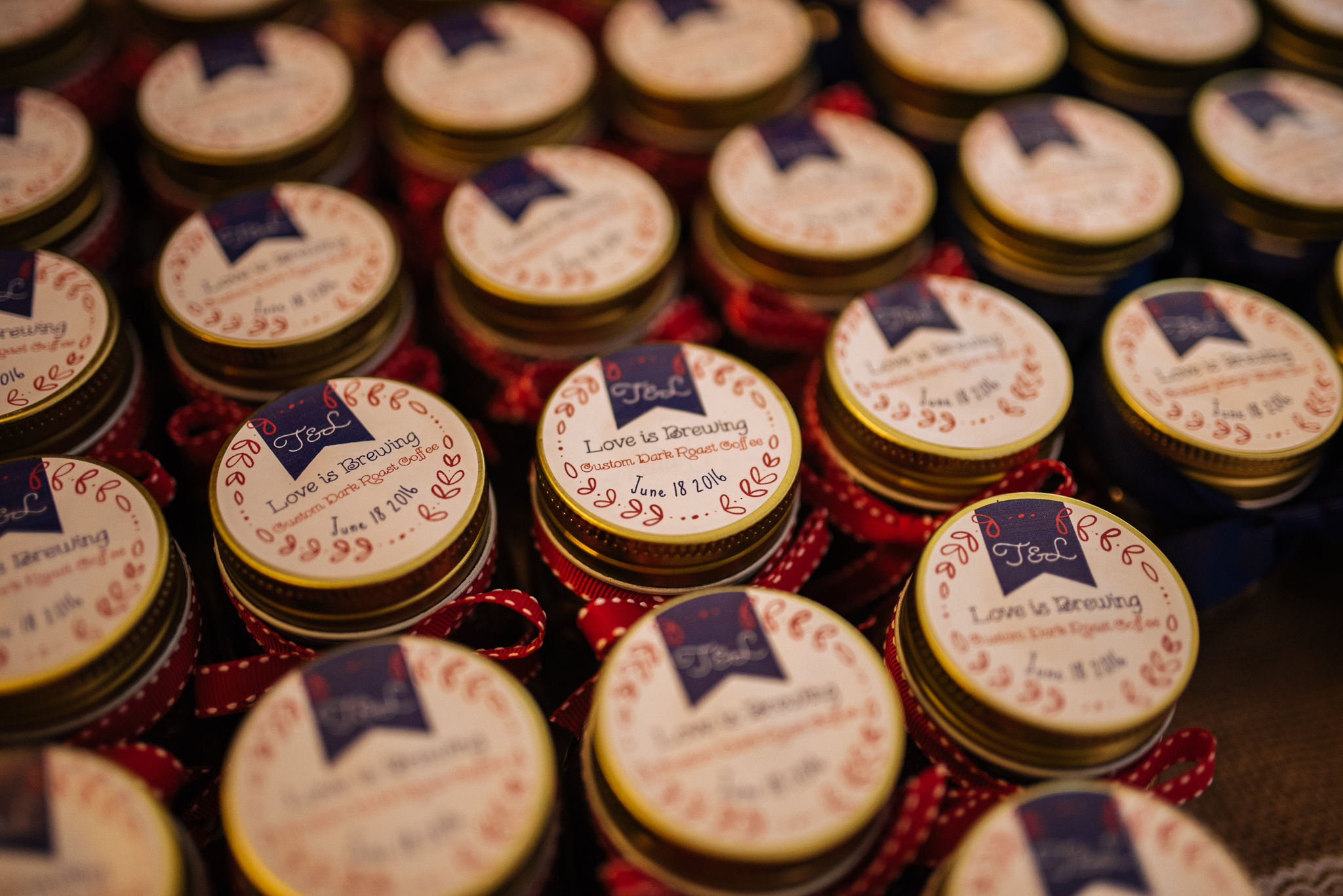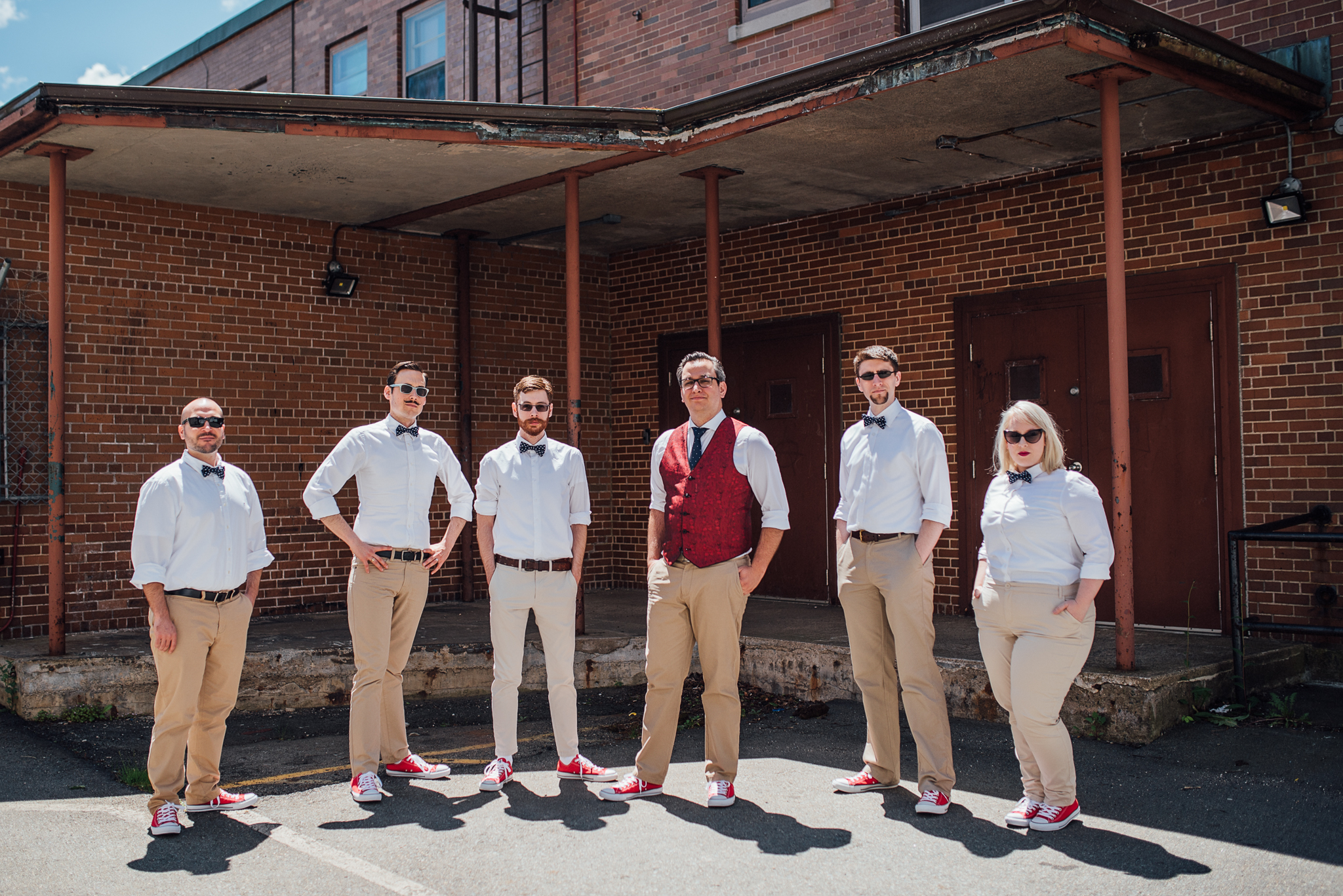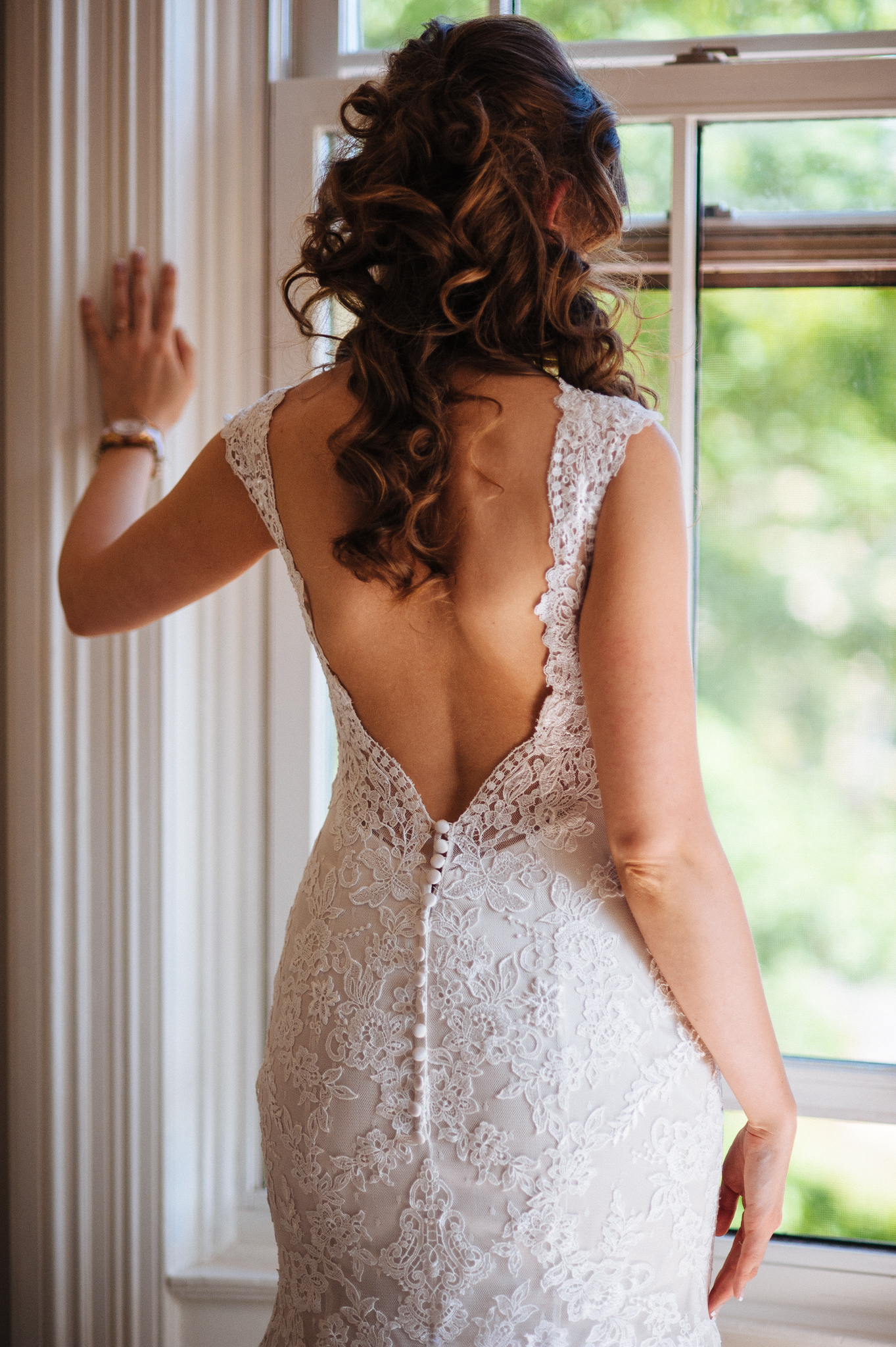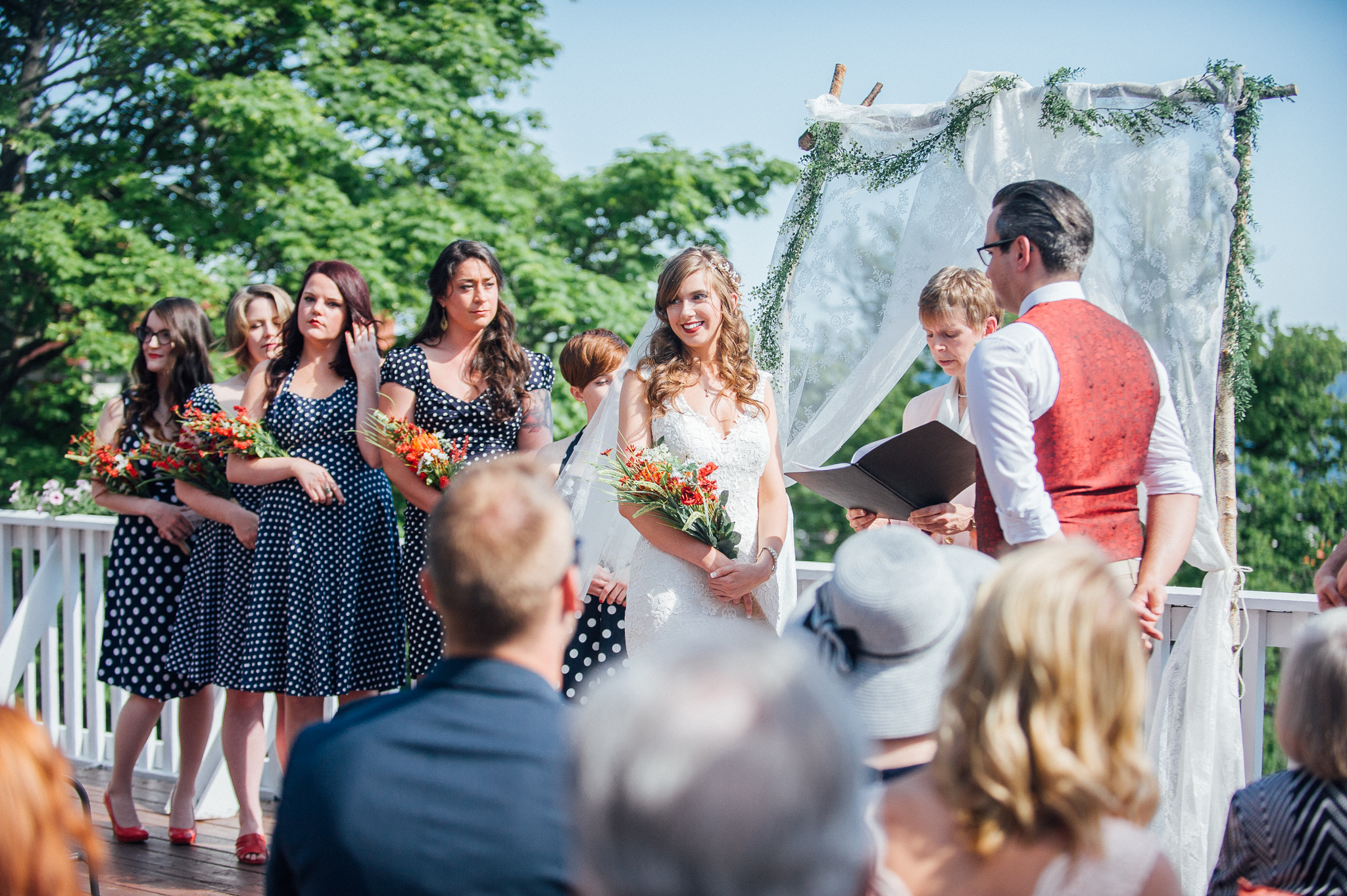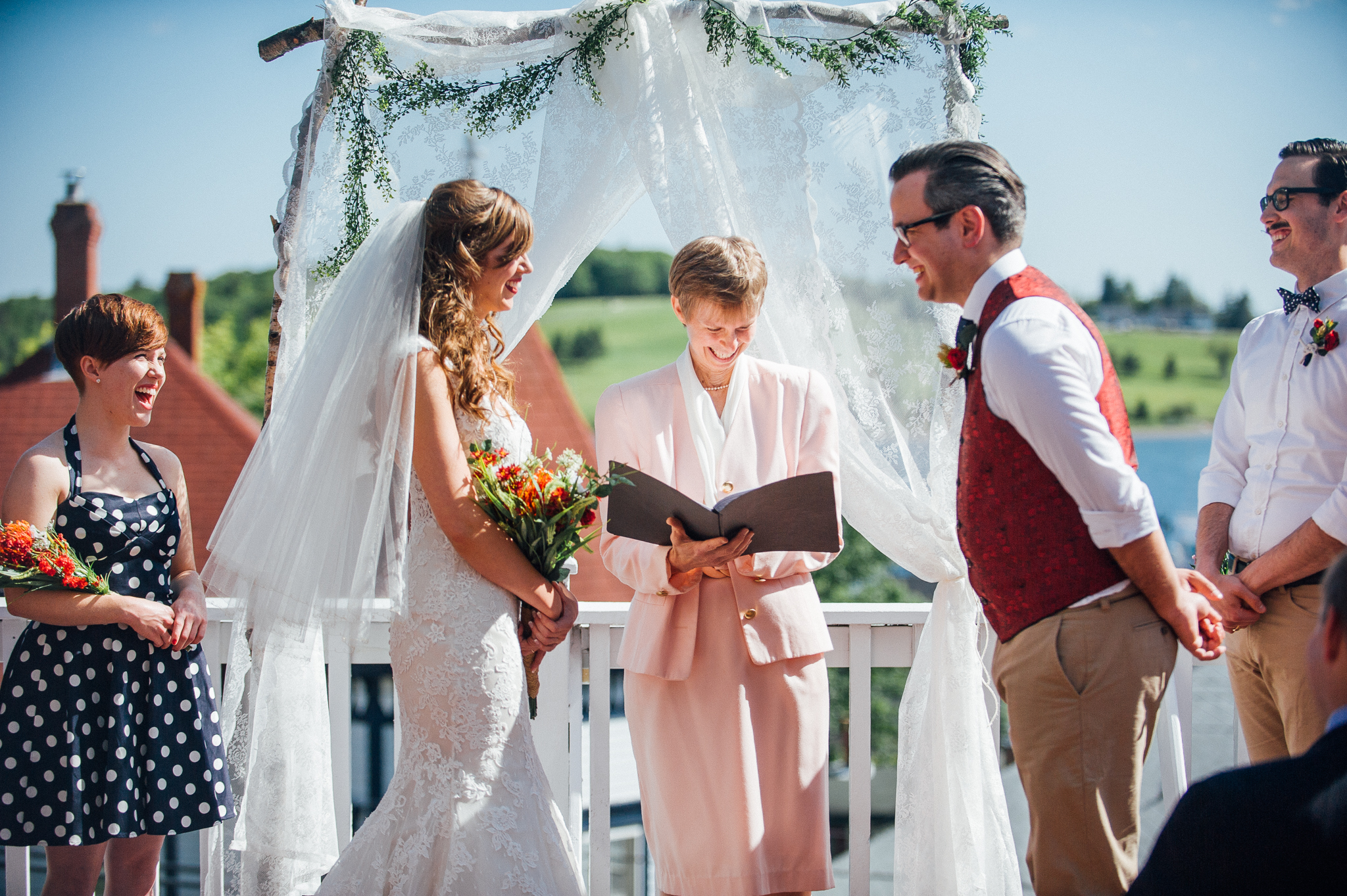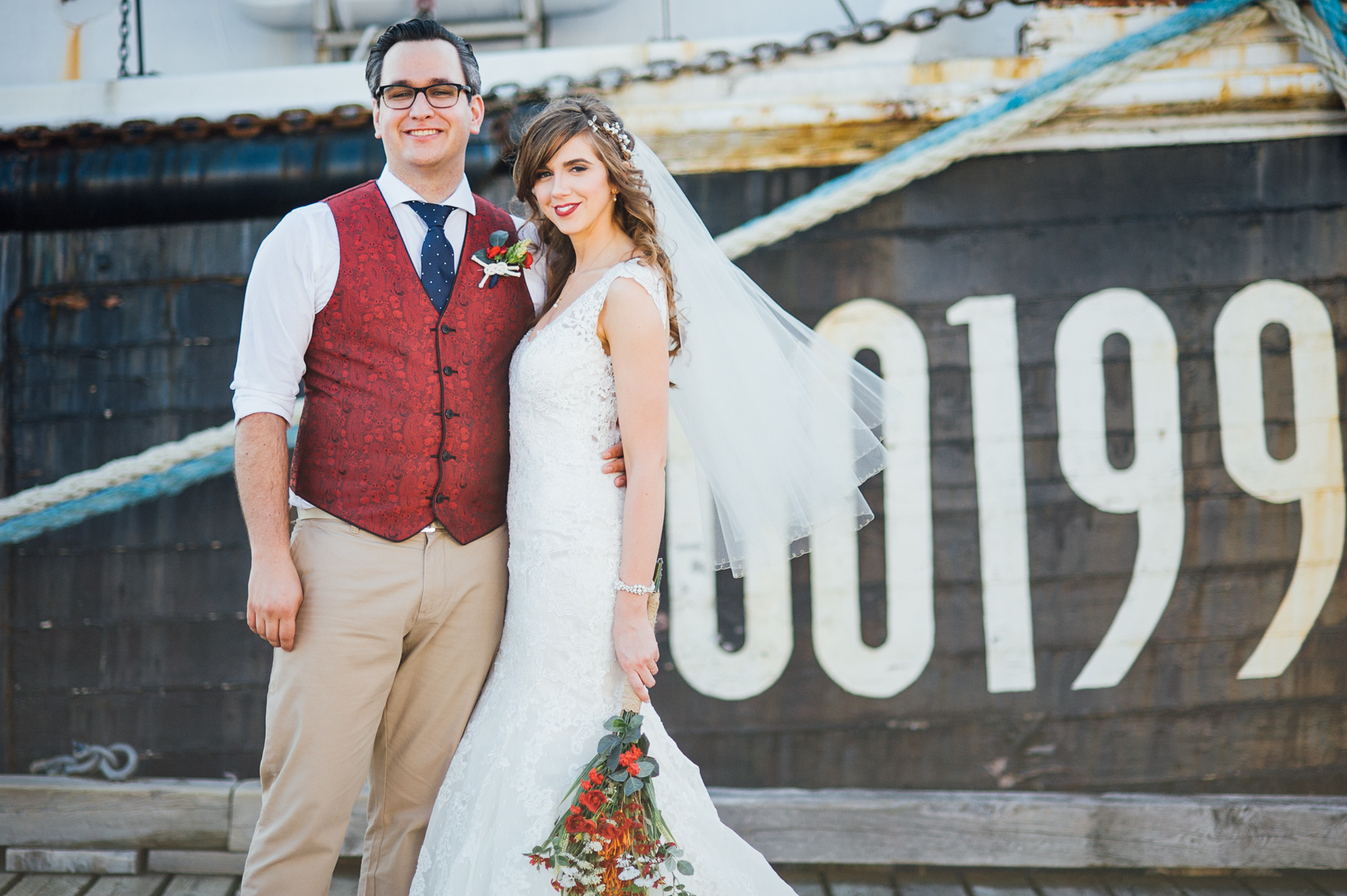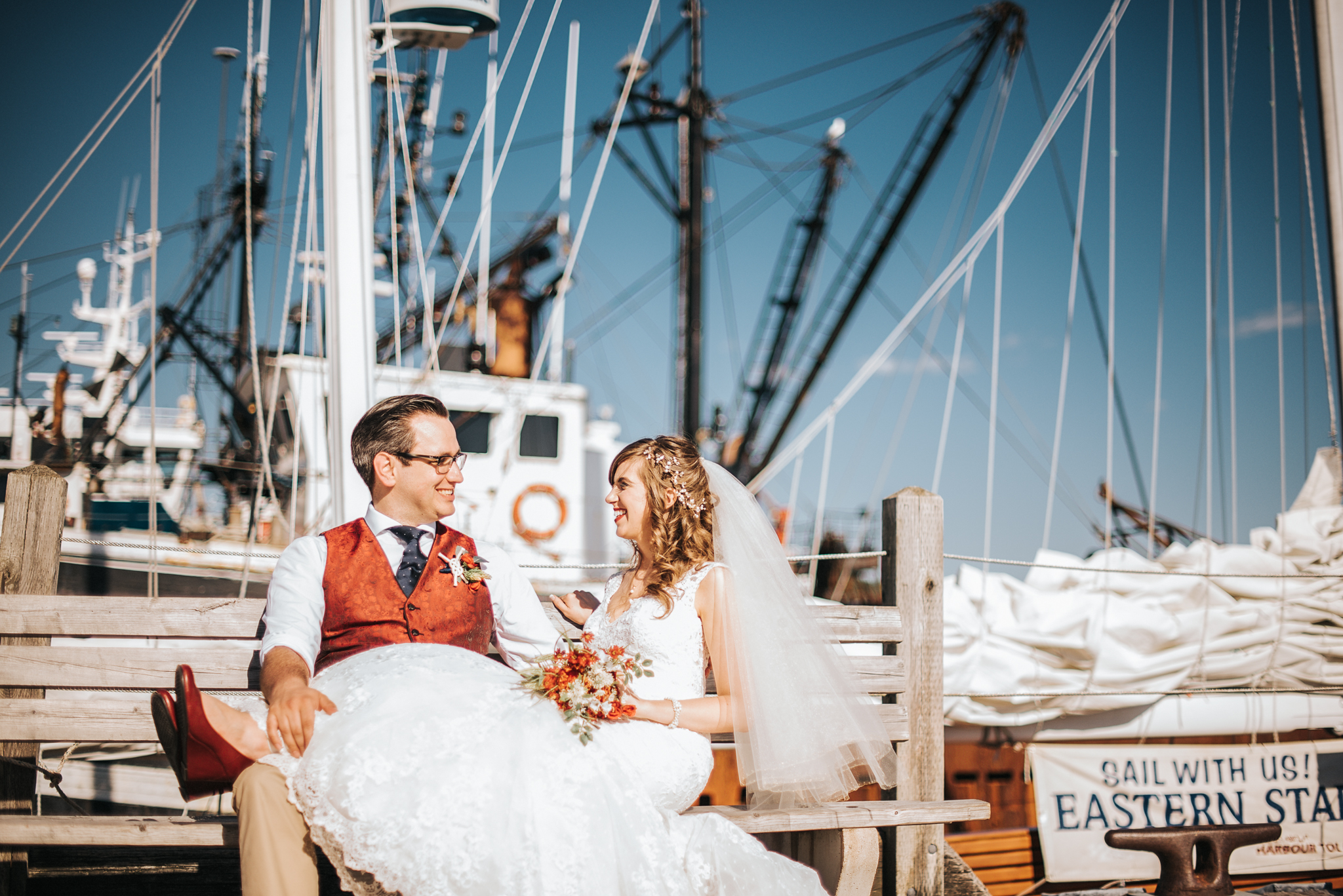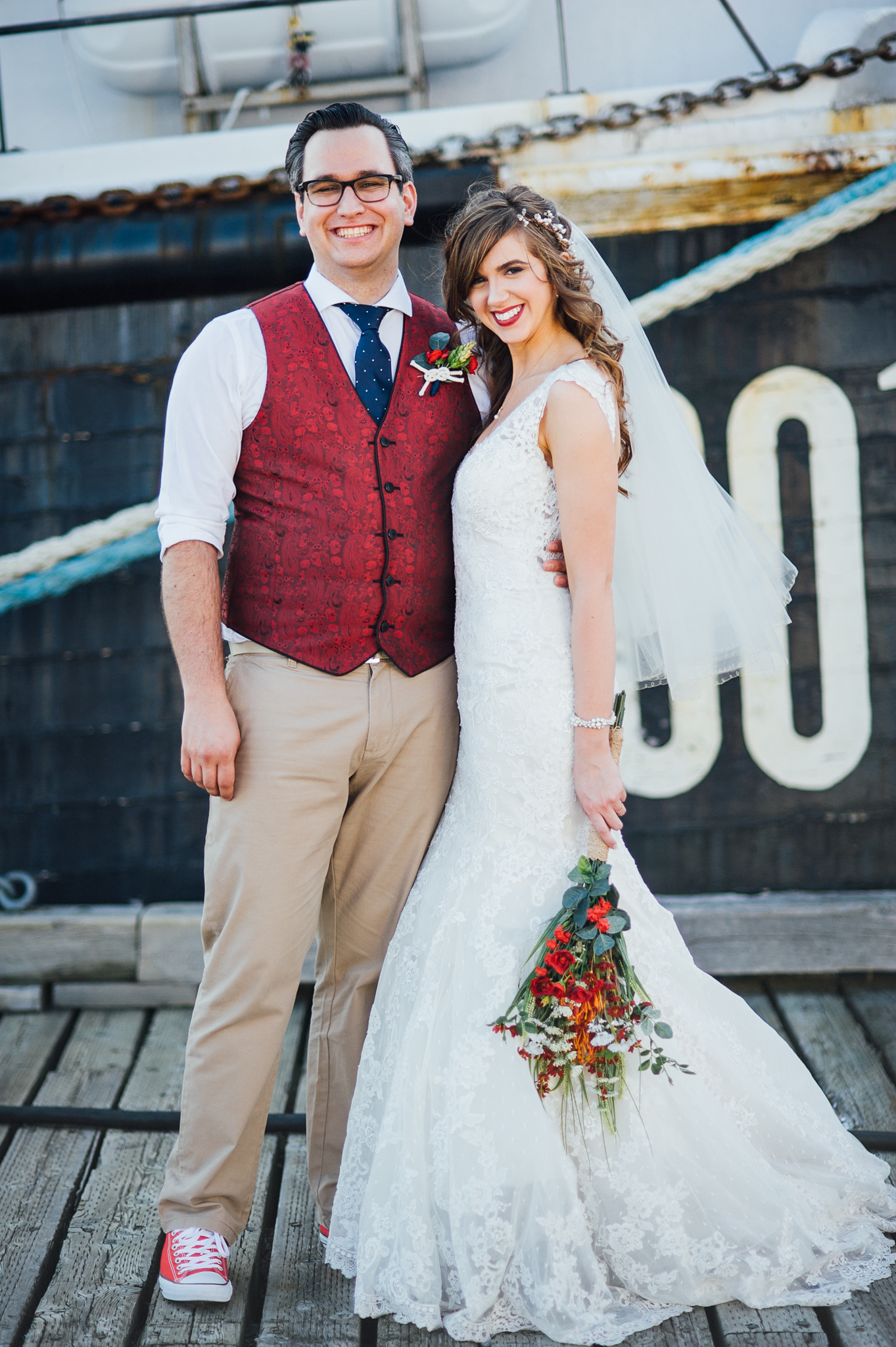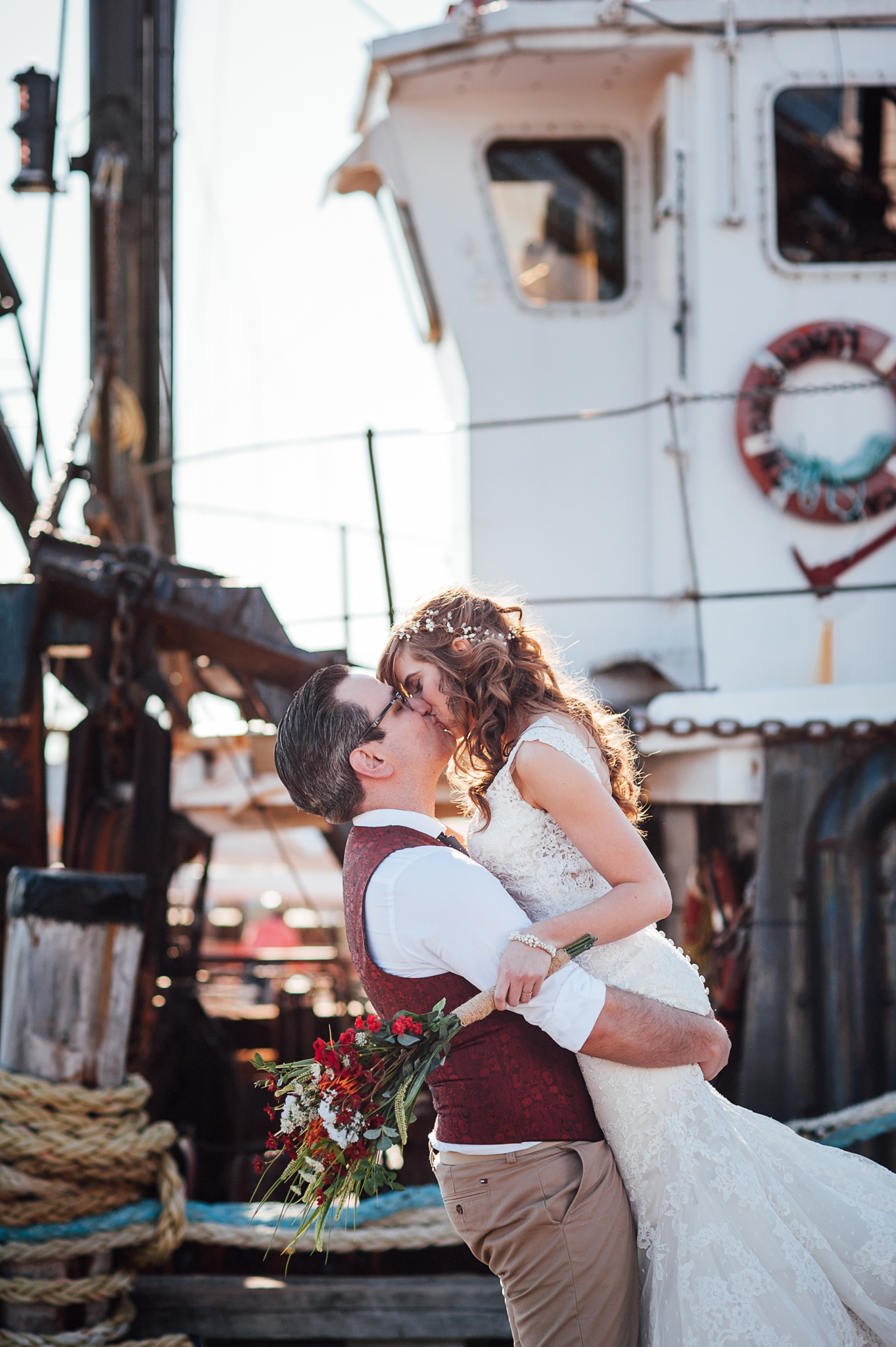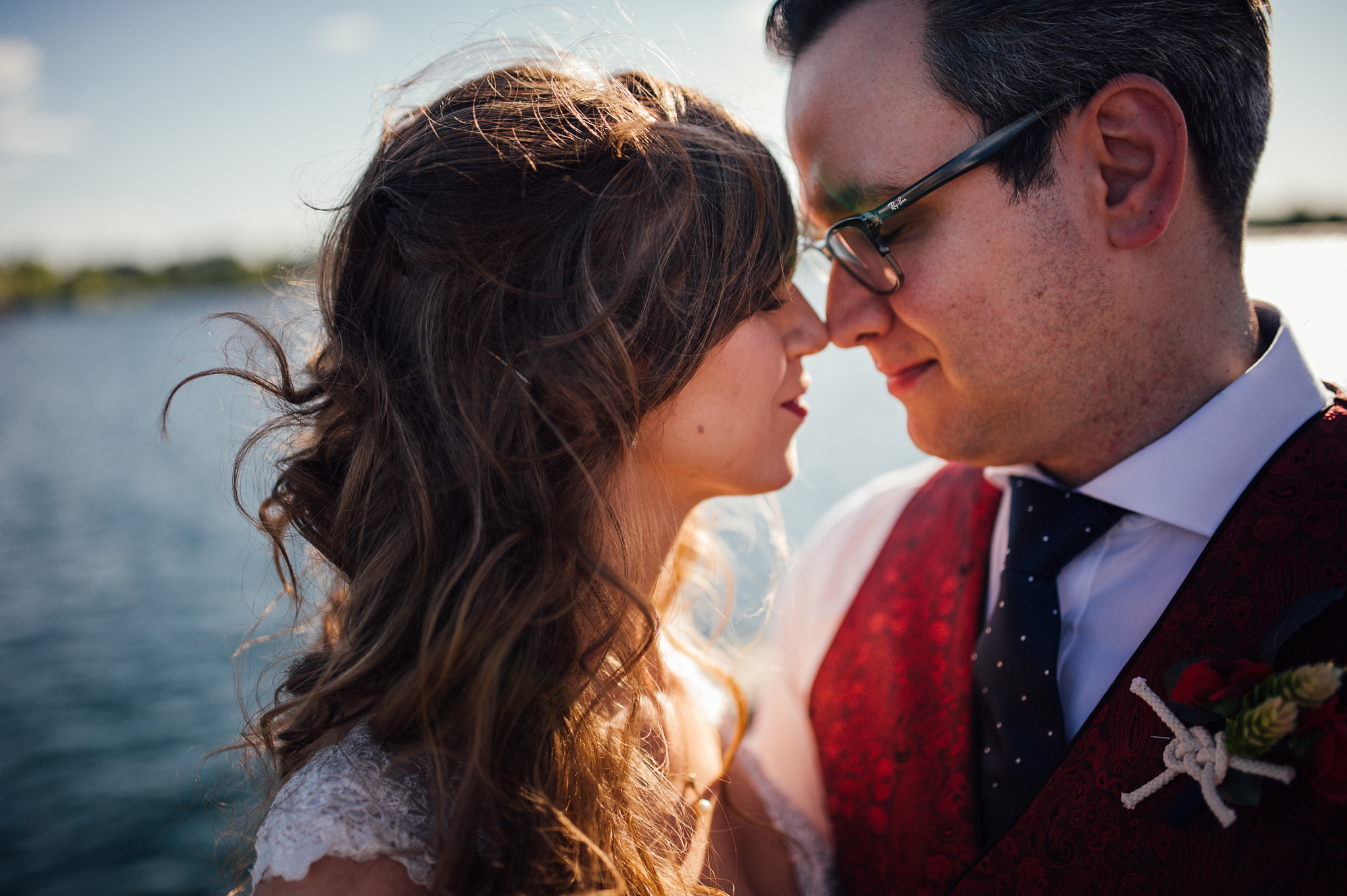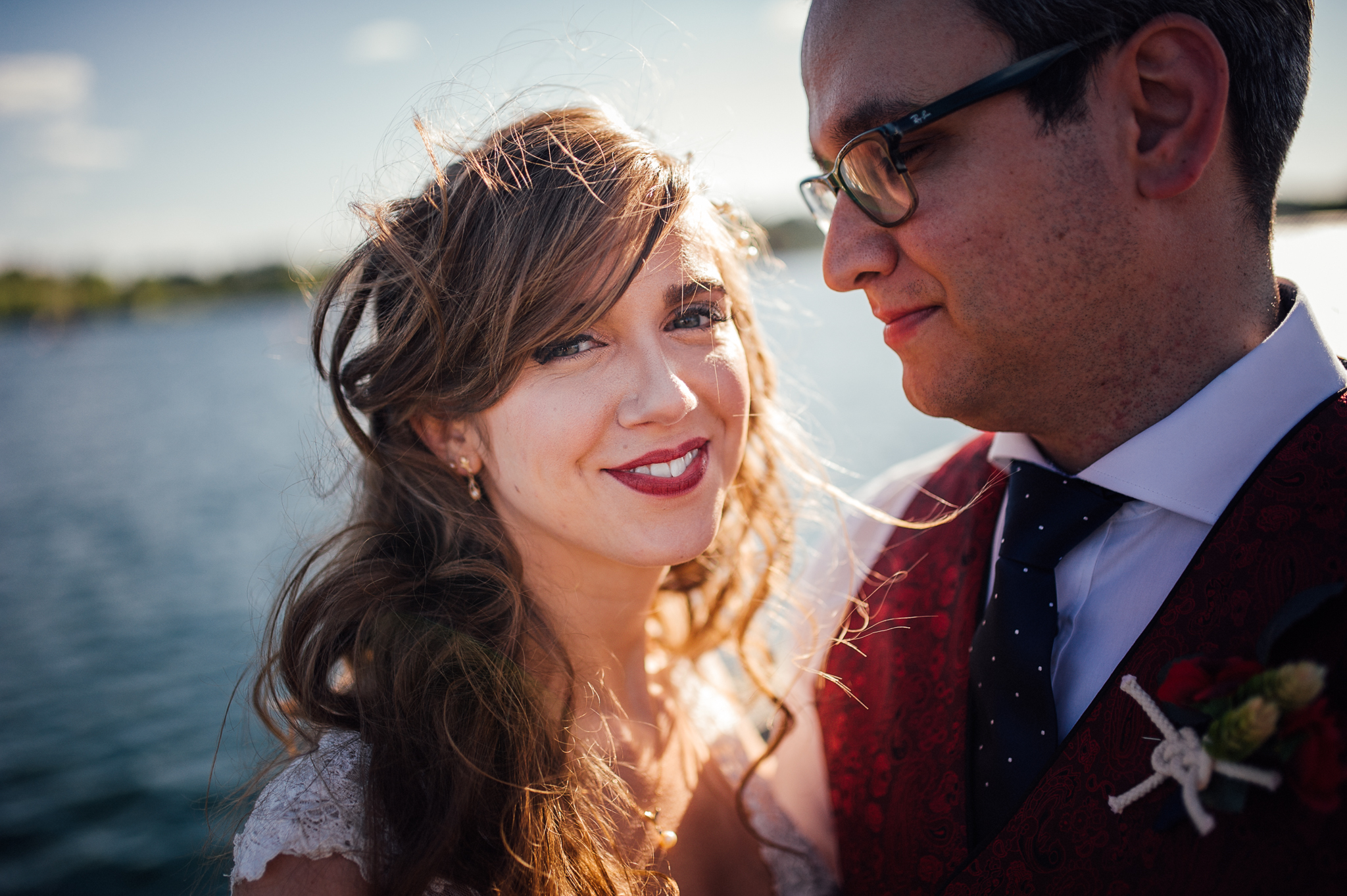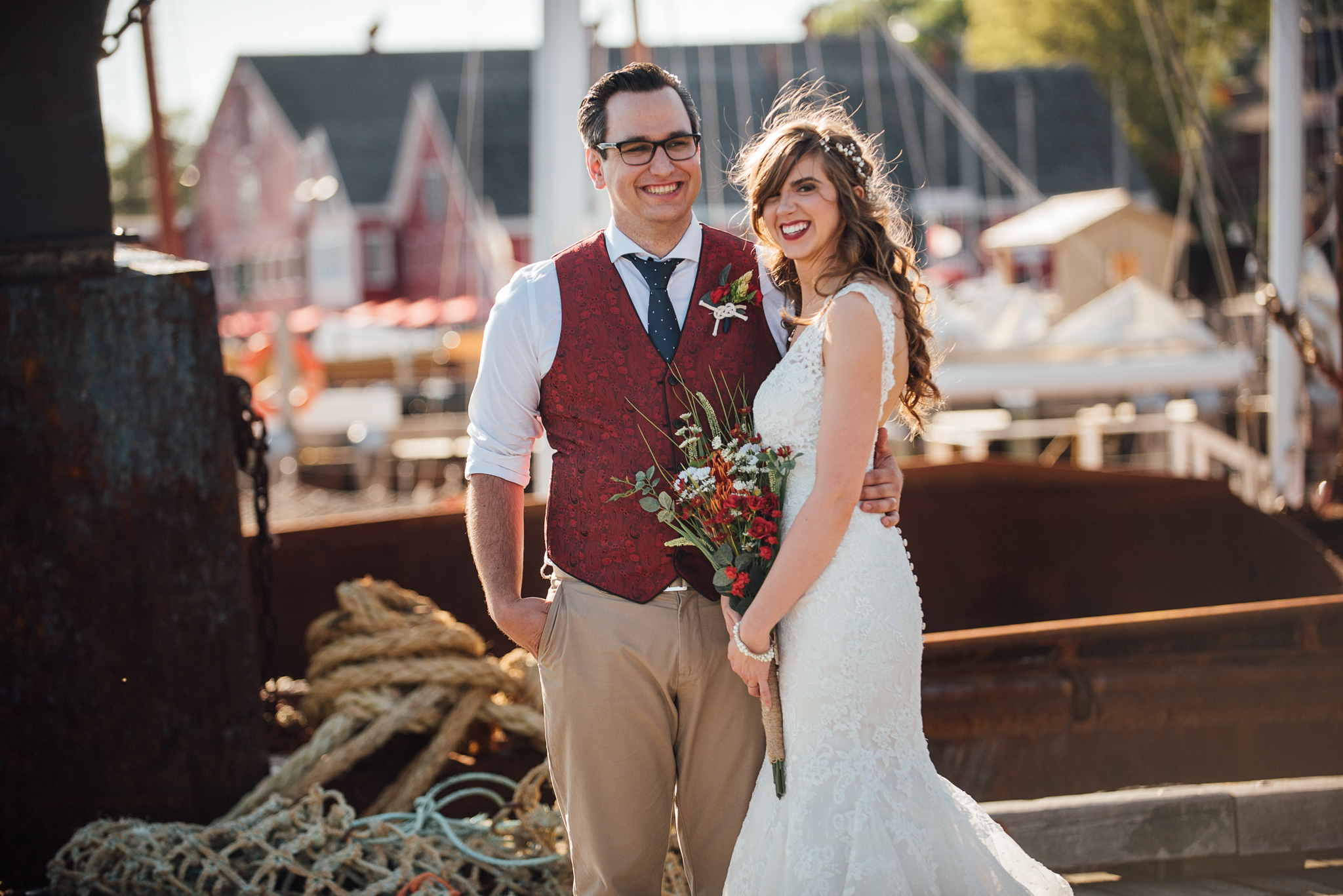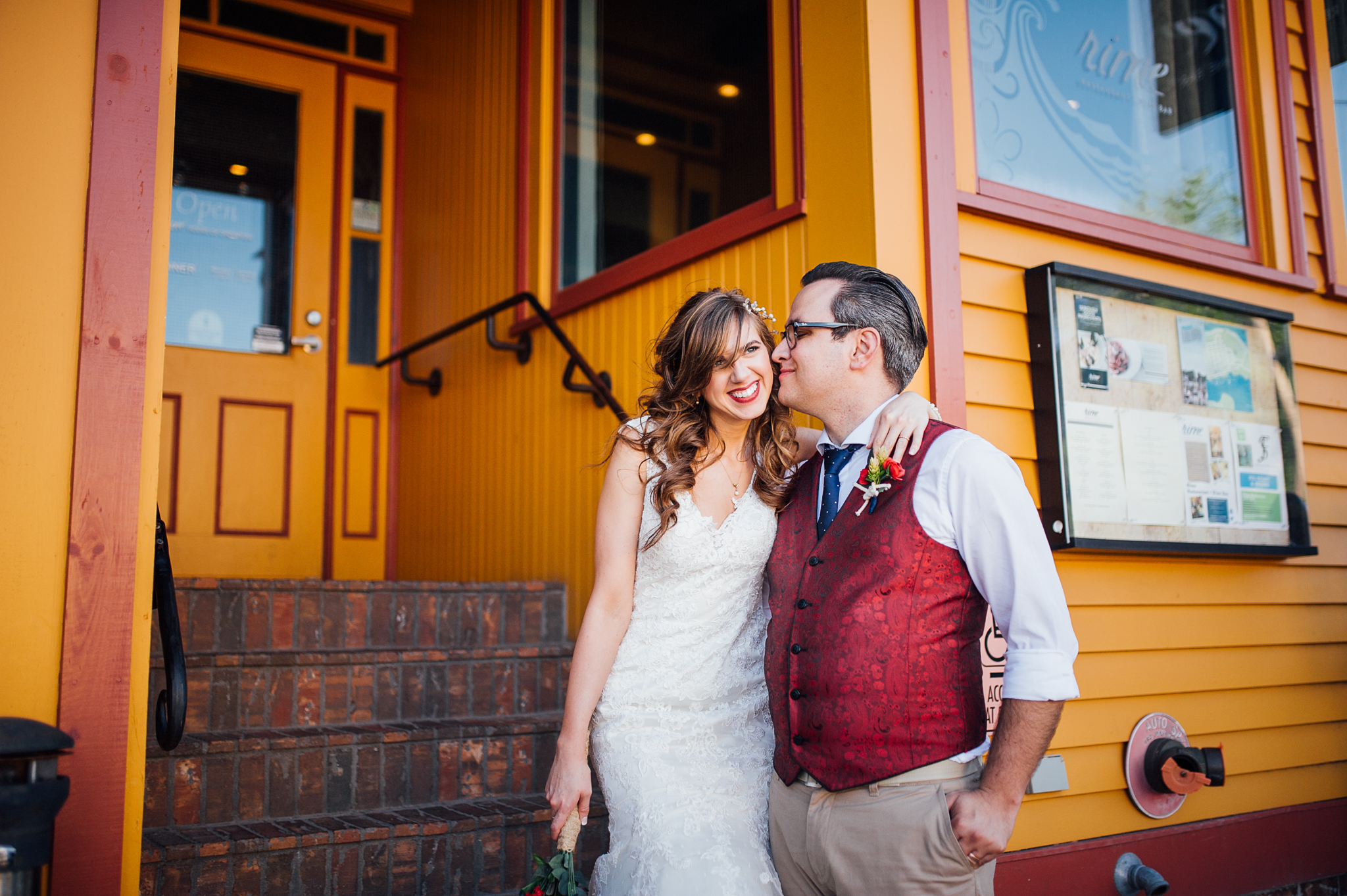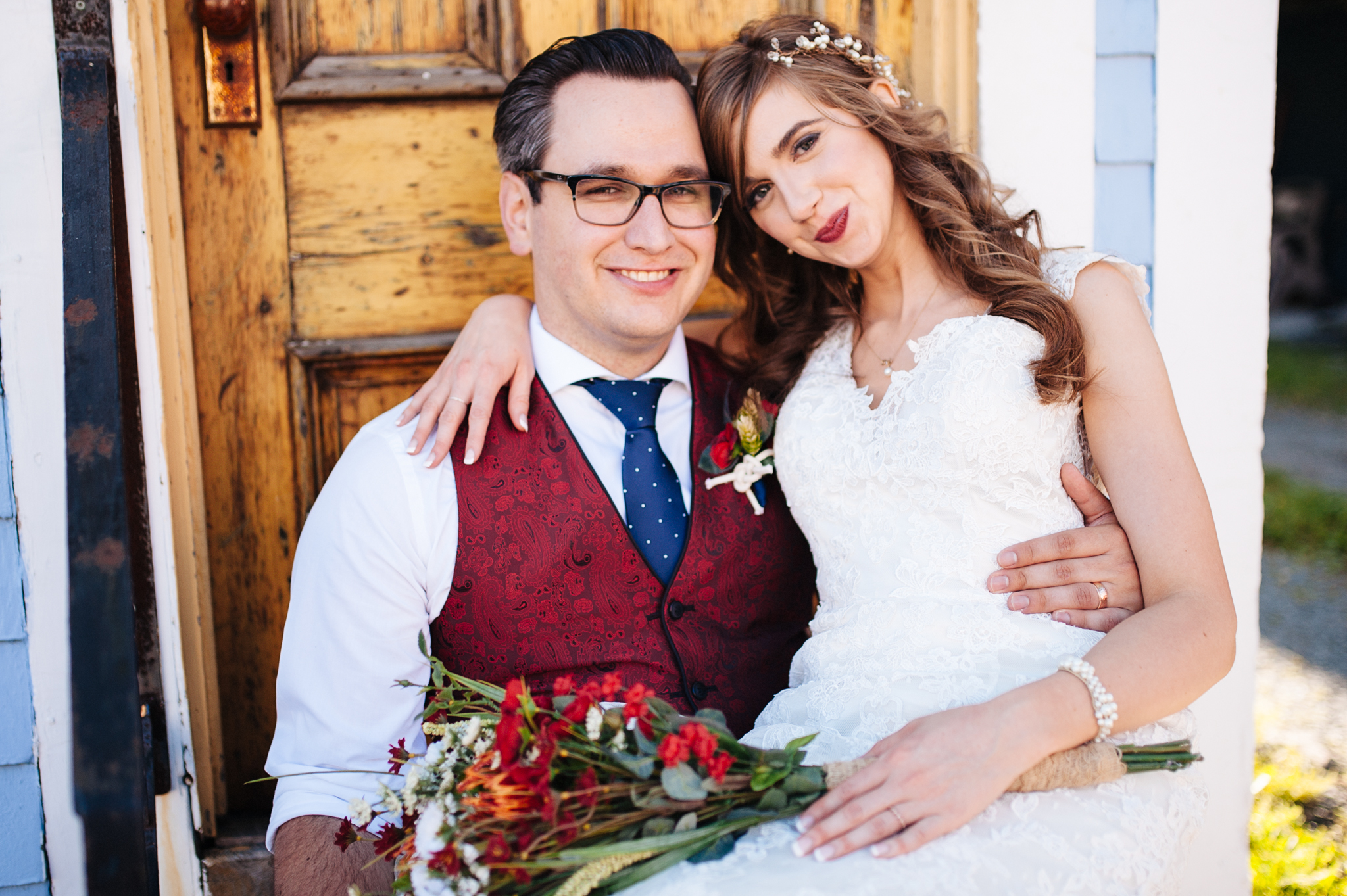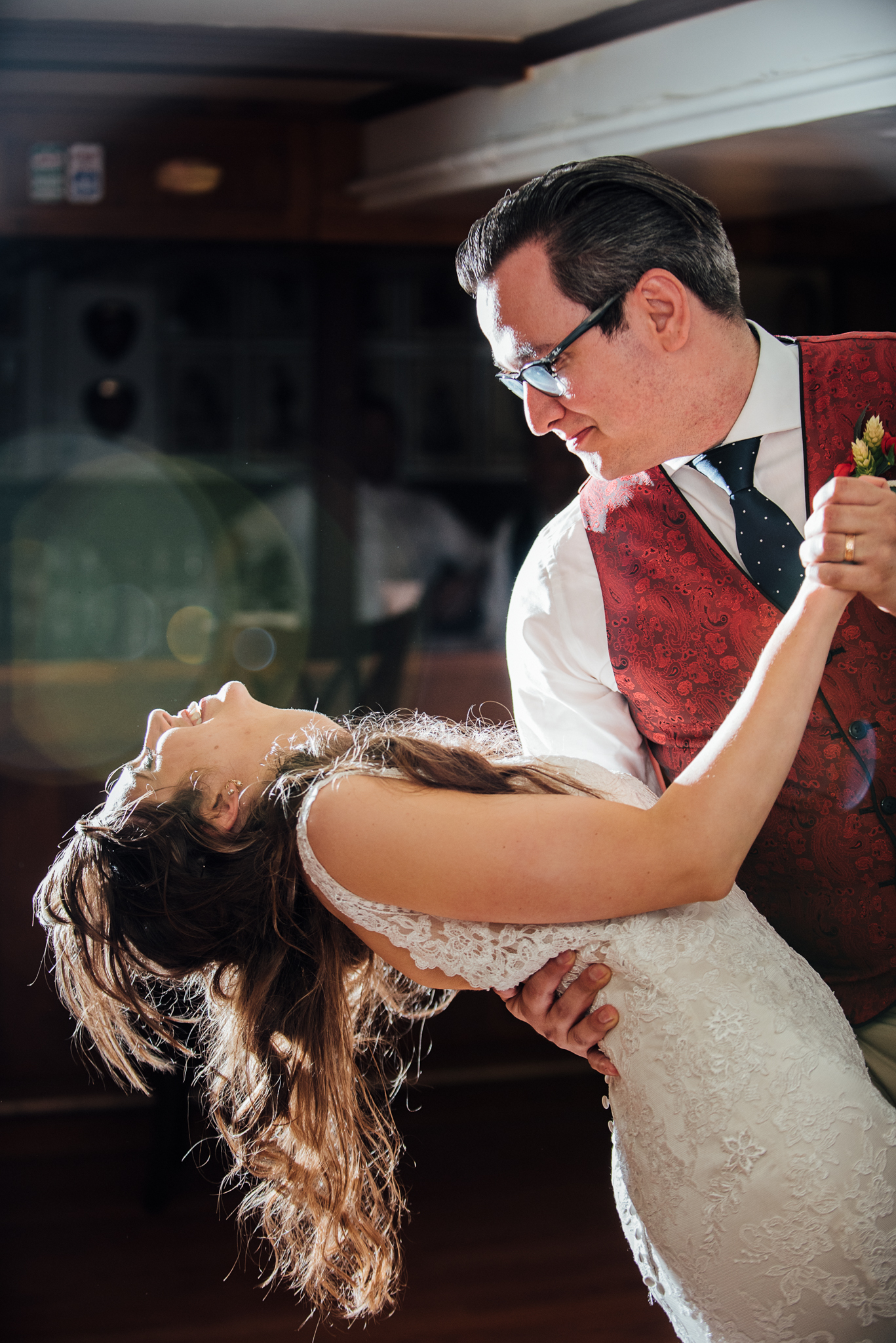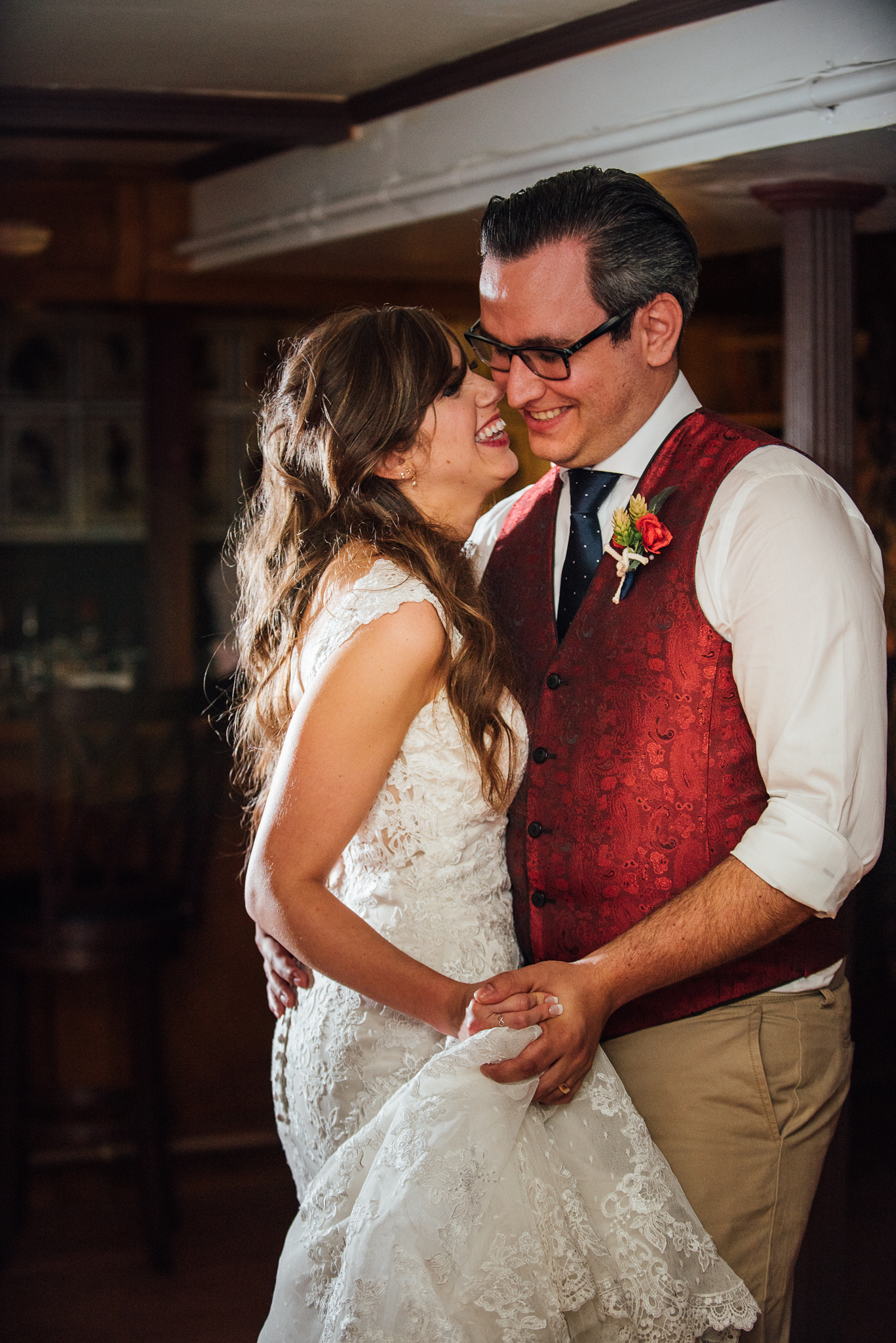 Love Story
Taylor and I met online. We wrote each other big, long emails back and forth for a few days and decided to meet at the gym for the first time, on Valentine's day, because neither of us had special plans. Once I saw him at the gym, I realized I had noticed him there before because I thought he was cute, but our paths had never crossed. We chatted at the gym a bit and he asked if I wanted to go out for a coffee then. I told him that I had to shower and change and that I would be a while to do that, but he said he wanted to wait. I asked if he was sure, and he said yes.
I took a good hour in the changing room and he was waiting for me when I exited. He later told me that he had almost left because he thought for sure I had snuck out and bailed on him, not realizing I was serious when i told him I'd take a while. Our coffee date at Starbucks lasted for hours. We were there until they closed at midnight, not even realizing that neither of us had eaten dinner...we were so caught up in conversation and had lost track of time.
When we said goodbye, he gave me this awkward handshake (when I had been ready to give him a hug). I made fun of him for that as soon as we corresponded after the date. To make up for it, the next time we met up, I have him a running, jump hug upon greeting him.
He proposed at sunset on a beach in Barbados three years later, during my first ever trip abroad.
Wedding Inspiration
Our wedding colors were navy and red, with gold accents. The theme was kind of rustic-nautical with some vintage flair. Taylor is colorblind (he hates when I bring it up) so we wanted to pick colors he could see. Haha. As for the theme, we like simplicity, classics, DIY, and are proud Nova Scotians. Lots of family came from Ontario and we wanted to play up the natural nautical charm of our province and venue.
Personal Details
We did a lot of DIY, from some not-so-surprising details like the bouquets/boutonnieres, to our cake stand, a wedding arch, and the painted illustration on our invitations. It was fun working together and we were so proud with how all the details turned out. Sure, there were some late nights and disagreements, but as my Dad quoted me as saying during his speech to us on the big day, "Taylor and I, we just make beautiful things together."
Favourite Moment
Taylor very rarely dances with me, while I would happily dance with him in our kitchen, without music, for no apparent reason, any old time. At our wedding I only did snag the one dance with him but it was perfect. Our song has always been 'Listen' by Wintersleep and I was unsure about using it for a first dance (rather unconventional), but it was so meaningful. We sang to each other as we danced and ended up with some beautiful pictures, and even finished with a graceful dip!
Advice
I can't believe the things I didn't notice on "The Big Day." For example, our cake was supposed to be a 'naked cake' but was damaged during transport, so had to be fully iced. I did not notice when I saw it that evening. Things that "went wrong" didn't really matter, if I even noticed at all! The day is such a blur and just flies by. I suggest doing your best to drink it all up. Don't fret too much. Soak it in. Relax and have fun. Maybe write a journal entry the next day and jot down as many details as you can, so that you can reminisce when those detailed memories and little moments begin to fade.