Digby Pines Golf Resort & Spa is a lovely place for a fall wedding - its gorgeous views of the Annapolis Basin and perfectly groomed landscaping making it an ideal spot to get married outside. See more of Danielle and Ian's rustic fall wedding below!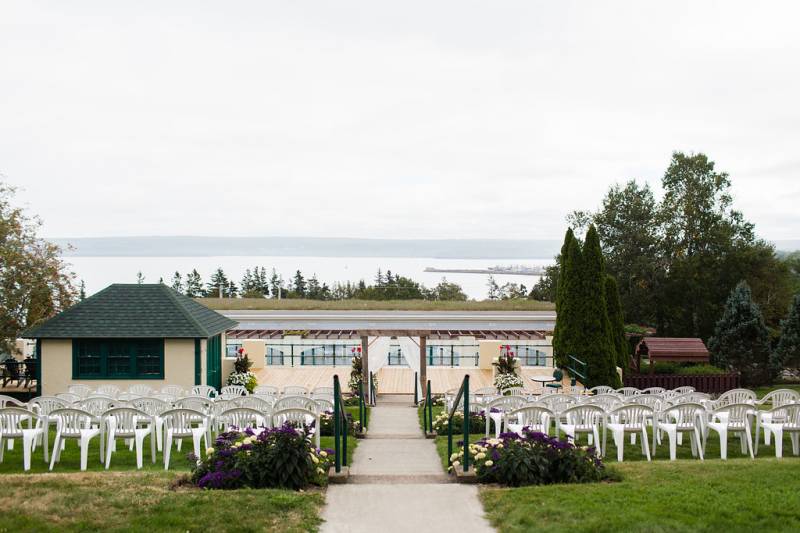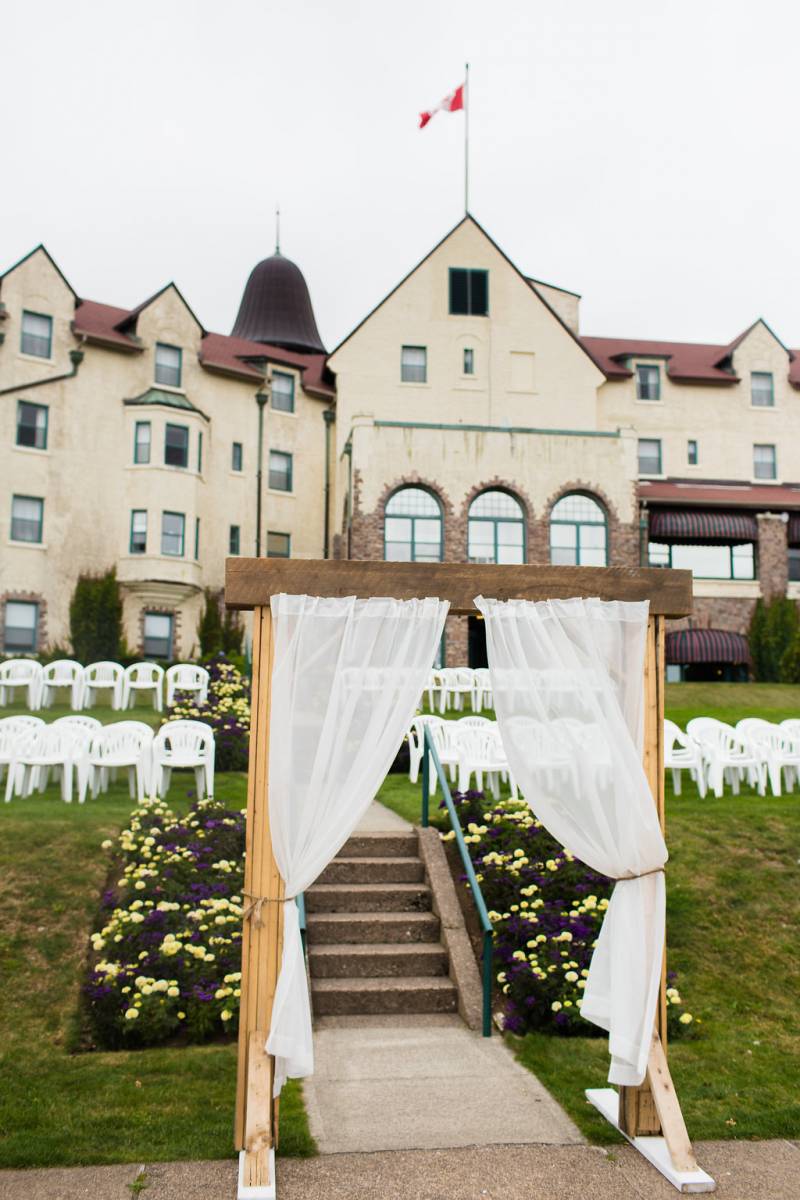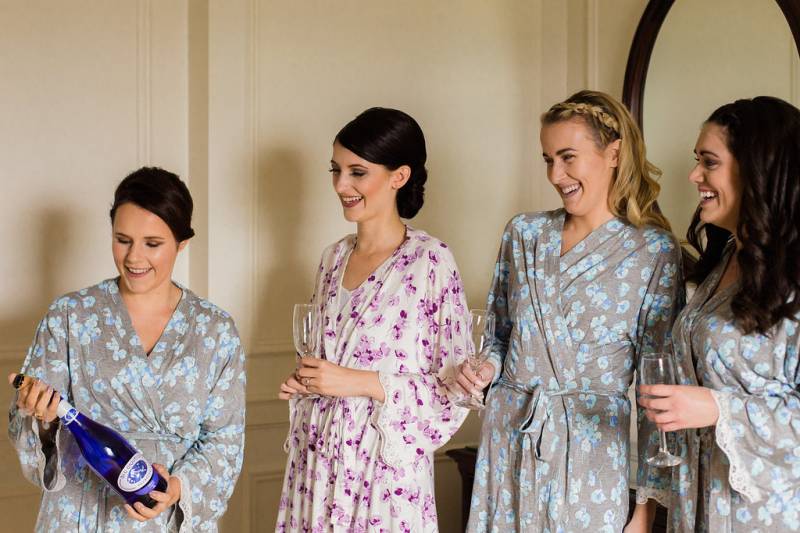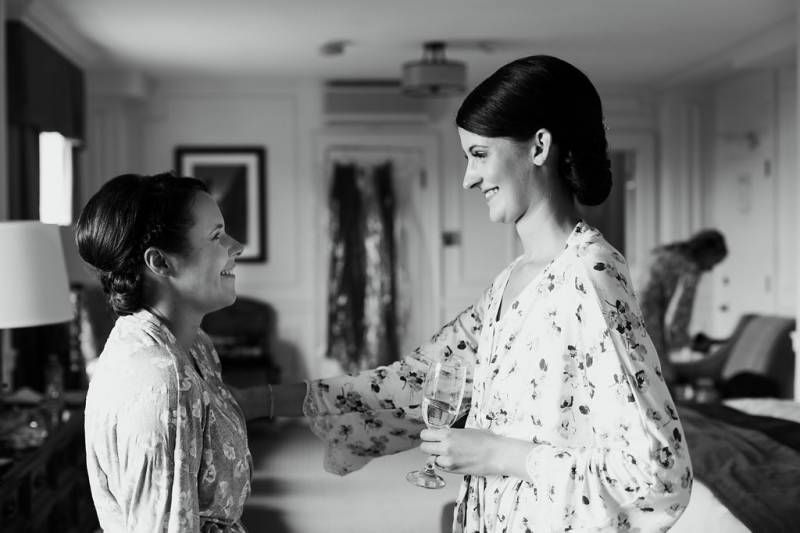 Love Story
Danielle and Ian met 9 years ago at a friend's party in Halifax while Ian was home visiting for the holidays, and he proposed at Ripley's Aquarium in Toronto. Ian made right on an unintended mishap at the Aquarium a few years prior. On that prior trip, a diver was in the stingray tank with a sign that said "Will you marry me?" apparently practicing for an upcoming show. Danielle saw the sign and Ian had to sheepishly say "Sorry, that's not for you!" (Scuba Steve should be a lot more careful with those signs). Fast forward to last year and Ian sent Danielle a ticket for the aquarium and told her to meet him by the stingrays. When she came in she found Ian holding a sign that said "Will you marry me?" and the rest is history.
Inspiration
Our theme was rustic and lace. Our wedding was in September, so we wanted to add splashes of Fall colours to our décor. We used apple crates to accent the cupcake and candy bar display and used plum up-lighting and chair sashes to tie in the colour of the bridesmaids dresses. We used burlap runners and displayed the bride's favourite flowers (hydrangeas) in mason jars on top of wood slab centrepieces for each table. We wanted the room to be cozy and intimate, so we added tea lights and floating candles in vases anywhere we could.
Personal Meaning
Danielle loves to dance and wanted to make sure that her guests had no excuses to not be on the dance floor. For that reason she had a crate of flip flops so the ladies in attendance could kick of their heels and comfortably dance the night away.
Favourite Moment
It is hard to choose just one, as there were so many great moments. It was probably the moment where we hopped in the car with our photographers Dave & Pring Yang and drove to the cliff at Point Prim to take some breathtaking photos. It provided us with some private moments together on a day that is otherwise quite a whirlwind.
Advice
The first piece of advice is to start early and stay organized. In some cases, you really need to stay on top of your wedding providers to ensure that no detail is overlooked. The other piece of advice would be to consider doing a "first look" so that you can get your pictures out of the way prior to the ceremony. We found it reduced the level of stress, was less rushed and allowed us to enjoy mingling with our guests at the immediate conclusion of the ceremony.