Sometimes it's the simple things that are the most beautiful, like Justeen and Mitch's wedding in New Minas, Nova Scotia. From the florals to the decor, they chose to keep their wedding inspiration soft, romantic, natural and simple. Terri-Lynn Warren Photography captured their gorgeous wedding.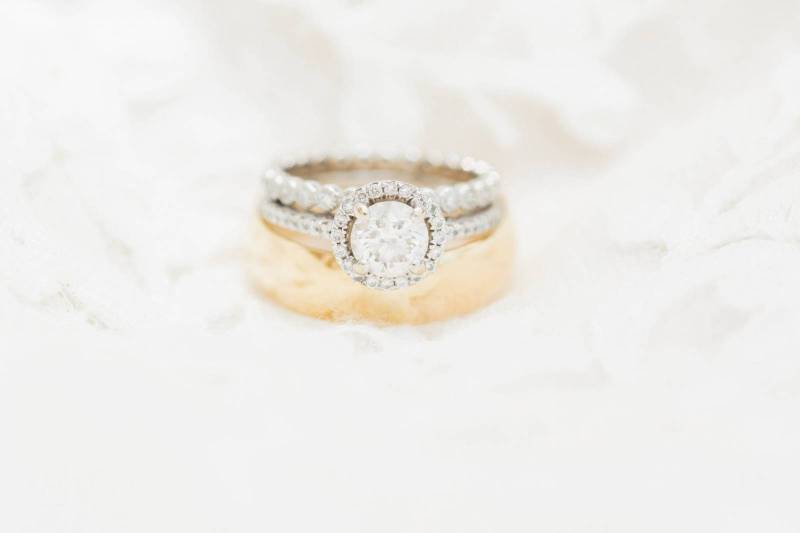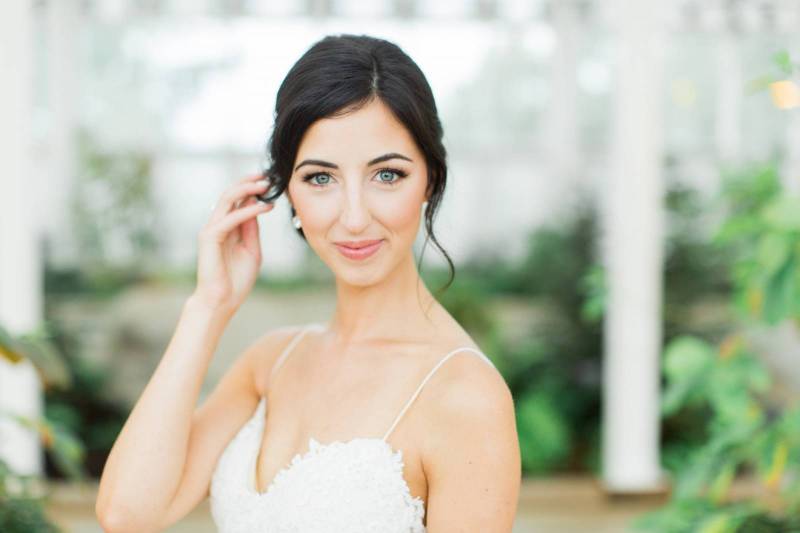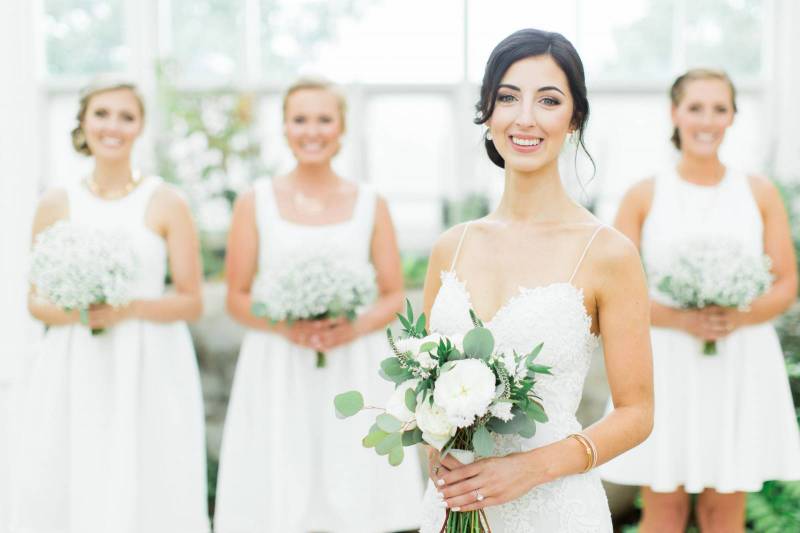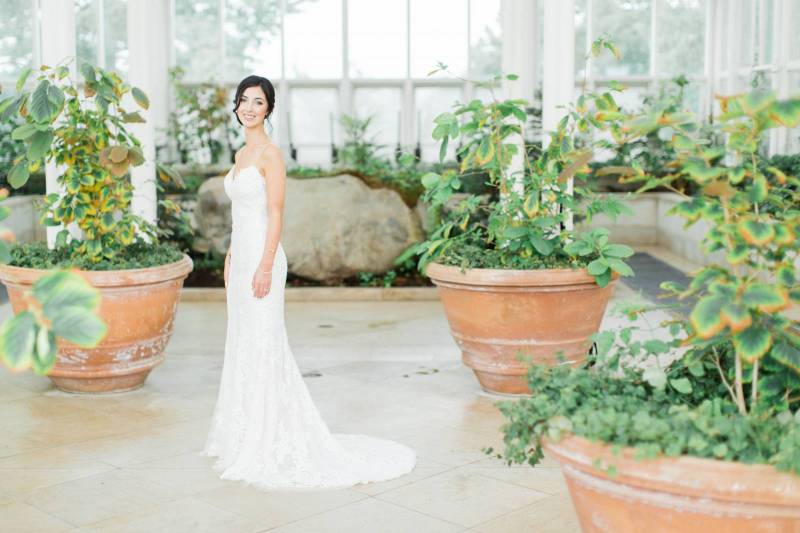 Love Story

We met in the summer of 2010 through a mutual friend. After weeks of Justeen stalking Mitch's Facebook profile, our friend arranged for us to meet while we were in Halifax one night. After a brief introduction, we swapped numbers and kept in touch. About a week later, we met at the Lower Deck Pub with a couple of friends and danced the night away. Our acceptance of each other's (terrible) dance moves was a promising sign, and we've been dancing around the world together ever since!
The Proposal

Mitch had secretly been planning a proposal for months, and with a big trip to South America coming up, it wasn't an easy decision to make when deciding when, where, and how to do it. Although he would have loved to propose in an exotic country somewhere, he couldn't risk losing the ring during our travels, and he also knew that we'd want to be able to share our excitement with family and friends.
After months of trying to decide on a plan (and carrying the ring around in his pocket, just in case the perfect moment arose), New Year's Eve arrived.
I was working until lunch time, and then we were heading to a hotel suite in downtown Halifax before ringing in the new year with friends.
He picked me up from work, we checked into the hotel and had lunch together. Everything was completely normal until Mitch said, "why don't you sit down for a second, I have something for you." I was confused, but didn't think much of it. I sat and waited as he rummaged around in the bedroom for something. When he came out, his hands behind his back, I begun to suspect what was about to happen. He stood in front of me and said, "you know how much I love you..." What was said after that is a blur of him getting down onto one knee, revealing the most perfect ring, and me repeatedly saying "Are you serious?! You're serious!" We laughed and cried and hugged and kissed and danced around the room. It was the perfect moment, but what made it even more special is what Mitch told me afterwards. He had gone to see my dad before picking me up from work, and told him he had "made a pretty important purchase." He told my dad that he was trying to decide on the best way to pop the question, and started listing off all his ideas. My dad stopped and reminded him, "It's Justeen. It doesn't have to be something grand or elaborate, that's not what's important to her." And so, in a hotel room in downtown Halifax, in comfy clothes and messy hair, he asked me to spend the rest of my life with him.
After calling family to share the news, our friends arrived at the hotel and we celebrated, popped champagne and welcomed 2015 as a newly engaged couple.
Wedding Theme / Inspiration
Soft, romantic, natural, simple.

Favourite Moment of the Wedding
The first look! We decided last minute that we were going to do one, and it ended up being our favorite part of the day. It calmed our nerves and was so nice to have some one-on-one time amid the excitement.