Kaitlyn and Matt's engagement shoot is romantic and intimate, but also playful! Set against the backdrop of a beautiful day with spring blossoms all around, the couple posed for photos with their super cute puppy, Cooper!
Photos: Terri-Lynn Warren Photography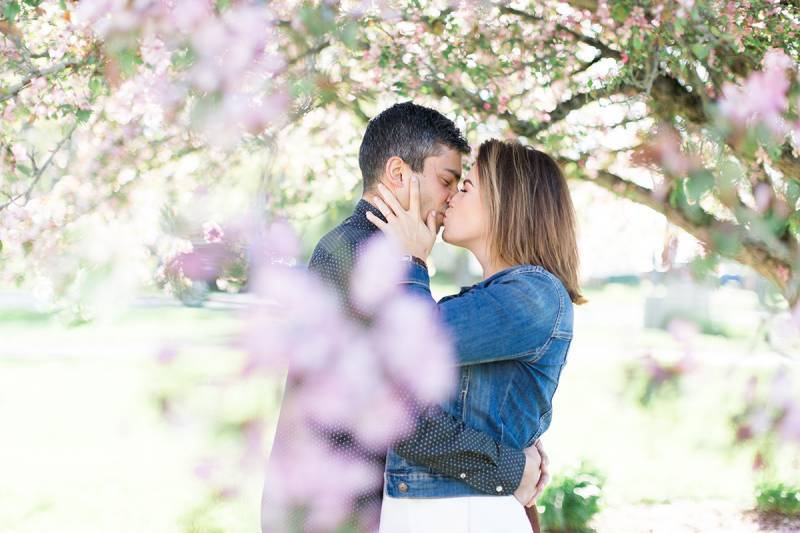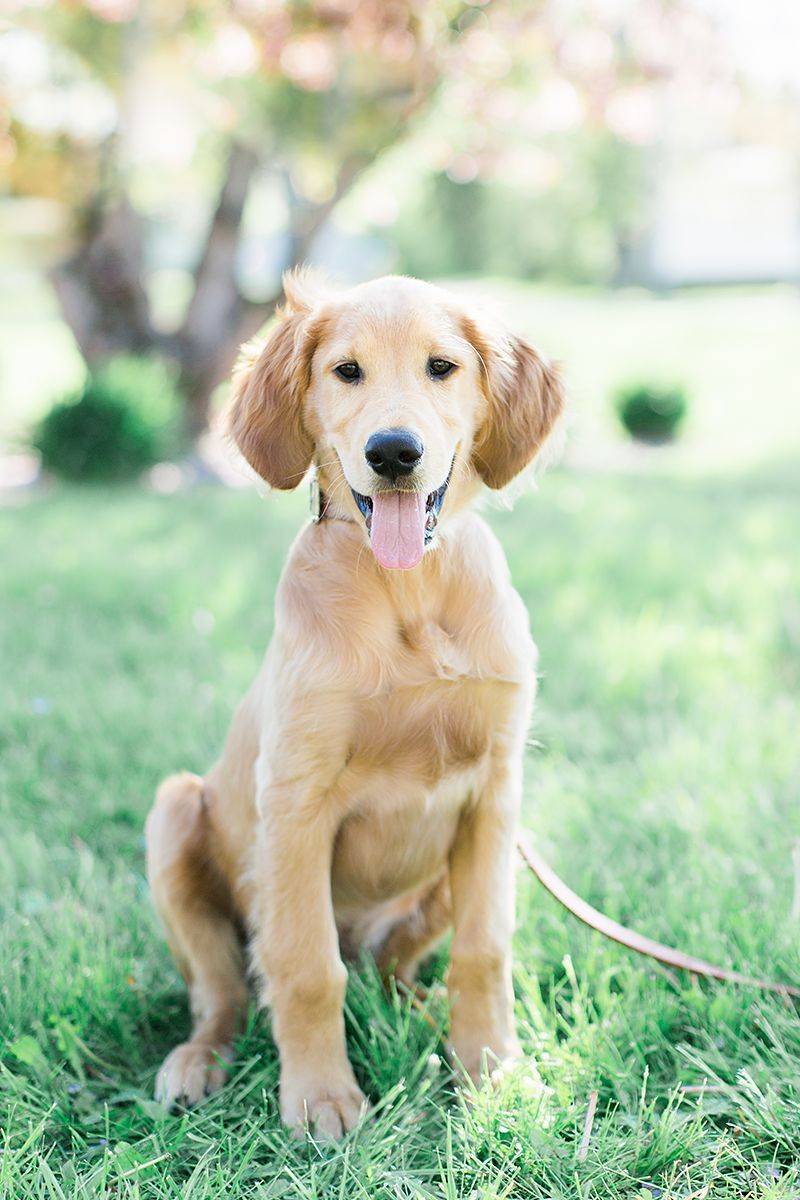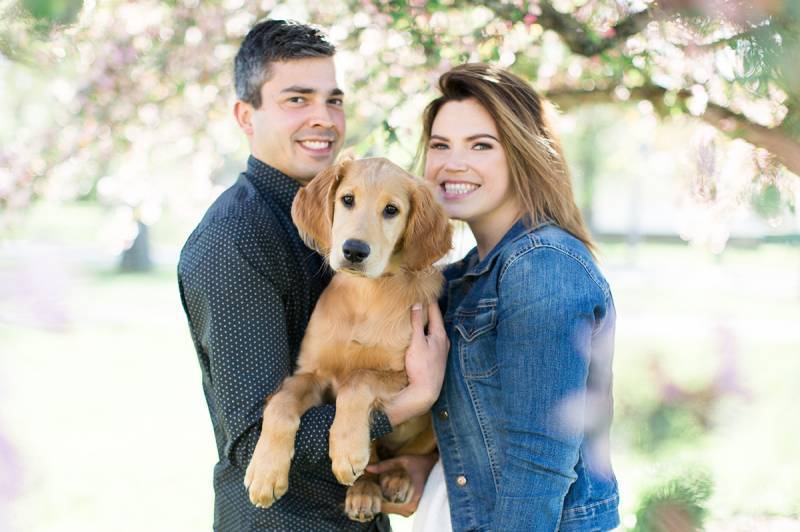 From the Bride-to-Be:
My fiances name is Matt. We met in July of 2014, three years ago, at a mutual friends house warming party. We bought our first house in July of 2016 and within a month of being settled, we knew we wanted a puppy. We picked him out in February of this year and started counting down the days. We didn't tell anyone we were bringing home the puppy, we wanted to surprise our family and friends. I was so focused on getting everything ready for him to come home I had no idea two weeks before Matt had started planning to propose with two of my closest friends , going ring shopping, where he would propose, how he would ask, etc. My girlfriends now tell me, "we pressured him to do something special for you" and he continued to respond "Don't worry about it, I have it under control."

Fast forward two weeks. We drove to the breeders, picked up the puppy and I was obsessed from the minute I held Cooper. We got him home and Matt insisted I carry him into the house while he grabbed the blanket, stuffed elephant, etc. we had packed for Cooper. A few minutes later he walked into the house, explaining how much he loved me and how happy he was our family was together in our house. He caught me completely off guard by getting down on one knee and proposing while I was still holding our new puppy.

Needless to say we didn't just have the exciting puppy news to share with everyone!

We are getting married in August of 2018 at Sheriff Hall on the Dalhousie Campus in Halifax.