It's styled shoots like these that make me realize just how many talented wedding professionals we have on the East Coast of Canada. Nicole Lapierre is such a talented photographer, perfectly capturing Katrina Tuttle rocking one of her own custom-designed gowns set against the beautiful backdrop of Polly's Cove, Nova Scotia.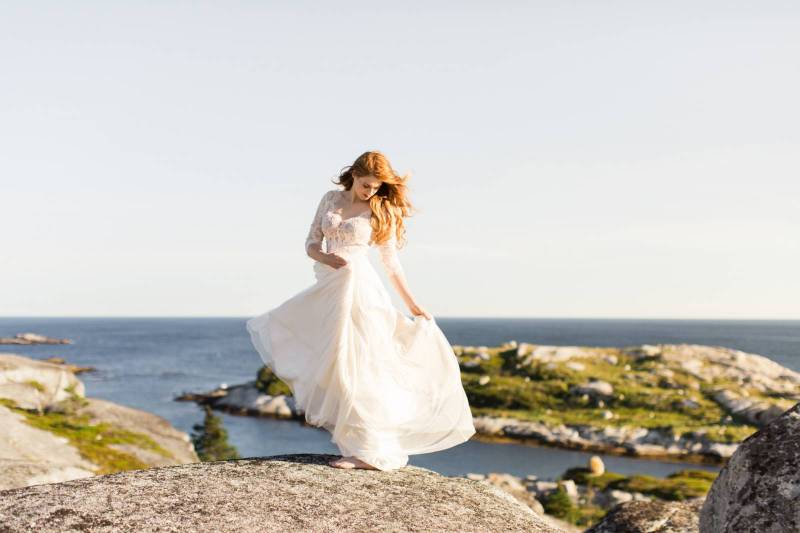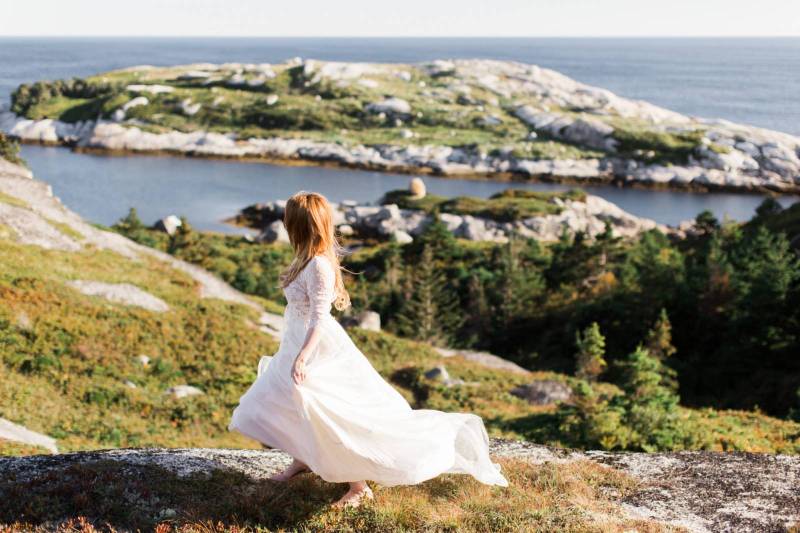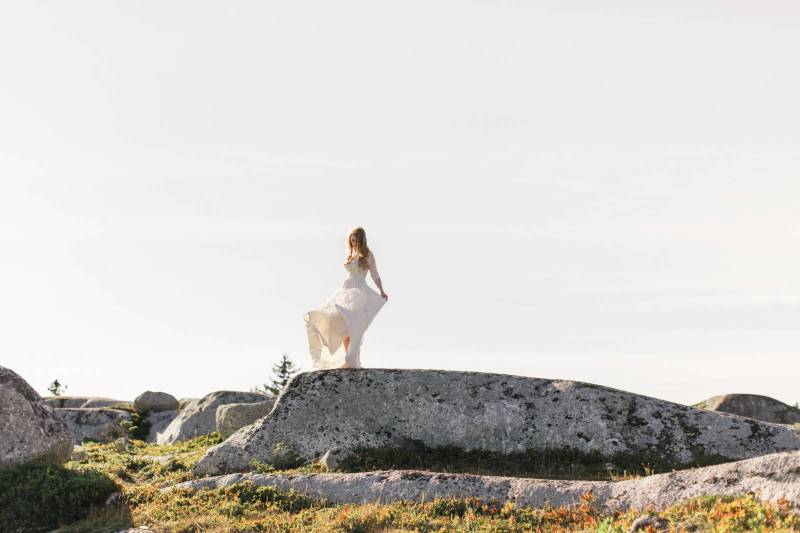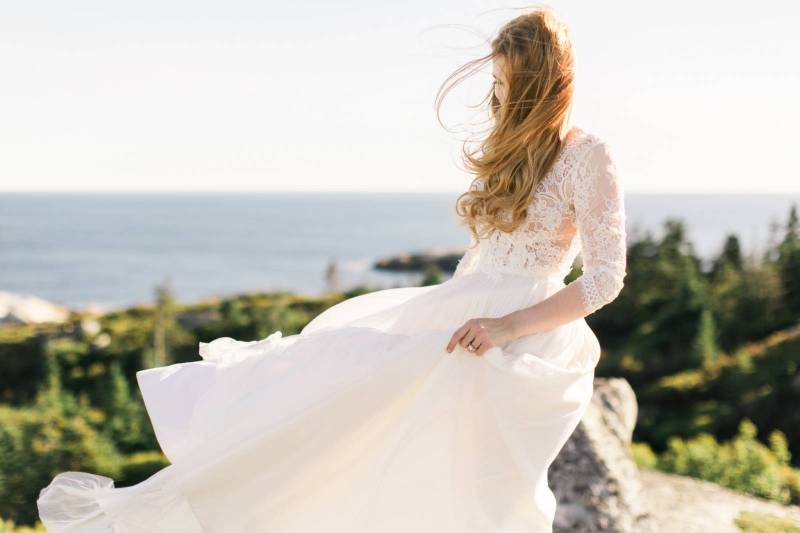 From Nicole Lapierre Photography:
"Last fall she asked me to photograph her in one of her custom gowns, so we drove to Polly's Cove, Nova Scotia at sunset, and got to work shooting. The gown she chose is called "Madelyn" and is a two-piece gown featuring a skirt of silk tulle overlaying silk Dupioni paired with a corded french Chantilly lace top with eyelash details.
She made her beautiful floral bouquet out of flowers foraged from her mother-in-law's backyard for the shoot, and we tied it with Frou Frou Chic ribbon. The jewelry featured in this collection is handmade by Earth Goddess here in Nova Scotia.
Katrina is so lovely and talented. At the age of just six, Katrina decided she wanted to be a fashion designer when she grew up. She showed her first LG Fashion Week Collection at the age of 21 as the first East Coast and youngest designer to show at LG Fashion Week. Katrina has been featured in many publications such as Teen Vogue, ELLE Canada, FLARE, Sharpe Magazine, HELLO! Magazine with broadcast on Fashion Television, Oh So Cosmo! The Steven & Chris Show, CBC, CP24 among many others. Her style is so delicate and timeless, and she uses the finest quality fabrics for her designs. Her website is www.katrinatuttle.com."
Editors Note:
Both Nicole Lapierre Photography and Katrina Tuttle Bridal are a part of our Vendor Guide! We're so lucky to have such wonderfully talented wedding pros on the East Coast! To visit Nicole's Vendor Guide profile, click HERE. To visit Katrina's Vendor Guide profile, click HERE.