Natalie and Will's summer engagement session at Mispec Beach near Saint John, New Brunswick is playful yet romantic, and it's easy to see the love and joy they share with each other. It's hard to choose a favourite photo, but Natalie's red dress and how it stands out against the ocean, beach and rocks is absolutely breathtaking. Shannon-May Photography captured the beautiful couple and you can learn more about the shoot over on her blog.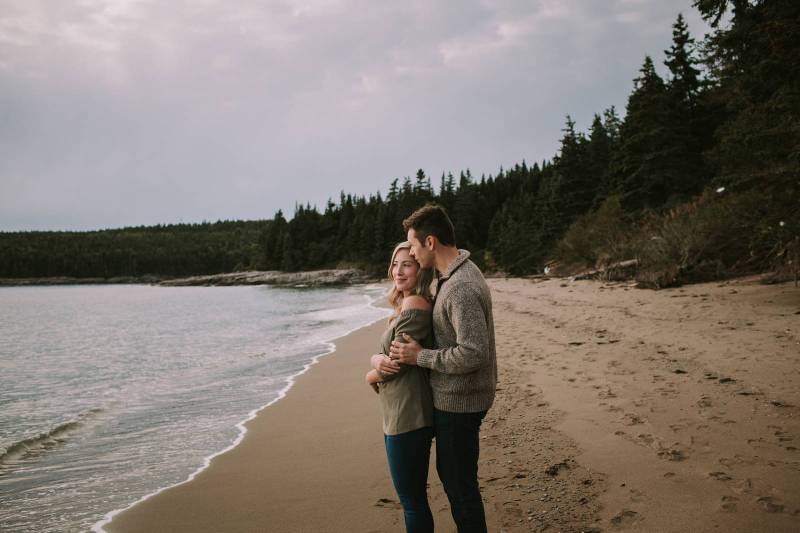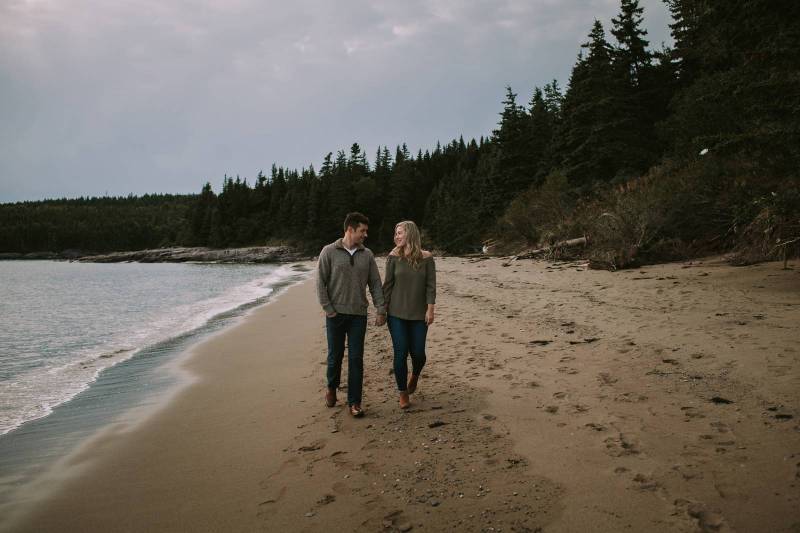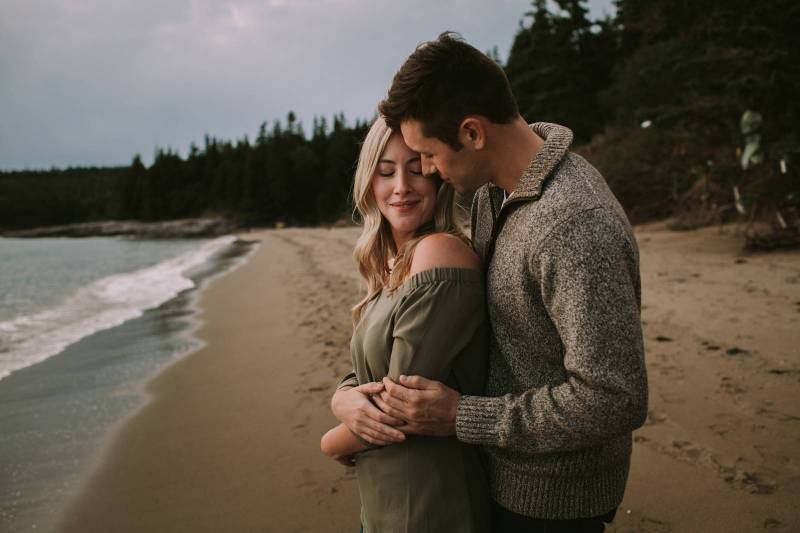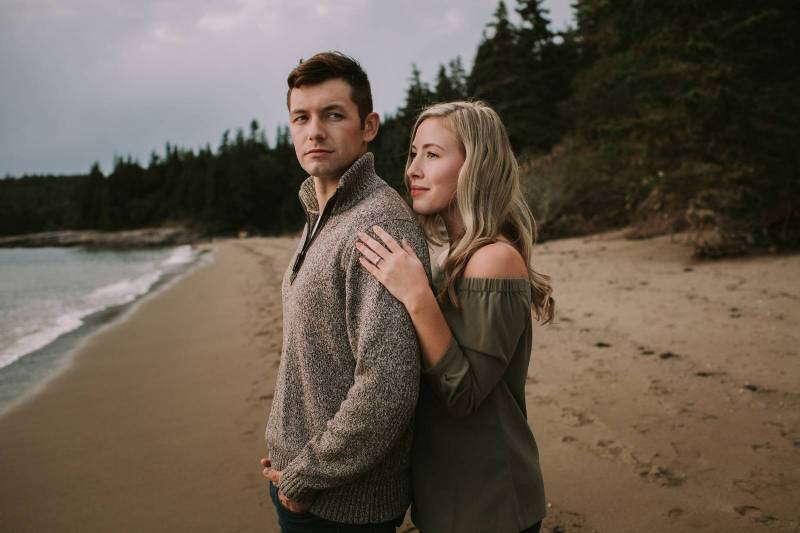 Love Story
It's one of those 'if the love of your life was standing in front of you would you know' it situations. I had gone through a break up a few months prior to meeting Will, thus when we saw each other out the handful of times before sparks flew, we didn't really notice each other; I wasn't ready. In fact, there was one night that we were at the same party where I was saying to a friend of mine, "I'll never meet anyone," while Will was downstairs. On March 17, 2014 that all changed when we ran into each other in a line up to our neighborhood bar (Will and I lived two blocks away from one another, but did not know this piece of information at this point.) That entire night was spent talking over green beer and sharing lots of laughs. We ran into each other a few times after this initial "meeting" - it was like fate, we were drawn to one another. We were inseparable and still are to this day. I knew within a month that I would marry this man. You can't fight fate. Our love gives me exactly what I've always wanted; the utmost security but the greatest sense of adventure.

The Proposal
It was on Family day in Alberta and we both had the day off. We had spent the day together relaxing. Then came our typical evening of watching Netflix. We were sitting on the couch when Will asked me, "should I go get Juno," Juno is our kitty who we both adore. Of course I said "yes" to this question. As soon as I saw Juno I noticed she was wearing a collar which was very unusual. I looked at the collar and saw a ring hanging, then I looked to see Will down on his knee. He proceeded to tell me how much I meant to him and that he wanted to ask me to marry him on Family day because he realized that I was the one when he looked at me and knew that I would be the mother of his children. My engagement ring is beautiful, and just so happens to be the ring that Will's grandfather gave to his grandmother back in the 1940s. Simple - just like our love.