Peggy's Cove in Nova Scotia is a place like no other. Its picturesque and charming beauty, complete with crashing waves on its rugged coast line and iconic lighthouse standing tall, makes it the perfect spot for an engagement shoot. What could make this shoot even better? The fact that this couple has the same name - Devin and Devon!
Photos: Terri-Lynn Warren Photography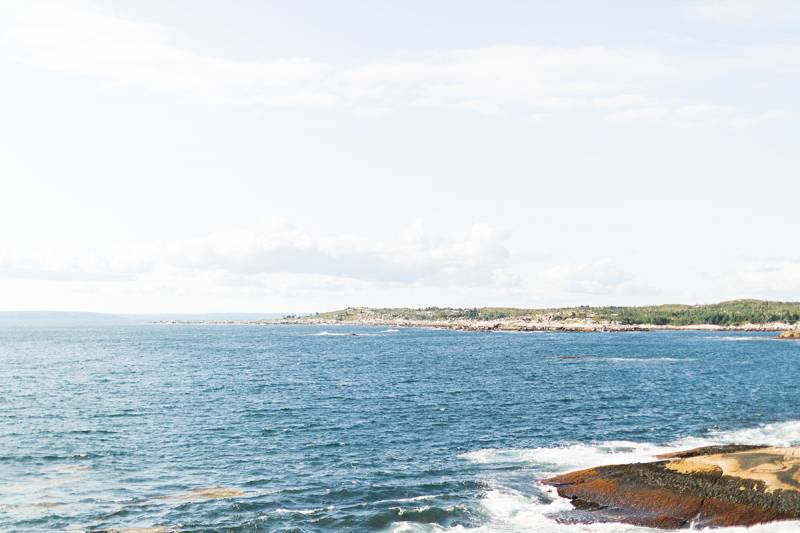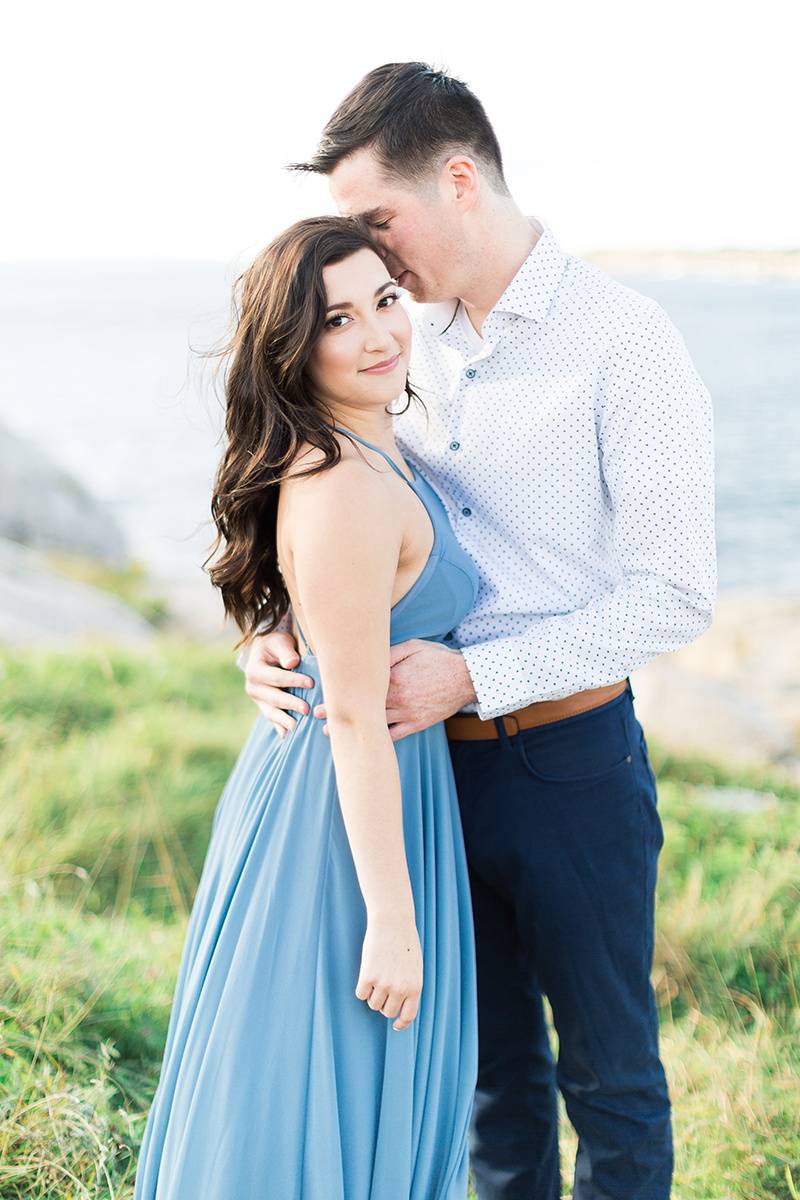 From the Bride, Devin:
How We Met

When Devon and I first met in middle school, we certainly did not foresee that we would one day be getting married! Of course, our questionable haircuts with uneven bangs may have obstructed our vision/judgement. We did however frequently have conversations about 'which Dev' had the better spelling of their name - quite romantic.
Through our high school years, we shared many classes together, got age appropriate haircuts, and became quite close. In grade 11, he asked me to our Winter Formal Dance, and a few months later, we started officially dating. We have been together ever since, and feel so fortunate to have shared so much of our lives together!
Proposal
A few weeks before Christmas, Devon told me that he had planned a 'surprise' weekend getaway for us in Nova Scotia, because he knew how much I absolutely love the holiday season. We arrived at a beautiful cottage in Peggy's Cove, which I had assumed was the surprise. The next day, we spent some time in Halifax, and when we arrived back at the cottage, the entire place had been decorated for Christmas by what I assumed were elves (but later found out was Devon's lovely family!). He proposed right by the Christmas tree, creating what is sure to be one of the most memorable moments of my life. We are beyond excited to be getting married this June!
Location
With its rugged rock faces, picturesque ocean views, and iconic lighthouse, Peggy's Cove has always been a favourite Nova Scotia day trip for us. After getting engaged there, we knew this location held even more significance for us, and would be an ideal spot for engagement pictures. Terri-Lynn did a fantastic job highlighting the scenery, and even managed to get some shots including the cottage where the engagement took place in the background! Every time we return to beautiful Peggy's Cove, we're reminded of the fantastic memories we've been so fortunate to have made there - here's to many more!