Everywhere you go on the East Coast of Canada is a beautiful spot waiting to be explored and photographed. And sometimes, it's the simplest of places that yield such beauty, like this pasture in Cape Breton where Andrew and Suzanne had their engagement session with Sherri of Pear Tree Photography. The happy couple smiled and held each other close during while taken in the natural beauty of the land.
Read more about their engagement session on Sherri's blog.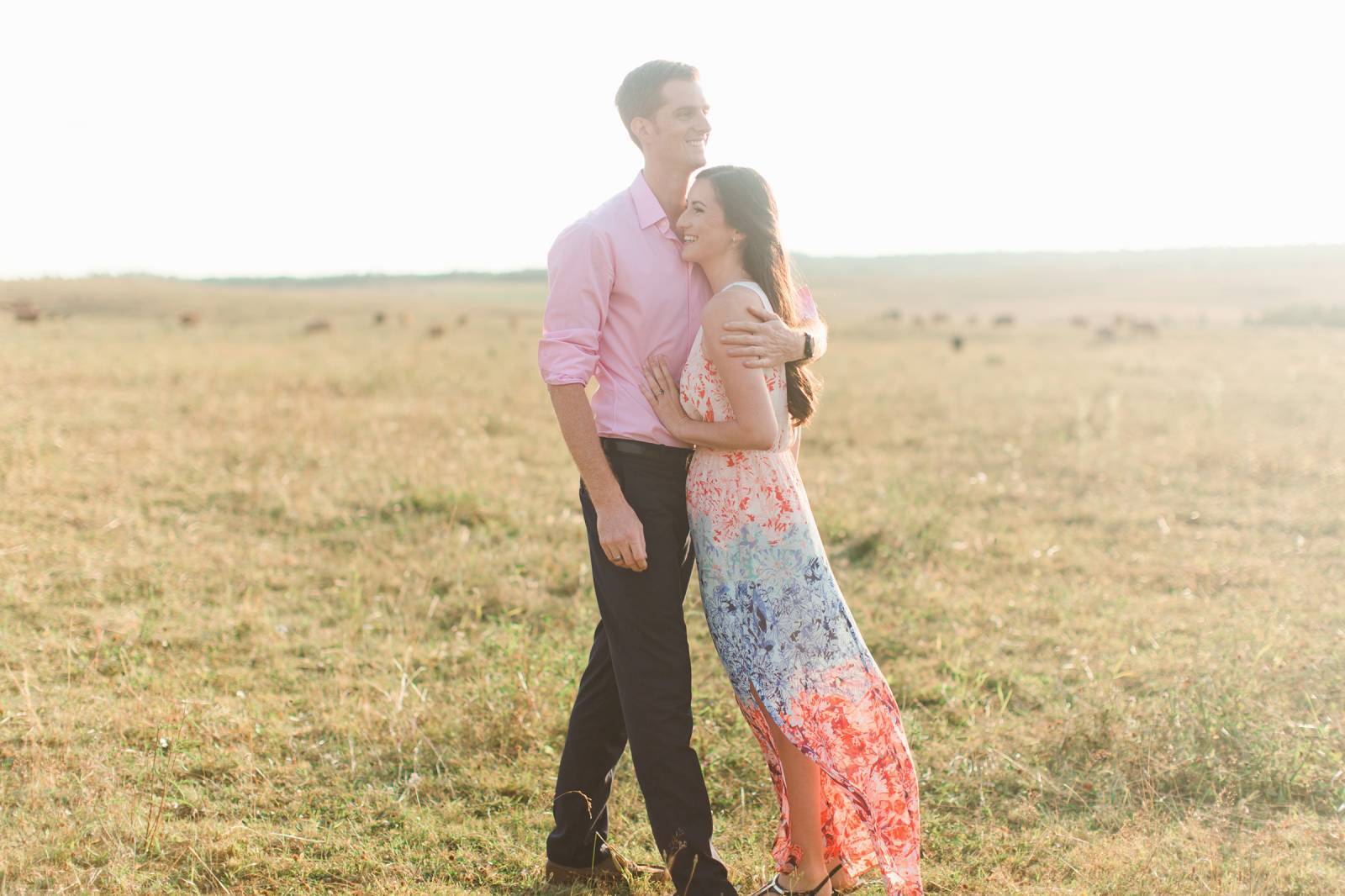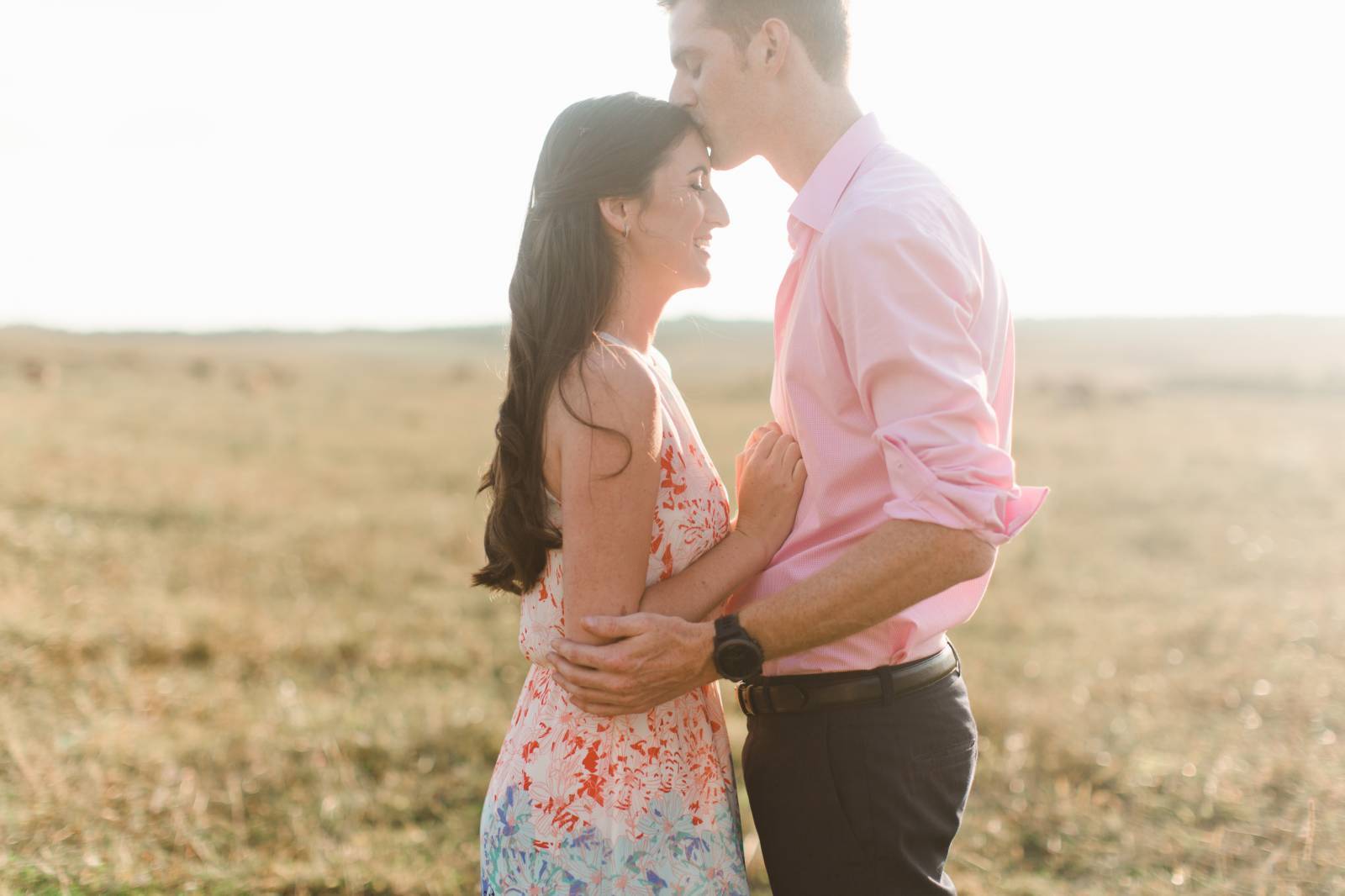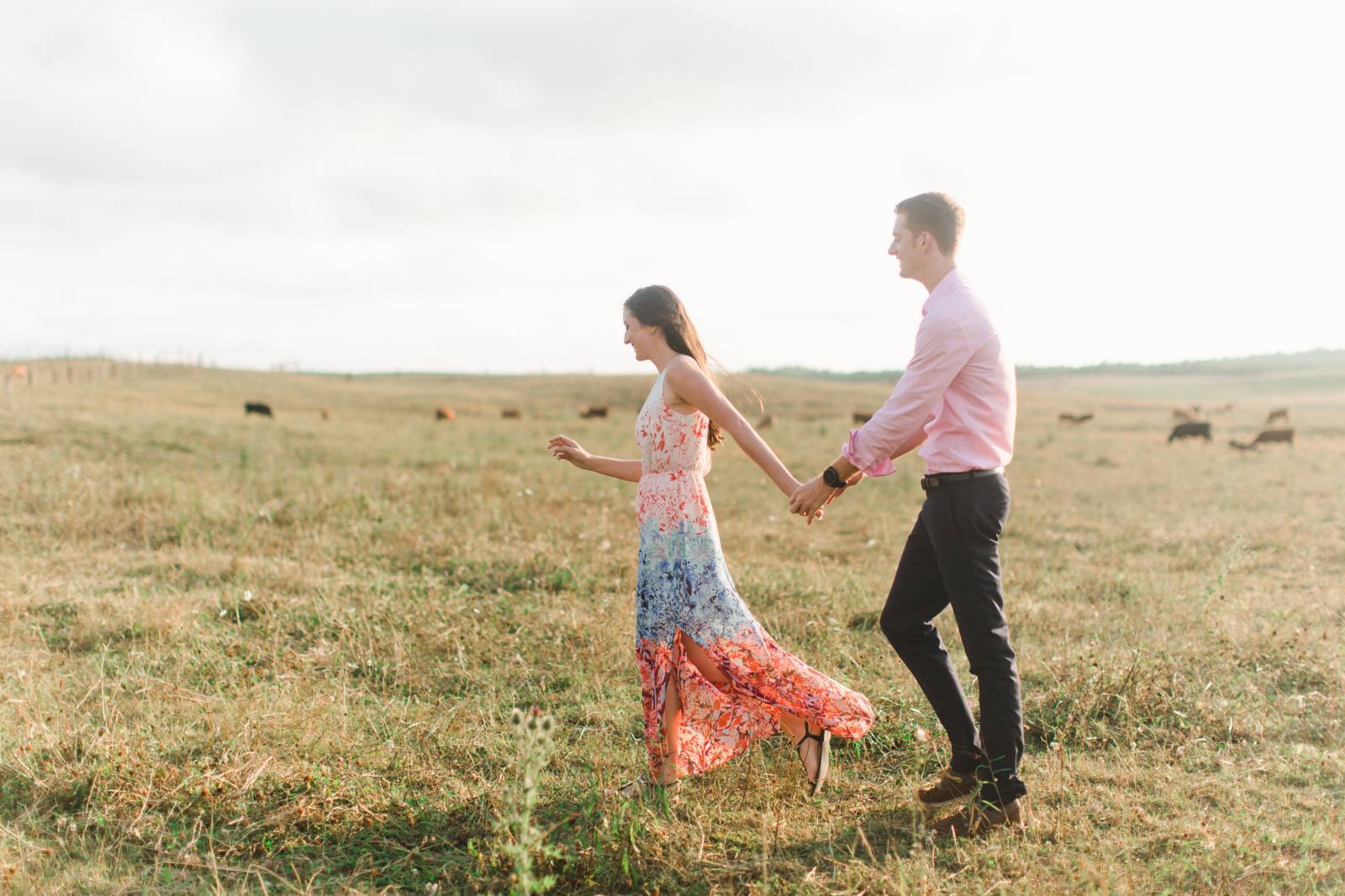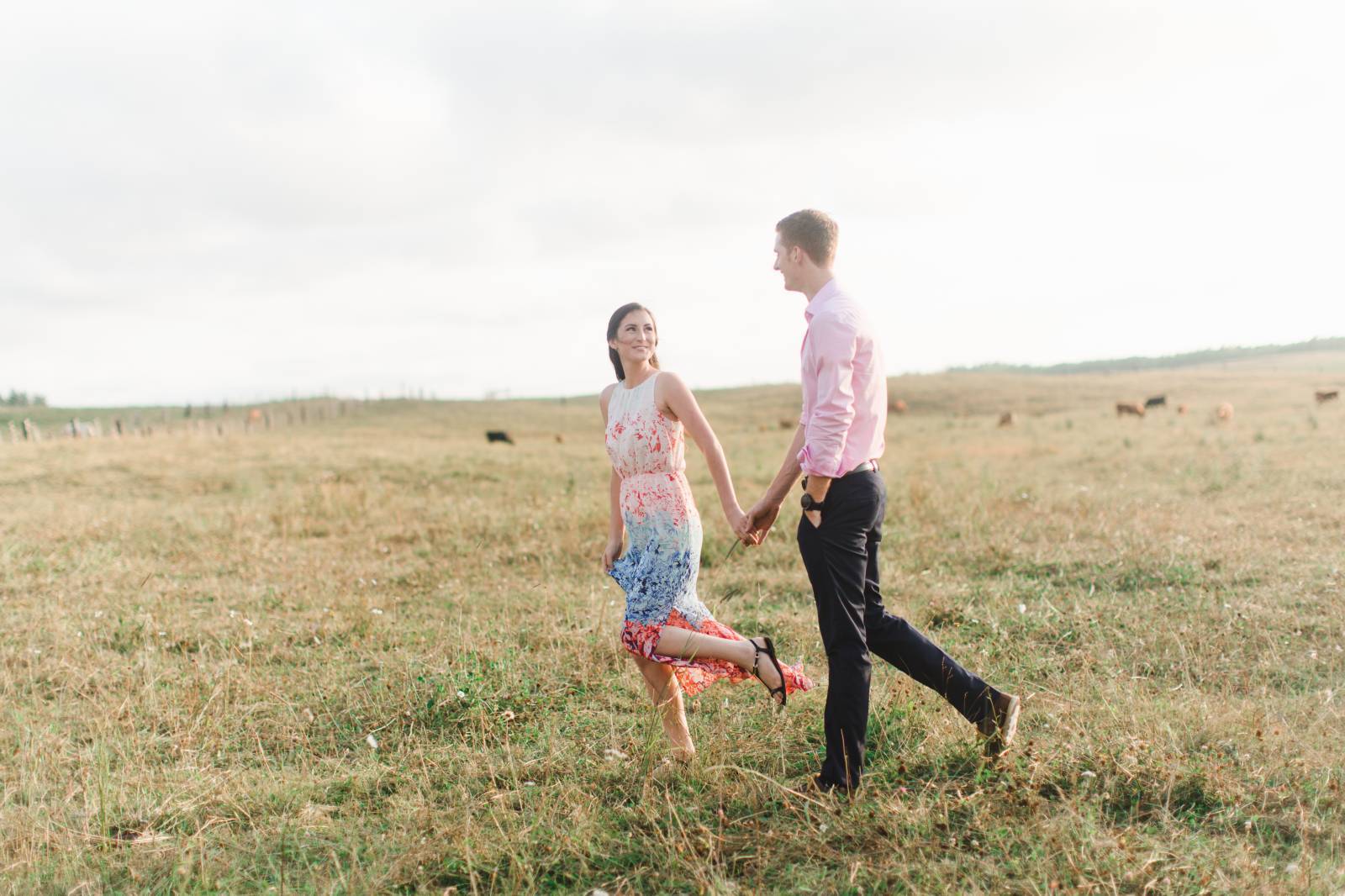 From the Couple
Where we Met:
We met while studying for our MBA at Melbourne Business School in Melbourne, Australia, where we were classmates. We noticed each other in the early days and fast became friends; mostly studying together but also sharing meals and exploring what was a new location for us both (Andrew was born in London, UK and I am from New Zealand).
During a study trip to China and Hong Kong, we went for a moonlit walk through a park in the hills of Hong Kong and realised that we meant more to each other than just friends. After graduation we ended up with jobs in different cities, with Andrew in Melbourne and me a 1 hour flight away in Sydney, Australia. After about a year, Andrew was offered an opportunity to move to Sydney with his company, and I suggested we move in together. We lived in Sydney together for a year, before moving to our current location of Singapore (in South East Asia).
Our Engagement:
Andrew organized a mystery trip for us to visit the beautiful beach town of Da Nang, Vietnam in November 2016. The destination was a spa resort located right on the sea, with infinity pools, endless sandy beach, and all-inclusive spa treatments. Otherwise known as my idea of heaven!
We had previously discussed getting engaged, and we were both involved in designing a custom ring, however I had no idea that Andrew was planning on asking me "the question" on this trip. In fact, a few days before the trip the jeweller in Singapore had advised that the ring was going to be delayed, so I was just looking forward to a relaxing trip away.
After a day of massages, walking on the beach and relaxing beside the pool, Andrew joined me beside the pool and got down on one knee. It turns out he had been planning to ask me on this trip all along, and the day before the trip had ran out to the shops during lunch to purchase a lovely sapphire ring to use until the custom one was ready! He wasn't going to let timing get in the way of a perfect engagement!
Needless to say, I said yes!
The Wedding:
Our wedding was held on Tuesday August 8th 2017 at Andrew's family summer home at Jersey Cove, Cape Breton.
As we do not live in Nova Scotia, we weren't able to do our engagement shoot until we arrived in the area the week before our wedding. Despite it being the busiest 2 weeks of the season, Sherri offered us an engagement shoot during that week, which we graciously accepted. It was lovely to get to know Sherri, and despite the fact that neither Andrew nor I had done a professional photo shoot before, she made us feel at ease and we had a lot of fun. It didn't hurt that she took us to a beautiful location!