Lunenburg is one of our favourite places to visit in the summer months and we couldn't be happier to feature Lydia and James' engagement session. Captured by Chantal Routhier Photography, the couple happily posed for photos aboard a wooden sailboat, cruising around the bay, and in a beautiful sun-lit field.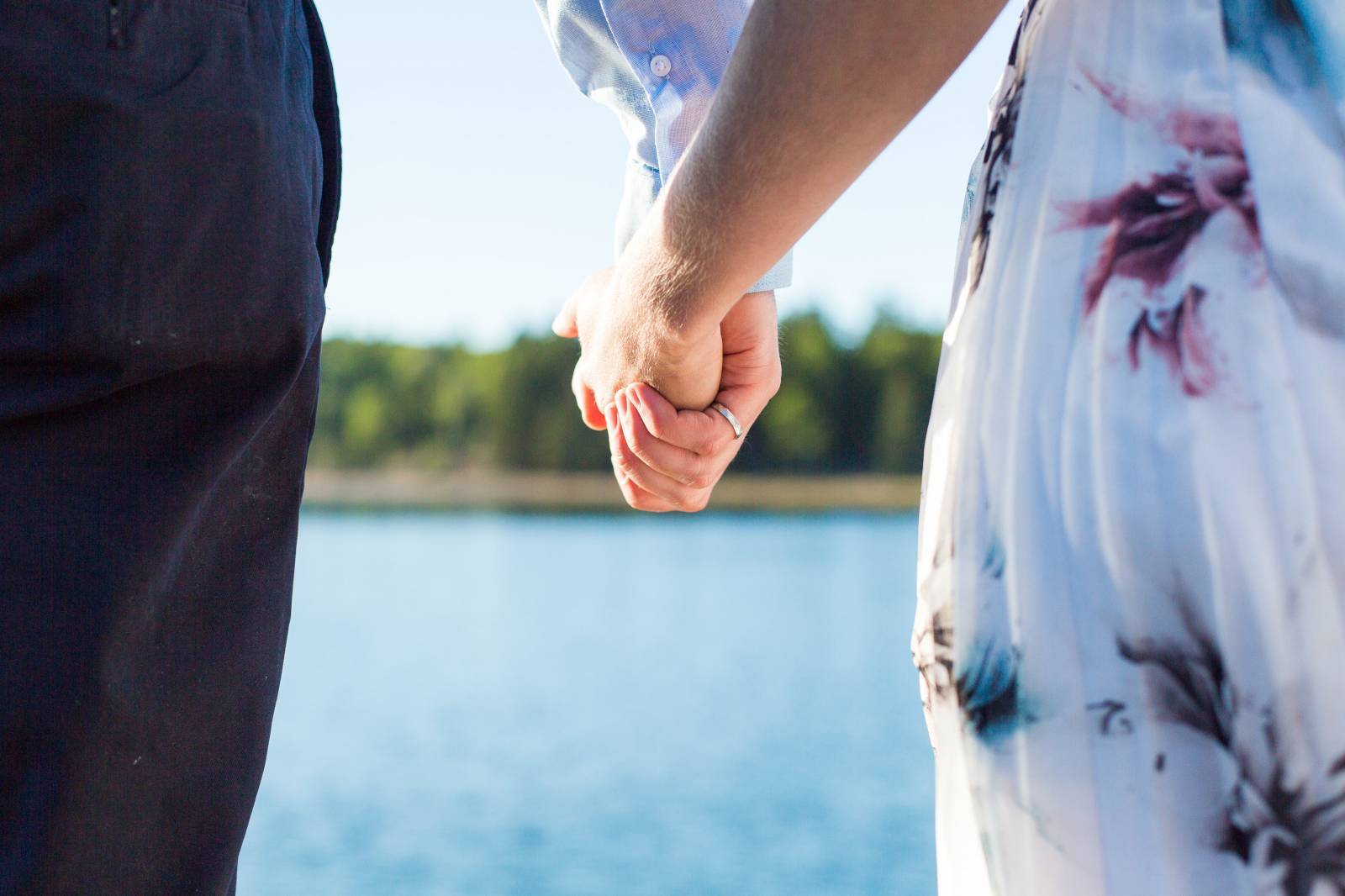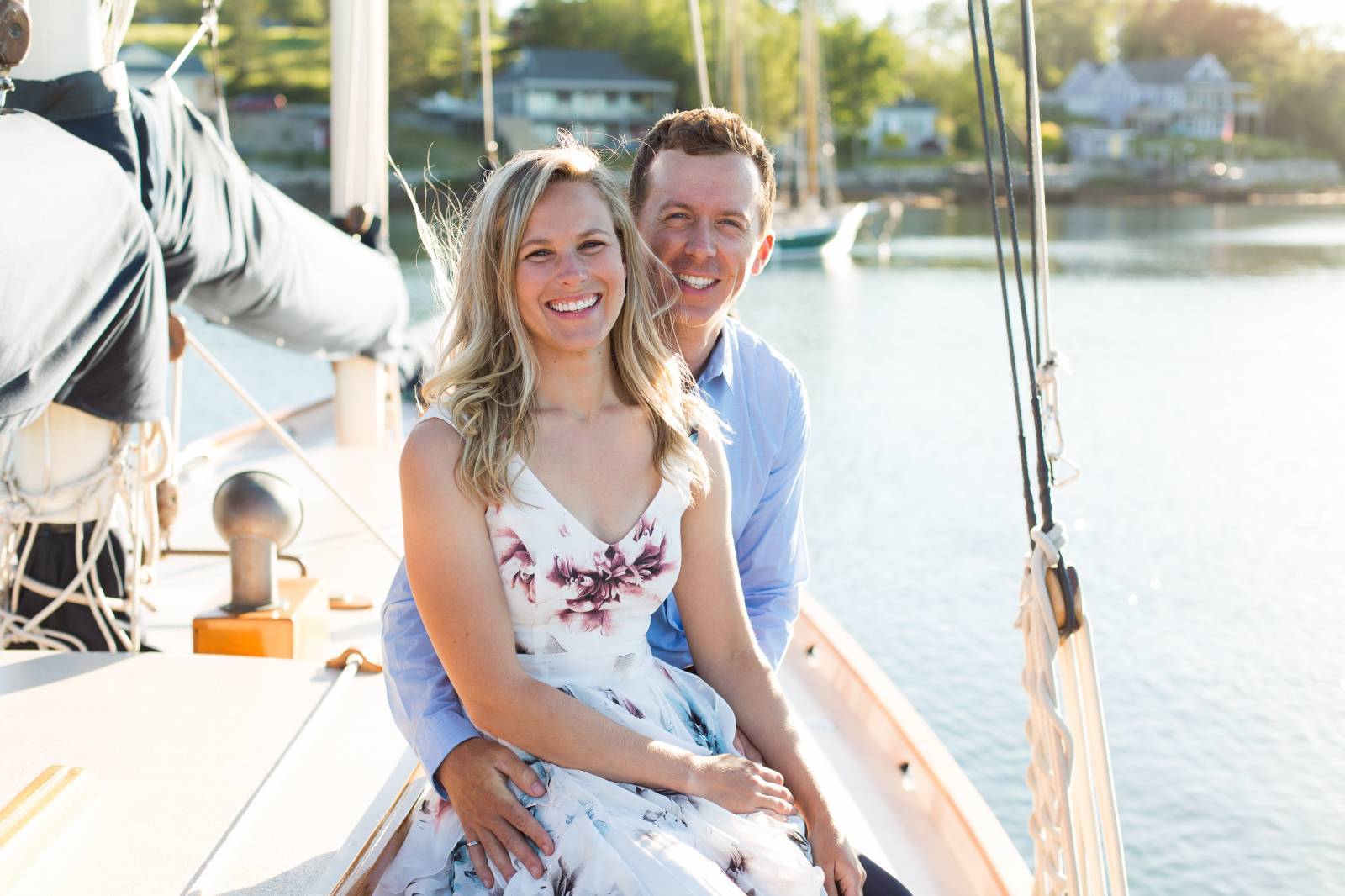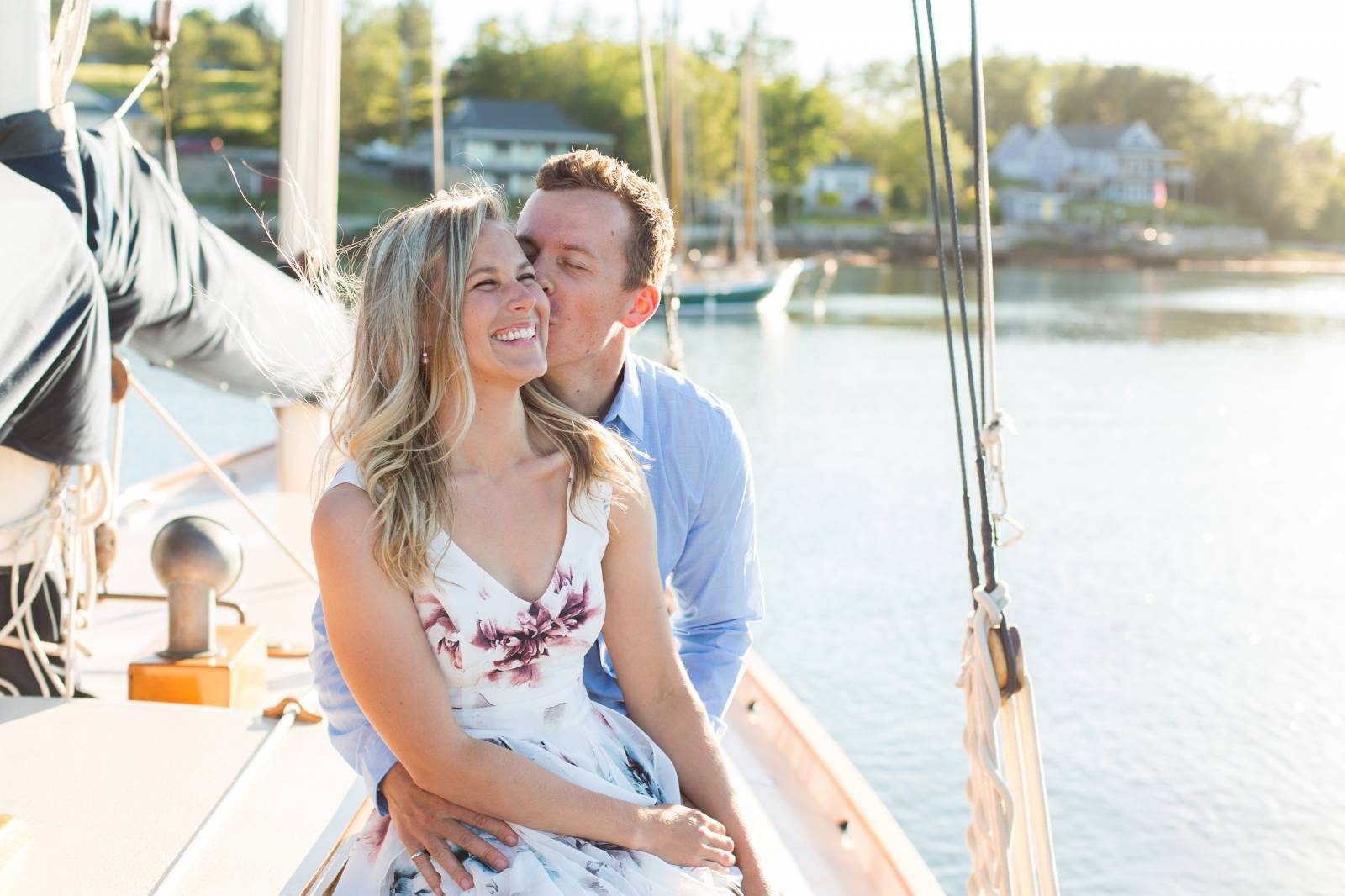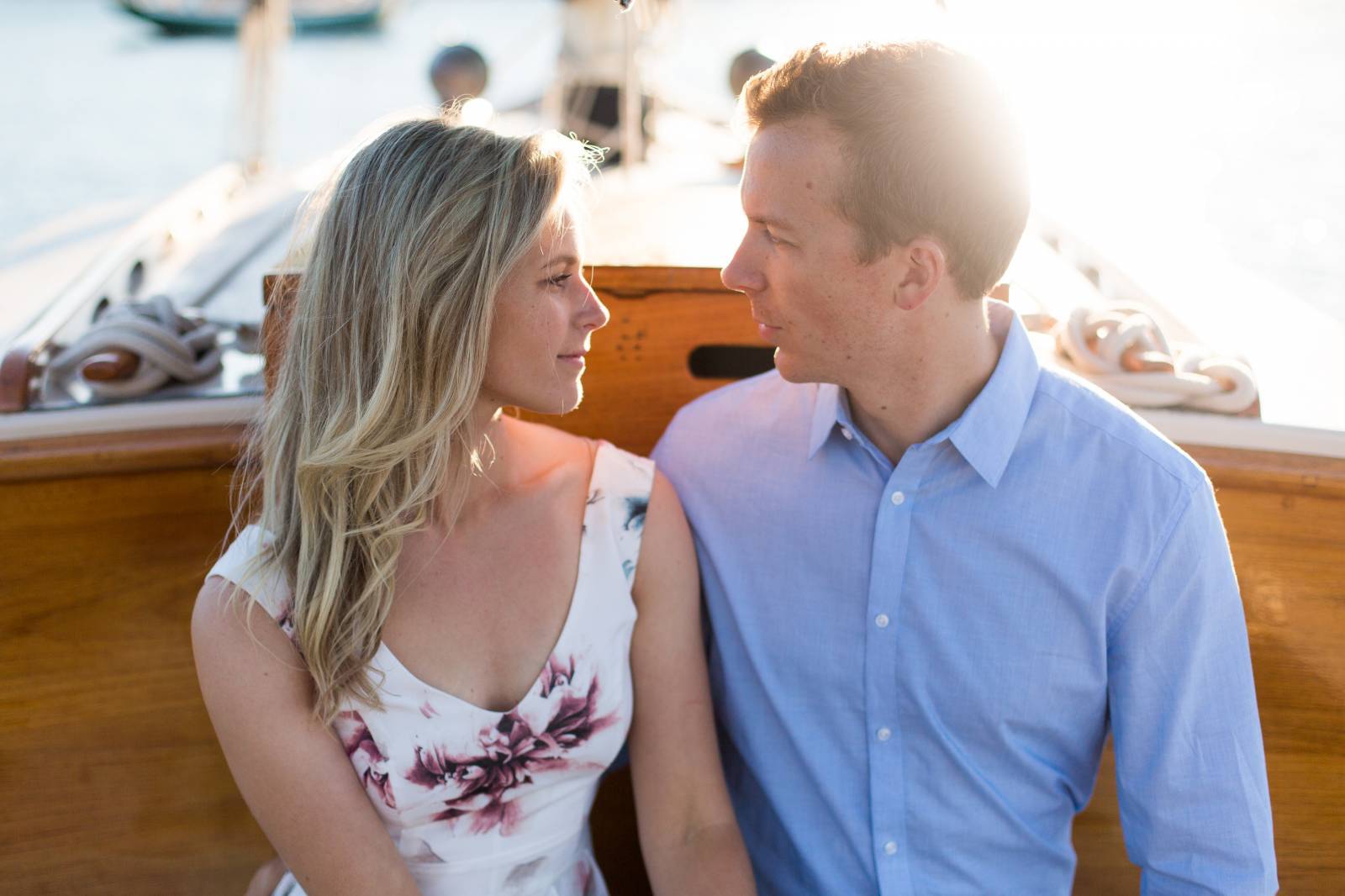 From the Bride-to-Be:
"We first met in 2009 at Acadia University - both of us were in the second year of our undergraduate degree, I was studying Biology and James Engineering. We quickly became friends based on our love for skiing, the gym and meal hall, but it wasn't until we were in our third year that we started dating.
The funny part is that James and I were actually born four days apart at the same hospital in Halifax. James spent most of his childhood in Calgary, but I grew up in Nova Scotia. I say we met in 2009, but who knows maybe it was 1989!
In June of 2016, James and I purchased property in St. Margaret's Bay. We spent a lot of time there that summer swimming off of our dock and mowing the lawn. One evening as we were driving by, James said, "Let's go sit on the dock and enjoy the sunset for bit." This wasn't out of the ordinary, so I didn't expect what was coming. After a couple minutes of enjoying the view and talking about life he popped the question! It was a very special moment. We worked hard to purchase the land and we can't wait to start this new chapter of our life there."