Lisa and Drew's summer wedding at White Point Beach Resort in Hunts Point Nova Scotia is simply beautiful. To complete their wedding vision, they relied on the natural beauty of the beach and florals accentuated by soft, pastel colours.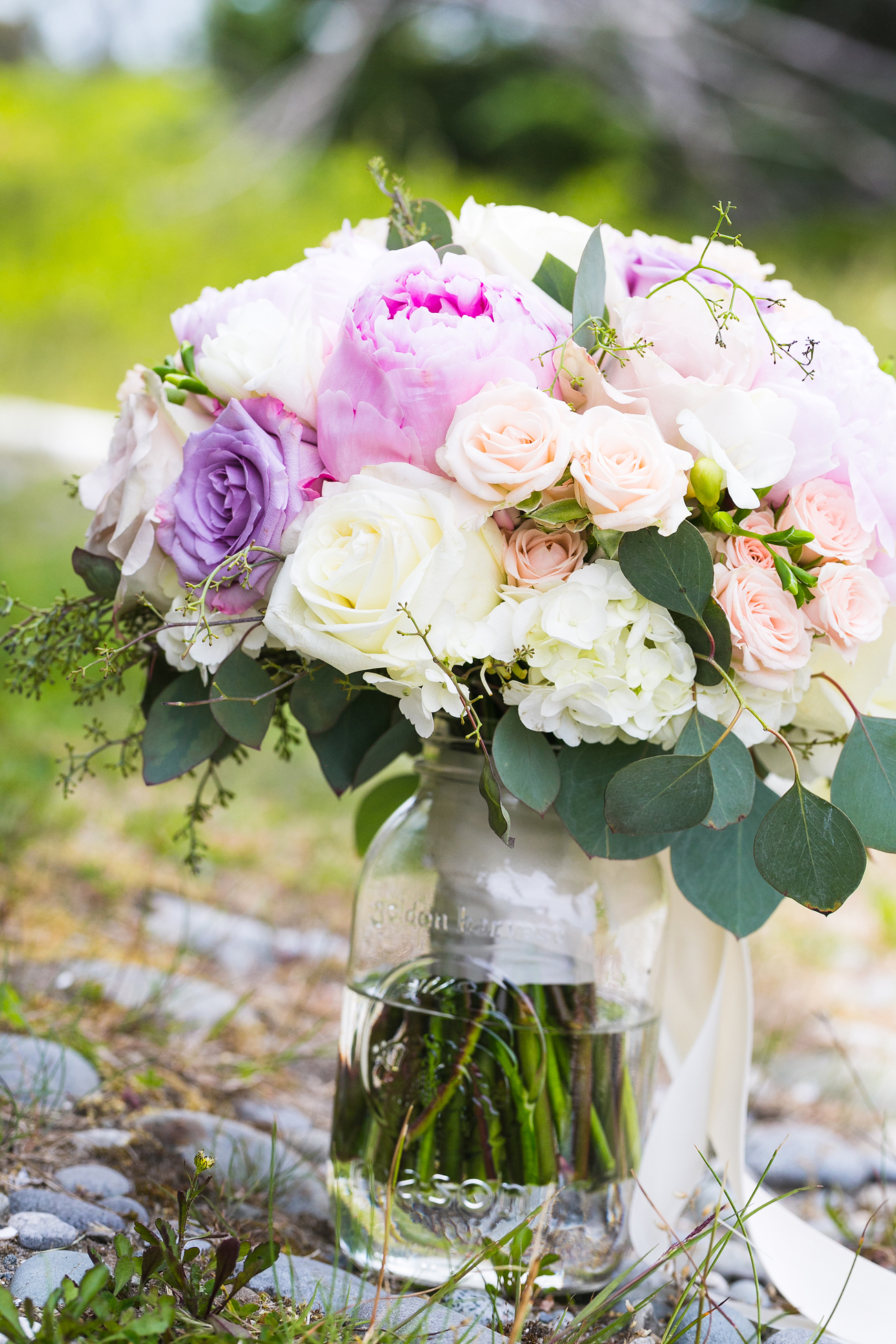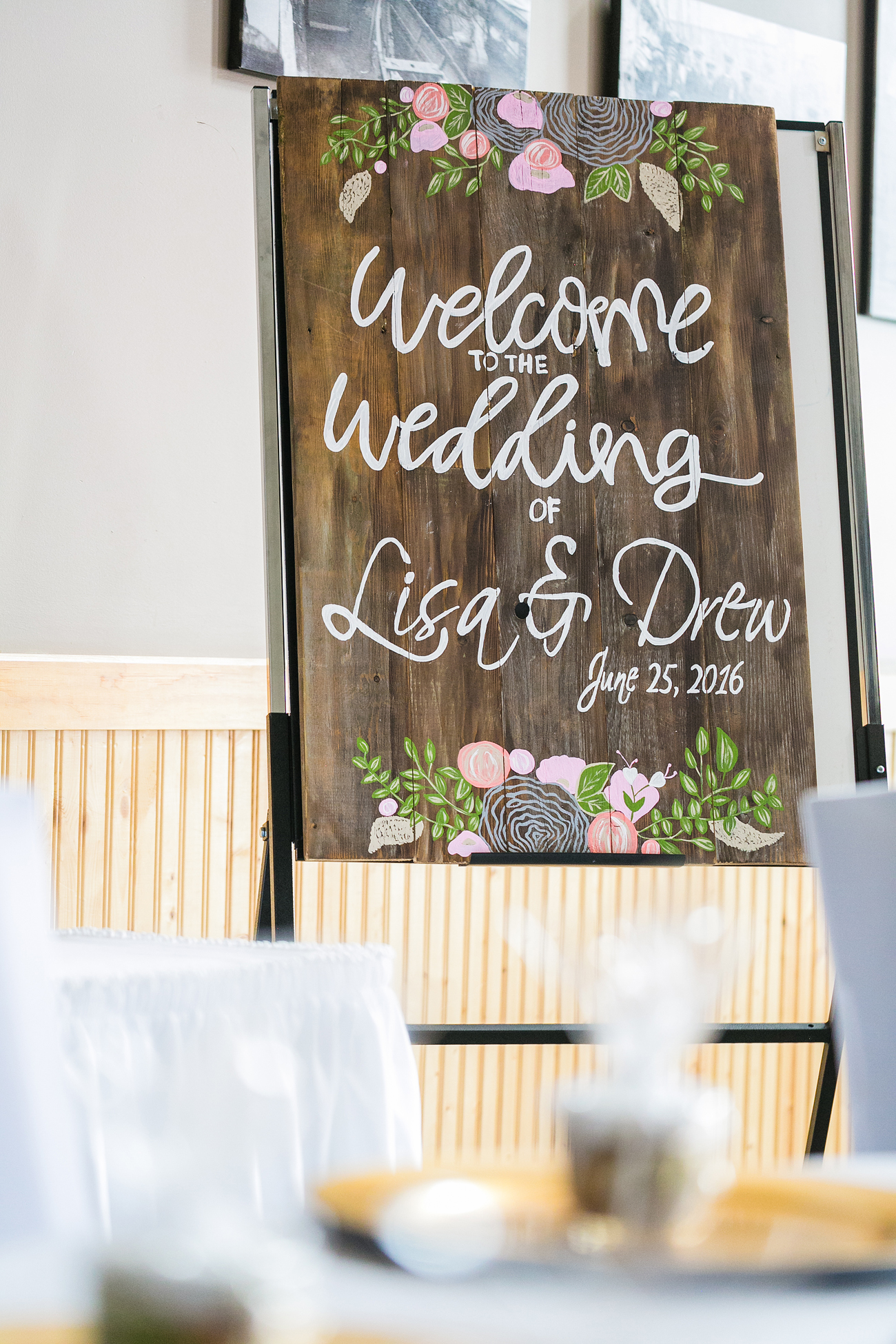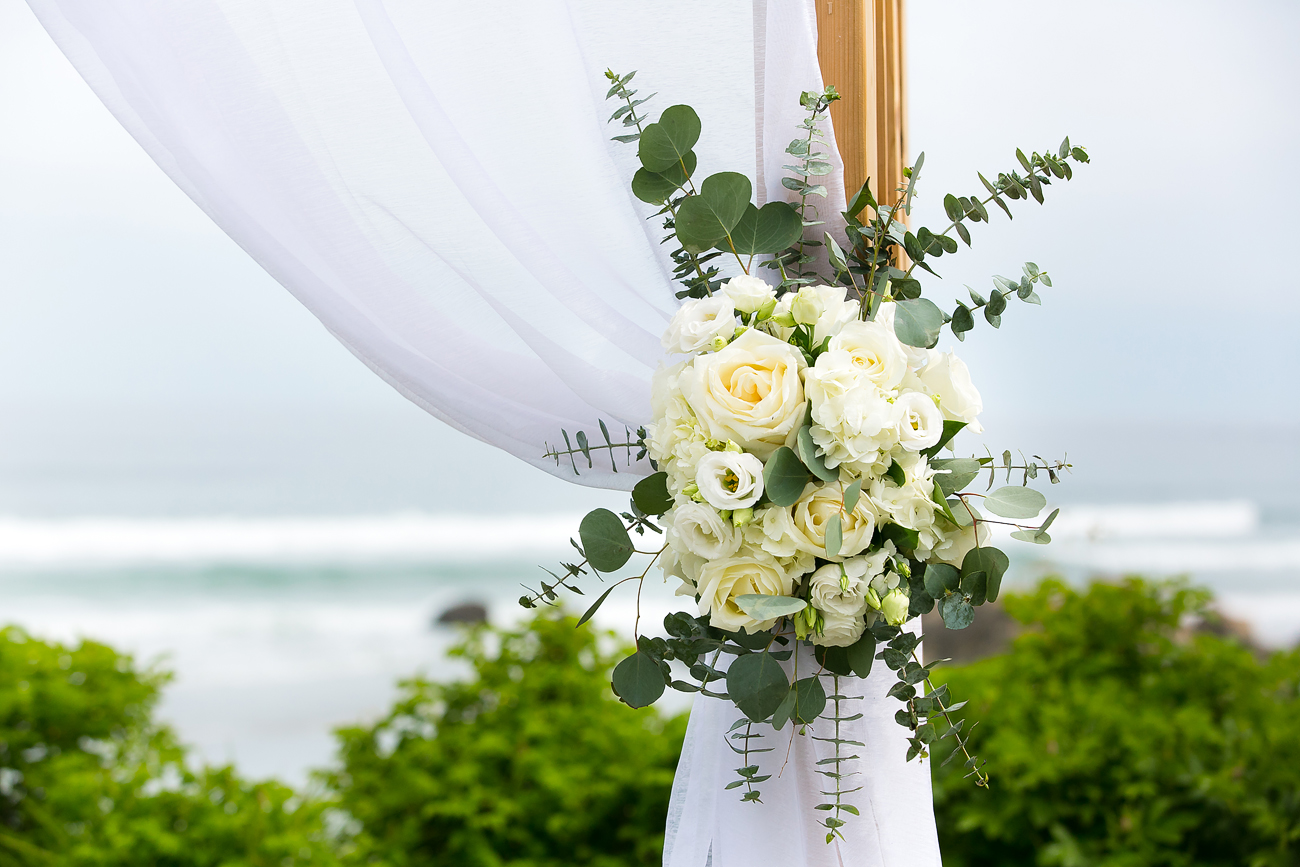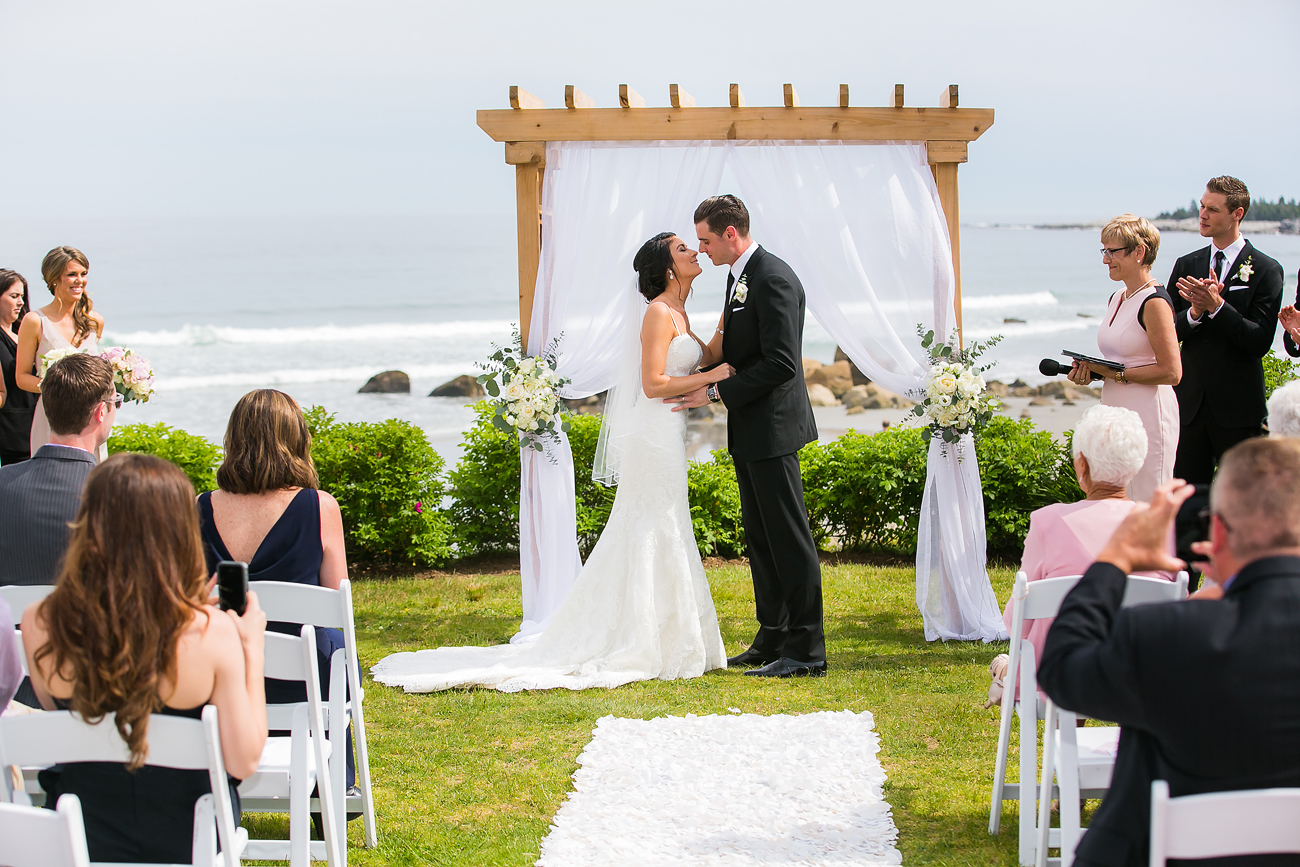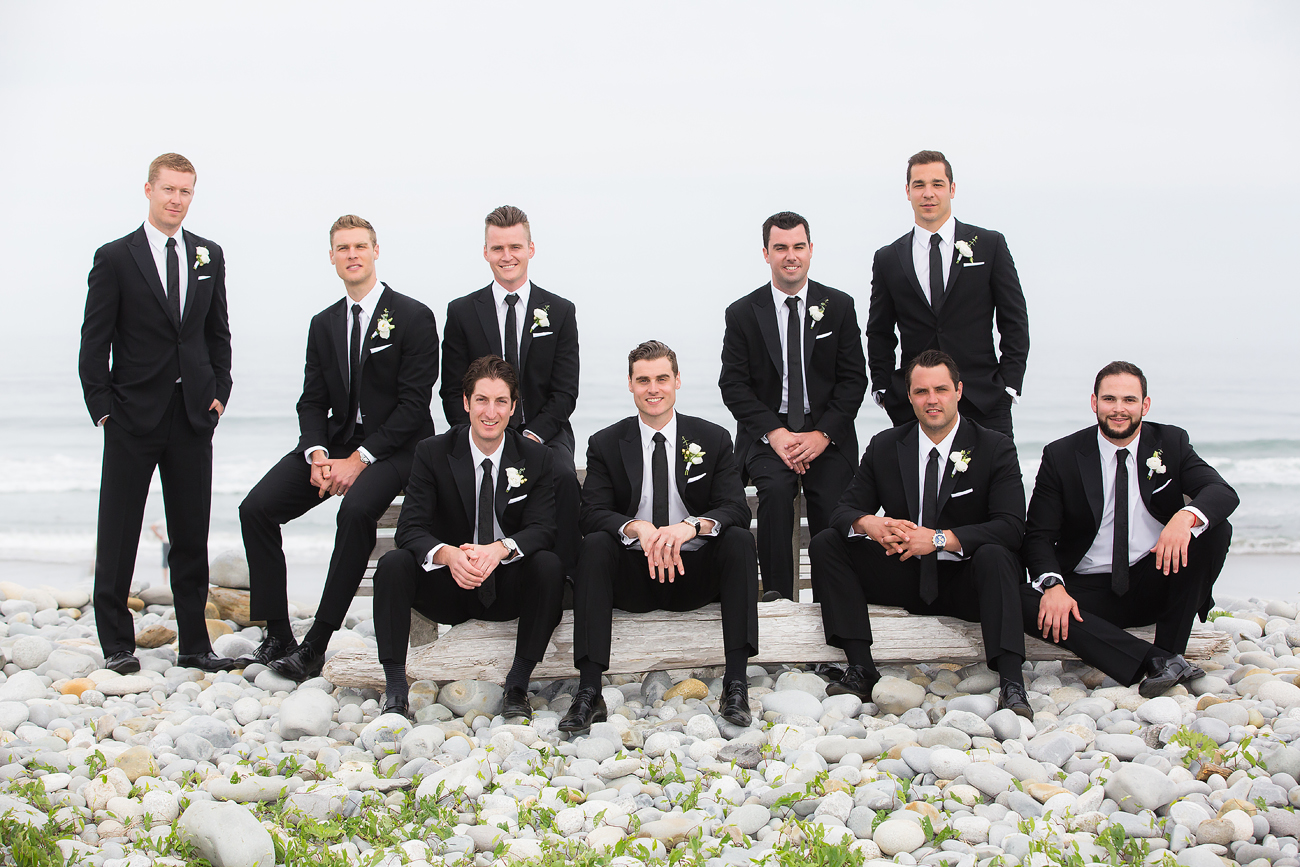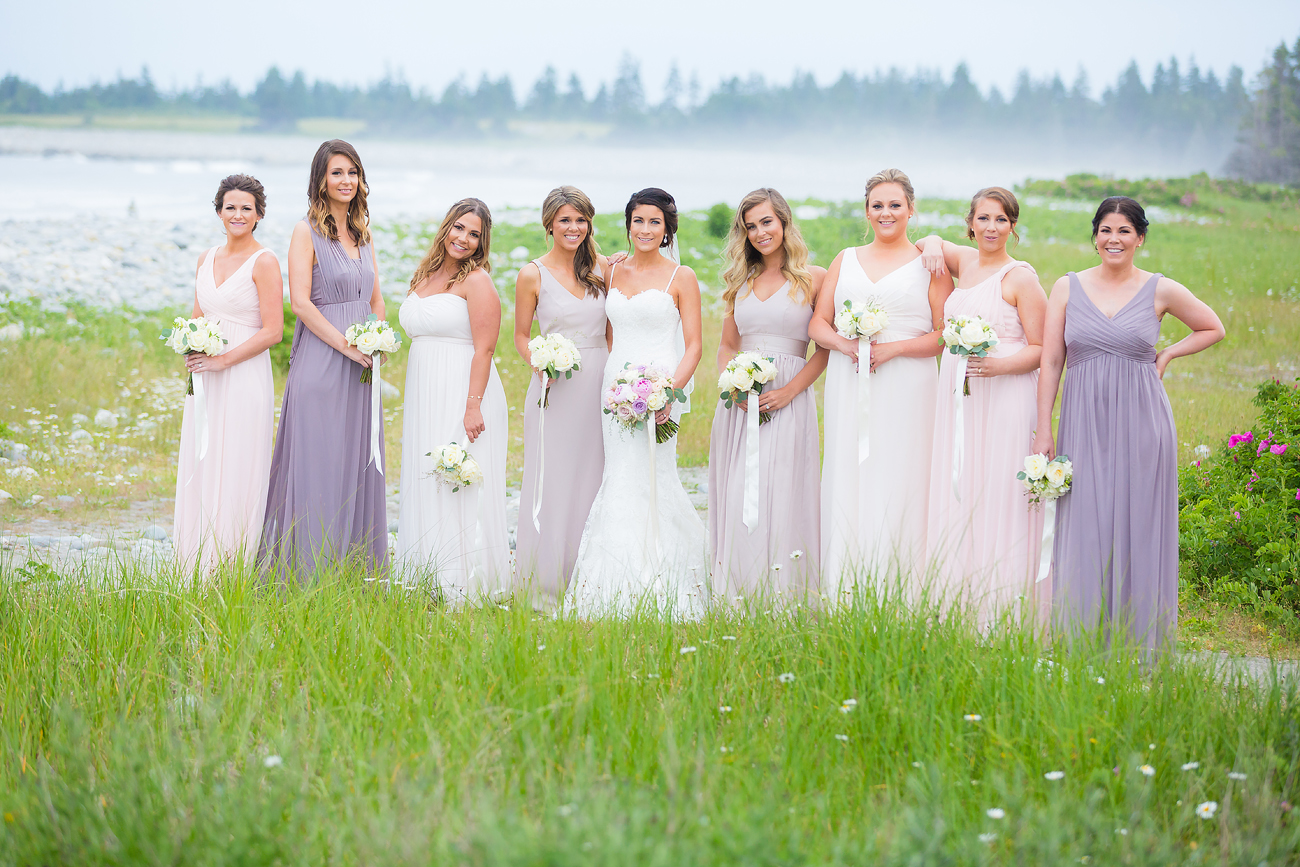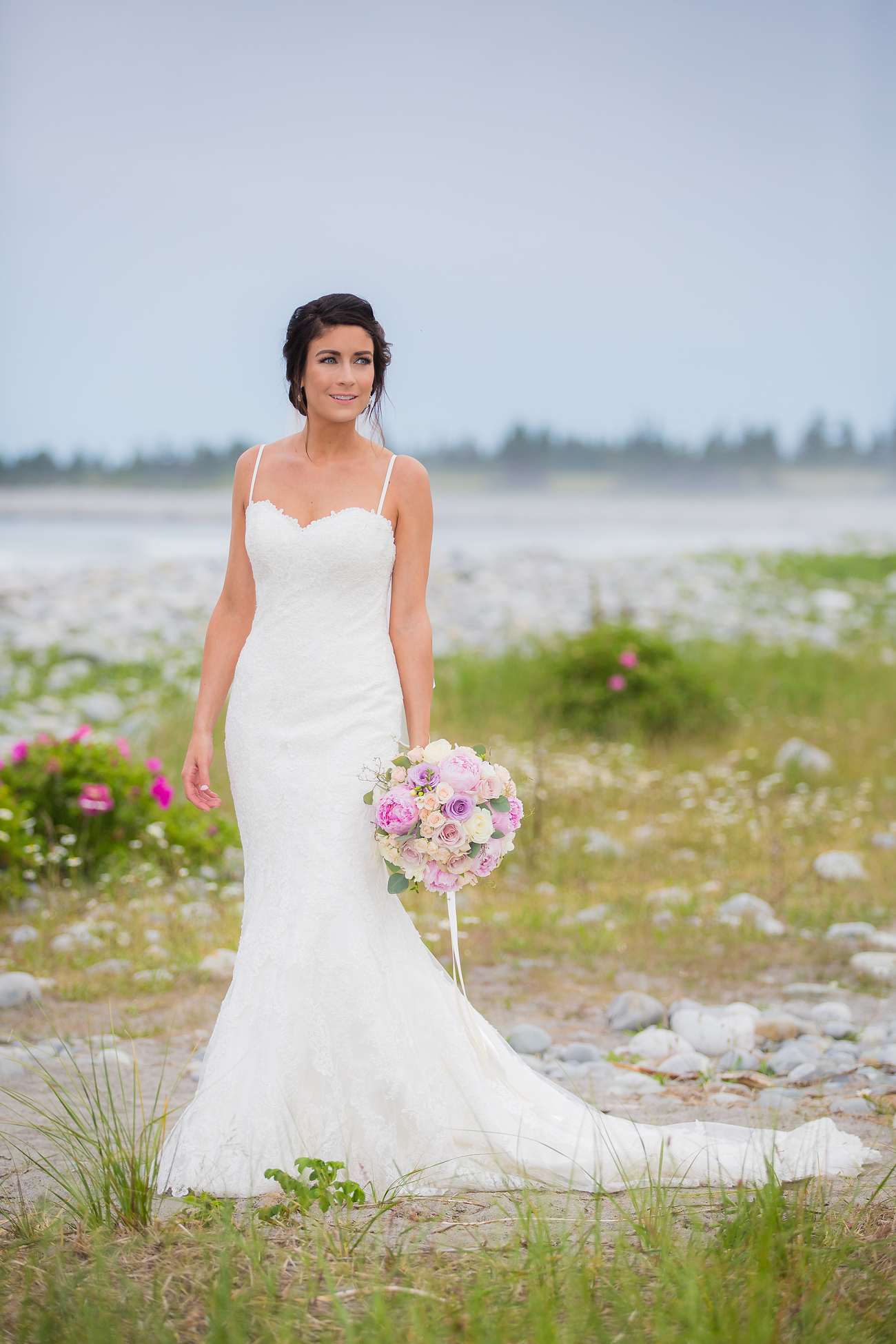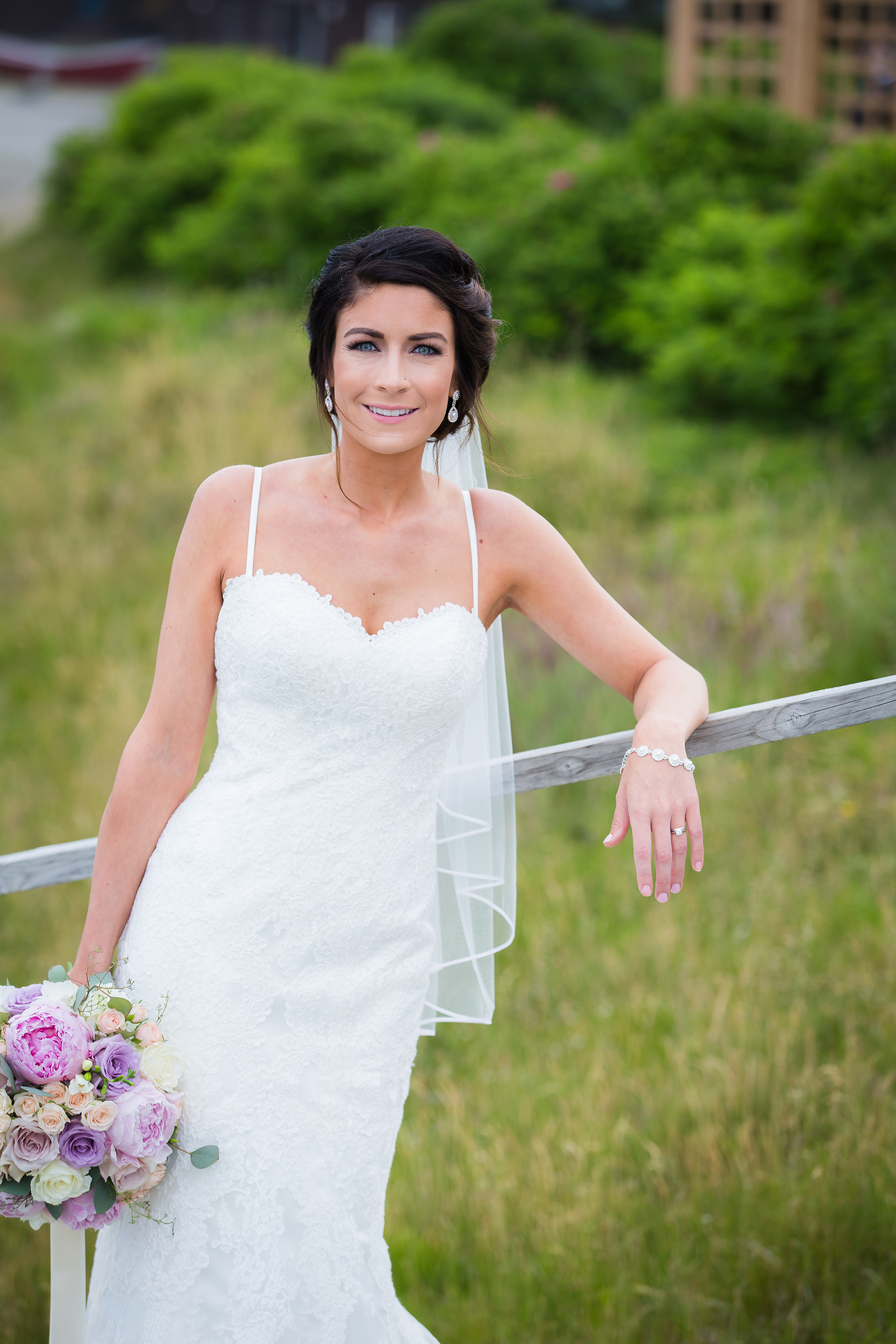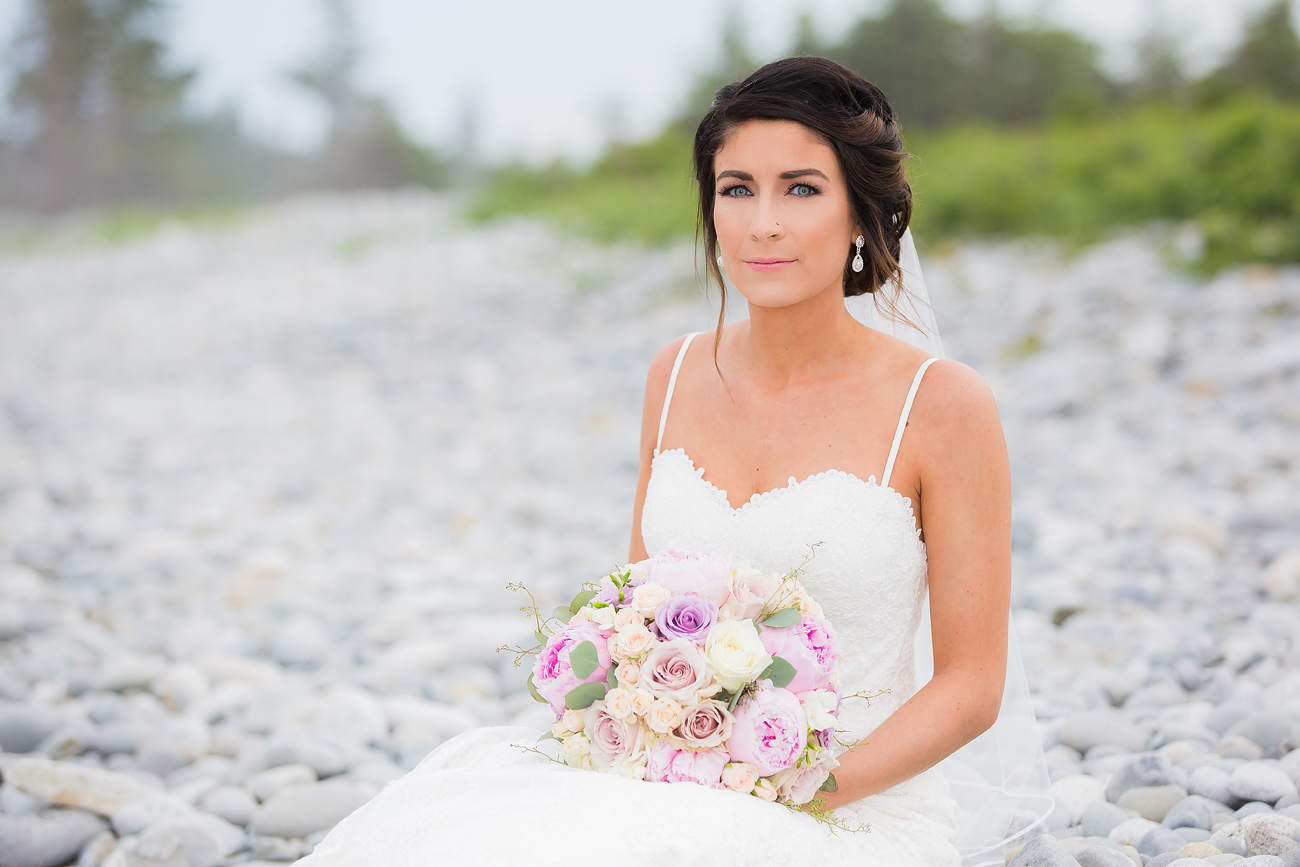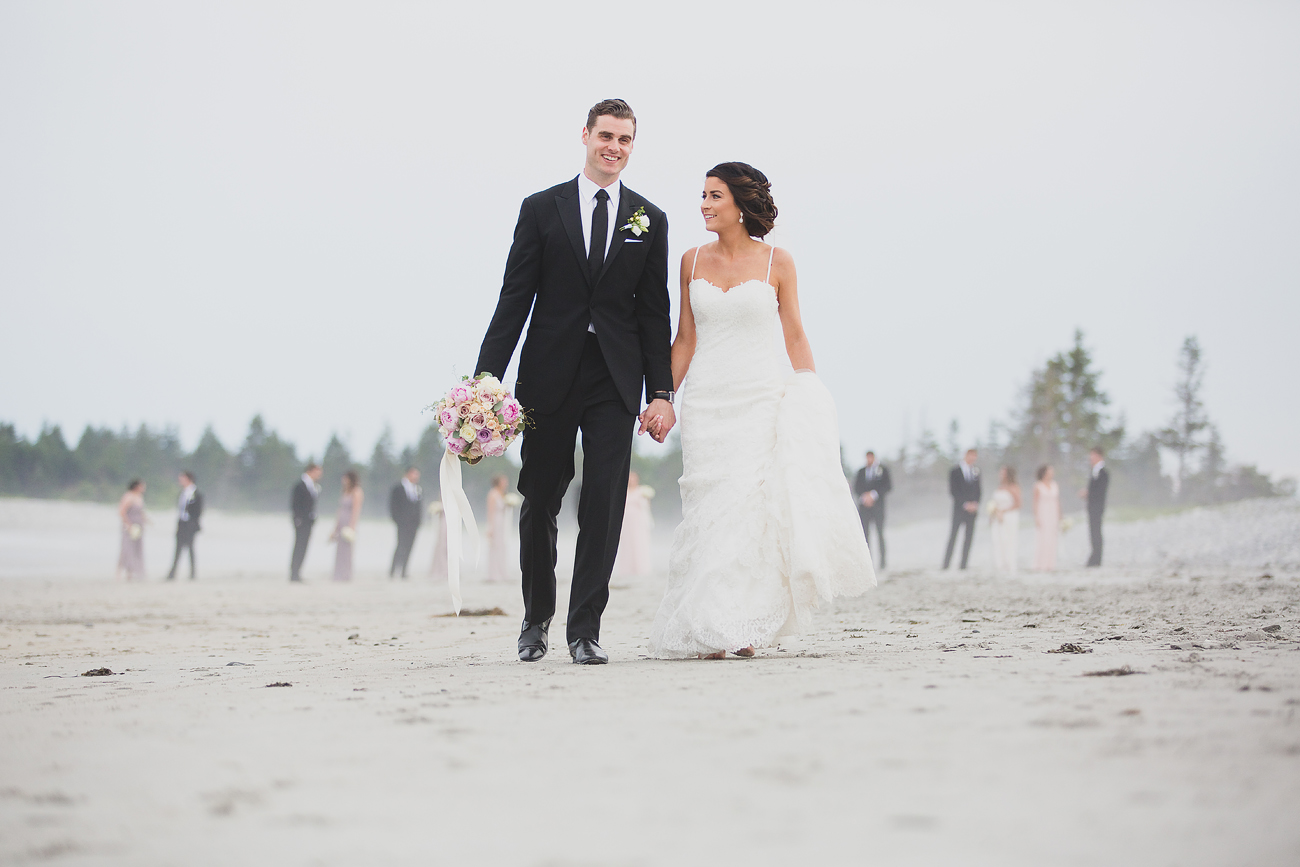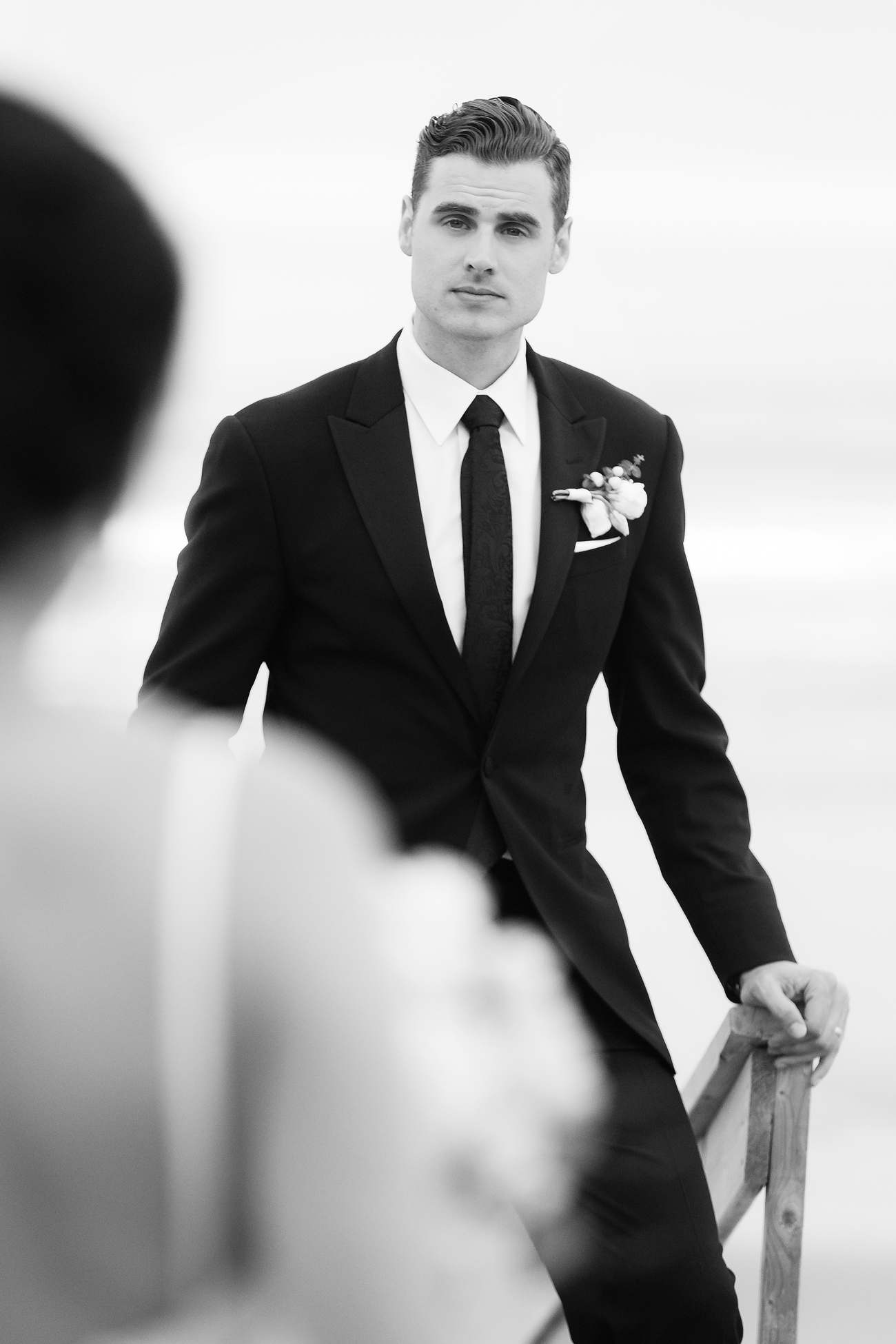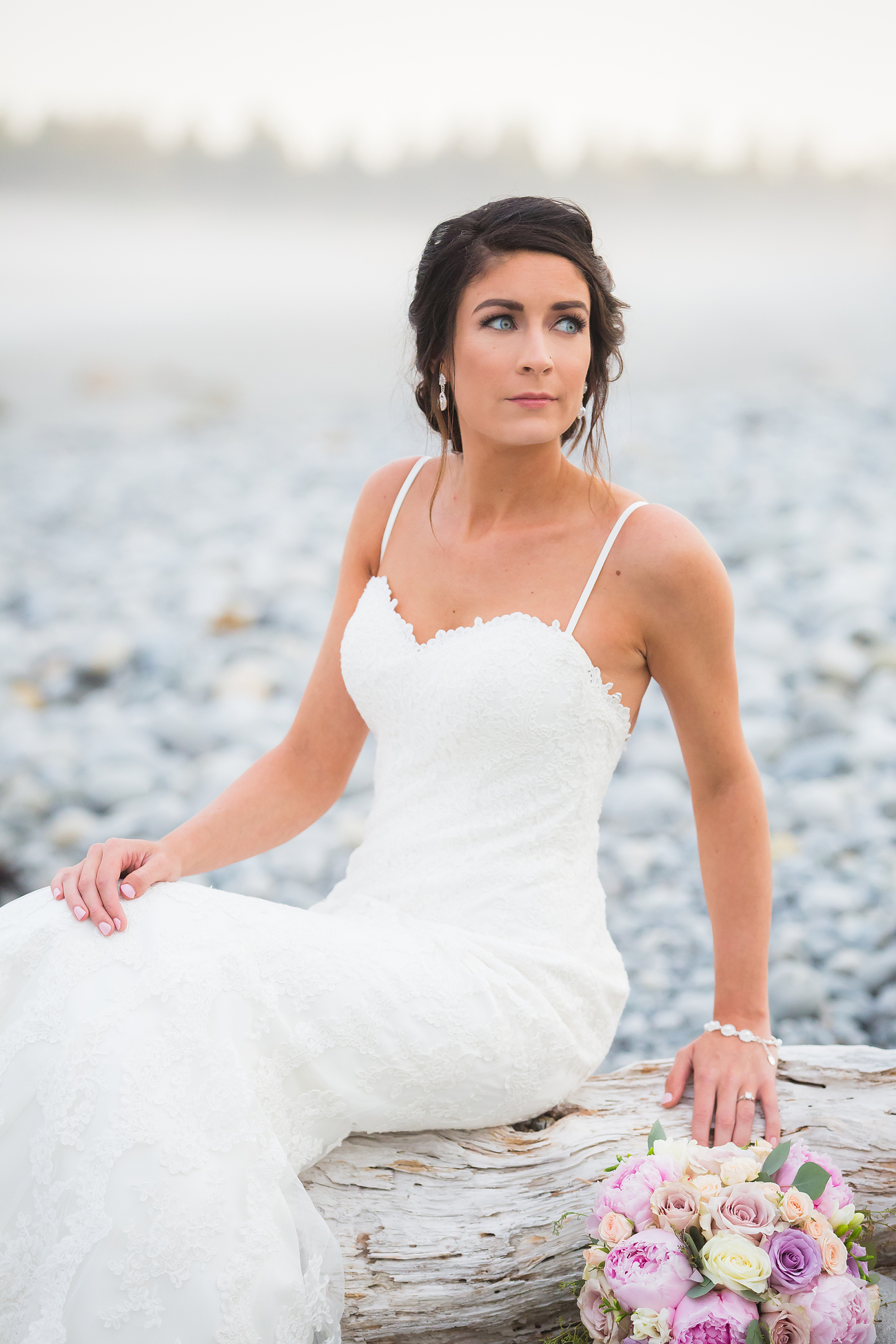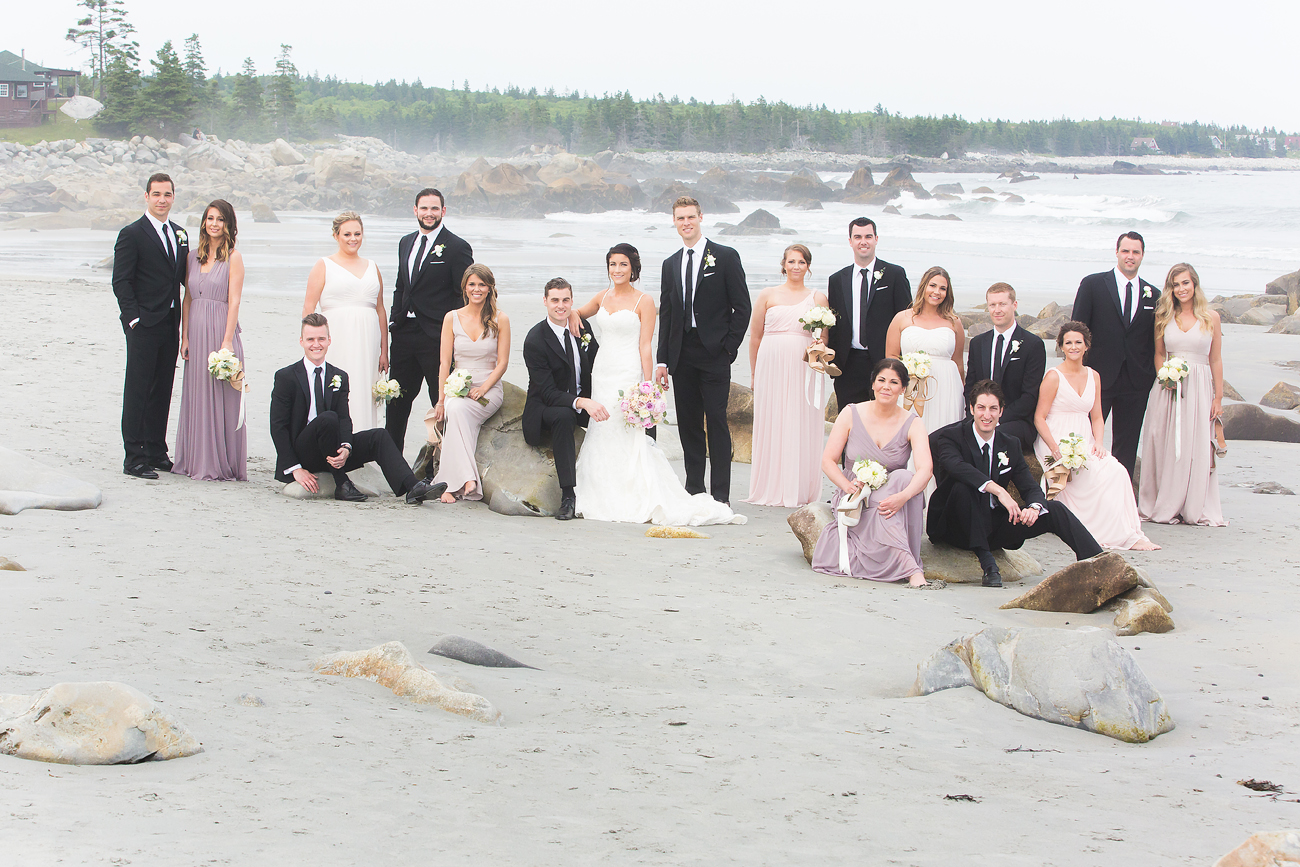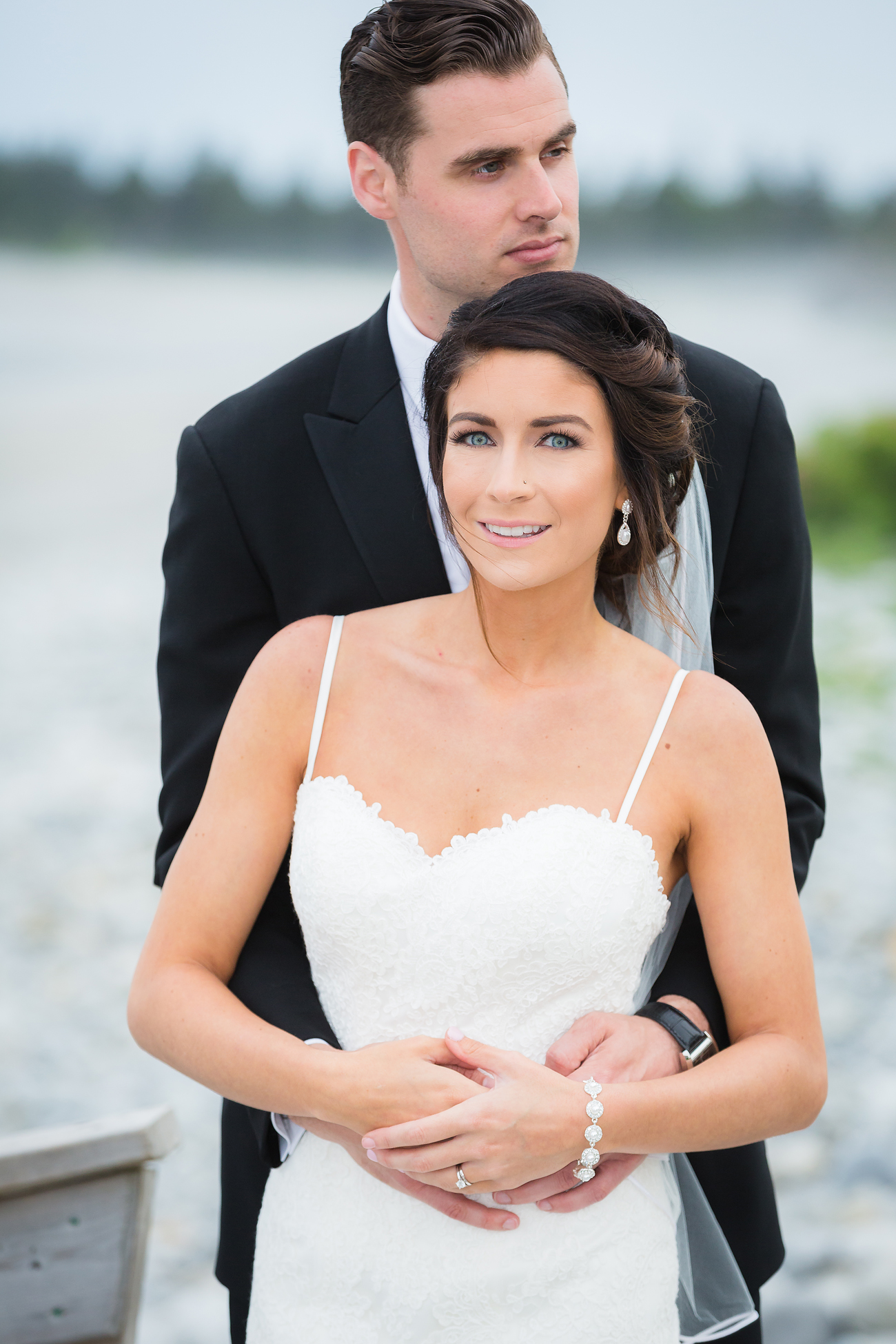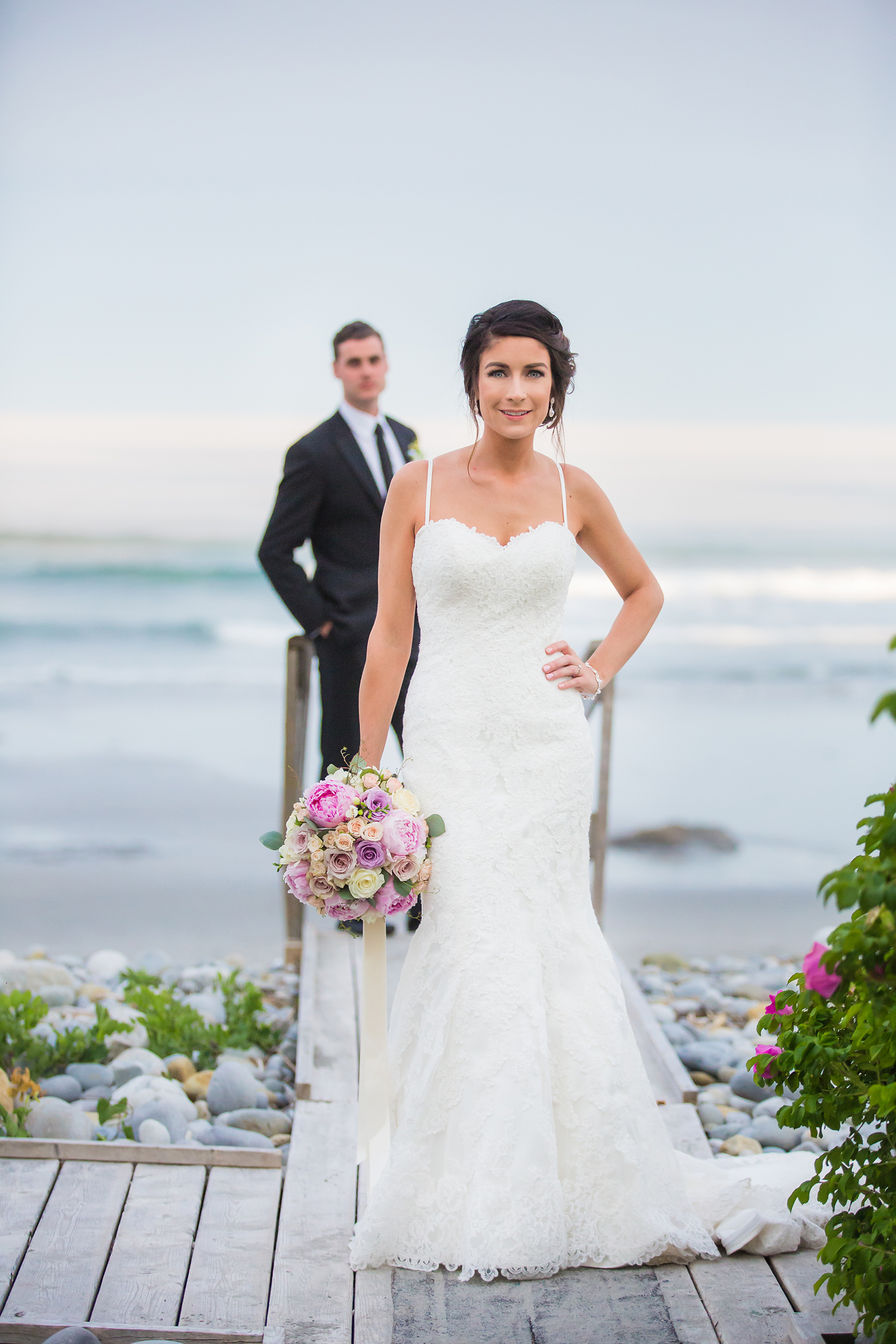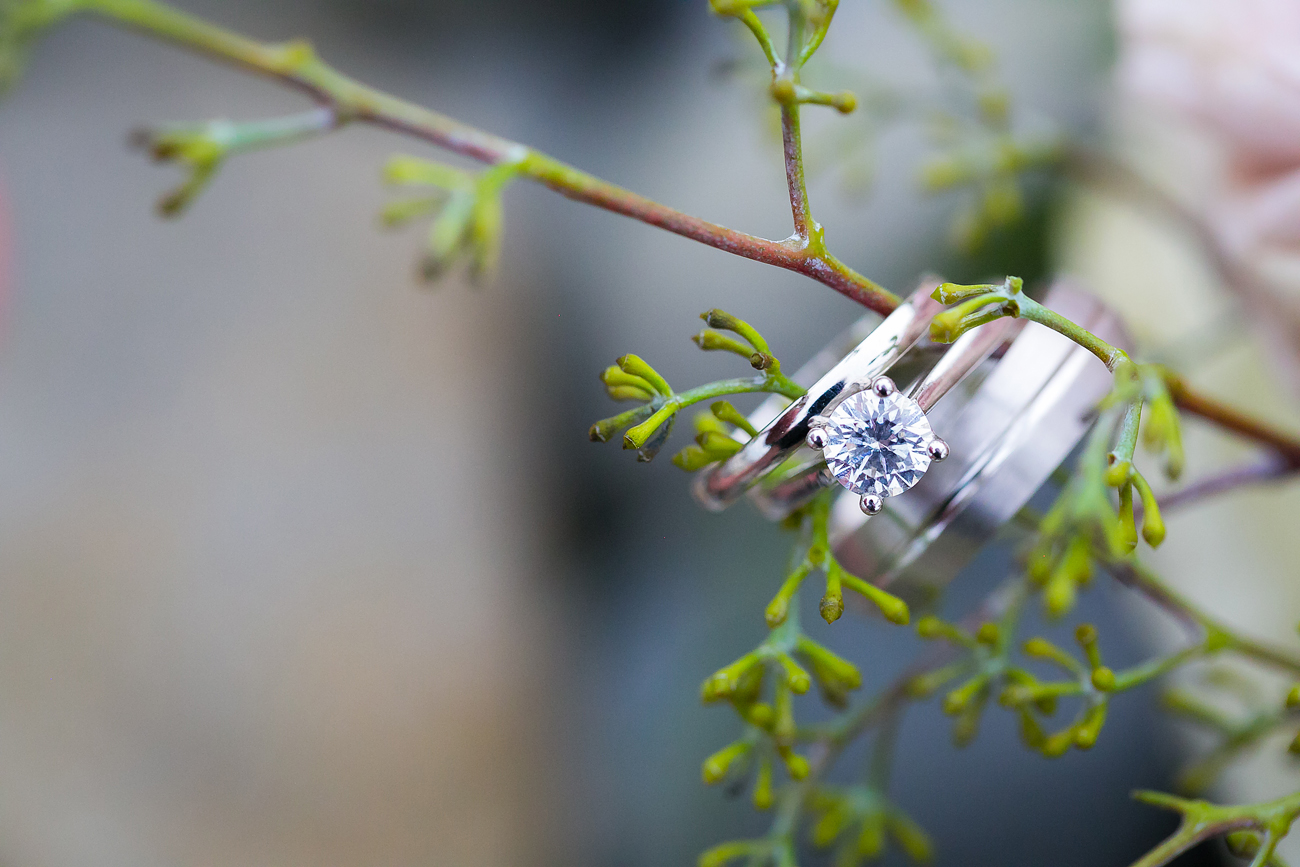 From the Bride & Groom:
Love Story
Oddly enough, after speaking at my grandmothers funeral, a family friend approached me and asked if I was single. She had her daughters-boyfriends-brother (try to keep that straight) who had just moved from Ontario to Nova Scotia living with her and working for her husband. She said he was a great catch, handsome, and loved doing things outdoors. She made the connection for us, we went out on a blind date, and the rest is history. We moved in together, and got a dog named Sam.
The Proposal
It was Mother's Day in 2015 and I was out with my mom. I had received countless texts from Drew that I needed to get home because he needed help with shelving we were putting up in the kitchen. I arrived home and the door was locked, which was odd given Drew always makes fun of me for locking the door when I'm home. When I walked in, our song, Ho, Hey by the Lumineers, was blasting through the house. At the top of the stairs, our dog Sam was sitting, with a sign around his neck that read "will you marry my dad?" Beside him, Drew was on one knee.
Wedding Inspiration
A couple of things influenced my decisions here. A big one being that Drew was from Ontario, and I wanted all his family and our guests to get the 'East Coast' feel. We chose White Point, a beach resort right on the ocean to achieve this, and so that everyone could be together for the entire weekend. For me, White Point is such a stunner in itself, I didn't have to do a lot on the decorating end. I knew I wanted my main 'decor' to be my flowers and for the whole weekend to have a, soft, summer, beachy-feel. The fact that the weather was perfect all weekend really helped too. For the girls dresses, I couldn't decide on one color. Again, I knew I wanted a soft, pastel look. I chose four colors with a taupe-pink pallet and let all eight girls choose whatever dress style worked well for them. I added gold as my accent color (chargers, table number frames, flower vases) and kept everything else white for simplicity (linens, backdrops, text. etc).
Personal Meaning
For our wedding favors to each guest, we had Drew's grandmother (who is Italian) make little jars of antipasto (the traditional first course for an italian meal). What made it more special, is that all the ingredients were right out of Grandma Lee's garden.
My grandmother passed away before I met Drew, and arguably was the reason I met him (through her funeral). I was really close with my grandmother, and it was a big loss for our entire family when she passed away. She was really crafty, and artistic. Growing up, she always made gifts: linens, jewelry, candles, etc. My mom had saved a set of white candles with gold trim that she made. I knew this and asked if I could burn them at the wedding. I was happy that she agreed, and on our 'in memory of' table, I had my grandmothers candles burning. Not only was it really special for me, but for my entire family (aunts, uncles, cousins) who had no idea I had them.
We also made sure our dog, Sam, was represented, with a picture on the head table. We didn't bring him with us to the resort, but we were always thinking of him!
Favourite Moment
It's so hard to choose just one moment, but I am going to pick two things really stick out to me: one during the ceremony, and one during the reception.
At one point during the ceremony, while our Justice of the Peace was speaking, I stopped looking at her, stopped looking at Drew, and looked at all of our guests. Each row and each face brought a sense of joy. It was overwhelming. They were all here for us, and to celebrate us. It is such a small moment but I still remember how powerful it felt. I love that I took the time to do this and really see them, seeing us.
The second moment that I will replay forever was the final song on the dance floor. Everyone was feeling good and the dance floor was full. The DJ said it was the last song, it was, as requested, Journey - Don't Stop Believing. Being the last song, anyone who wasn't already dancing, joined in. A circle formed around Drew and I. We danced together, and with the crowd. Everyone was yelling the lyrics. For the last chorus, the circle closed in on us. We all danced together, jumped around, and sang as loud as we could. It felt so special and ended the dance in the best way.
Advice
I think the big thing for me was just relaxing on the day itself. I knew I didn't want to be a stressed-out, overwhelmed bride on my wedding day. I did as much as I could get done the night before, with the help of my bridesmaids. When I woke up, I knew that whatever happens at this point is what happens. I wasn't stressing the small stuff, which I knew people wouldn't even notice. I also relied a lot on my experts: the vendors and my venue coordinator. They know what works best, whether it was for photos, food choices, event flow, etc. Thyey've all done it before, unlike me.
One thing that also worked well for us was working the tables of guests between courses during dinner. This allowed us to welcome and thank and many people as we could and took a lot of pressure off the rest of the night, allowing us to enjoy the dance floor later on.
Must Do: Stay up late with your guests. You have the rest of your life to spend with your husband/wife and it's not often everyone you love is in the same place together. We went to bed when the sun was coming up.