You're engaged – congratulations! Now let's get to planning! In today's post, I'm going to talk about my tips for those of you beginning the wedding planning process and some examples of how I started planning for my own wedding.
"Am I dreaming?" That's what it felt like when my beau got down on one knee to ask me the most important question of my life. Those four words, "will you marry me," will forever feel like a dream, as we all dream of this moment our entire lives. Once we do realize it's actually happening, we (hopefully) say yes, embrace each other, and think of all the excitement that awaits.
Weddings are definitely an exciting time for every bride and groom. Not only are you marrying the love of your life but also you get to share your special day with family and friends. It's truly a memorable time, but as exciting as it is, it can also be overwhelming. With planning a wedding comes many decisions and things to do, making you feel "how could anyone possibly get this all done?" I know I felt that way when my sister gave me all her bridal books with the various checklists and budget guidelines. However, once my fiancé Shane and I started talking about where and when we wanted to get married, everything fell into place.
Here are some tips that I found helpful in the beginning stages of my wedding planning process
1. Talk everything over with your fiancé first.
Before you get excited and start getting advice and opinions from friends and family galore, consult with your fiancé. You don't want to hurt their feelings by making them feel not included. Discuss what you both want, determine a budget, and decide on a few major things either of you can't live without. For me, my top three things I really wanted was a church wedding, hiring a decorator and allowing a good part of the budget for my dress. As long as you and your fiancé have clear communications, you should have a smooth planning experience.
2. Do research on everything!
It's good to get reviews of potential vendors and know exactly what you want and expect. I've heard some horror stories of vendors doing whatever they please so make sure you do the research, ask the right questions and tell them exactly what you are wanting so there is no confusion. Buying a wedding planning book can be helpful to record all your research and vendors.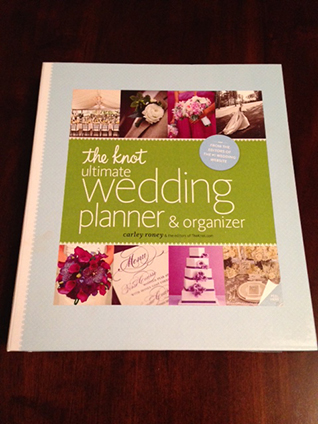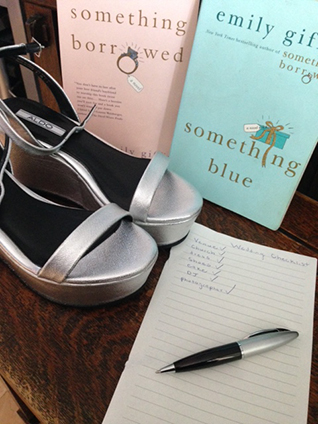 Styled in Lace has a great Vendor Guide you can use when searching for your perfect vendors.
3. Watch out for bridal shows.
I found the bridal show I went to helpful in some ways but I ended up getting put on mailing lists I did not agree to and had people scamming me with sketchy trips and products that weren't as legit as they seemed. Just make sure to take caution when you sign your name on anything at the show.
4. Choose your bridal party wisely.
You want to make sure you choose the people that are important to you now, and the people you know will be reliable and supportive. I decided to choose mostly family because I was very close with my cousins and knew that would be a good dynamic in addition to my two sisters. I felt bad at first for leaving some friends out, but the truth is you can't have everyone. In the end I chose one friend in addition to my four other family members and I feel that worked out nicely. All you need to do is please yourself, no one else.
5. Before you set a date, discuss your options with immediate family as they are the most important to consider.
Not everyone will be pleased with the day you pick, but the people that matter most to you on your day should be considered. For me, we had people in our bridal party that lived away so we made sure that day worked well for them in terms of travel arrangements before booking.
6. Enjoy every moment of the planning process!
Yes there is a lot to do, but it should be a happy time for you and your fiancé. Whenever I get overwhelmed with my wedding planning tasks I just look down at my beautiful ring, which makes me realize what this is all about.