Are you thinking about giving your guests wedding favours? Here's a few of our favourite ideas for your special day!
1. Wedding Playlist on a CD
Creating a CD of your favourite songs as a couple is a way to let your guests know a little more about your personalities. Plus, guests will have more tunes to rock out to after the wedding!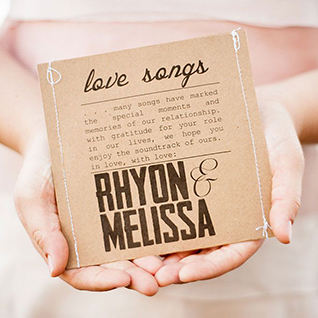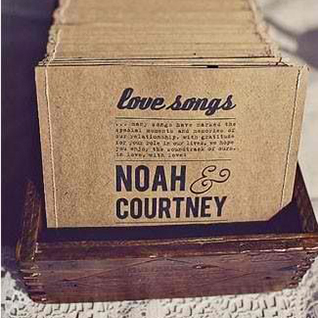 2. Homemade Jam or Honey
A sweet treat for your guests! Customize with cute sayings, ribbon, fabric and jars – your choices are endless. Enlist your family or bridesmaids to help make these tiny jars of deliciousness.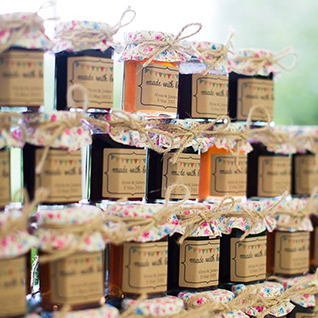 3. Personalized Mints
Mints never go to waste and your guests will thank you for giving them fresh breath. Customize with different sayings, tins, wrappers – get creative!
4. Seeds of Love
Give your guests something they can keep long after the wedding. They'll love to plant seeds that will blossom into beautiful plants, herbs or flowers.
5. Who Wants S'more?
S'mores are perfect for an outdoor wedding. Whether there's a bonfire at your reception or guests take these chocolate and marshmallow treats home, you can't go wrong with this wedding favour!
6. Sunglasses
Another great outdoor wedding gift for your guests, especially if you're having a destination wedding!
7. Tea or Coffee
Giving the gift of tea or coffee is something your guests will be sure to use. Choose your favourite kind of tea or coffee (or both!) and wrap in cute tins, bags or wrapping.
8. Personalized Coasters
This is probably the most unique wedding favour – and our favourite! Create wedding coasters using personal images of you as a couple, the theme of your wedding, or even with a cute saying on them. Your guests will love them!