You paid that much for what?! Like or not, if you are recently engaged, you better get used to hearing those words. Whether you're footing the bill or not, everyone has an opinion about how much you should spend on all things wedding-related. Here is what I've learned and hopefully these tips can help you manage the financial frustrations that wedding planning can bring.
Before sharing this advice, here's quick recap of what's happened since my last post.
My current obsession: Deciding whether to match or mix it up with my wedding band + engagement ring
Percy's current obsession: Mapping out which DIY projects are actually achievable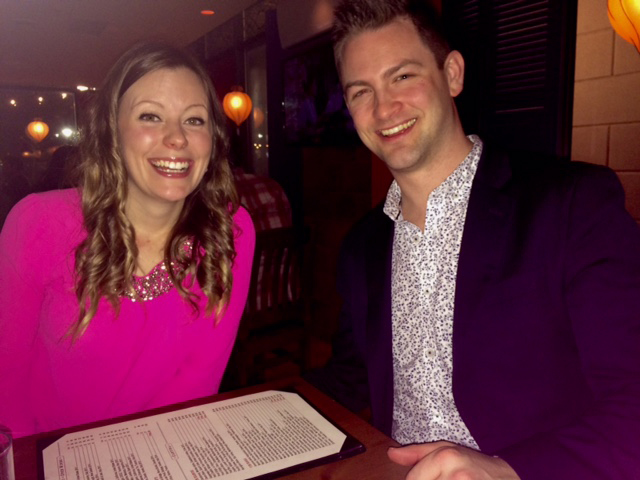 What we're working on this month: Working on our menus and confirming attendance for the reunion.
We booked our two biggest vendors!
Location: We are very excited to share that our location for both the ceremony and reception will be the gorgeous and unique Shobac in Lunenburg, NS. A large portion of the family will spend the week here for a reunion and we will end the week with the wedding. Despite some logistical challenges to work around, Shobac checked off all of our major must-haves for our venue, including – cabins on site for family, near the ocean, great outdoor ceremony site, gorgeous barn for reception (and a rain plan), and within 2 hours of the airport.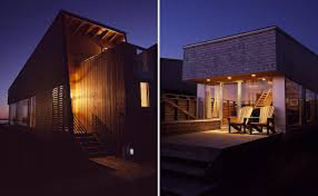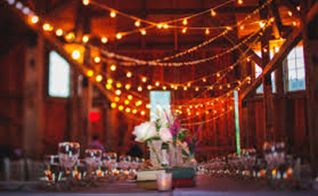 Photographer: Once we had picked a venue and set a date, it was on to the photographer. This was one of the hardest decisions for us. We knew that the photography was one of our highest priorities. After a few meetings, several phone calls, and many evenings comparing portfolios, we finally came to a decision. We are so excited to work with Jeff Cooke and Jenn Nauss of Cooked Photography. Jeff + Jenn are also part of the group of Fearless Photographers and are featured in their Top 100 Photographers of all time worldwide (among many other amazing awards)! The day we met with them about our wedding, we snapped a couple of pics with their "Fearless" mugs.
Save the Date's sent: On the topic of budgeting, we knew that Save the Dates would be an area where we would try to cut costs. We used a free, customizable template that allows guests to RSVP online. I use this same app for everything from birthdays to dinner parties and love the options for guests to respond quickly, ask questions, and leave comments.
On to budgeting 101 … Here we go!
1. Enjoy the chance to dream a bit first before number crunching.
Before we ever set a budget, talked about resources, or timelines for saving money, we spent several nights just discussing what our dream wedding would look like. Would it be big or small? Formal or casual? Once you start tallying up quotes and dealing with the nitty-gritty numbers, it can be pretty hard to go back and just dream. The other reason it was important for us to talk about this first was so that we knew we had the same vision. Luckily, we found that we were pretty much on the same page so neither one of us felt that we had to compromise (well, except for the sound of bagpipes … but that's another story).
2. … But start the budget discussions early.
I know that when it comes to money, it is not most peoples favorite conversations to have, but don't delay the "talk". Once you and your fiancé have had a chance to dream a little bit together, you'll be able to start firming up the budget. Once we had discussed our vision, we picked an "ideal number". This was based on what we had saved, how much more we thought we could save, and what "felt" like not spending too much. Once we started to get some quotes, we promptly doubled our original number… and then picked away from there. This is just the direction we started. If you know you have a set budget amount, then the name of the game is to make your vision fit your budget.
3. Include everyone who needs to be a part of the discussion.
I know it's not true for everyone, but for a lot of people, money isn't an easy discussion. The important part is that early on, you include everyone in the discussion, whether it be bride + groom, bride's parents, groom's parents, grandparents, and so on. Old traditions don't necessarily hold true today (where the bride's family foots the bill) and different families can contribute in different ways – not necessarily just financial. For us, it meant a lot of discussions about venue/accommodations before we booked anything. Whatever you do, make sure that everyone is on the same page before taking out the cheque book and committing to anything.
4. Unless you have an unlimited budget, prioritize what matters most to you.
During our discussions about our vision, we knew the most important part of our wedding would be the party. From a budget standpoint, this meant the cost of the food and the bar. Second to that was the photography. In our case, the food/drink will be about 32% of our budget, and the photography will be about 18%. As mentioned earlier, we chose to minimize our costs by opting for a free Save the Date. We've started to look at things we can do ourselves or leave out altogether (for example, we both agreed that spending lots of money on centrepieces didn't matter to us). Figuring out what matters most to you will help decide how to allocate your funds.
5. During your early discussions, start getting ballpark quotes.
To take out the guesswork of budgeting, start by getting quotes, even if you only get a ballpark range. There are a million and one guides out there, but you should actually confirm with someone who is local and experienced. Most vendors will be happy to chat with you since it probably means you're showing interest in working with them (so far, ours have been wonderful about following up). By sharing your vision, they will be able to help you understand what you can expect to pay. For example, do you picture a casual backyard BBQ theme or are you dreaming of a 5-course sit down meal: it could be the difference of paying $30/head or $75/head. This will help you firm up your budget, even if the final number you end up paying isn't the exact same amount as your first quote. Most places are quite good at letting you know what they can offer for what you are willing to spend – just keep in mind, you may need to be flexible in your demands.
6. Be realistic about your budget and your time.
On that note, make sure that you are getting realistic quotes that aren't over or under your budget just for the sake of making the numbers work. Only ask vendors for their time if you would actually hire them. You'll only end up wasting their time and being disappointed if you can't afford them. During one discussion, we realized that we were at the top of our budget with one vendor, yet at the bottom of their pricing range. In the end, we picked another vendor who could work within our budget. We didn't feel like we had to compromise on what we wanted, but they also felt that they were getting fair pay for their work. This goes for everything: if it's out of your price range, just move on before you fall in love with it. We've all seen an episode of Say Yes to the Dress where the bride tries on a gown that it out of her budget.
The other key piece to this is being realistic about DIY projects. There are many ways that you can save money by doing things yourself, but this is not the case for everything. Once you account for your materials and your time, it may be just as cost effective to buy (or find things gently used).
7. Always round up when you're guesstimating.
Although we've tried to be pretty thorough with our quotes, we are well aware that the final bill could go up by the time the big day comes. What if we decide to invite those other three cousins or coworkers? What if we upgrade our floral package? Not only that, but because we've chosen a location outside of the city, we know that we will likely also incur some extra delivery fees. For the love of the banker in me and for your own sanity, please, please, please leave some wiggle room in your budget. If not, you'll end up stressed when you can't figure out why your budget fell apart. If you're like myself and many others, you want plan out every detail and account for every penny. But still round up – it will save you headaches not only on your big day, but for many days after that.
8. Don't forget the smalls things.
I remember trying to come up with a budget for what to spend on a wedding dress. While the dress matters to me, there are just so many ways to save on buying a dress (think: off the rack/last season's dresses, sample sales, buy and sell groups, local classifieds, wearing a non-traditional bridal gown, or websites like www.preownedweddingdresses.com). Knowing that it would only be worn once, I gave myself what I thought was a reasonable budget and set off looking. Until I realized this… The "attire" category consists of much more than just the dress! You need to budget for the dress, jewelry, shoes, veil, garter, not to mention the ladies who want to plan for a dress change between the ceremony and reception. On to the next point, a good plan helped me stay on track by accounting for the little details.
9. It doesn't matter what the system is, as long as you have a system to help you budget.
With so much information available online now – literally, thousands of budget guides, worksheets, & templates – it can be overwhelming. Ultimately, it doesn't matter what tool you use as long as you are using something to keep track of your budget – maybe that means just a scribbler and folder for your invoices and receipts. It's easy for the little things to add up and it feels as though all of a sudden, the budget can get out of hand. It's also a good way to stay on track from your first estimates to what you actually end up spending. You may end up getting deals or special offers, possibly upgrading things that are important to you, or even cutting other things out altogether. The most helpful tool for me has been an excel worksheet that I've found. I'm a huge excel nerd to begin with, but if you aren't, this one is easy to use and does all the calculations for you. I also found that the categories were pretty thorough. Lastly, make sure you starting keeping track early.
10. Don't stress and go with the flow.
Realize that at the end of the day, you can plan as much as you want, but you still have to go with the flow. Things may come up which cost more than planned. Options you may have chosen may become more expensive (the cost of a certain type of flower or the ingredients on your menu). Although you will likely be spending more money than you probably ever have in your life, try not to stress too much. Ultimately, the final number will be a moving target. Anticipate what you can, always plan a little buffer, and remember that stressing about the budget won't make the budget work any better.
Picture: Percy and I during birthday dinner (or supper, as a good Cape Bretoner would say). We've been watching our spending to save for the big day, it was a nice treat to go out on the town.
Just for a laugh, I thought I would include a list of things that people have suggested we do to save money. These include: Have a friend/family member take the pictures, DIY the flowers, do your own hair and makeup, bake your own cake, design/print our invitations instead of hiring someone and make homemade wine. Note that this basically covers all major categories of wedding planning/expenses. I'm sure that we'll consider some of those options, but it's certainly quite a big task to take everything on yourself. I'll make sure to include a post about what we actually end up DIY-ing!
Well, that's all until next time! I would love to hear all of your budget tips and advice in the comments below.
~Betsy