December to February ... the busiest time for engagement season! We're sure a lot of you who follow Styled in Lace have become engaged over the holidays or you're about to get engaged, so let me start off by saying congratulations to all our East Coast brides and grooms on your recent engagement!
For those that are entering the planning stage and looking for an event that will help you plan your wedding, you must attend The Atlantic Wedding Showcase's 'Grand Bridal Show' happening in Halifax on February 18, 2018!
Be sure to scroll down to see event details and scroll a little further to learn behind the scenes details about The Atlantic Wedding showcase!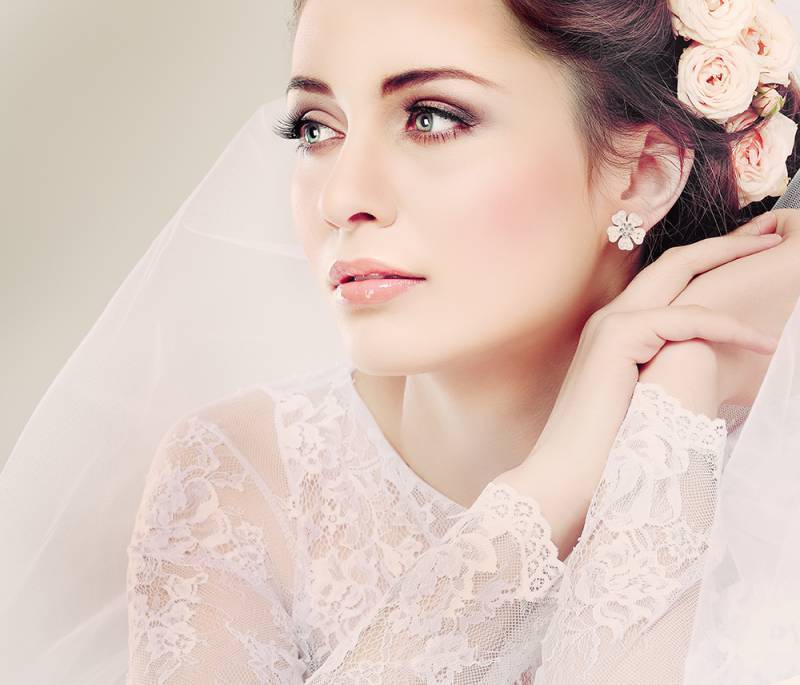 Event Details
Date: Sunday, February 18, 2018
Time: 11:30 am - 4:30 pm
Location: Cunard Centre; 961 Marginal Road, Halifax, NS
Tickets: $14 online or $15 at the door.Order online HERE.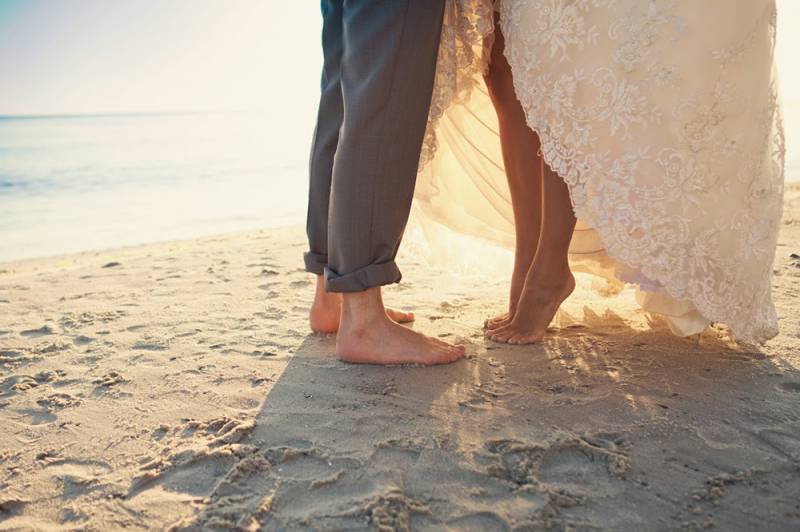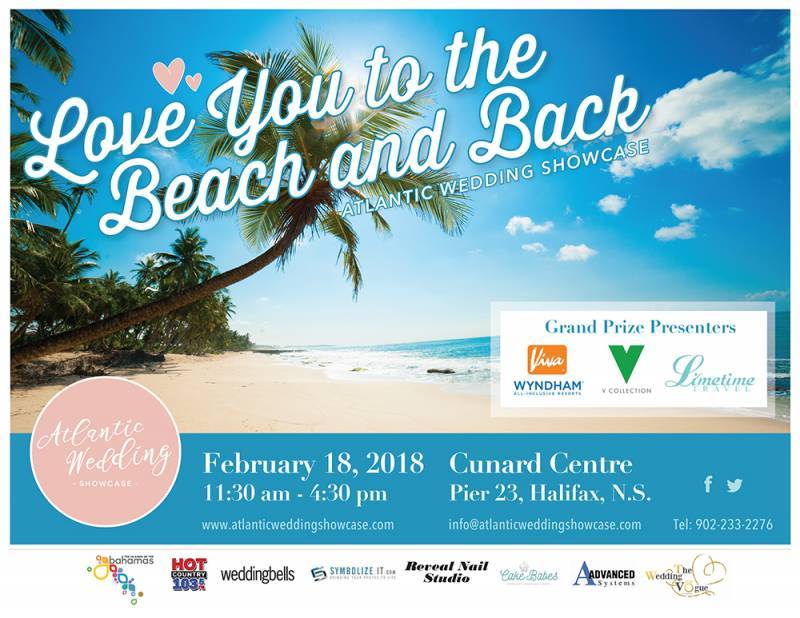 The Grand Bridal Show features 100+ exhibitors and sponsors, including the most incredible photographers, breathtaking floral designs and fabulous samples. You'll have the opportunity to mingle with the very best wedding professionals to make your wedding dreams come true!
Not only will you get to talk to talented wedding vendors, you'll have a chance to win thousands of dollars' worth of exciting door prizes, including the grand prize - a seven-night, all-inclusive honeymoon vacation for two to the Viva Wyndham Fortuna Beach Resort in Grand Bahama Island!
Guests receive:
Brides receive free gift card for a free high quality print on glass from Symbolize IT and ready to hang valued at $200!
Up to 100 wedding vendors!
Two different runway fashion shows by David's Bridal, and Moores Clothing for Men!
Brides - Spin the wheel at the AWS booth for some great prizes!
Karma Bridal & Formal BLOW OUT wedding gown sale!
Samples!
Bride Bags!
Show Specials!
Cafe on Premise!
Free Parking!
Free Wedding Bells Magazine!
Sample Wedding Cake!
Lots of Surprises!
The Grand Bridal Show is a great way to included family and friends in your wedding planning. Bring your mom, your sisters, your girlfriends ... and your fiancÚ!
Behind the scenes of The Atlantic Wedding Showcase
I've had the pleasure of getting to know Kimberley Boucher over the last few months and she is such a lovely person. We immediately connected over lattes about our passion for the wedding industry and helping brides and grooms plan the wedding of their dreams. Our vision and values are very similar, so it was a no-brainer that we would partner up to promote the Atlantic Wedding Showcase.
Here's a few words from Kimberley:
In 2014, I purchased Atlantic Wedding Showcase from its 25-year owner. While searching for a unique business that was centered around people, fun, creativity and had a stellar reputation, I stumbled upon AWS. Weddings? Hmm ... being a mother of three, yoga/meditation instructor and super organized (some would say with a touch of OCD), I knew this was exactly what I was searching for. After all, who doesn't love weddings?!
I knew this venture was something I could take pride in and show my dedication in life to "real moments" and something "different." Something I could really use to portray my belief that the strong and thoughtful modern women and men of this world secretly want to break the "cookie cutter" mold and focus on the human and emotional part of their special day.
In the last four years, I have worked diligently in trying to make sure the Atlantic Wedding Showcase translates into an approachable, unique, and creative wedding resource (for brides, grooms, and wedding professionals alike). Everything is handpicked in the hopes that every style and philosophy defines the "there is no right way to throw a wedding" approach. I have selected those businesses with stellar reputations, exemplary service and fun and energetic partners that are committed to layering weddings with the out of the ordinary feel, and yes stay super personal. Because for me, this business is very personal.
After four years and eight successful events, there is one thing I know for sure: The very foundation of hosting this kind of event is directly related to one's belief in real beauty, kind people and commitment to inspiration. And ... oh yes ... truly believing in "Ever After."
Are you curious about what you'll experience at the Grand Bridal Show? Check out footage from last year's event below!
**DISCLAIMER: This is sponsored post. While, The Atlantic Wedding Showcase has paid Styled in Lace to feature this content, some of these words are my own. Styled in Lace receives many requests for paid for content, but choose only to work with brands we feel best represent Styled in Lace and our readers. We limit the number of sponsored blog posts we feature. If you are a wedding industry vendor interested in learning more about our sponsored posts and how we work with brands, request a copy of our media kit.