2017 was an amazing year for so many reasons! We gave our brand a little refresh and launched this new website; we met so many incredibly talented wedding pros who have become life-long friends; and most importantly, we helped brides and grooms plan the weddings of their dreams.
Below you'll find our most viewed posts of 2017. We're not surprised with how popular each of these posts are - not only were they your favourites, but they were also some of our favourites!
2018 will be a year filled with new opportunities, growth, and celebrating love. Here are a few things we'll be doing over the next 12 months:
We'll publish even more weddings, engagements, and styled shoots and plan on representing more areas of our beautiful provinces on the East Coast.
We'll be expanding the blog to include a Honeymoon and Travel section, helping newly married couples with their honeymoon plans.
Our Planning section of the blog will be revamped to include useful tips, tools, and information to help couples plan their weddings. We'll share expert advice from wedding pros and couples currently planning their weddings.
Our Vendor Directory will become more robust and populated with even more wedding vendors who will be the perfect match for couples looking for everything wedding related.
We look forward to continuing to be the go-to online wedding resource for East Coast Canadian couples!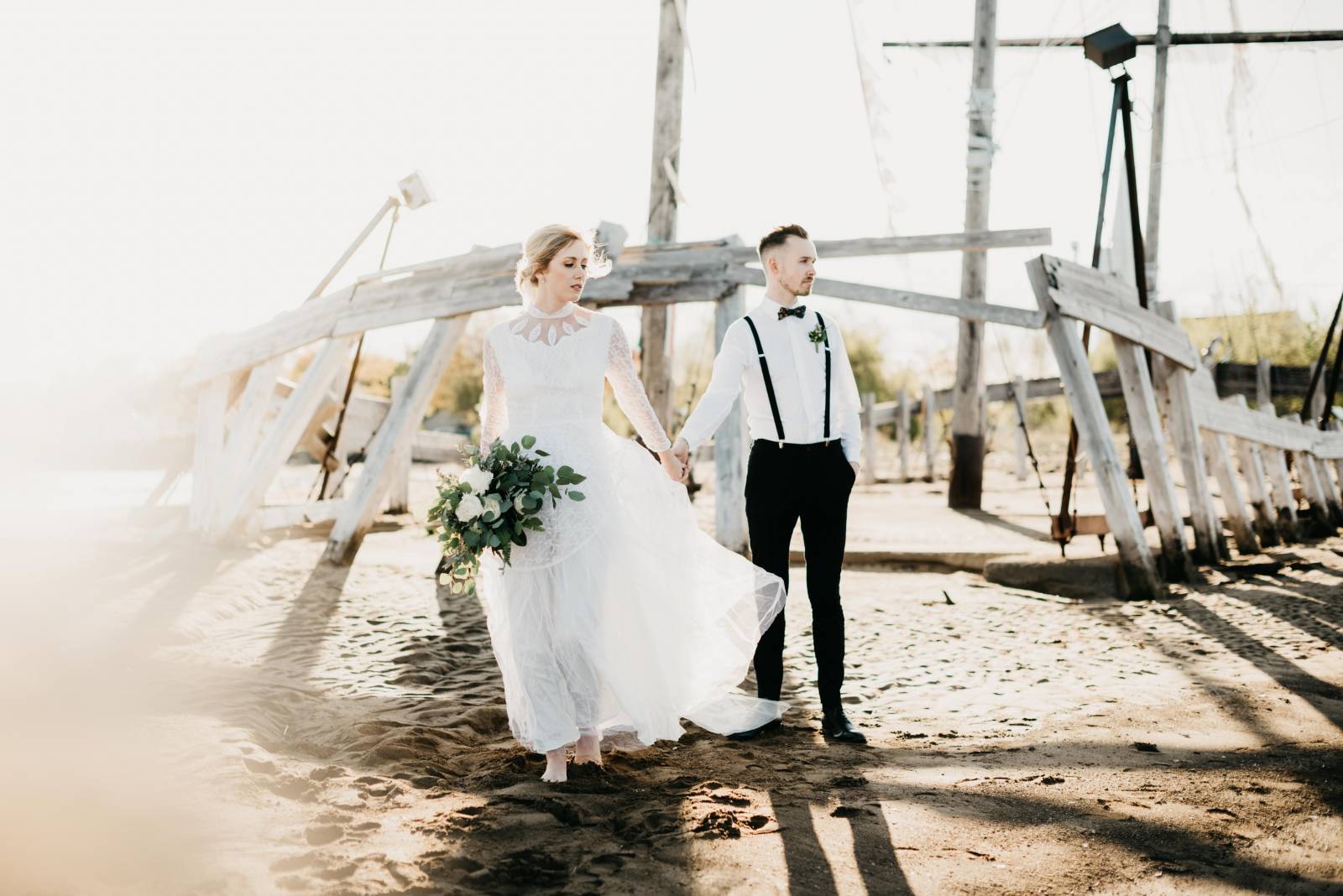 1. A Vintage Inspired Seaside Shoot in Rexton, New Brunswick
Inspired by a seaside shipwreck she stumbled upon in Rexton, New Brunswick, Molly Ilse Photography set out to create a styled shoot that represented its scenic beauty using incredibly talented vendors in the Maritimes.
See more HERE.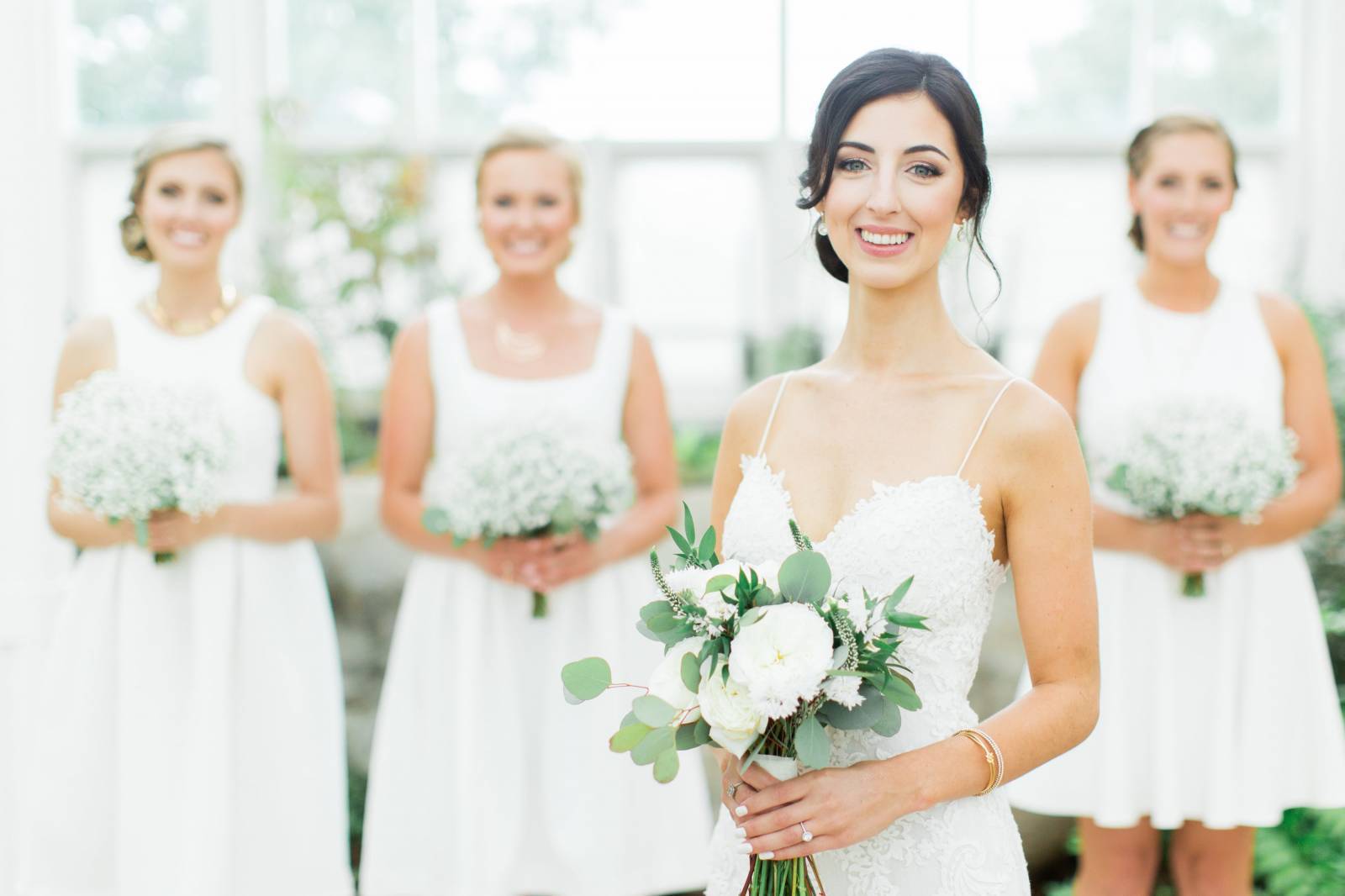 2. A Simple & Romantic Wedding in New Minas, Nova Scotia
Sometimes it's the simple things that are the most beautiful, like Justeen and Mitch's wedding in New Minas, Nova Scotia. From the florals to the decor, they chose to keep their wedding inspiration soft, romantic, natural and simple. Terri-Lynn Warren Photography captured their gorgeous wedding.
See more HERE.
3. A Woodland Wedding in Caledonia, Nova Scotia
Nova Scotia is often known for its sweeping ocean views that span for miles, but go a few hours inland and you'll find magical forests filled with lush greenery and flowing rivers. Kelsie and Ian's woodland wedding in Caledonia, Nova Scotia has an understated natural beauty, allowing the surrounding forest to create the perfect backdrop for their wedding. Sydney MacLennan Photography captured the couples beautiful wedding day.
See more HERE.
4. Beauty and the Beast Inspired Styled Wedding Shoot
Growing up, Disney movies were a staple in my household. I loved the classics - The Little Mermaid, Aladdin, Cinderella, and of course Beauty and the Beast. This Beauty and the Beast inspired styled wedding shoot - photographer by Leslie Estelle Photography - captures all the elements of the movie. It incorporates the bold gold and blue hues, the candlestick, clock, and books, and of course, the single rose encased in glass.
See more HERE.
5. Winter Forest Styled Shoot in Newfoundland
Often times when we think of winter it's associated with cold, dreary days filled with an abundance of snow and ice - especially here on the East Coast of Canada. Despite this styled shoot taking place in the middle of winter in the forest, it radiates elegance, class and gorgeous winter wedding inspiration. Photographed by Val Mitchell Photography.
See more HERE.
6. Enchanted Forest Wedding in Liverpool, Nova Scotia
Caitlin and Ben's enchanted forest wedding in Liverpool Nova Scotia is like something out of a fairy tale. The twinkling lights and lush greenery cast a magically spell over their wedding and accentuated their colours of dark blue, black, blush pink, ivory and gold. Read on to learn more about their love story and wedding inspiration, and see the incredible photos from their special day. Photographer by Applehead Studio.
See more HERE.
7. Lawrencetown Beach Styled Bridal Inspiration
On a cold day in June, several talented wedding professionals gathered together to bring their beach bridal inspiration to life in Lawrencetown, Nova Scotia. Keeping it simple, they used the stunning backdrop of crashing waves to showcase their inspiration, with Tanya Canam Photography capturing the gorgeous photos.
See more HERE.
8. French Romance Styled Bridal Shoot at Petite Riviere Vineyards
This french-inspired, romantic and elegant styled bridal shoot is what wedding dreams are made of! Captured by Yumi M Photography at Petite Rivière Vineyards, all of the talented vendors who were a part of this shoot came together to bring their vision to life. From the elegant styled table, the simple yet beautiful bouquet and cake, to the blush pink floral dress, all the details fit perfectly together in pure harmony.
See more HERE.
9. Playful Beach Engagement Session in Prince Edward Island
The sound of gentle waves crashing on the beach. A cotton candy sunset illuminating the sky. A couple so in love you can't help but smile. Josh and Emily's Brackley Beach, Prince Edward Island engagement is romantic yet playful, and perfectly captures their love. Captured by Melissa Harding Photography.
See more HERE.
10. Summer Engagement Session at Mispec Beach, New Brunswick
Natalie and Will's summer engagement session at Mispec Beach near Saint John, New Brunswick is playful yet romantic, and it's easy to see the love and joy they share with each other. It's hard to choose a favourite photo, but Natalie's red dress and how it stands out against the ocean, beach and rocks is absolutely breathtaking. Shannon-May Photography captured the beautiful couple.
See more HERE.