We're excited to welcome Ashley Foster, owner of Creative Destiny Stationery + Design, to the Styled in Lace Vendor Directory! Taking inspiration from her surroundings not only fuels Ashley's creative spirit, it's also infused in her custom stationery work she provides to her clients.
Read on to learn more about Ashley and her business and check out her Vendor Directory profile for more information!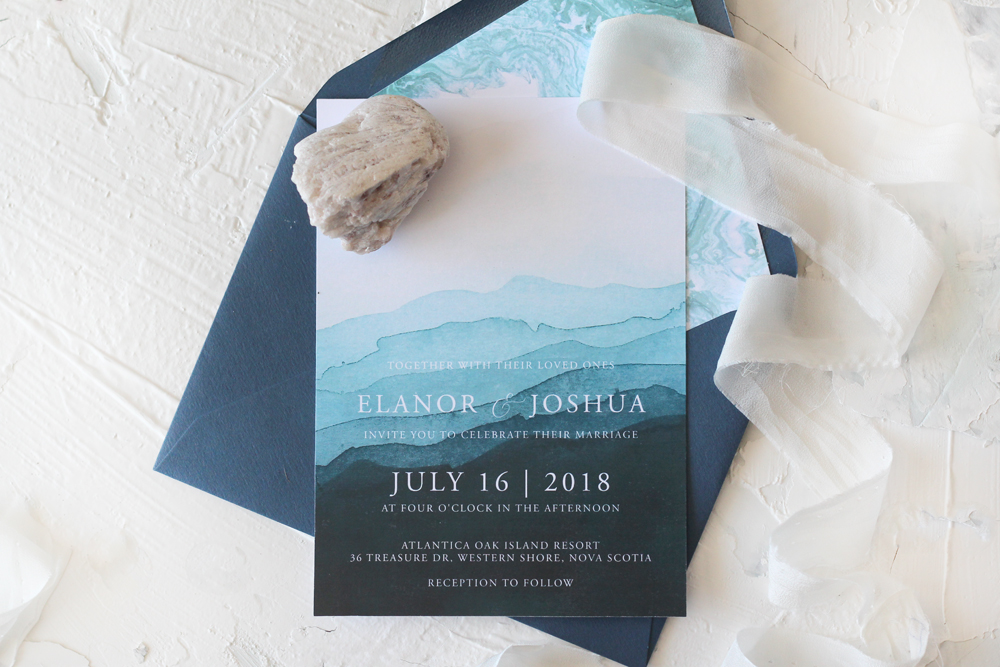 Tell us about your company.
Creative Destiny Stationery + Design is an intimate graphic design studio based out of the Annapolis Valley, Nova Scotia. I specialize in East Coast inspired, hand-painted wedding invitations that are creative and modern while conveying an authentic and earthy vibe.
How long have you been in business?

Creative Destiny started six years ago while I was on maternity leave with my first son. I felt destined to have a job that allowed me to have creative freedom and the flexibility to be there for my growing family. My business has evolved immensely over the last few years and I am so grateful to have such wonderful couples that trust me to create their first glimpse into their wedding day.
How did you get involved in the wedding industry?
My business concept started after designing invitations for my own wedding, then my friends weddings. I have worked as a graphic designer for over 14 years including five years in the floral industry where I cultivated a strong passion for marketing, flowers and creative design - this is partially why nature and florals inspire a lot of my work. I love how creative the wedding industry is and how it feels to be a part of someones love story.
What makes your service unique?
Over the past year I have aspired to create an authentic line of wedding invitations that felt organic and represented our unique East Coast weddings. My perspective on life and my business is 'less is more' and my designs are based on an simple yet organic, down-home feel. Whether you are shopping from my pre-designed line of invitations on my Etsy shop or looking for a custom design you can be certain your invitation is one of a kind and created with love.
What's the best memory from your job?
I get excited with the creative process and the design concepts couples present to me. Some of my favourite designs have happened when working together on invitations and our creativity takes over. I get totally captivated when a couple comes to me with a fun theme and I get to make it come to life ... it is why I love what I do!

What's the best piece of advice you could give to couples planning their wedding?
I sincerely believe that your invitations should convey your personalities and be a little glimpse into the day you have planned. I encourage couples to write down your vision for your day and think about what reflects you as a couple. Your invitations should portray both of your personalities so when you look back at them in the years to come they hold meaning and feel like they are a part of your story.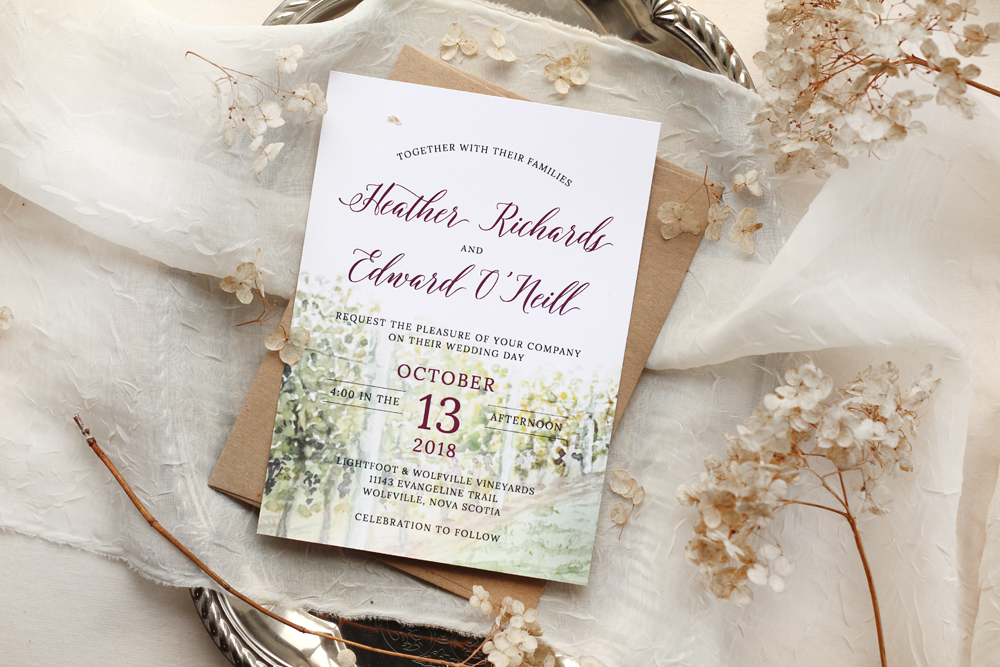 Creative Destiny Stationery + Design is a member of the Styled in Lace Vendor Directory. Click HERE to review their listing.