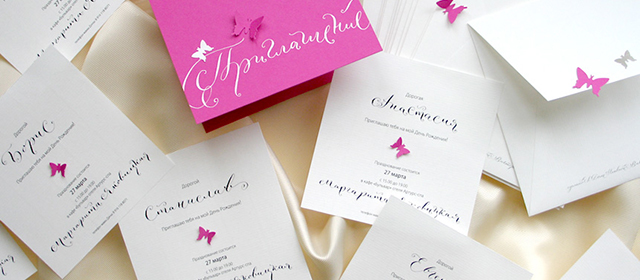 We've heard it from countless brides – deciding who should (and shouldn't!) be invited to your wedding is one of the hardest tasks you'll be faced with. From your mom's best friends sister to your long-lost uncle, it's easy for your guest list to spiral out of control. Whether you're narrowing down your guest list to keep your costs low or you want a smaller, more intimate wedding, cutting people from your guest list can be tough, especially because you want everyone to share in your special day. Here are five tips that will help you narrow down your guest list:
1. Get real with your fiancé.
First and foremost you need to have a conversation with your fiancé to make sure you're both on the same page about the parameters around who you'll be inviting. This might mean a conversation with each of your parents about how many people they can invite; depending on the amount of people, where you'll hold your reception and so on; deciding on whether you're going to allow +1's and children, etc.
2. Make a big list – your dream list.
Start by writing out your dream list – if you could invite anyone and everyone, who would they be? Once you have your big list, divide by category: immediate family, close relatives, family friends, friends, co-workers, kids, etc. You might realize you're able to completely remove a category, like kids or co-workers. You'll run into a few exceptions and have to consider those on a case-by-case basis.
3. Consider your budget and venue.
You'll need to consider the cost per person for food and beverages along with the number of tables required and decor to accommodate your guests. Most venues are strict on their capacity and won't make any exceptions. Your budget is based around how many people will be in attendance at your wedding and you don't want to overspend on areas where you could otherwise save money.
4. Use the 'present' rule.
Chances are if you haven't seen a friend since elementary school, you're not going to invite them to your wedding. Invite people both you and your fiancé know, who you've spent time with together and who play an important part in your life and also those friends who you may not know together, but have played an important role in your life.
5. Stick to your guns.
Don't bend the rules! As soon as you start making exceptions for one person, you'll soon realize you have to make exceptions for others – and then you'll find yourself back at square one. If you stick to your plan you won't offend anyone and you'll be surrounded by people you love on your wedding day.